While heritage may have taken a back seat in the pandemic (see: government allocation for this year), the work to restore and protect historical sites goes on for heritage workers. Escuela Taller de Filipinas Foundation, for one, has been continuously training workers to specialize in the protection, conservation, and restoration of cultural heritage properties and practices throughout the pandemic. 
In fact, amid this global crisis, they are working on the conservation of La Loma Chapel and Luneta Hotel. "Not only we are able to help preserve these historical edifices but we are also able to bring livelihood to our heritage conservation workers," the foundation said in a post.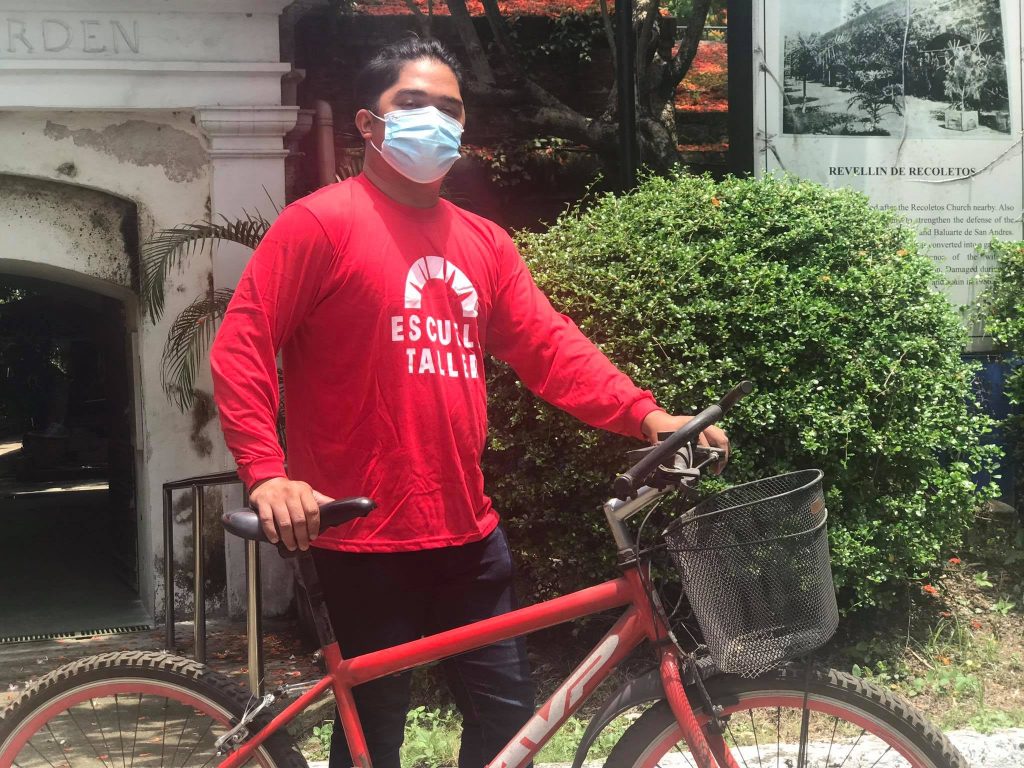 Like most workers, Escuela Taller's cohort of trained individuals has been in a constant state of precarity made worse by this ongoing public health crisis. It doesn't help that public transport continues to be a challenge for these workers, who are required to be on-ground due to the nature of their job.
To ease their logistical burdens, Escuela Taller partnered with nonprofit BeSeekLeta For Every Juan and socio-ecological enterprise Bambike for a crowdsourcing effort to build 20 bikes for heritage workers.
Bikes, of course, have been the Filipinos' choice of alternative mobility during this pandemic, and Escuela Taller is counting that bikers all over the country will donate spare parts that will then be upcycled or refurbished by BeSeekLeta.
Bike frames and forks, wheelsets, interior and exterior tubes, handlebars, brake pads, levers, and chains are just some of the parts you can donate to this initiative. Of course, complete bicycle units are also welcome.
Spare parts donations can be dropped off at the Escuela Taller address at Revellin de Recoletos, Victoria St., Intramuros, Manila.
But wait—before popping up at Escuela Taller with your bike parts, you need to first coordinate with the foundation through their Facebook page or by contacting Philip at 0945-1339920 or Roy at 0995-4727778.
Heritage may not be a priority in this crisis, but we can still help those who strive to conserve, protect, and restore historic and cultural sites even with small gestures, like donating bike parts.