You know how in the Philippines, even during monsoon season—which is supposedly now—when it's not raining, it is still unforgivingly humid? As if summer never ends? This climate, while it is a tropical curse, makes it possible for us to enjoy most summer treats all year long.
[READ:
Food origins: The halo-halo's macapuno, nata de coco and kaong and how they're made
]
Halo-halo and ice cream during rainy season? No problem. Restaurants have halo-halo on their menus pretty much the whole year round and mamang sorbetero will gladly scoop out your favorite flavors—torrential rains permitting.
As for other non-frozen beverages, samalamig and buko juice are pretty much thirst-quenching legends in merienda spots and carinderias.
It is for this same reason that these refreshments are so engraved in our psyche, in our taste and memory as Filipinos.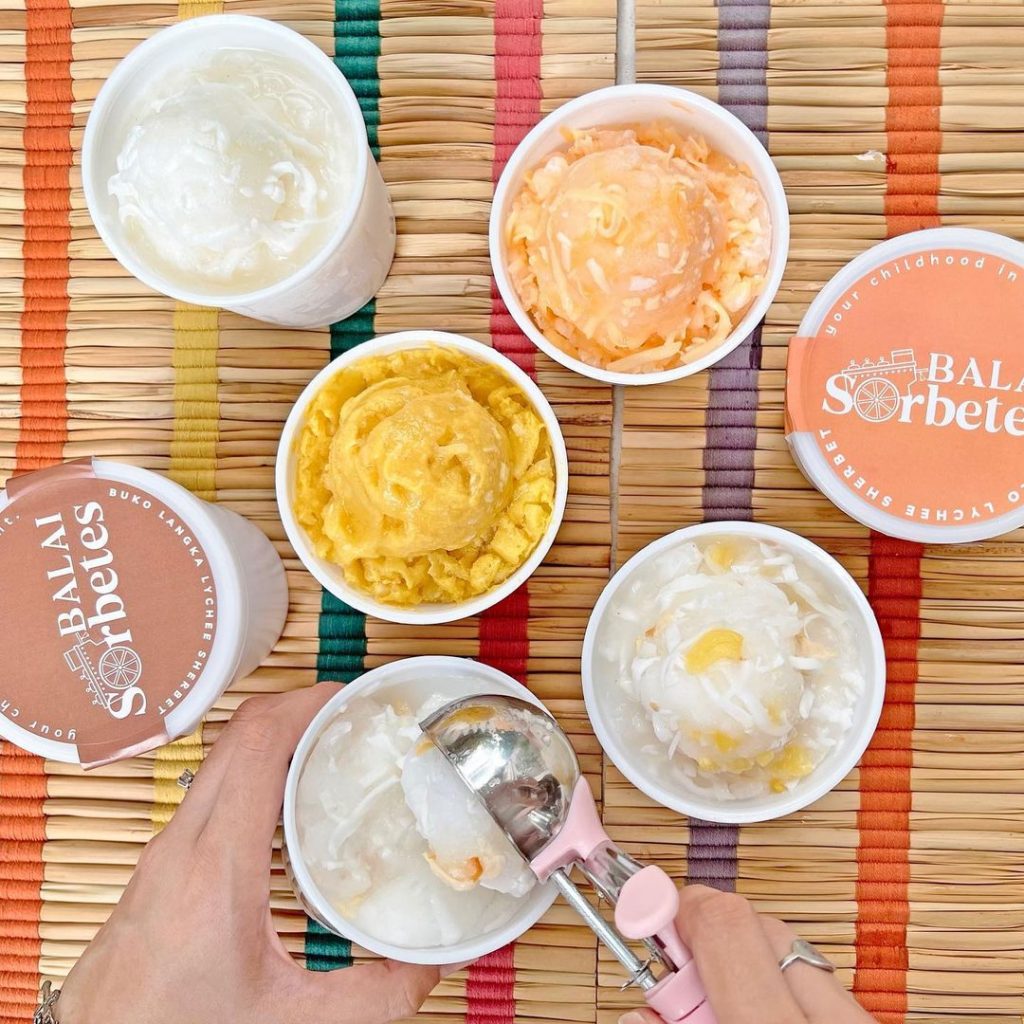 Eager to recreate a taste from their childhood, the owners of new online food business, Balai Sorbetes, took inspiration from these refreshments and turned them into homemade sherbet.
Using only coconut juice, coconut milk, and coconut meat as core ingredients, Balai Sorbetes created vegan sherbet flavored with familiar local fruits like calamansi, dalandan, melon, langka and mango. It's lighter than ordinary ice cream, and smoother and more crystalline in texture just like a granita.
For P250-P270 for a pint and P450-P490 for half a gallon, you can have these delivered to your doorstep. You don't have to worry about it melting in transit, too, as Balai Sorbetes delivers via a freezer truck.
If we were you though, we would go easy on these to avoid brain freeze. That said, it's the only adverse effect. It's all nostalgic and cool feelings from there.
To order, fill out this form.