How photographer Czar Kristoff sees the world
His works have been exhibited around the world, yet his face remains a mystery save for those who truly know him
Mar 3, 2017
There may be a reason photographer Czar Kristoff is described as "enigmatic." "If he says yes to this photo shoot," says a mutual friend, "you just cannot take a picture of his face."
Kristoff has exhibited his works in London, Vienna, and Berlin. He also participated in the Philippines' group show in 2016 Art Dubai. "His works are very stark," says Wawi Navarroza, founder and director of Thousandfold which published Kristoff's first photozine last year. "Shooting in a construction site, a photographer would always give context to the structures laid, but here, it's Kristoff looking at a rock—there's something very direct and very focused, in a sense. It's abstract and figurative at the same time."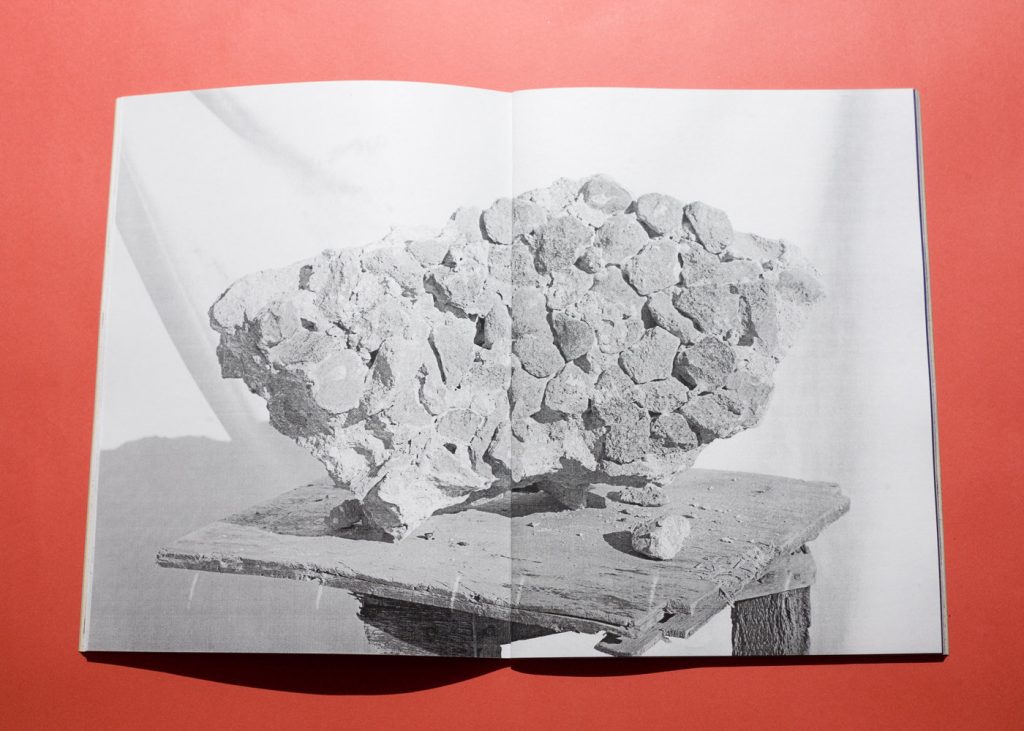 During the recent Art Dubai, Thousandfold exhibited Kristoff's shots of rugs, rocks, tarpaulins, and workers that look less like subjects in a construction site than sculptures and slow-moving characters from an eerily lit, monochromatic dystopia. There's something menacing in their stillness, to an extent, or something infuriating in their refusal to disclose what they are or where they're from.
Culled from his daily whereabouts, Kristoff's Instagram account @lagunadaily (which Office of Culture and Design director Clara Balaguer jokingly calls Kristoff's "real work") does the same, in the sense that it recasts tarpaulins and signboards as structures in the streets. Yet again, there's no sign of the artist here.
"Are you surprised that I'm not white?" he asks, five minutes into our first meeting. Czar, whose name connotes a powerful Russian ruler, lives in a town that's a 55-peso bus ride's distance from Manila. Here, he takes the seat behind the driver in the tricycle to take me on a tour of his empire of speeding jeeps.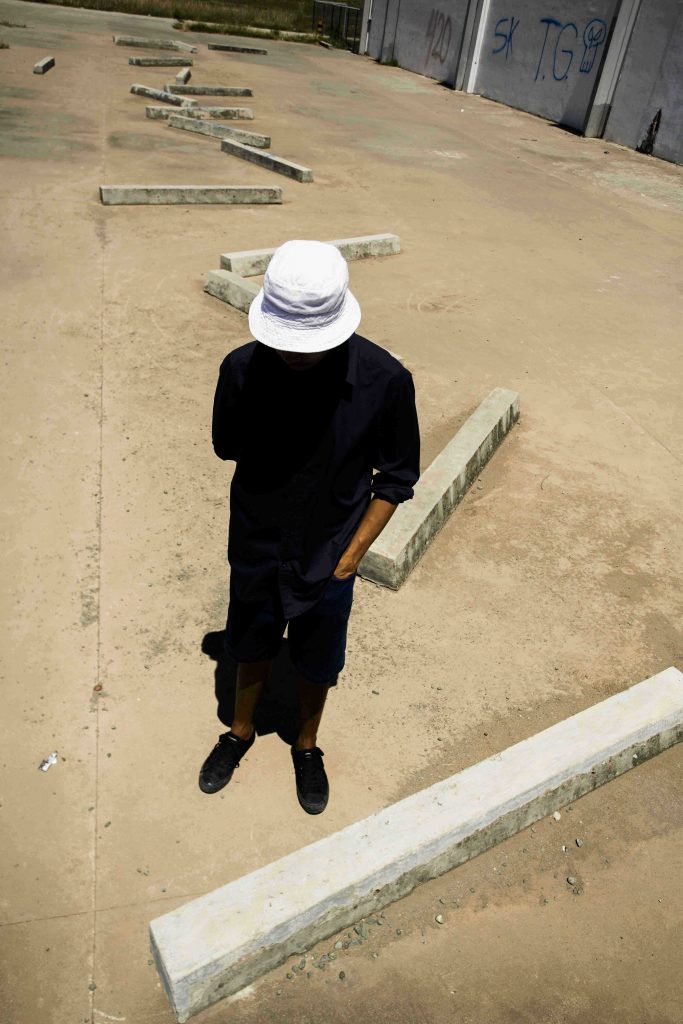 The town exerts its usual hackneyed poetics: tarps strewn everywhere, haughty political jingles coaxing popular devotion, stray dogs. "Here in the town proper, what you instantly notice are the colors," he says as I take in the noise. "I used to go around everywhere carrying my camera with people thinking, 'Who's this weirdo taking pictures?'"
It was in Laguna that he produced the first series of photos for which he first gained recognition. Kristoff who confesses that he's an introvert with an aversion to malls ("I get anxious when I go outside"), began documenting the skateboarding scene six years ago. "I was just walking and I took a few snaps, which were really shitty photos. My mom would get mad at me, saying, 'Gabi-gabi ka na lang nandiyan.'"
Then a homebody, Kristoff immersed himself in skateboarding culture and produced photos that eventually found their way to international publications. "I had never seen images of skateboarding done with such intelligence and finesse," says fellow photographer Cru Camara. "It embodied the spirit of skate culture closer than anything else I've seen."
There may have been a shared trait between the dynamic skateboarders and the reserved photographer: the ability to see objects beyond what they are ordinarily. "I think [the skateboarders] are very adventurous and abstract—abstract in the sense that they treat the urban landscape as a playground," says Kristoff. "The stairs are not stairs to them; it's an obstacle, a space, a canvas. The concept affected the way I see and approach my subjects."
Kristoff did his share of fashion and commercial photography, contributing to local publications and shooting pieces by Louis Vuitton and designer Carl Jan Cruz. He shows me a photo taken in Circuit Makati during a commercial shoot in 2012. It's an ominous black-and-white image that has the air of a post-apocalyptic wasteland. "I was shooting this fashion editorial and this was my favorite image. The wind blew hard and all these basura bags were flying. For me, it was beautiful. They're building a utopia activity space and all of a sudden, there were garbage bags from above."
I have felt like an outsider ever since. Maybe it's a good thing. Czar Kristoff
He started assisting art photographer Charles Buenconsejo, who introduced him to new movements in photography. Answering open calls by publications based abroad, Kristoff started submitting photos and gaining recognition through his works. First was a magazine called If You Leave in London. Then he did some online takeovers for the website Self Publish, Be Happy and Paper Journal. "They're really legit. And they'd get someone like me from a third world country," he muses.
"Sometimes, I feel like I'm living two different lives, like the one making these is a different person."
I remember his odd request not to take photos of his face. Is it for the viewer to focus only on the work and not its author? There have been countless magazine covers decided upon based on the face of the subject and many more brilliant successes won by way of some furious smooth-talking. The idea that the internet makes things a little more democratic is attractive.
"I met Czar through the internet," Wawi Navarroza similarly remarks. "It's good to work with a young artist full of possibilities who is still raw but has room to find out what his photography can do for him or in the bigger sense, for the contemporary art world."
Thousandfold, as it launched last year, ushered Kristoff's works into the local limelight, beginning with co-publishing the artist's first photozine entitled Fugue, which was put together during his father's funeral. Branches, scaffoldings, pots and pans set against a poster of a cartoon; a river from his childhood; and a man getting a haircut find residence in its pages. Under harsh light, the images seem to trigger and project familiar settings and characters from memory—even if the recollections are not entirely the viewer's own.
"The main idea of the zine is to archive images that I find myself wandering or flying to, both literally and metaphorically," he explains. "Those shot in the previous years combine with the few new images I made during the wake. I created something that consists of the refusal of certain truths, traces of memories, and desire of renewal—all executed as a vague narrative, which kind of defines my relationship with my father." He says his second zine, Ephemeral Motives, is about "a short-lived romance."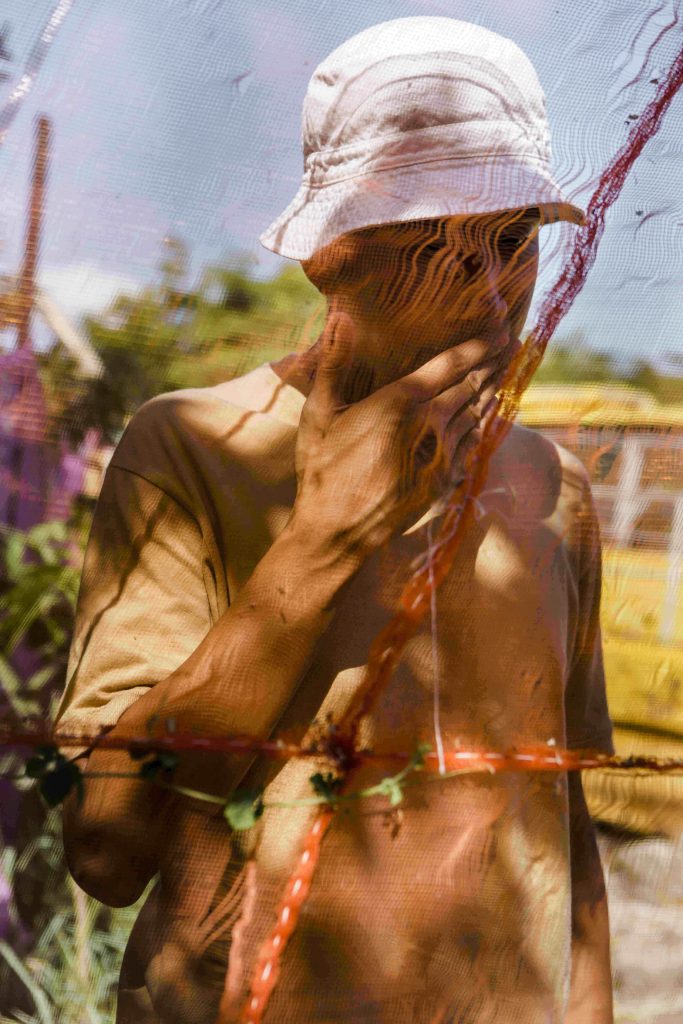 In all his works, including the recent Configurations, all the images exert the strangeness of a slow, unmoving country: spaces and people caught in mid-suspension or in mid-dance.
"Many say that the people I shoot are like sculptures in a photo," says Kristoff. For instance, taken out of context, the construction worker in his new zine may pass as an authority figure in a sci-fi film or a hero on a coin. Each subject finds new context and new meaning through his lens.
Camara adds, "Czar is a keen and quiet observer. His work is like an inner dialogue of observations that he tries to make sense of through his images. I think his introversion is most apparent in his photographs of people. They're fragmented and detached, and you can sense some sort of avoidance in them, but they're also strangely personal and emotional."
Ambiguity, with its evasions and confrontations, lies at the core of the works' moving eeriness and is their greatest allure. "I have felt like an outsider ever since," says Kristoff. "Maybe it's a good thing. I see things differently. I approach or I react to things that may be usual for others. Being a visitor is a good thing sometimes." Perhaps it isn't so much that Kristoff is an enigma. It's that the world has lost all nuance of strangeness to the regular spectator. We walk down the street and he shoots a torn tarpaulin swaying in the hot wind—it takes his lenses to make the streets as quiet, as strange, and as moving as he is.
This story was originally published in Southern Living, May 2016.
TAGS: Czar Kristoff nolisoliph photographer