Auteur Lav Diaz makes long films. His 2004 film "Ebolusyon ng Pamilyang Pilipino" is considered one of the longest films in history at a close 11-hour running time. His latest film, "History of Ha" (Historya ni Ha) set to premiere in London in October bears all the hallmarks of a Diaz masterpiece at four hours and 20 minutes, in black and white, and set in the past, specifically in the 1950s.
The film, which stars Diaz's frequent collaborator John Lloyd Cruz (it's their fourth film to date since "The Woman Who Left" (Ang Babaeng Humayo) in 2016) as a "disillusioned Marxist, teacher, and a great bodabil artist" along with his puppet and friend Ha. It will screen with 15 other films under the London Film Festival's Dare section, described as "In-your-face and arresting—stories that take you out of your comfort zone."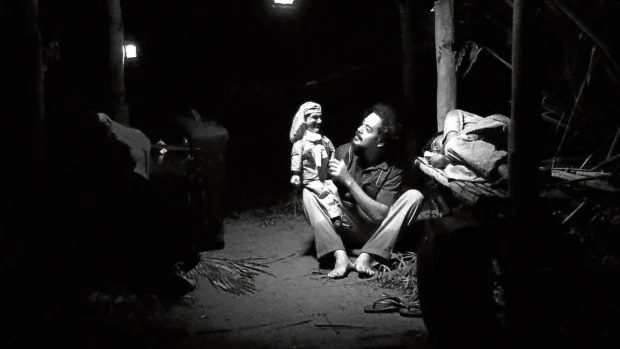 The Diaz-directed, -written, -produced, -shot, -edited, and -designed film also features Mae Paner, Teroy Guzman, Dolly de Leon, Hazel Cruz, Earl Ignacio, Jonathan Francisco, and the residents of Sibaltan, Palawan—the setting of this film.
The filmmaker reveals the synopsis of "History of Ha" in an interview with Rappler: "Hernando Alamada (played by Cruz), a Filipino vaudeville great and a former socialist cadre, fulfills the last leg of his performing tour on the Mayflower cruise ship." Set in 1957, the protagonist "experiences a bitter transition" as popular president Ramon Magsaysay suddenly dies in a plane crash.
"Hernando arrives in his poverty-stricken barrio, his country's state and future burdening him heavily. At the same time, a deep, personal turmoil confronts him. He plods on an aimless journey. Akin to the Filipino bodabil, he finds himself on the gate of the theater of the absurd, a descent to burlesque, madness, to stark realities and ultimately, an ascent to his own redemption." Bodabil is an indigenized form of the French-born theatrical genre of variety entertainment vaudeville. It was introduced locally around the turn of the 20th century and became a popular post-war Filipino pastime.
"[It] was a mix of slapstick comedy (oftentimes very sexual), musical numbers, magic tricks, and dramatic skits," Diaz adds. "Alternative bodabil acts also existed, infusing relevant issues and discourses in their performances."
The film also covers Magsaysay's reign as a military leader backed by the Americans and the movement he ignited, which unfortunately vanished by the time of his death.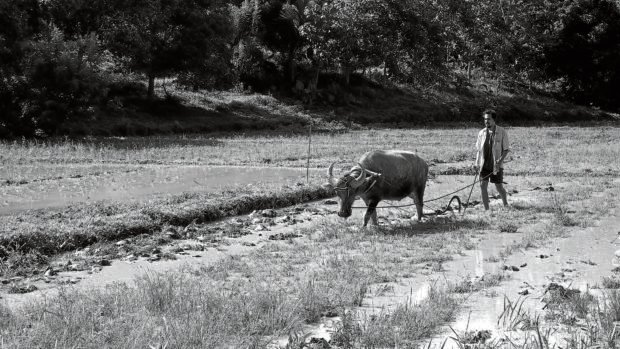 "History of Ha" was shot two years ago in Sibaltan, Palawan, a time-warped locality, "It still looks like the '50s," says Diaz. He added that there was no funding and he used his money. The cast members were scarce, four were even students from his time teaching in Cuba.
It was supposed to premiere at the Locarno Film Festival in 2020 had it not been for the pandemic. Ultimately, the new administration of the film festival refused to take the film for their 2021 run.
Diaz announced the premier while he was doing the final mix of another upcoming film, "When the Waves Are Gone" (Kung Wala Na Ang Alon), in Paris. He told Rappler that he's also working on two films currently in post-production: "Servando Magdamag," which comes out next year and "Henrico's Farm," which stars "The Woman Who Left" actress, Charo Santos-Concio.