Today's most absurd, totally unrealistic "claim": Manila ranks 2nd in "UK guide to sleeping better" site Mornings.co.uk's 10 Best Cities for Sleep list.
According to the site's list, Cali, Colombia is the best city to catch a good night's sleep. Fair enough. But how in the world did the bustling, highly-urbanized, densely populated city of Manila end up on the list in the first place?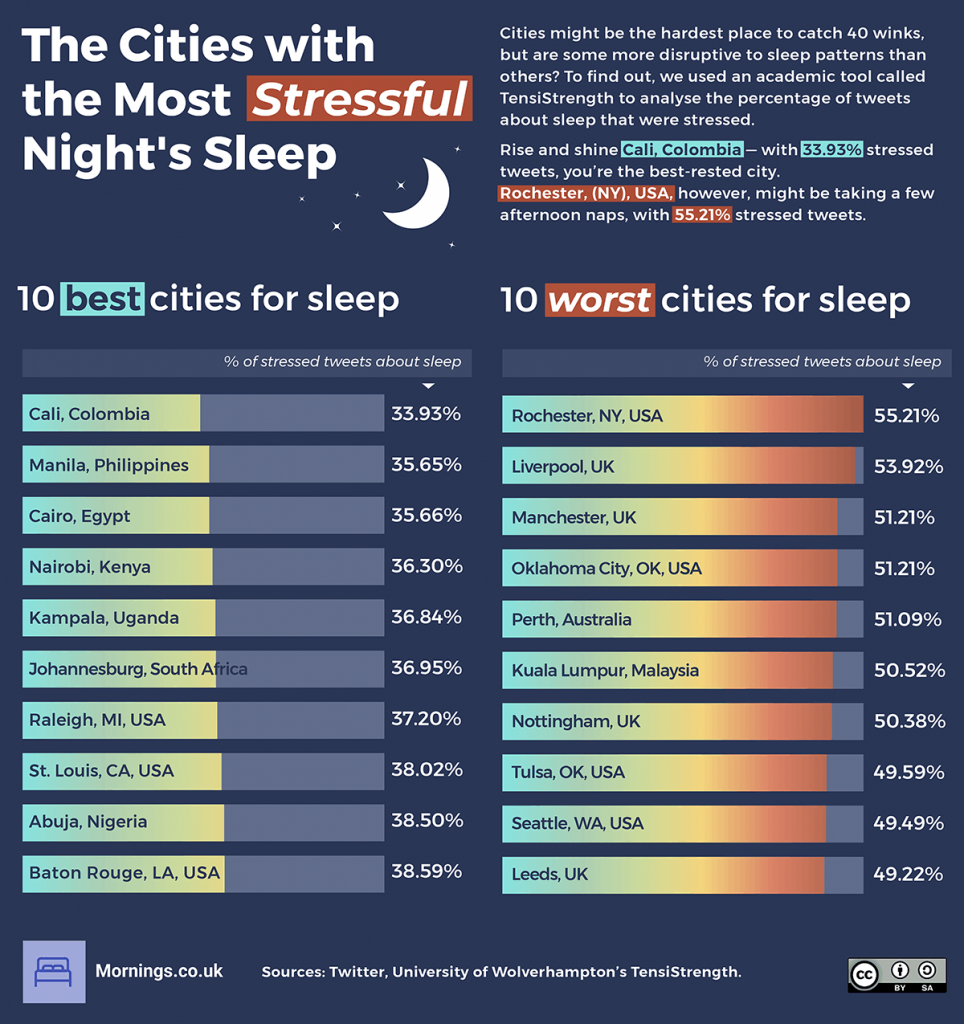 Well, to begin with, the study actually set out to determine the cities that are not conducive to sleep. It's even titled "Stressful Slumber"—and if you are wondering, most of these cities are in the U.S. and the U.K. with Rochester, New York topping the list.
But here's where it gets sketchy: the study's methodology involved "measuring the stress levels in sleep- and snoring-related tweets from around the world" through a research tool developed by a professor at the University of Wolverhampton called TensiStrength. The academic tool analyzed the percentage of tweets in cities all around the world about sleep that was "stressed."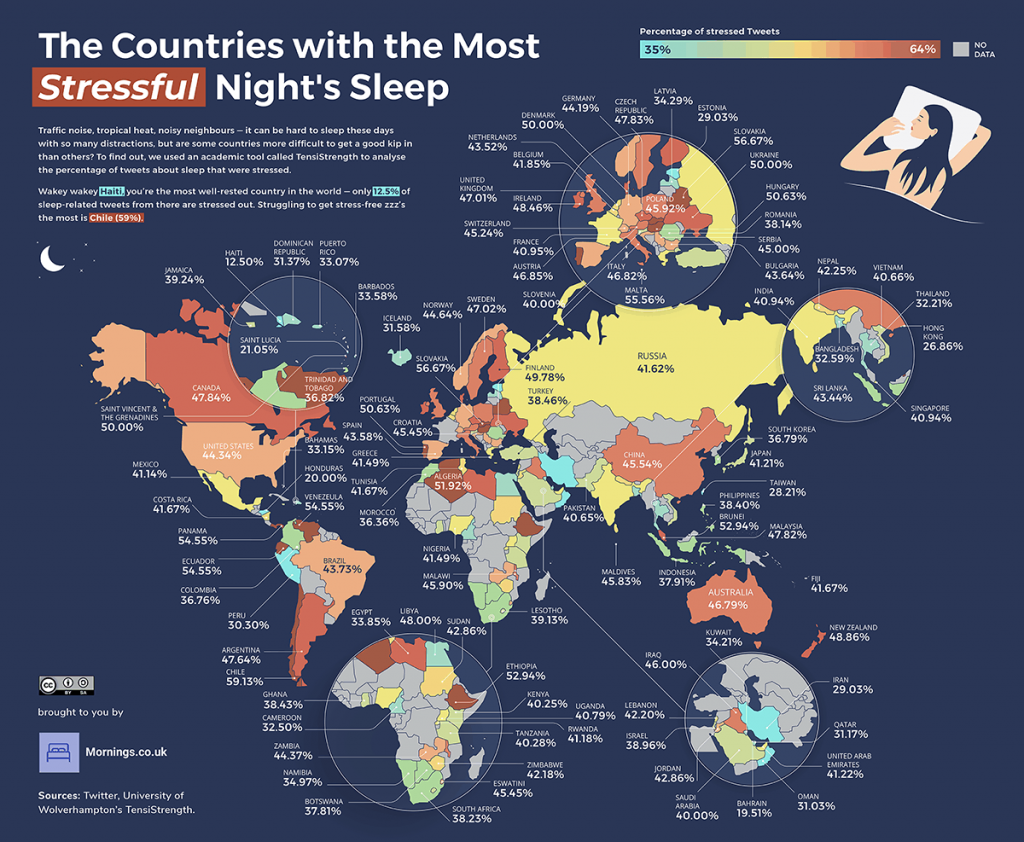 But here's the catch: How many Filipinos living in Manila actually have Twitter? (According to the Digital 2021 report by Hoot Suite, there are potentially over 7 million Filipino Twitter users. By comparison, Manila (the city) has an estimated population of 1.8 million as of last year.) And how many of them tweet as fervently about a stressful sleep as we do when broadcasting an earthquake?
"Traffic noise, tropical heat, noisy neighbors"—these are just a few of Mornings.co.uk's list of culprits to bad sleep. Anyone who's ever lived in Manila can attest that these are all present in the country's capital. It ticks all the boxes: Earlier this year, Manila traffic was named 2nd worst in the world, tropical heat is a given, and the city's population density is the highest at 73,920 people per square kilometer, and there's bound to be a noisy neighbor or two within that number.
But also, did it ever occur to the "researchers" that Filipinos have a fairly high tolerance for (small) inconveniences—call it being "matiisin" or endlessly patient—like, I don't know, a sleepless night?
Manila is many things—just ask the band Hotdog who are clearly a fan of the city, or at least what it meant to them—but a sleep haven it is not. Maybe it is if you live in a gated village or in a condominium building, away from the hustle and bustle of the city.