Starting this weekend, Sept. 16 until the end of the month, Metro Manila will go on Alert Level 4 general community quarantine (GCQ). This new granular lockdown scheme is being adopted to manage the rising number of COVID-19 cases in the capital.
Department of Interior and Local Government Secretary Eduardo Año said the NCR mayors reached a consensus to adopt one alert level only. Alert Level 4 is the second-highest alert level in the new system based on the prevalence of COVID-19 cases in an area. The Inter-Agency Task Force for the Management of Emerging Infectious Diseases (IATF) defines this level as "areas wherein case counts are high and/or increasing, with total bed utilization rate and intensive care unit utilization rate are high."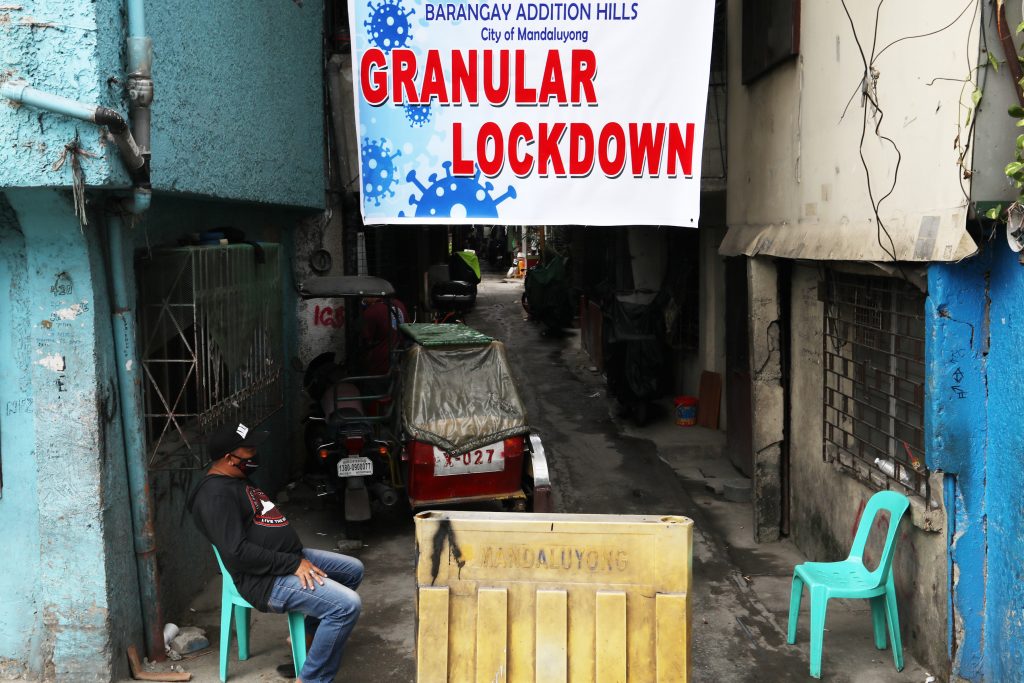 Who's allowed to go out under GCQ Alert Level 4?
All except*:

persons aged below 18 and above 65**
those with health risks, including pregnant women

Overseas Filipino workers bound for international travel, and those returning to respective residences
Individuals living within the area under granular lockdown and wish to stay there for its duration
People in need of urgent medical attention
People delivering food and essential items
*There may be exceptions if they need to access essential goods and services or have to go to work.
**Individuals outside of this group are allowed intrazonal and interzonal travel subject to the guidelines of their destination local government unit.
Are outdoor activities allowed?
Individual outdoor exercises for all ages are also allowed regardless of vaccination status but shall be limited within their area of residence.
Which establishments are allowed to operate?*
Government agencies, which must have at least 20 percent on-site staff capacity and the rest under a work-from-home or flexible schedule scheme
Al-fresco dine-in services at 30 percent capacity
Indoor dine-in services at 10 percent capacity—only for the fully vaccinated
Outdoor personal care services (barbershops, hair spas, nail spas, and beauty salons) at 30 percent capacity
Indoor personal care services at 10 percent capacity—only for the fully vaccinated
*Clients must also wear face masks at all times and all employees should be fully vaccinated against COVID-19.
What social gatherings are allowed?
Outdoor religious gatherings at 30 percent venue capacity regardless of vaccination status*
Indoor religious gatherings at 10 percent venue capacity—may only accommodate the fully vaccinated*
Gatherings for necrological services, wakes, inurnment, funerals for those who died of causes other than COVID-19—limited to immediate family members
*Pastors, priests, rabbis, imams, or other religious ministers, and assistants of these religious congregations must be fully vaccinated