Theaters may still be closed and performances may still be online, but that isn't stopping arts institutions like the Cultural Center of the Philippines (CCP) from mounting programs that continue to showcase not just our local talent, but our very own heritage and culture.
The CCP Office of the President, through its Sining Sigla program, is launching "Kung Hindi Man, A Collection of Musical Treasures," an online musical series that puts the spotlight on kundiman.
Each episode, which will be aired every Saturday starting Sept. 25 and running through December, features two kundiman songs performed by several artists. The episodes run for around 15-20 minutes, and will feature performances of the songs in both traditional and contemporary interpretations, as well as snippets of information on the songs and their composers.
[READ:
4 OPM podcasts to feed your love for Filipino music
]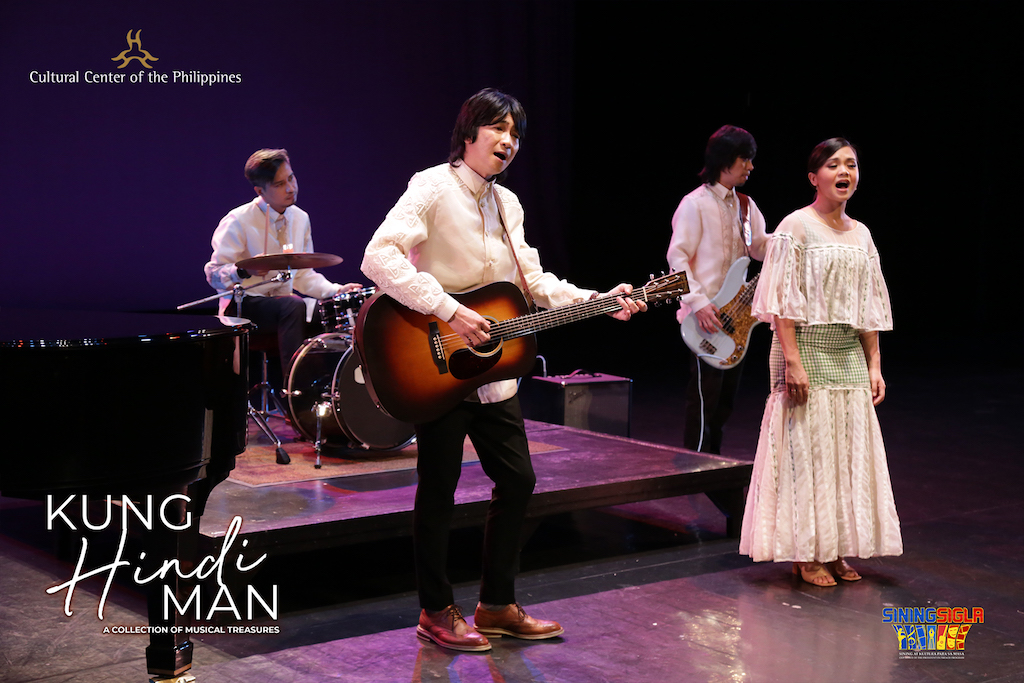 The series is directed by Dennis Marasigan and produced and conceptualized by CCP president Arsenio Lizaso. Artists both in the contemporary and classical music scene were tapped to perform the various kundiman for each episode. Among the artists are Arthur Espiritu, Cesar Montano, Gian Magdangal, Harry Santos, Lara Maigue, Mariel Ilusorio, Nerissa De Juan, Orange and Lemons, and the Philippine Philharmonic Orchestra.
"With the rise of foreign musical acts that have significantly influenced our musical industry, it's the right time for us to bring back the spotlight to our own music. And with new arrangements of these kundiman songs, I know that they will resonate, not only to the older generations, but will also to the youth of today," Lizaso says.
The episodes also feature various locations within the CCP complex.
Kung Hindi Man airs on Sept. 25 at 6 p.m. on the CCP Office of the President Facebook page.