Advertise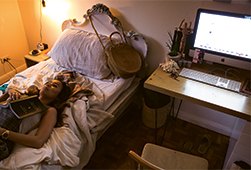 Living Beyond Print.
Northern and Southern Living present a new way of storytelling in the digital space. Nolisoli.ph is the platform that filters the noise from the Internet. We present a new perspective on life within your community and beyond.
Maintaining the Living brand's compelling narrative and aesthetic, Nolisoli.ph offers a fresh perspective on exploring familiar cities. From neighborhood hotspots to community gatherings and cultural events, Nolisoli.ph will make Manila yours again.
For Sales inquiries, please call (02) 403-8825 local 239 or email [email protected]