Today
Artist Dexter Sy exhibits his art on violence and terrorism in Paris and in Manila
Alliance Française de Manille, in partnership with 1335Mabini and Centre Intermondes, La Rochelle, presents Afterworld Obliteration, an art exhibition by Philippine Artist Residency Program (PARP) 2017 winner, Dexter Sy. Exhibition opening reception is on Thursday, January 17 at 6:30 p.m., and will run until February 23, 2019.
Alliance Française de Manille, Makati
06:00 PM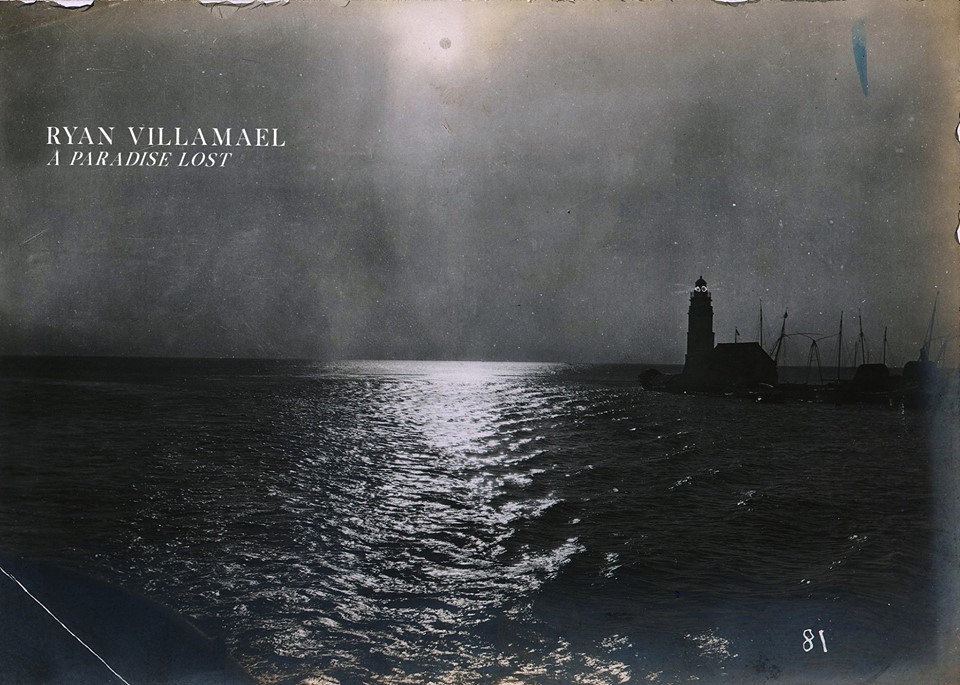 Ryan Villamael premieres his work on his ongoing dialogue with the subject of Philippine History
A Paradise Lost is Ryan Villamael's seventh solo exhibition in the gallery. He returns to the intimacy of paper; hand cut, made intuitively and in isolation. Presented as a set of unfurled scrolls, which in total spans close to 20 meters stretched across the length of the gallery's inner walls, the work evokes a faint horizon seen from a distance, a distance that it is keen to preserve. As even up close, it remains elusive; blank, still, and nearly empty.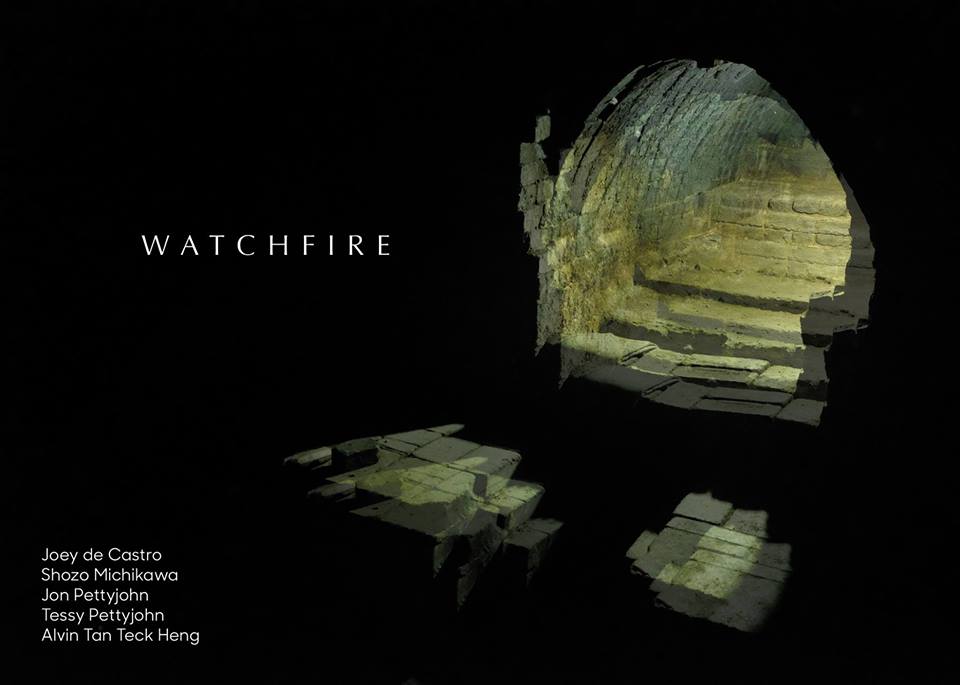 Works of renowned potters to be exhibited at Silverlens Galleries
Watchfire, curated by Tropical Blaze and Boxplot, features the works of five artists who have each made a critical contribution to the development of contemporary ceramics in Asia: Joey de Castro, Jon Pettyjohn, Tessy Pettyjohn of the Philippines, Shozo Michikawa of Japan, and Alvin Tan Teck Heng of Singapore. Incorporating work from an anagama firing collectively undertaken, Watchfire examines the role of both the individual and the collective in building a ceramic art scene in the Philippines that is collaborative yet independent, locally engaged yet highly international.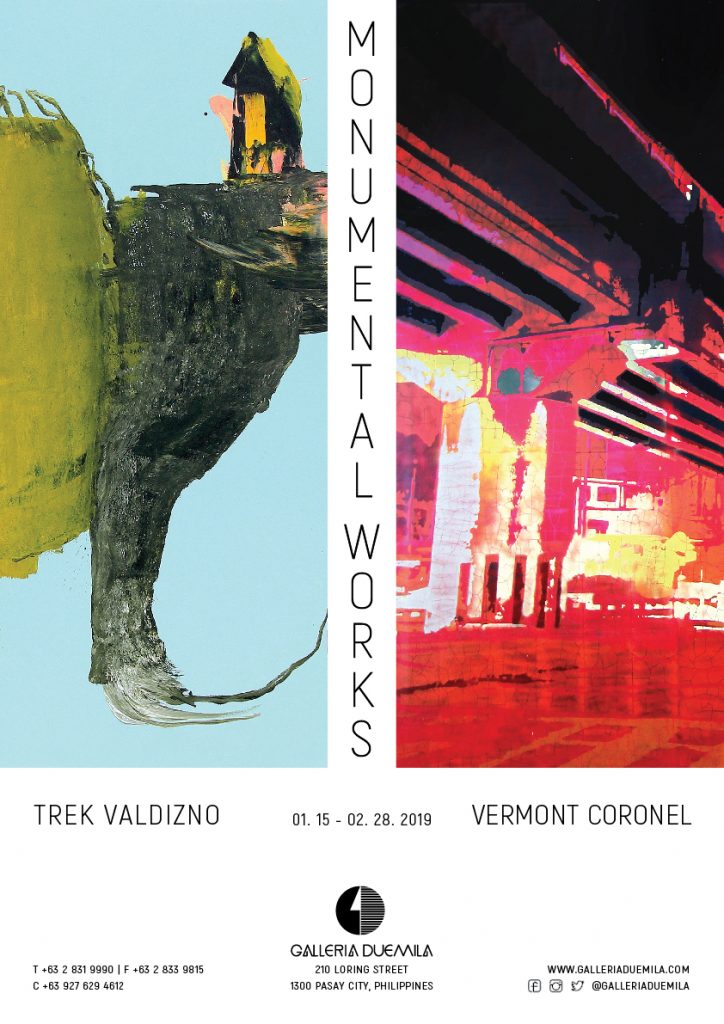 Galleria Duemila exhibits two of their largest works in their collection
Galleria Duemila will exhibit two "monumental works" by artists Vermont Coronel and Trek Valdizno. Coronel's a stencil on canvas depicts his fascination with urban cities, the alleyways that make up an area, hidden nooks of beauty, observing how they turn from dusk to dawn with his use of color. Valdizno's Outside the Limits of the Earth is a plethora of colors and technique as much as it is a captivating pool of elements and depth. It goes beyond the normal size of the canvas, extending to what is unknown.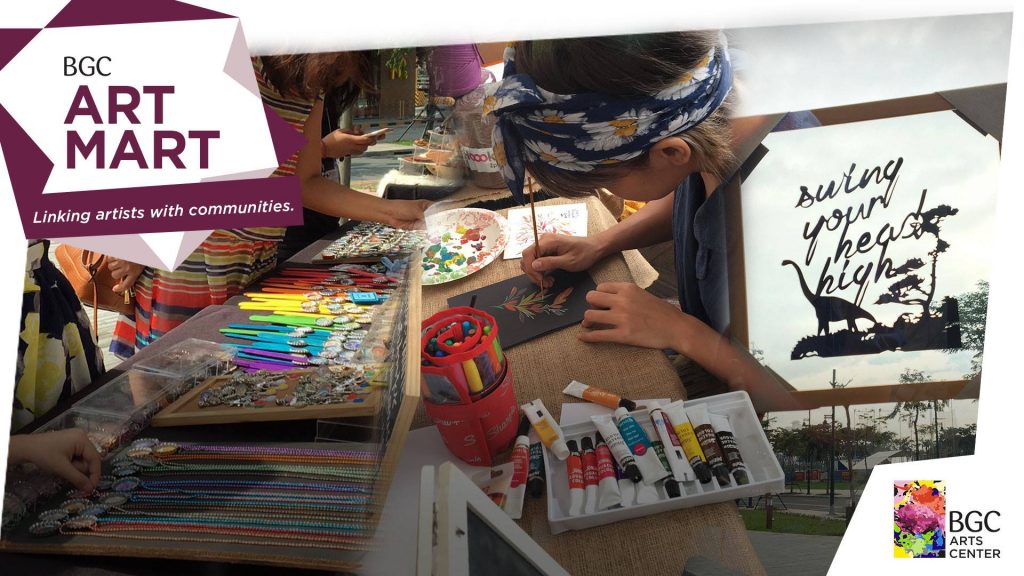 Support local art at BGC Art Mart
BGC Art Mart is a project of Bonifacio Art Foundation, Inc. (BAFI) geared towards having a venue to support local artists reach a wider market for their products and services particularly in Bonifacio Global City (BGC). It aims to give space to artists who want to sell their art as well as provide accessible and affordable art that is not mass-produced to the public. Click here for more information.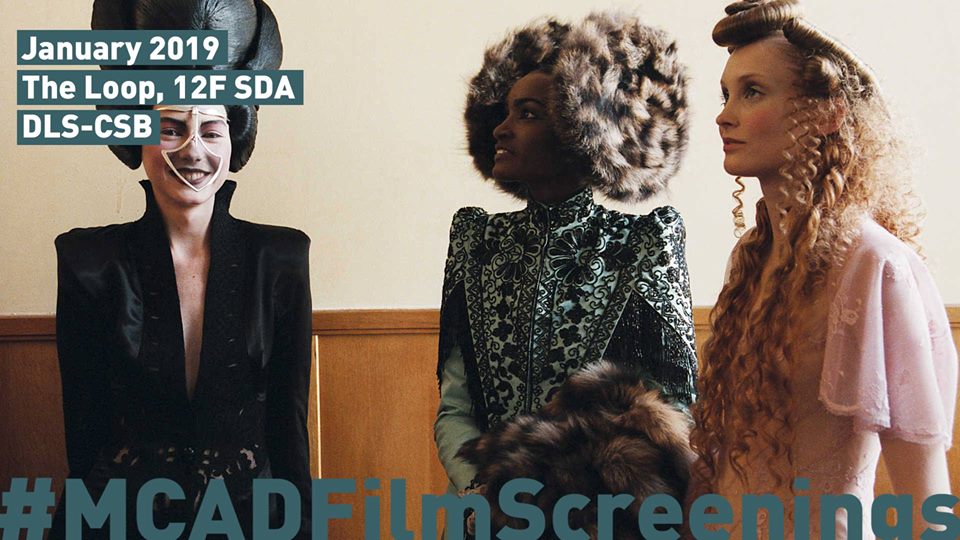 The Museum of Contemporary Arts and Design offers free film screening on fashion
Choosing clothes that make one feel and look good is one aspect of fashion. While very personal, it nonetheless bring in the influences from society. For this reason, fashion is also about change. The Museum of Contemporary Arts and Design at the De La Salle – College of Saint Benilde (DLS-CSB) is offering a wide selection of varies stories and documentaries on what fashions is. This screening is curated by Olivia Lopez, an instructor at DLS-CSB, whose double degrees in Statistics and Fine Arts have led her to the world of textile design and a dream of a thriving textile design industry in the country. For more information, click here.