Today
Get to know veteran actor Ronnie Lazaro more through photographs and archival documents at this exhibit
Archivo 1984 Gallery, in cooperation with the Benilde Arts and Culture Cluster (BACC), opens the exhibit "Documents for Performance Art." It displays the rigorous documentation output from Ronnie Lazaro's recent performance art pieces: "Breathless," held last July 21, and "Pagsibol ng Hiling," last May 17, which was the commemorative performance to 1996's "Bayang Ginigiliw." For more details on the artworks, e-mail [email protected]
Archivo 1984, Makati
12:00 AM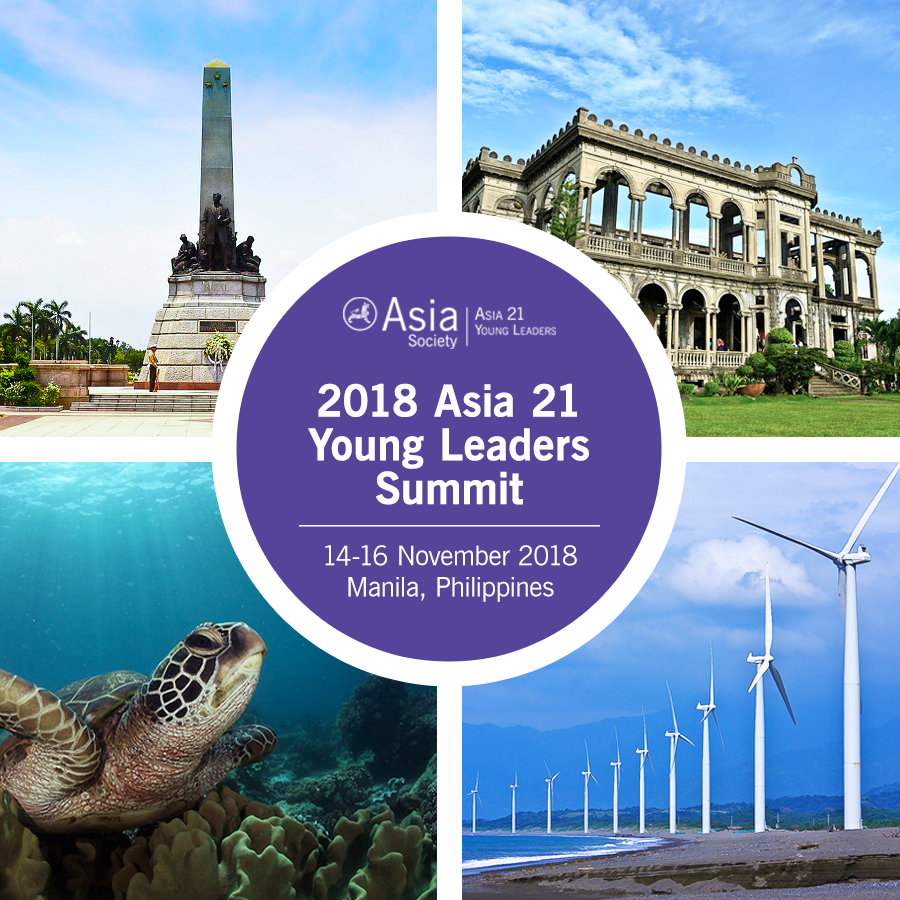 Asia 21 Young Leaders Summit is happening in Manila this month
Asia Society's 2018 Asia 21 Young Leaders Summit is co-organized by Asia Society New York and Asia Society Philippines. This year's Summit will be the inaugural event to usher in Asia Society Philippines 20th year anniversary.

An exhibition inspired by the Swedish concept "death cleaning"
Döstädning, death cleaning in Swedish, pertains to the process of cleaning house before one passes away. The show plays on this notion as artists create new forms based on given artworks, images, and materials— gathered and kept throughout almost forty years of artistic practice— from the house of artist Ling Quisumbing Ramilo. Death Cleaners will feature 22 artists: Bea Acala, Katrina Andrews, Pope Bacay, Julia Barrameda, Mars Bugaoan, Pin Calacal, Marionne Contreras, Rocelie Deflin, Gale Encarnacion, Carzen Esprela, Ayka Go, ND Harn, Kitty Kaburo, Jessica De Leon, Efren Madlangsakay, Fara Manuel, Isha Naguat, Henrielle Pagkaliwangan, Miguel Puyat, Jel Suarez, Nicole Tee, and Noelle Varela.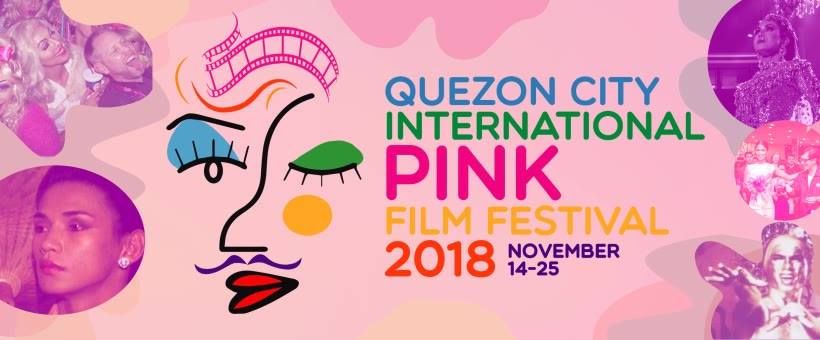 Quezon City International Pink Film Festival returns
Now on its third year—and after a two-year hiatus—the Quezon City International Pink Film Festival returns. The festival will showcase international and local critically acclaimed LGBTQ+ films. Accompanying the screenings, there will be seminars on the issues of LGBTQ+ community primarily on health and human rights.
November 14-18: Gateway Cineplex, Araneta Cubao
November 19-21: UP Cine Adarna, UP Diliman
November 22-25: Cinema Centenario, Maginhawa St.
To know more about the festival, click here.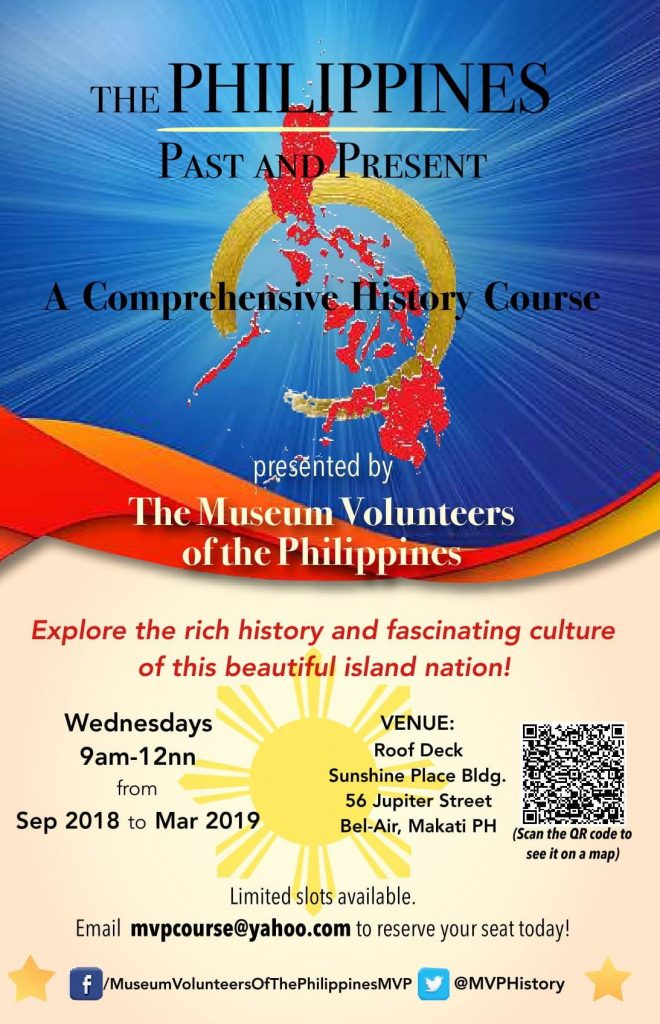 Sign up for this in-depth course on Philippine history and culture
The Museum Volunteers of the Philippines (MVP) is conducting its annual comprehensive history course to explore the rich history and fascinating culture of the Philippines.
The course is divided into five modules over a span of twenty weeks. Students will meet each Wednesday from 9:00 a.m. to 12:00 p.m. from Sept. 26 to Mar. 20, 2019 with breaks for national public holidays.
Registration is now open. For course fee and registration details, send an email to [email protected] and visit their Facebook for more information.