Today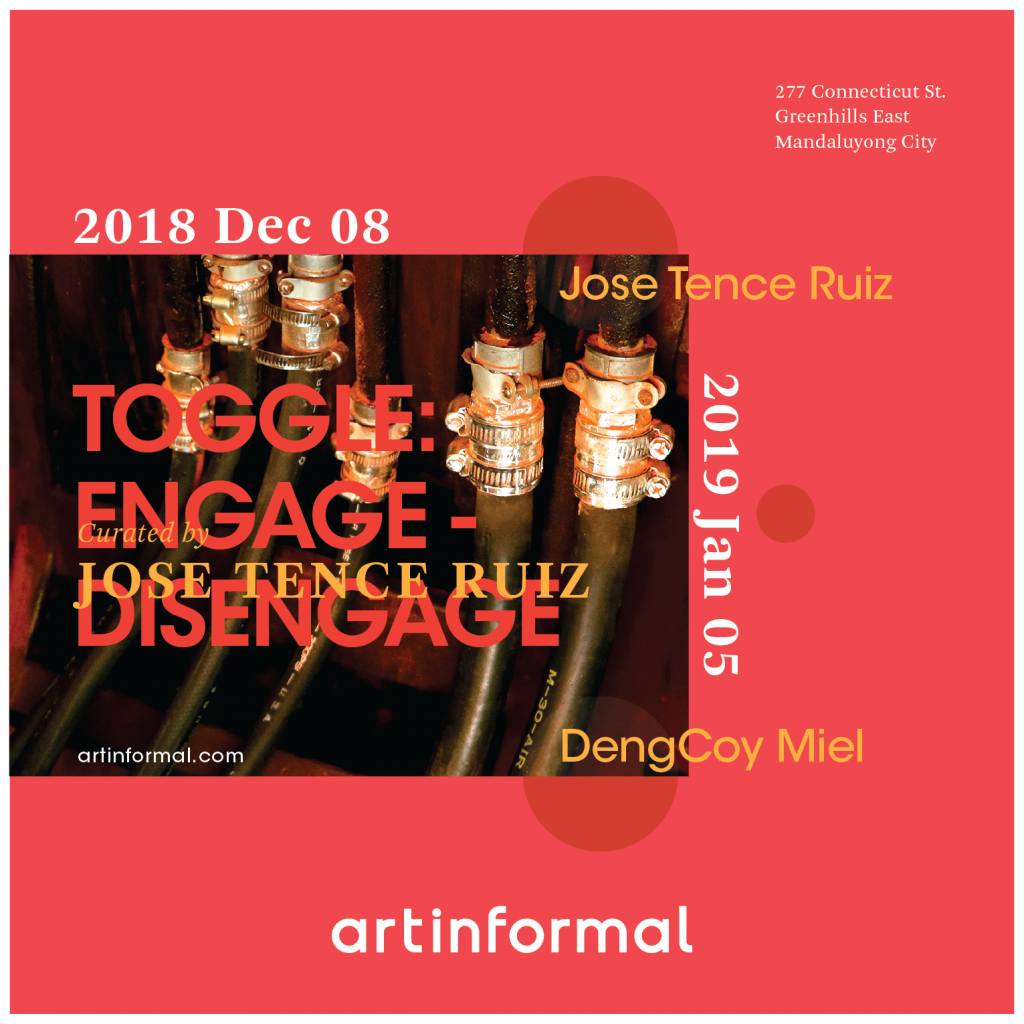 Artist Jose Tence Ruiz and acclaimed illustrator DengCoy Miel is having a two-man exhibit
Toggle: Engage-Disengage is a two-man exhibit by Jose Tence Ruiz and acclaimed illustrator DengCoy Miel. The two artists will present new works in mixed media of a
vascillating discourse between two different locations scrutinizing the specifics of the
past and the future of our agonized present. In this era of uber convenience where we
toggle into an indifferent ambivalence, we find ourselves oscillating between the
excesses which are now prevalent, as well as between the virtual and the real.
Artinformal Greenhills
12:00 AM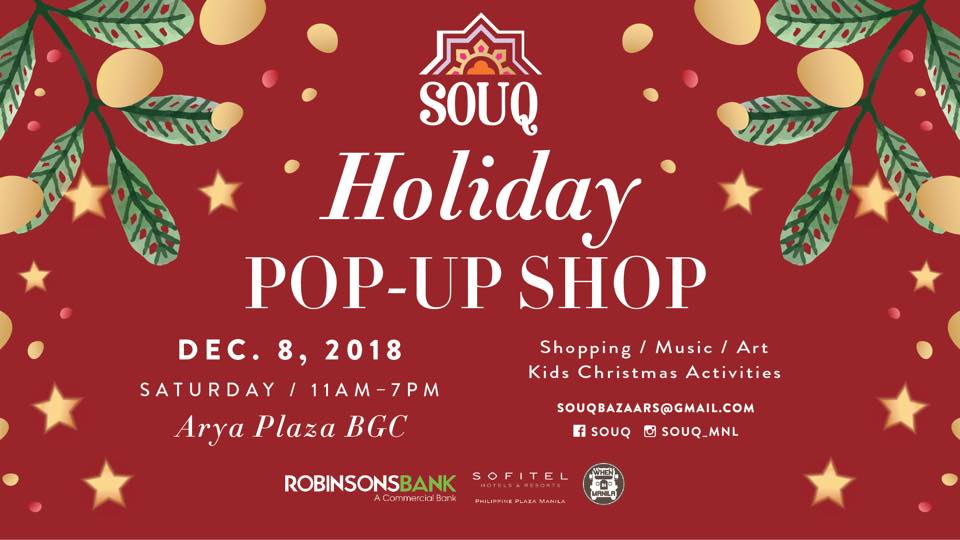 This bazaar will help you give thoughtfully this holiday season
SOUQ's Holiday Pop-Up is a whole-day family affair where you'll get to meet the makers behind several online brands like SoaperStar, which formulates beautiful and fun bath products using premium natural ingredients; Aluna, a handbag line that fuses tradition with modern design using indigenous textiles from the Philippines and Columbia; and Sitara Vintage, resort wear specializing in bold prints and chic Indian Fabric.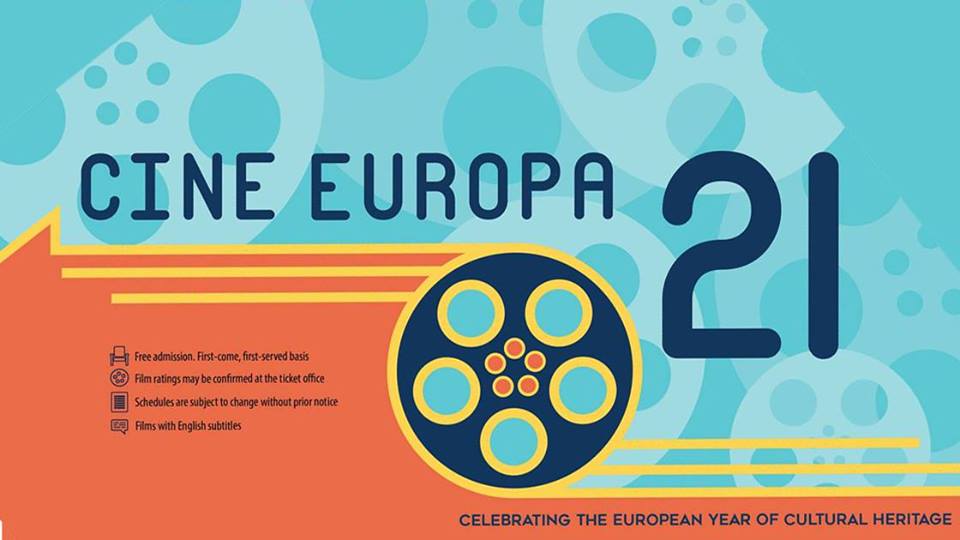 Watch 28 movies from European countries for free
Now on its 21st year in the Philippines, Cine Europa will run from Dec. 7 to 16 at Shangri-La Plaza. It will be featuring 28 movies from 16 European Union Member States (Austria, Belgium, Czech Republic, Denmark, France, Germany, Hungary, Italy, Netherlands, Poland, Romania, Slovakia, Spain, Sweden, United Kingdom) as well as Norway.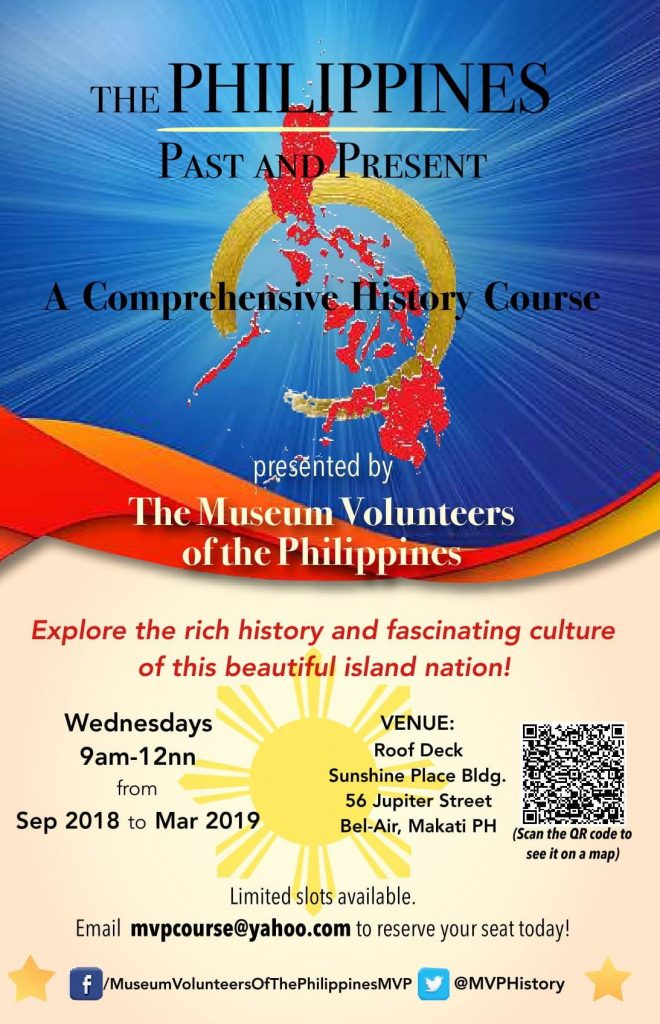 Sign up for this in-depth course on Philippine history and culture
The Museum Volunteers of the Philippines (MVP) is conducting its annual comprehensive history course to explore the rich history and fascinating culture of the Philippines.
The course is divided into five modules over a span of twenty weeks. Students will meet each Wednesday from 9:00 a.m. to 12:00 p.m. from Sept. 26 to Mar. 20, 2019 with breaks for national public holidays.
Registration is now open. For course fee and registration details, send an email to [email protected] and visit their Facebook for more information.