Today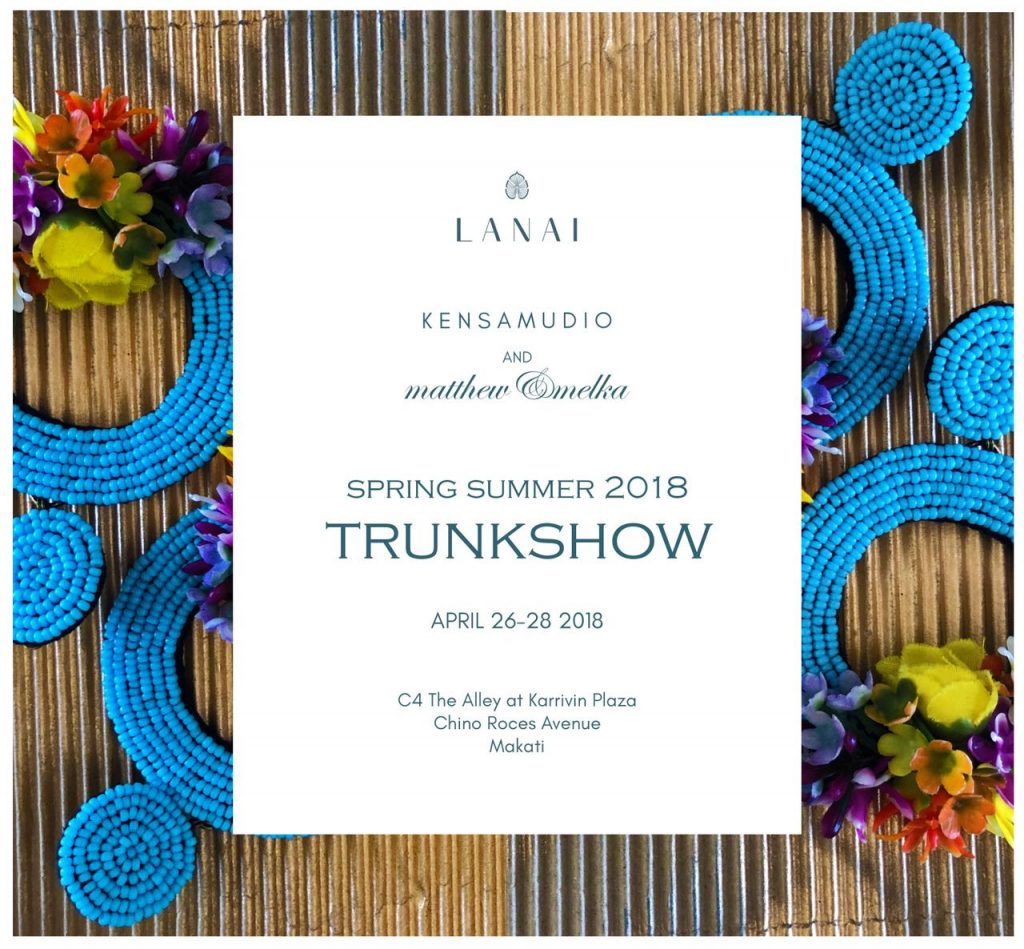 Ken Samudio and Matthew & Melka launches Spring/Summer 2018 collections
Lanai invites you to an exclusive trunkshow with the launch of Ken Samudio and Matthew & Milka's Spring/Summer 2018 collections. Samudio's unique technique explores the natural and organic forms found in nature mimicking distinct textures by using indigenous and recycled materials.
The Alley at Karrivin
10:00 AM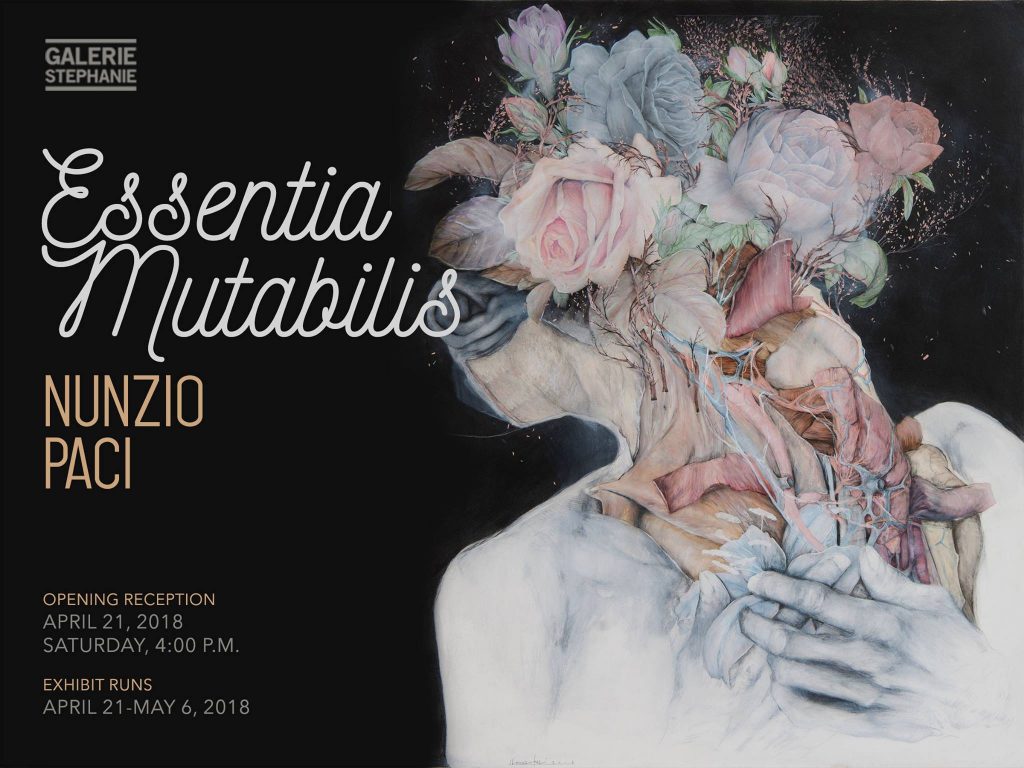 "Essentia Mutabilis" by Italian visual artist Nunzio Paci
Returning to the Philippines for his second solo exhibition, Italian visual artist and anatomist Nunzio Paci welcomes back his audience with a more existential and personal vision. In his new series entitled Essentia Mutabilis (Latin for "Unstable Essence"), he opens a realm of his being, the thought process and the mental environment of himself as an artist as the pieces are being made.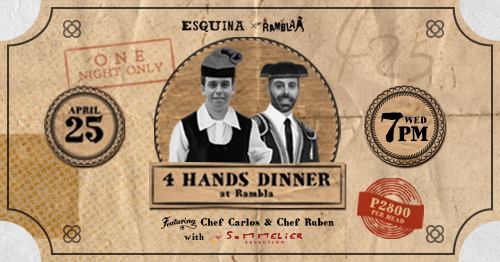 Back-to-back dinner at Rambla with chef Carlos Montobbio
Chef Carlos Montobbio of Esquina Singapore is coming to the Philippines for a 4 Hands Dinner with the head chef of Rambla, Ruben Beltran.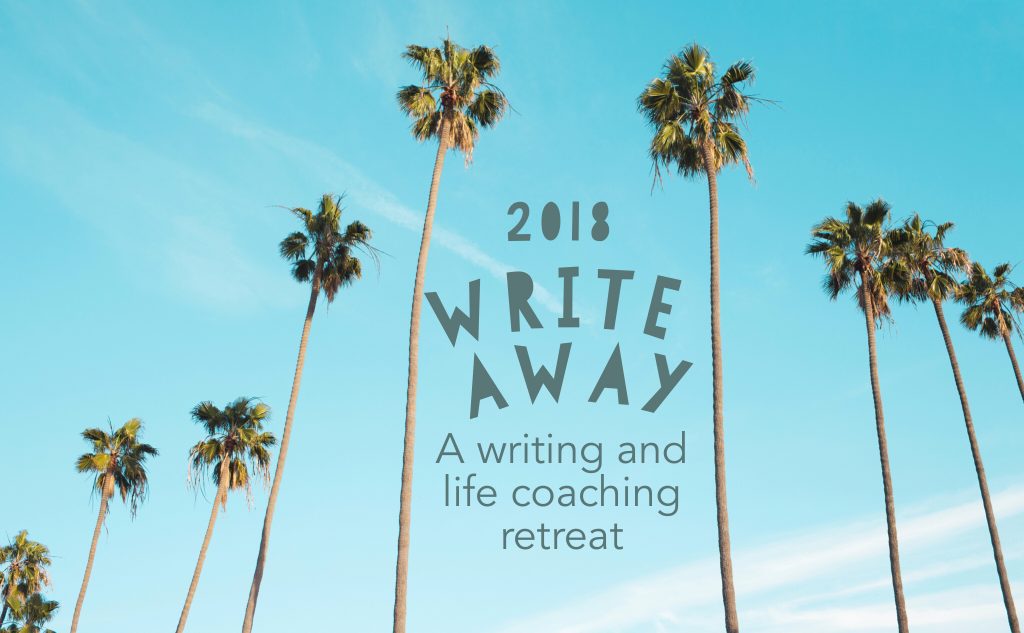 Register early for Write Away, an all-women retreat by life coach Aurora M. Suarez
Write Away is open to all women writers, 25 to 50 years old—whether you're still searching for inspiration, already have an idea, have written a few pages or just need the final push for the last chapters. You'll have hours of undisturbed writing time in an exclusive resort, with lots of private spaces and wide-open areas. You'll also have a one-on-one mentoring and life coaching sessions so you can get unstuck and set writing goals. Register today until May 15 to get the discounted fee.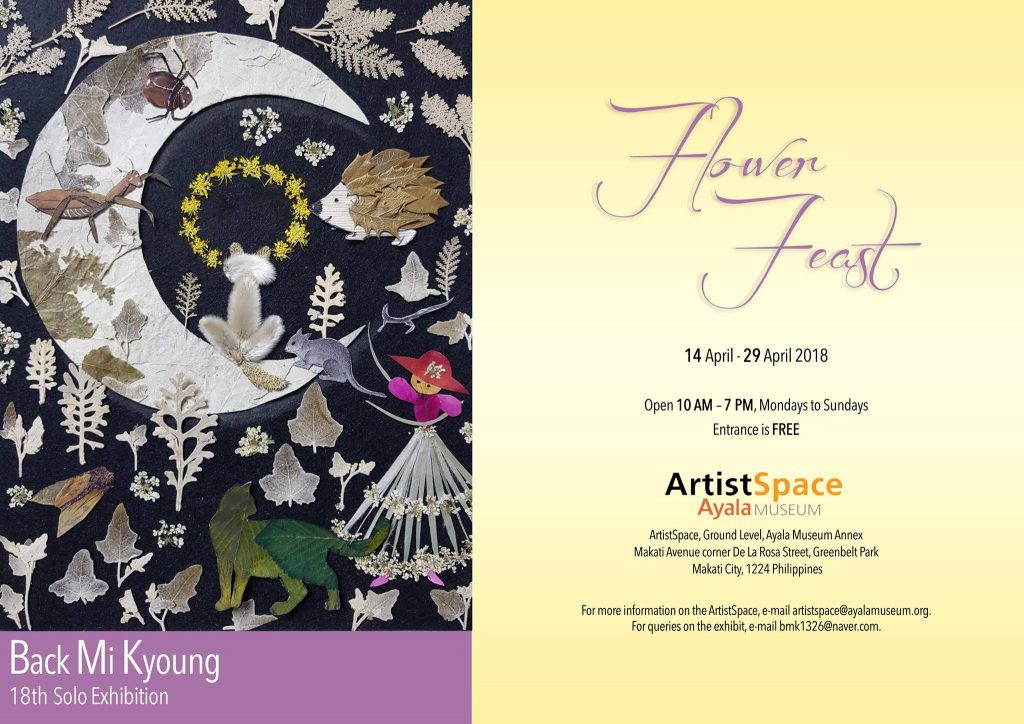 The first Pressed Flower Master in Korea is coming to Manila for her first solo exhibition
Back Mi-Kyoung, the first Pressed Flower Master in Korea, desires to share her passion for preserved and pressed flowers to Filipinos. Using her extensive experience and knowledge, she wishes to inspire people and to introduce a new way of looking at the beauty of flowers. She dreams of making artworks using the flowers that only grow in the Philippines, and to promote an interest in this art form as a means of cultural exchange.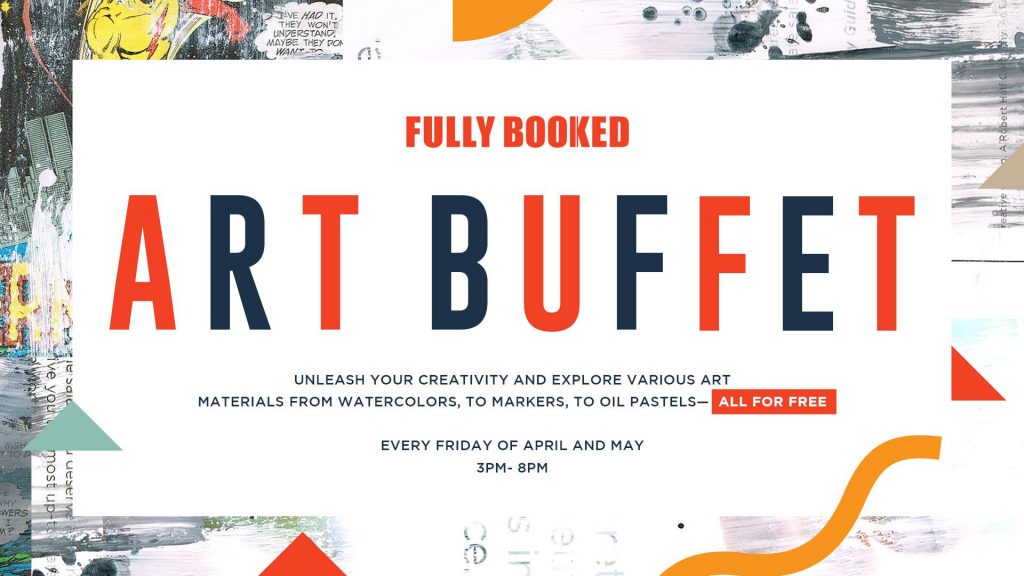 Free art workshops await at Fully Booked's Art Buffet
Unleash your creativity and explore various art materials—all for free at Fully Booked's Art Buffet. Different art materials, from watercolors to markers to oil pastels, will be laid out for you to try and experiment with.
Conversations/Positions/Photoma: an exhibit run and created by artist-curators
Conversations/Positions/Photoma is a series of exhibitions guest-curated by artist-curators: artists who curate. Mabini Projects invites artist-curators who are also part of collectives, artist-run- spaces, transitory spaces and temporary alliances to explore the interconnections between artistic and curatorial practices, ideas and spaces.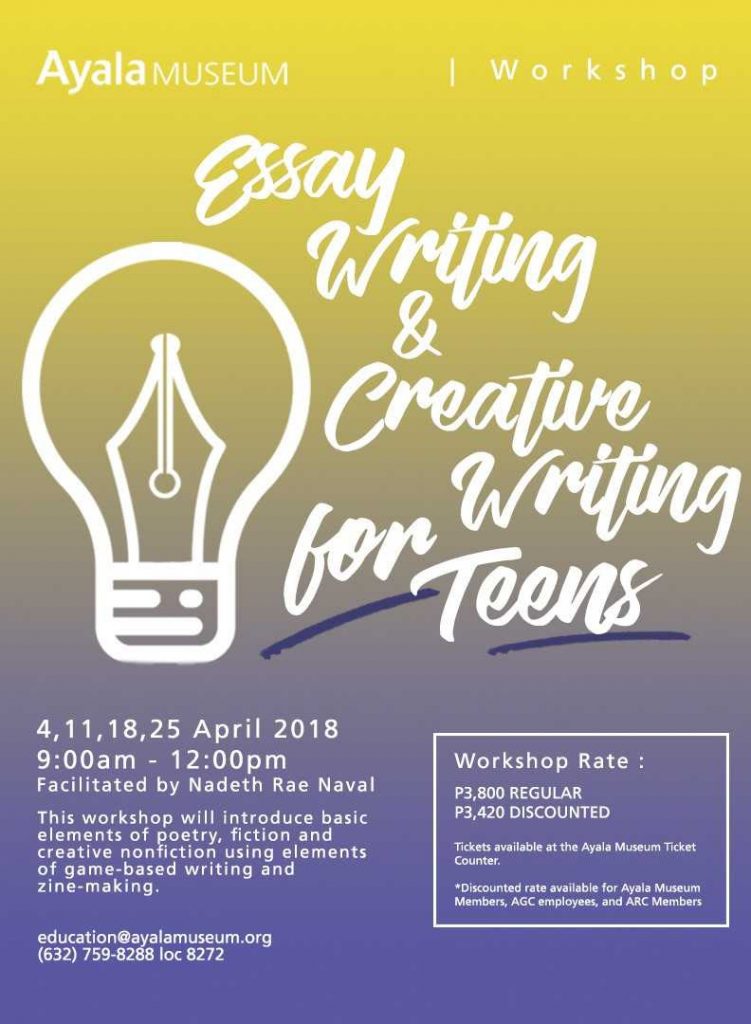 Join this essay and creative writing class for teens with Nadeth Rae Naval
Tap into your creative zone and express yourself through words. The Advanced Creative Writing for Teens Class will use a multimedia approach to explore opportunities in both creativity and writing. Through a series of individual exercises and collaborations, this workshop hopes to improve your craft and deepen your love for the written word.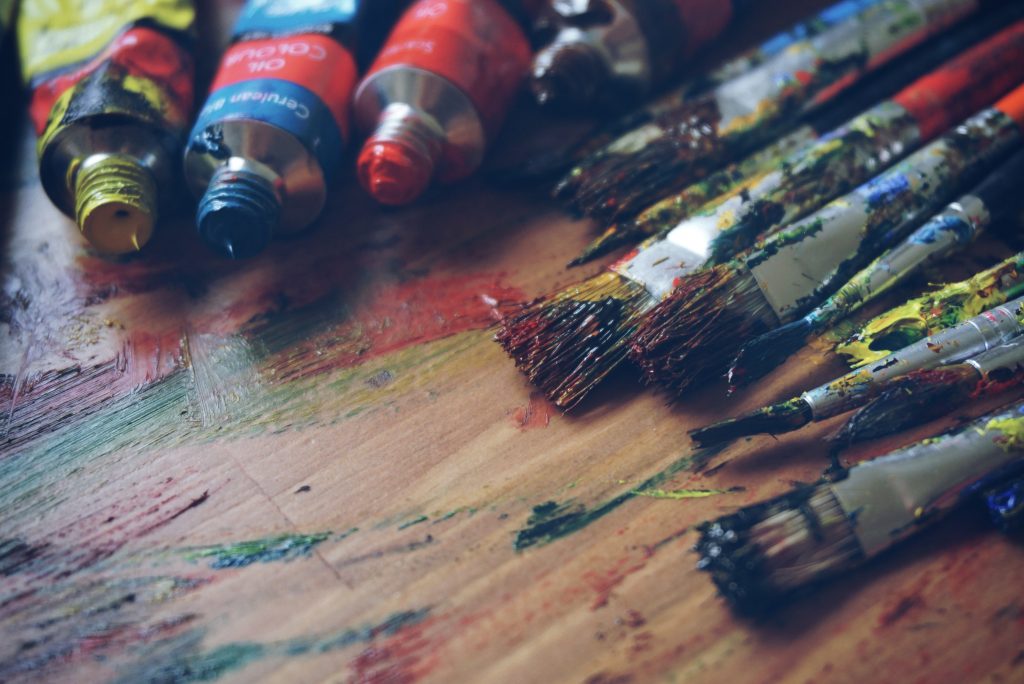 Summer art workshops to hone your kids' creativity
Hone your child's creativity and help them channel their inner artist through Young Artists' Studio's (YAS) summer workshops. There is a class to suit every interest, whether it's drawing, painting, art for beginners, or even comics and fashion illustration.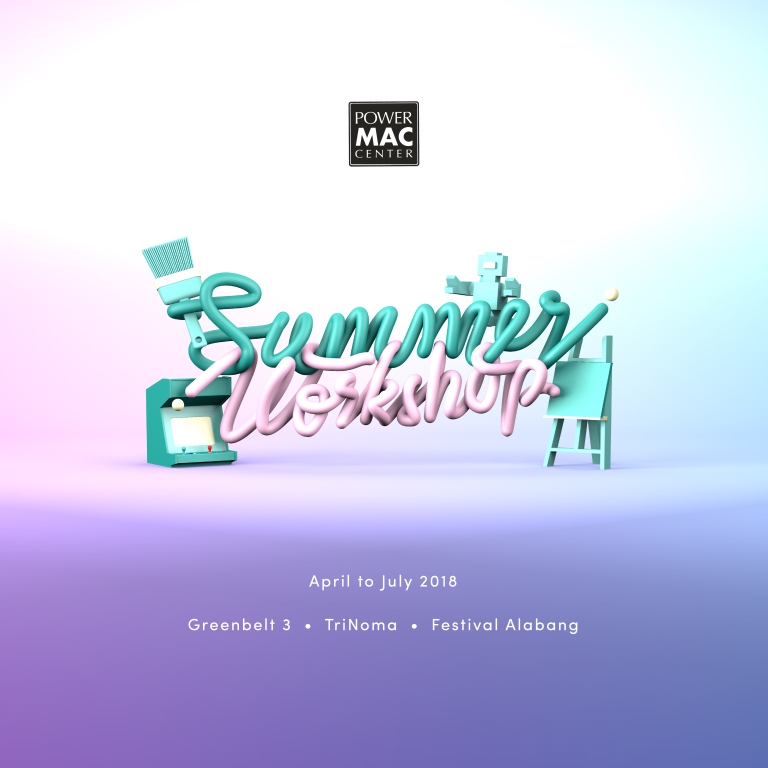 Enroll your kids in robotics, 3D animation, and digital arts courses this summer
In Power Mac Center's latest series of summer workshops, courses were thoroughly selected and modules creatively crafted to meet the current interests of young digital enthusiasts. Kids aged eight to 15 are invited to enroll in a five-day session on game development, digital arts, 3D modeling and animation, and robotics.