This Weekend
Saturday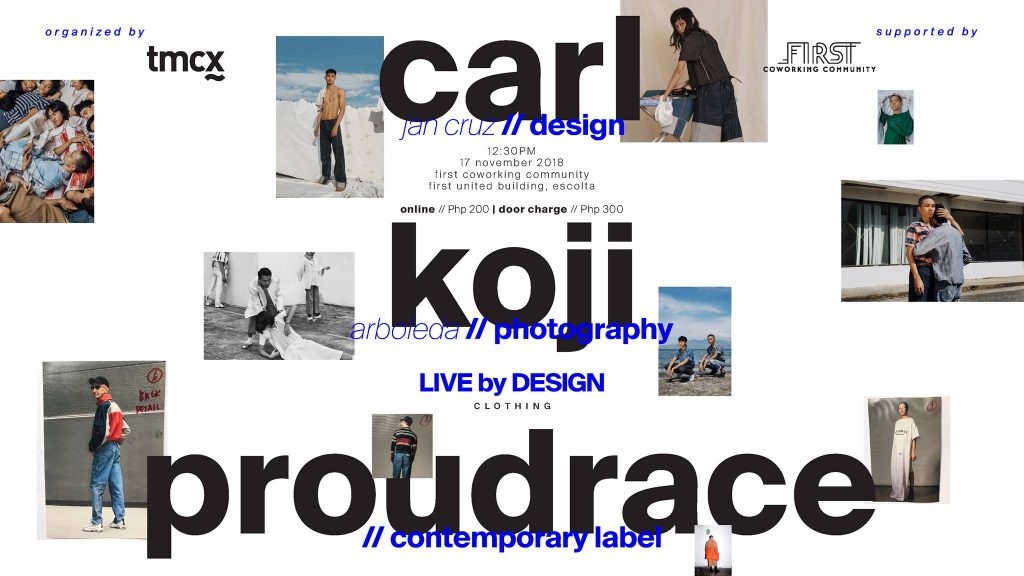 How important are the different disciplines of design? Carl Jan Cruz, Koji Arboleda, and Proudrace answer
The Manila Creative Exchange presents LIVE BY DESIGN, a series of talks on the intersection and importance of various design disciplines. Listen to the following guests talk about the different aspects that shape one of the most used and accessible designs that we interact with every day: Carl Jan Cruz for fashion design, Koji Arboleda for fashion photography, and Proudrace for contemporary label. Click here for more info.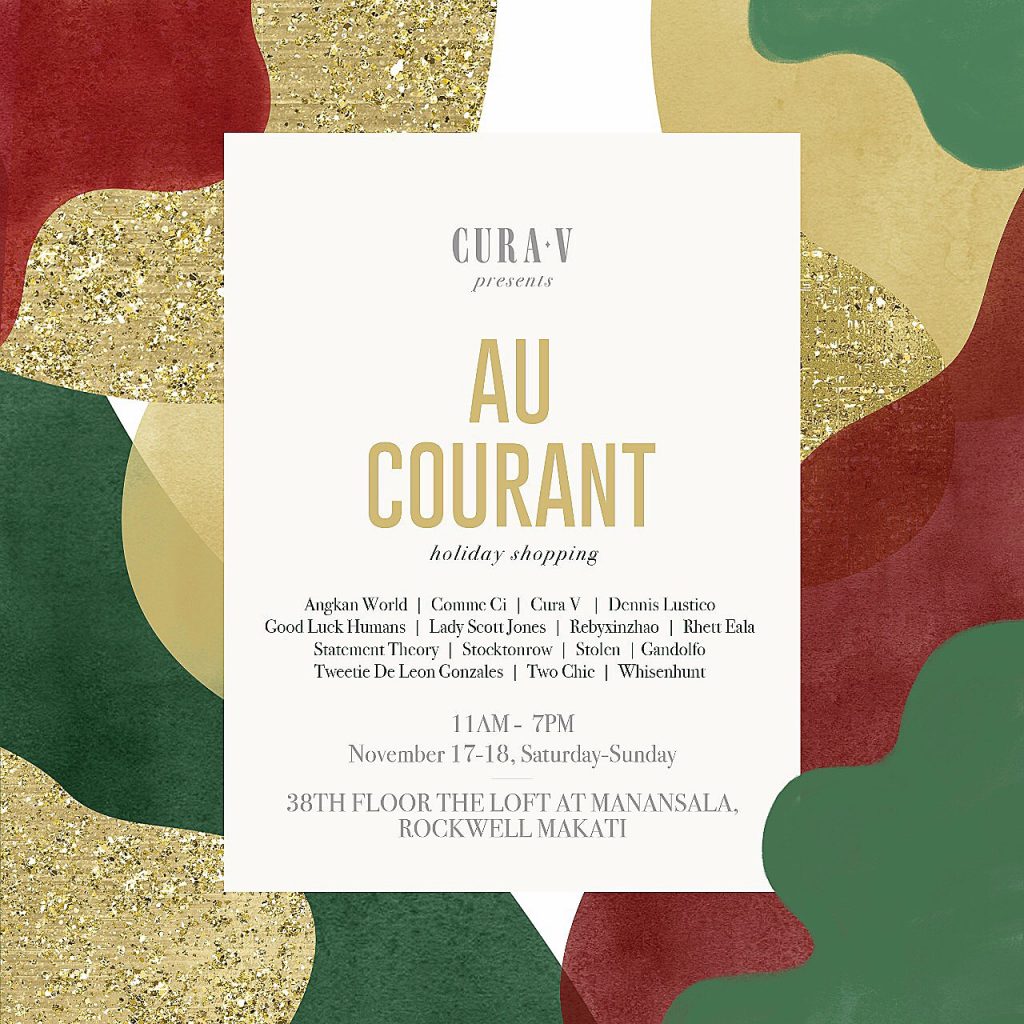 Catch 24 designers at Cura V's trunkshow this month
Stolen, Charlotta Gandolfo, Comme Ci, Two Chic, and Dennis Lustico are just some of the designers present in Cura V's trunkshow "Au Courant" on Nov. 17 and 18. For more information, visit Cura V's Facebook page.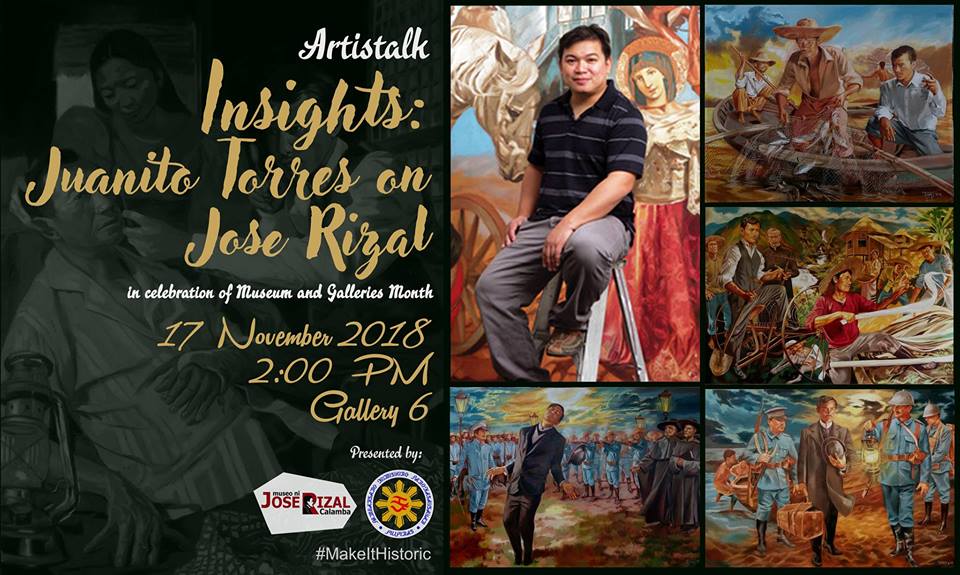 An afternoon with oil painter of Rizal's life and other historical themes
In line with the Museums and Galleries Month, the Museo ni Jose Rizal, Calamba invites is having an ArtisTalk titled, Insights: Juanito Torres on Jose Rizal in which Torres provides acumens on his painting skills in creating his works focusing on Rizal's life and other historical themes. Torres is widely known for his huge oil paintings that bring life scenes straight out of the Philippine history as well as for his strong satirical artworks featuring the vaudevillian bacchanalia of Philippine life with its gritty characters. For inquiries, e-mail [email protected] or call (049) 834-1599.