Reggae music, cocktails, and Costa Rican food found in Pura Vida
Pura Vida's tropical cocktails and reggae music transport you to Costa Rica's beach side
info
Pura Vida Costa Rican Reggae Lounge

Costa Rican

6 p.m. to 2 a.m. Closed on Sundays

0919-3100535

₱

P1,000 (approx.)
It's been said that if there's something you want and can't find, make it yourself. This has been the statement that has backed many an invention and innovation, and has birthed creative ideas. You want a reggae bar, but you can't find any good ones? Make one. That's what Renato Robles of Pura Vida did.
A Costa Rican, Renato has been working in the country for three years, and like anyone who has stayed away from home for a long time, you start to miss it. First it's the food, soon after, the ambience. "In Costa Rica, reggae music is a big thing. [Back there] I used to go every night to reggae bars," Renato shares. "Then I moved here and I couldn't find anything. So I thought it would be nice to have something like that."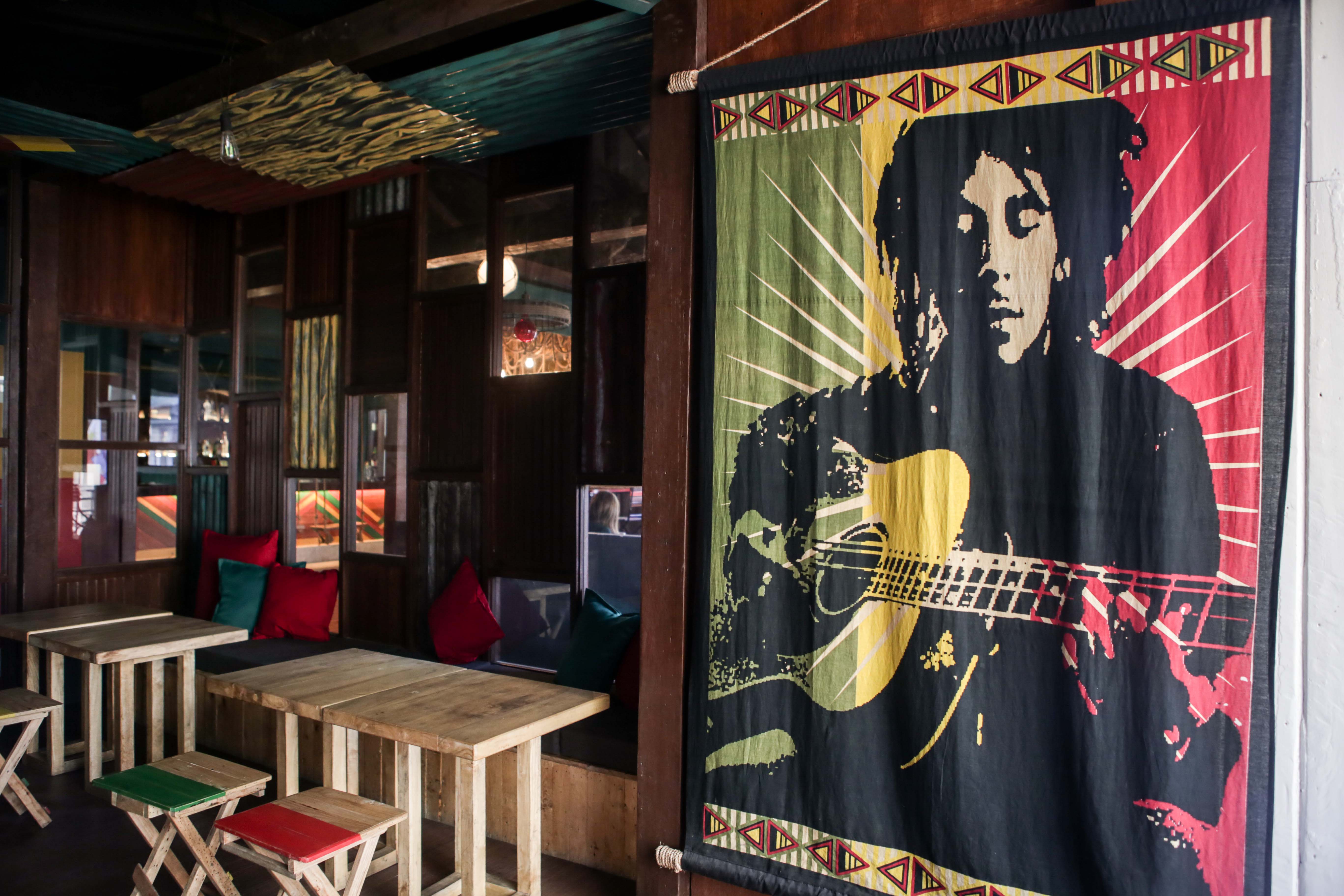 True to the vision, entering Pura Vida feels like emerging into a place miles away from Manila. The door leading up to the space is nondescript, compared to what lies beyond it. It opens up to a staircase, with its walls lined heavily with posters. The interiors, all following the iconic tri-color scheme, also reflects as much.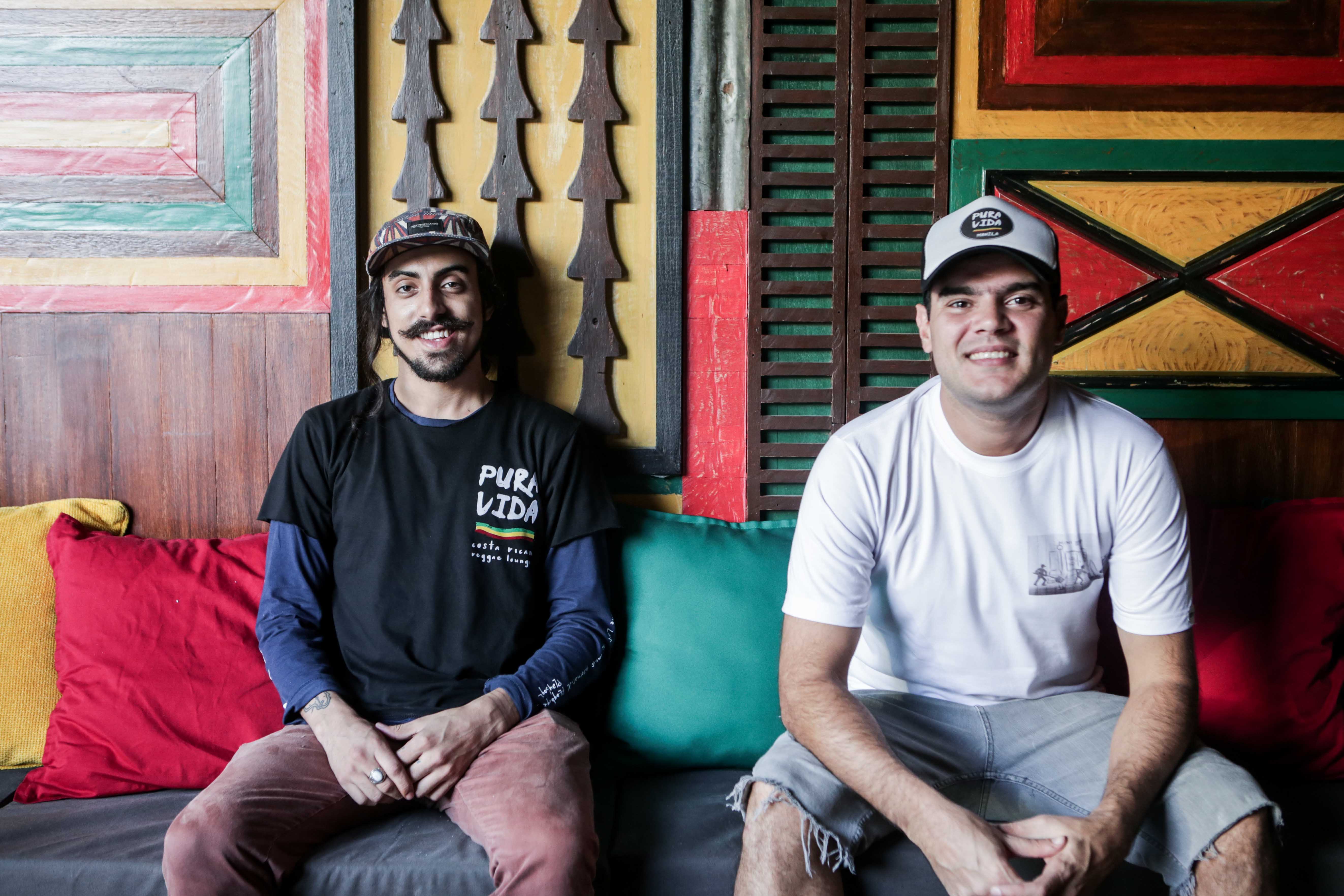 At the helm of the bar is Lucas Floyd, a friend of Renato's from Costa Rica. Being a mixologist, it seemed natural to have him oversee much of the goings-on in Pura Vida's bar. "When I was working in front of the beach in Costa Rica, we have a concept of a cocktail that is tropical-flavored," Lucas says. This experience reflects in their drinks menu. Each cocktail is served in pineapple-like glasses, and in bright colors true to its tropical taste.
On the topic of things they love, is a drink from their youth: "[One of the drinks we have is the] guaro sour, it's a classic drink for high schoolers. That's what we drank when we were young," Lucas shares. "Guaro is like liquor in Costa Rica, then we have grenadine, then lemon. Everyone would get wasted. It's good, it [tastes] like a gummy bear."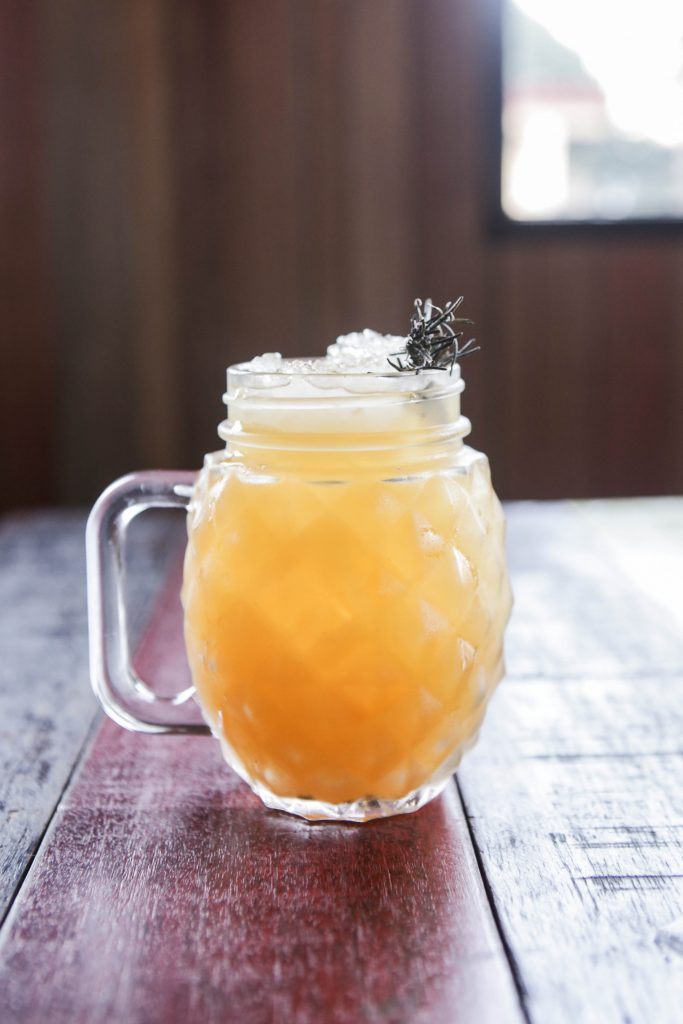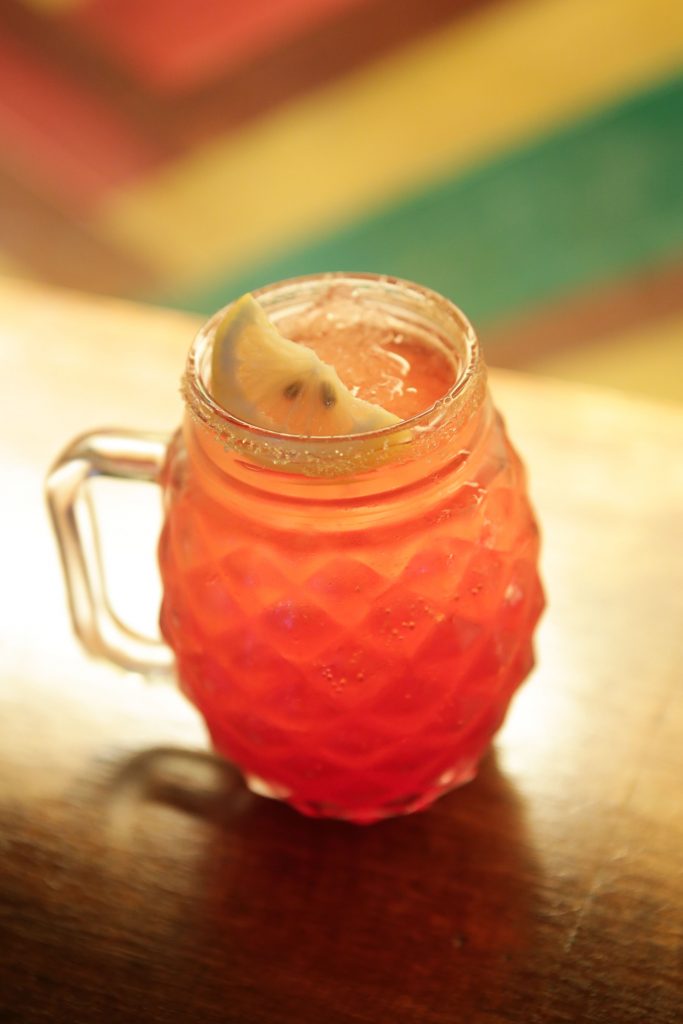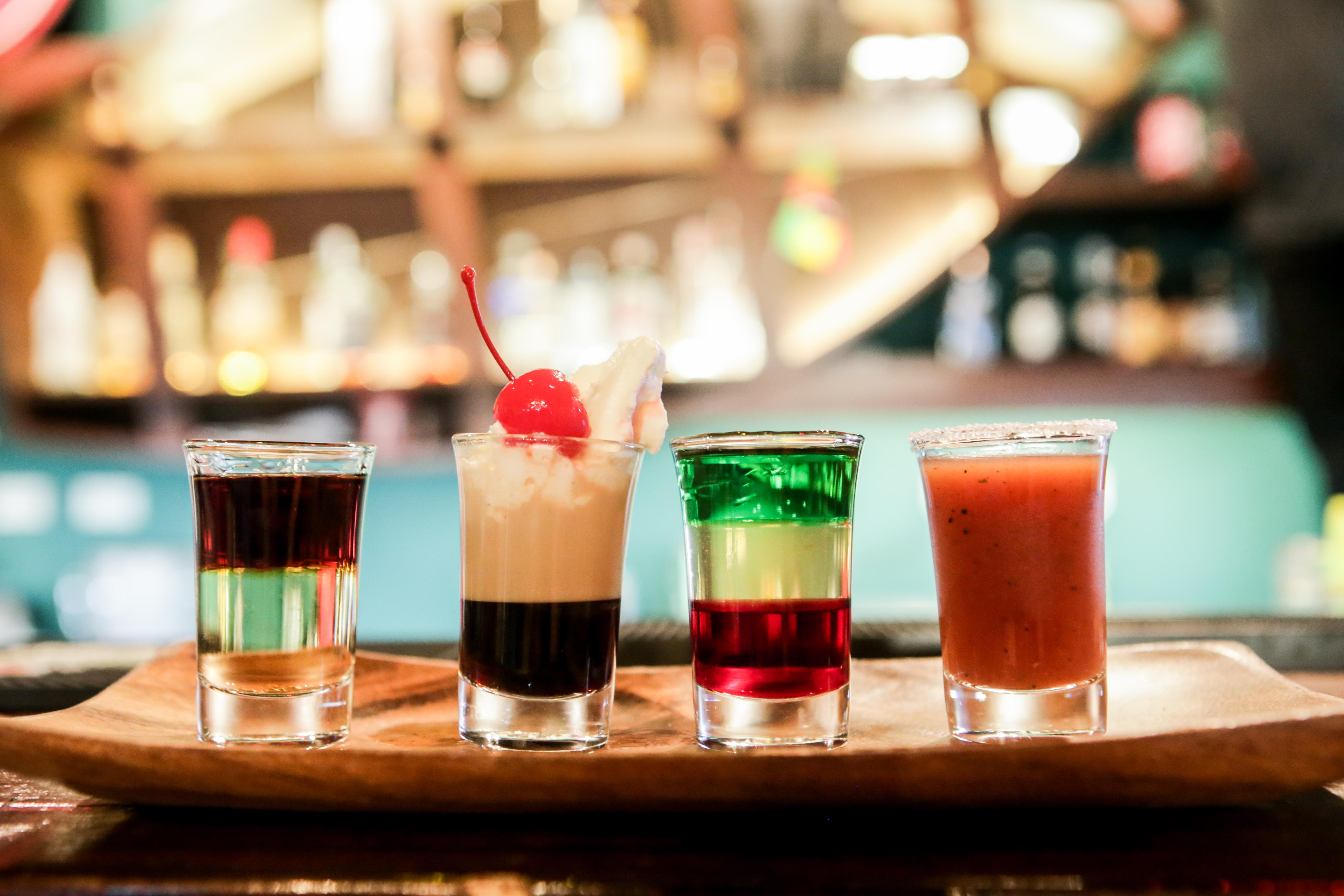 "Everything that is being served here is homemade, [from the] syrups, juice—everything," Lucas says.
Carrying with them an old campaign in Costa Rica that discourages the use of artificial ingredients, Renato and Lucas proudly share that everything they use, both in the kitchen and the bar are fresh and made from scratch. They also use local ingredients, saying that they only brought one thing from Costa Rica: "Salsa Lizano. It's a sauce we use in Costa Rica for everything. For cooking, even on top of everything. We also use it in one cocktail and in one shooter."
The Salsa Lizano has a mild sourness, mixed with a hint of spiciness. It gives a nice kick for a meal (and even a drink), it's no wonder they love the stuff.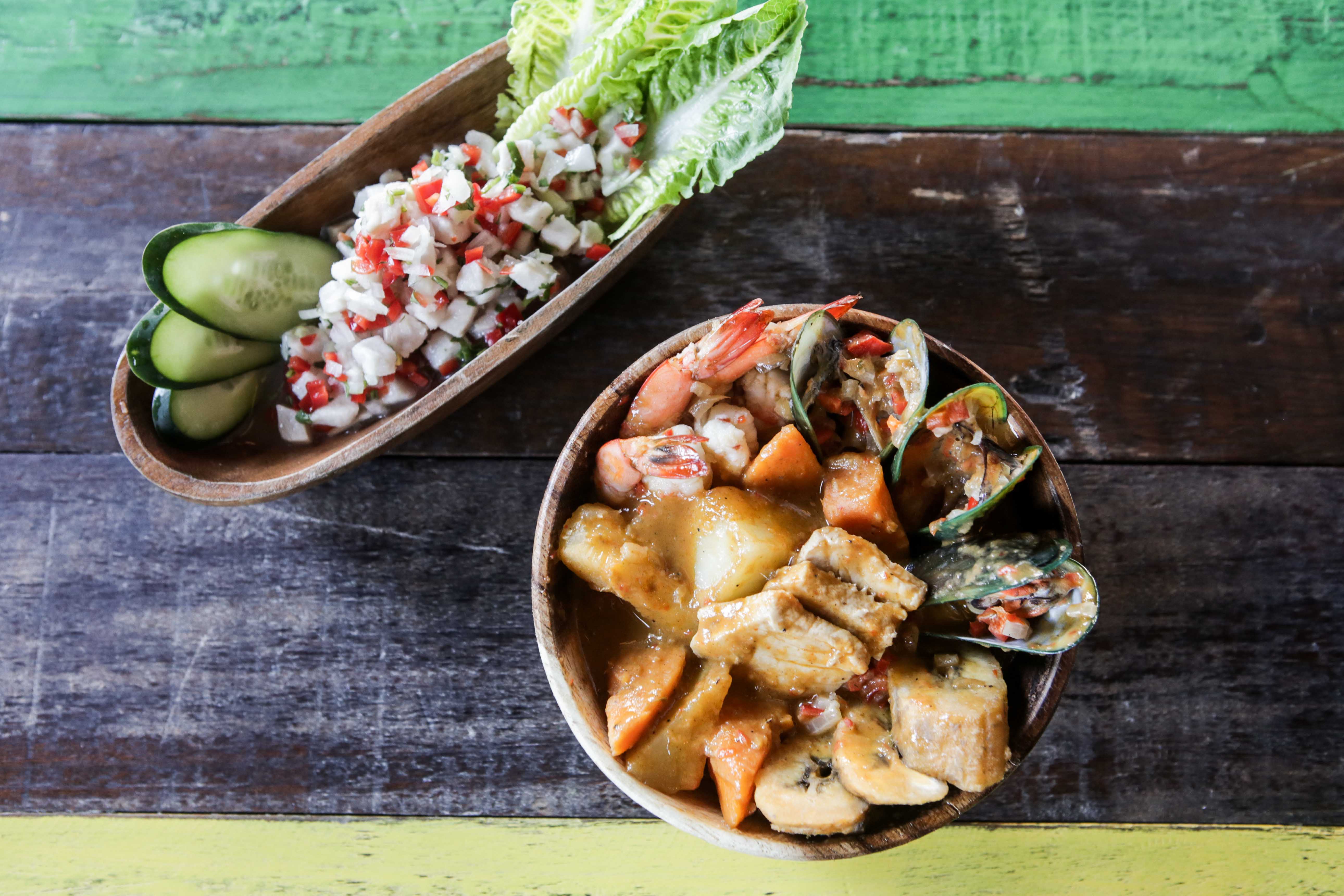 Pura Vida also boasts of an authentic Costa Rican menu, thanks to Renato's arsenal of home recipes. "It's classic, it's what people eat in their houses. What we serve here, you'll find in the houses of Costa Rica. All of the recipes are from my mom," he shares. "She cooked it, then I learned how to make it, then I put it on paper, and I gave it to all the staff."
To ease in to Costa Rican fare, it's best to try their ceviche, which uses Blue Marlin and is cooked with lemon. Similar to the Filipino kinilaw, it is best paired with a good beer.
For more filling fare, they have the Rondon: "It's Patois, the language you speak in the Caribbean side of Costa Rica, in Limon. Rondon means rundown," Renato explains. "So it's a rundown of seafood. It's a soup made of coconut, it has shrimp, mussels, blue marlin, and a lot of vegetables like potatoes, taro, and cassava."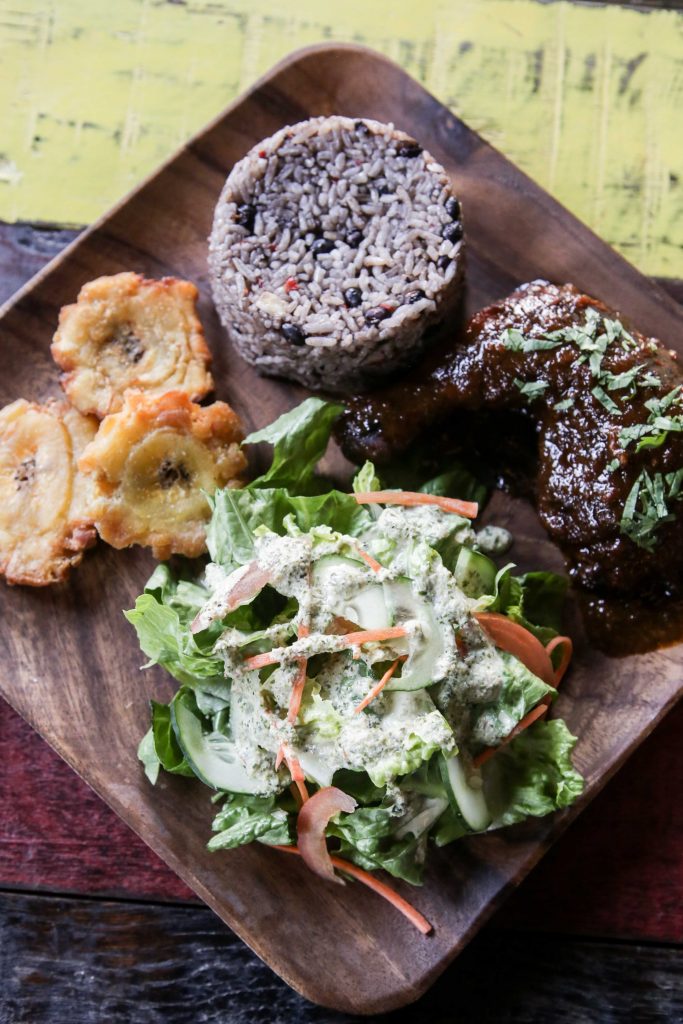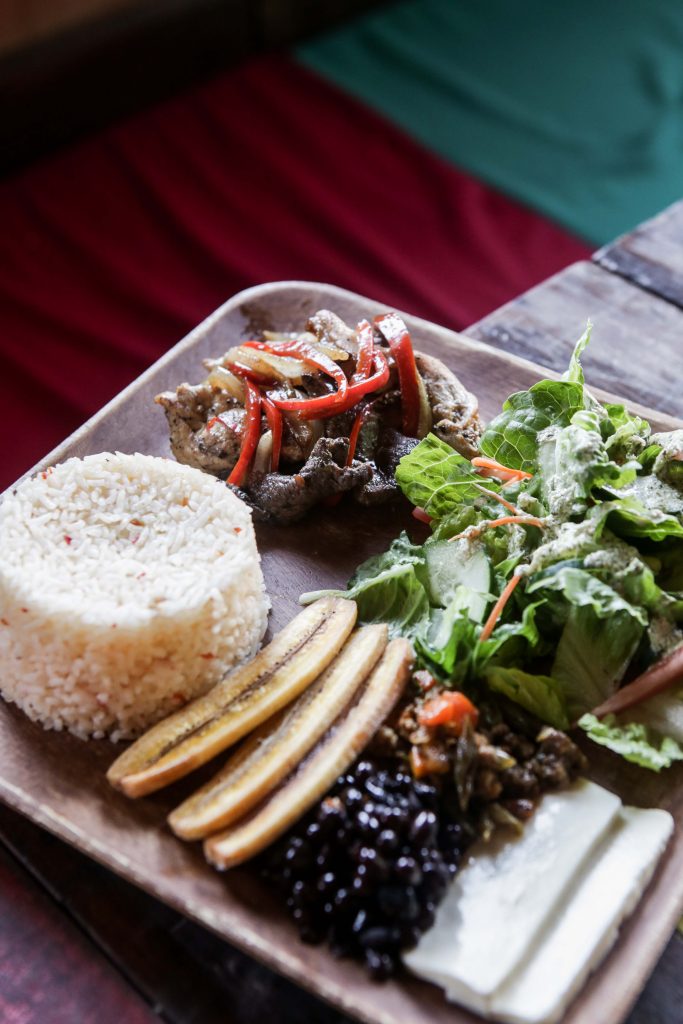 They also offer plates of full, filling meals, like the Casado and Caribbean Chicken. The Casado, taken from the word "casal" or married, is inspired by the classic Costa Rican lunch. "We call it like that because this is usually what the wife will serve to [her husband] once they get married," Renato says.
The Casado is a full plate of rice, beans, fajitas, white cheese, ground beef with green beans, plantain, and salad with cilantro dressing.
Meanwhile, the Caribbean Chicken plate has rice and beans, cooked together in coconut milk and spices, served with patacones—fried, squashed plantain—and the chicken, slathered in a special sauce made of habanero, onion, bell pepper, and coconut milk.
If you're not really feeling like having a full meal, you can still sit and stay to enjoy the drinks and music. On Wednesdays, Pura Vida hosts dance parties, called passa passa nights. While on Thursdays, live performances are held. DJs also play at the lounge on the weekends.
TAGS: caribbean Costa Rica nolisoliph Pura Vida reggae
WHY GO?
For a filling meal, go for the Casado—it has a good balance of flavors and elements, with the combination of rice, viand, salad, and sides. The Guaro Sour or the Chili Guaro on the other hand make for an interesting introduction to Costa Rican drinking culture.
MENU