Today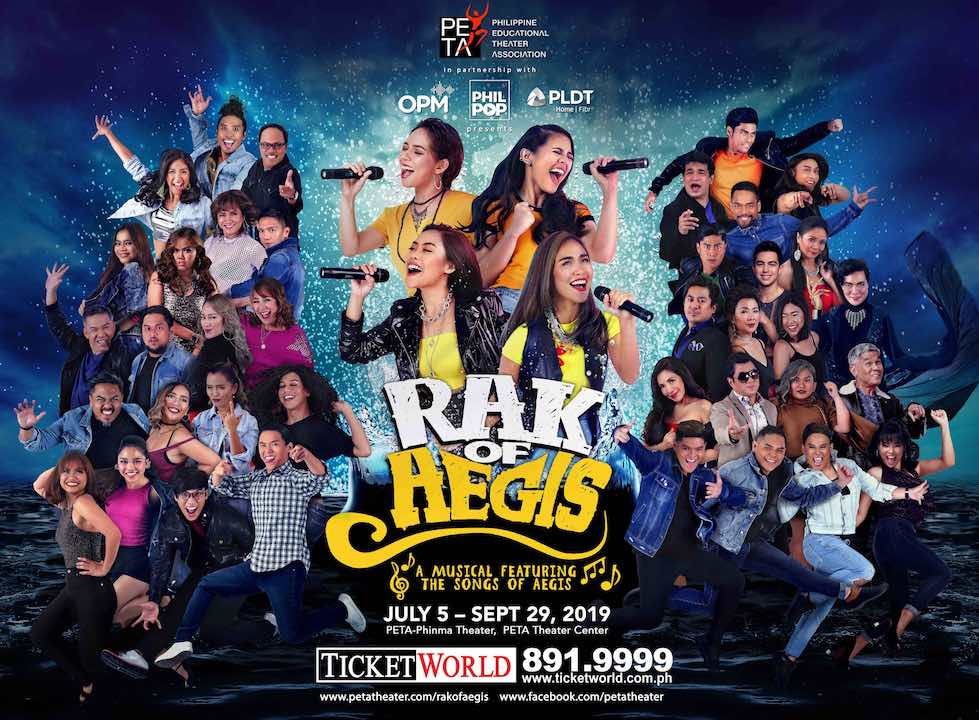 Rak of Aegis returns for its seventh season
Hit original Pilipino musical Rak of Aegis returns to the stage this July. Set in the fictional, flooded town of Brgy. Venezia, Rak is a story of resilience, love, and dreams, backed by the iconic songs of Aegis. The seventh season, which runs from Jul. 5 to Sep. 29, features several original and returning cast members such as Aicelle Santos, Kim Molina, Isay Alvarez-Seña, Sweet Plantado-Tiongson, Robert Seña, Renz Verano, Kakai Bautista, Myke Salomon, Jerald Napoles, Pepe Herrera, and Rody Vera. There will also be a new set of actors joining the cast for this run. Tickets are available at TicketWorld (ticketworld.com.ph) or through PETA (725-6244 or 0917-5391112).
PETA Theater Center
08:00 PM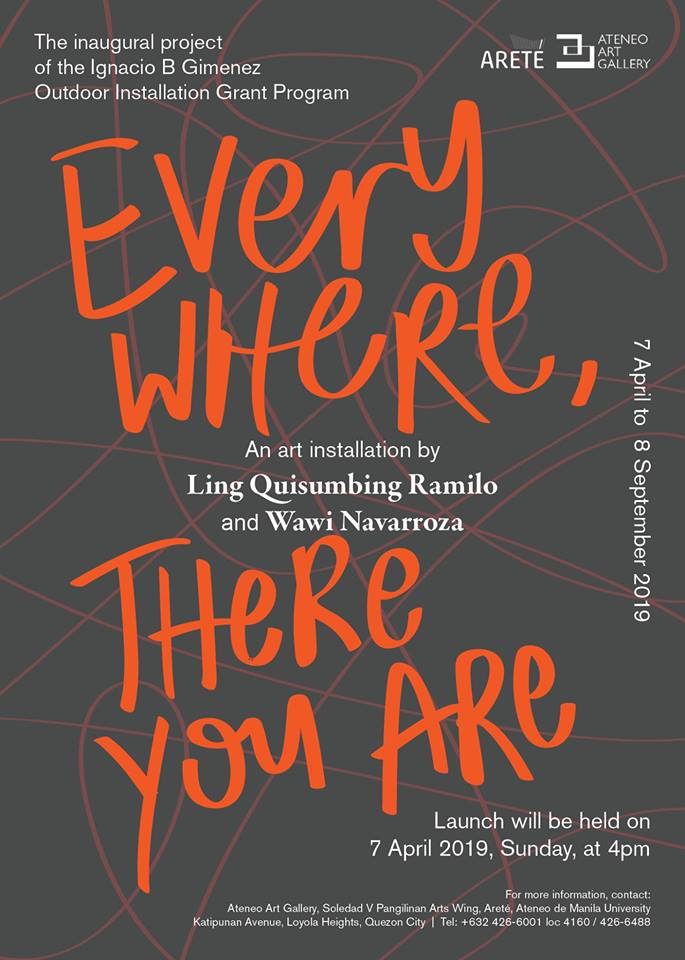 Ling Quisumbing Ramilo and Wawi Navarroza re-install "Everywhere, There You Are"
Ateneo de Manila University launches the Ignacio B. Gimenez Outdoor Installation Grant Program, a new program focused on outdoor installation projects in Areté. For its inaugural project, Ling Quisumbing Ramilo and Wawi Navarroza re-installs Everywhere, There You Are. It's an installation created in two editions of the Malasimbo Art and Music Festival in Mindoro. For Areteé, it's grander in scale, a quality which both artists have always been wanting to explore. For more information, email aag@ateneo.edu or call 426-6488.