Rob Frogoso is a master of world-building and shape-shifting. Call her our local Cindy Sherman. The photographer has done everything from an '80s songstress to a disco diva, misunderstood beauty queen to a pink-bobbed purple-face alien, and a Christmas tree-topped goddess. Well, all but one thing: Be a featured artist at Art Fair Philippines (AFP) (not that he needs more exposure. His recent work is a cover for Scout magazine with a musician Jason Dhakal holding a cock.)
This year, it finally happened. His photograph of a voluptuous sponge with bubble hair is one of the attractions at Tarzeer Picture's booth. After years as a spectator, Rob is finally there to be viewed. Funny, he thinks. It's as if the people behind AFP got tired of him just parading around all these years with a camera in tow enough to let him be part of it finally, he suspects.
We caught up with Rob, who was still awe-struck by this momentous event to talk about his new-found (Instagram Stories) fame, in between reposting every mention he gets on the app (encouraged).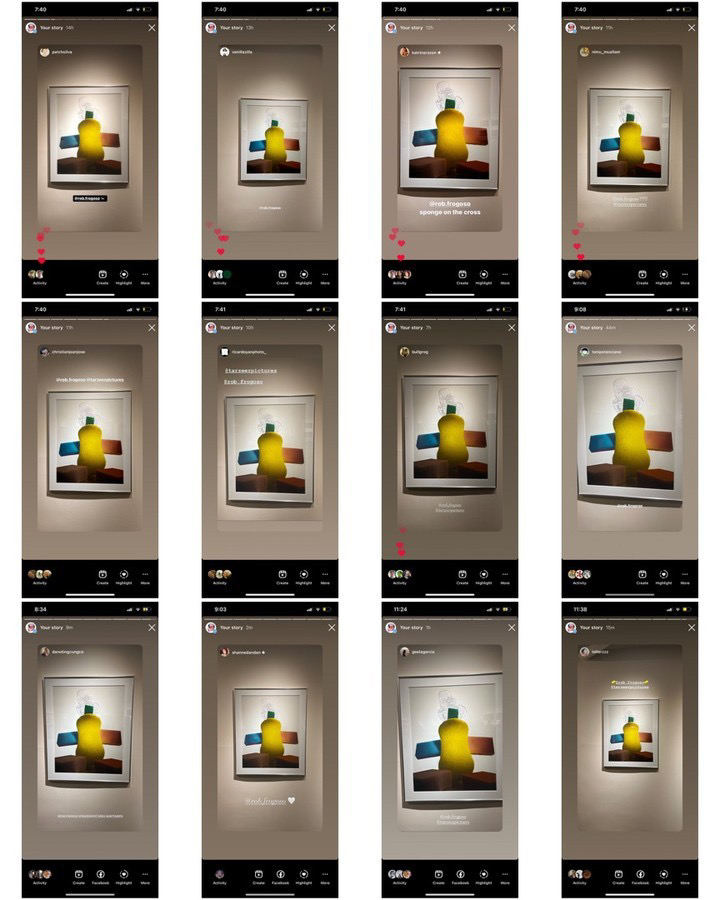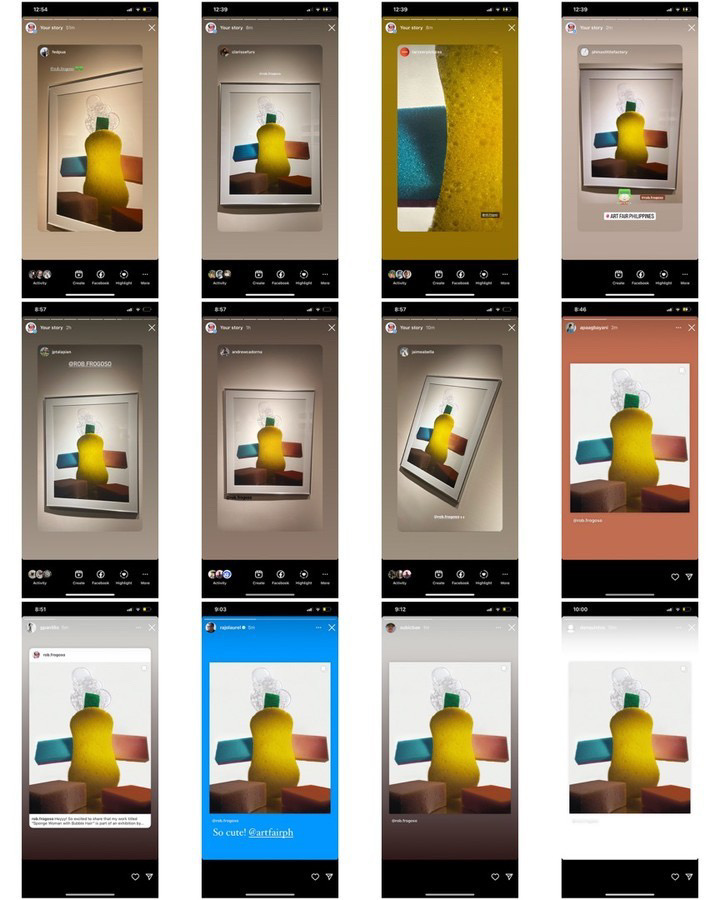 Did you get lost in AFP, too?
I'm lost in life so I don't have a good sense of direction at all
Were you there nung nawalan ng ilaw sa 6F?
Yes, akala ko closed na so umuwi na lang ako
So you've been going to AFP a lot huh? Can you tell us your favorite moments in the last couple of years?
In 2018, I went with the worst diarrhea ever. This year my diarrhea manifested in the form of a person I hate, coming up to me and saying hi. Other than that, I really loved 2023 because it had the best lineup of photographers.
By some wicked magic or perseverance, whatever you call it, you're actually in it this year. Your work is part of a gallery's showcase. What did you tell the Tarzeer boys enough to convince them to include you at their booth this year?
Gio [Panlilio] asked me when I could start slaying for them. So I told him tonight and for the menu I'm serving them fish.
How should one take a picture of your work inside Tarzeer's booth?
Okay, first grab your ticket at the reception then go to the 5th floor and look for booth 16. Once you've arrived, whip out your phone and open your camera then start taking pictures. Ideally, you'd want to post this in your IG story.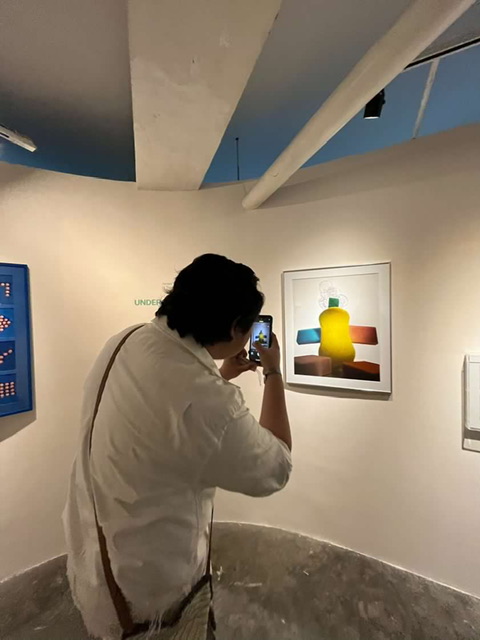 Tell us your ideal Rob Frogoso buyer.
Gays who post shirtless pics on their Instagram Stories along with extensive film reviews on their close friends' list.
And where should they display it?
Sa puso nila so they always have a piece of me in them.
What should they buy to pair with their Rob Frogoso?
It really depends on the work. Some works go with white wine. Some works go with red. For this particular work, olive oil goes best with it.
What illegal stuff are they making money out of enough to buy a Rob Frogoso?
Stealing their friend's clothes and selling them on Carousell as their own.
Which artist did you want to switch places with this year?
I was really enamored by Dianne Rosario and Jed Bacason's work. I realized I found another artist I could rip off.
If you had a million pesos, which piece would you buy?
Taray? Is this a hypothetical question or magpapashopping talaga kayo? Pabili naman ng Gary Ross Pastrana.
What or who is the best snack this year?
'Yong mga afam na dumadaan doon atsaka 'yong sculptures ni Rosario Bitanga.
What's the best way to enjoy AFP?
Ikot-ikot lang, ikot-ikot.
What does AFP need more of?
Kuryente.
Which places should people avoid at all cost at AFP?
The places with no air conditioning in it.