May 6, 2017
Gaita Fores just taught me how to arrange flowers
And now I am an expert. Jk. I can barely arrange my schedule, much less a full floral arrangement.
The key to living my best life is weekly floral arrangements.
In this life, I am a lady of leisure whose professional occupation is lunching.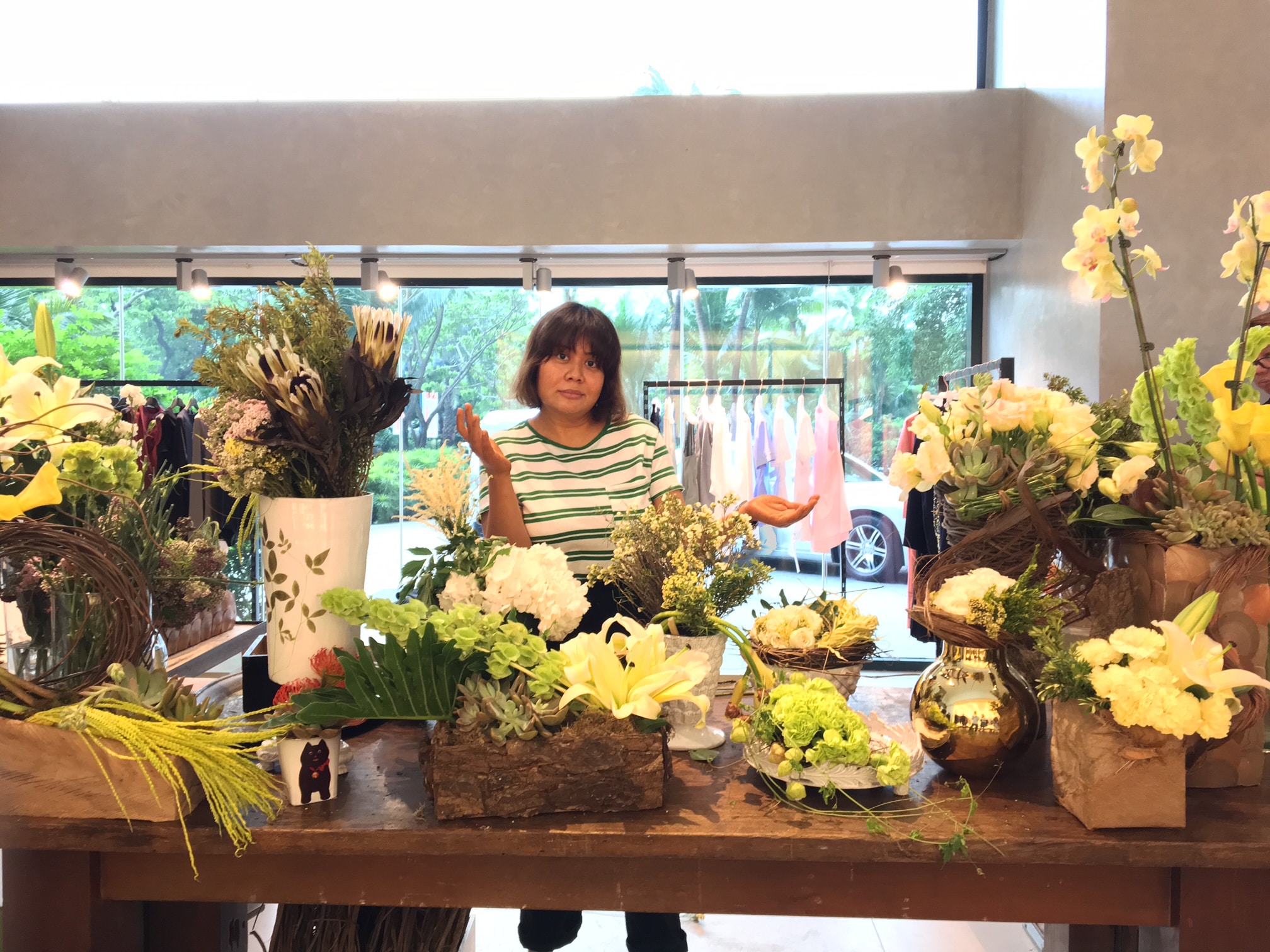 So, when Gaita Fores invited me for a personal master class in floral arrangements, I thought:
THIS. IS. IT.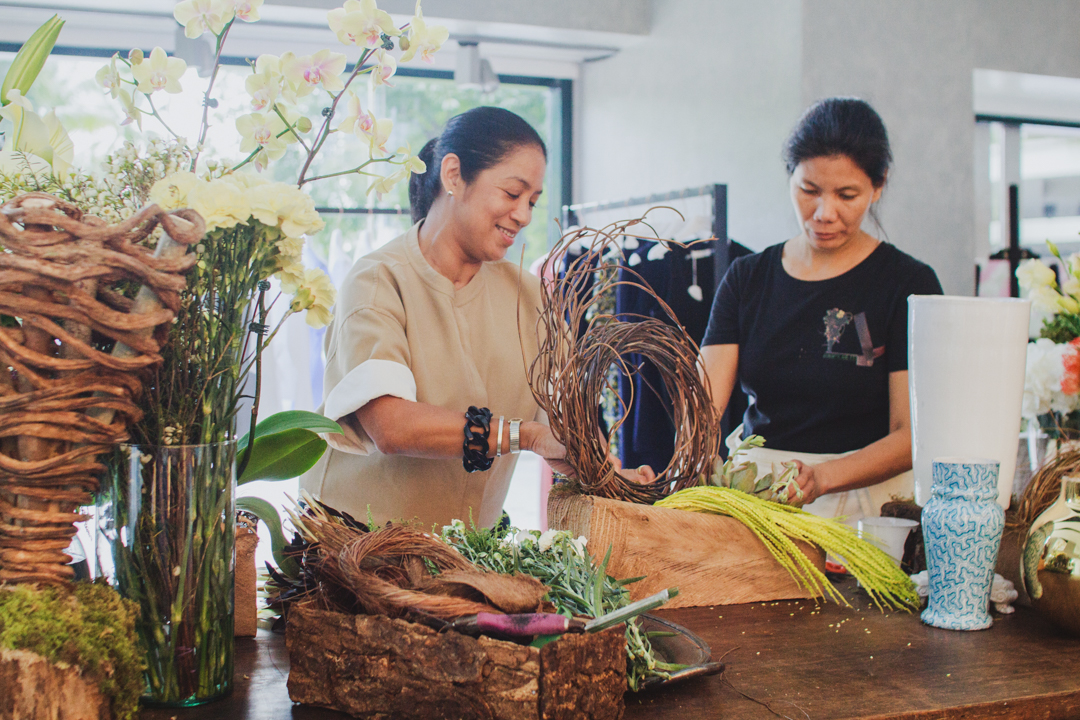 Of course, Gaita didn't really personally invite me. The class was an intimate affair to highlight Fiori di Marghi's Mother's Day partnership with Univers. (Fiori di Marghi, Gaita's flower company, will be hosting a pop-up at Univers until May 14.)
Gaita, a proponent of the "less is more" philosophy, fashioned untraditional arrangements, utilizing lisianthus, cabbage flower, and eucalyptus like the piece below.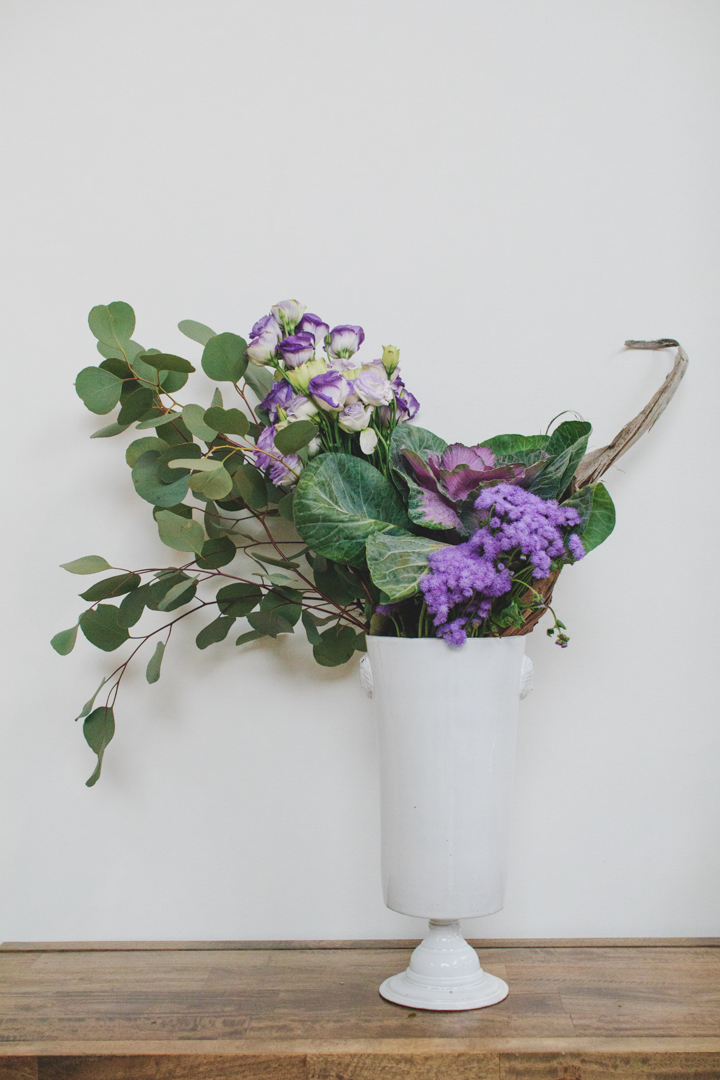 Her arrangements are often comprised of discards from nature, like the skins from the trunk of a coconut tree.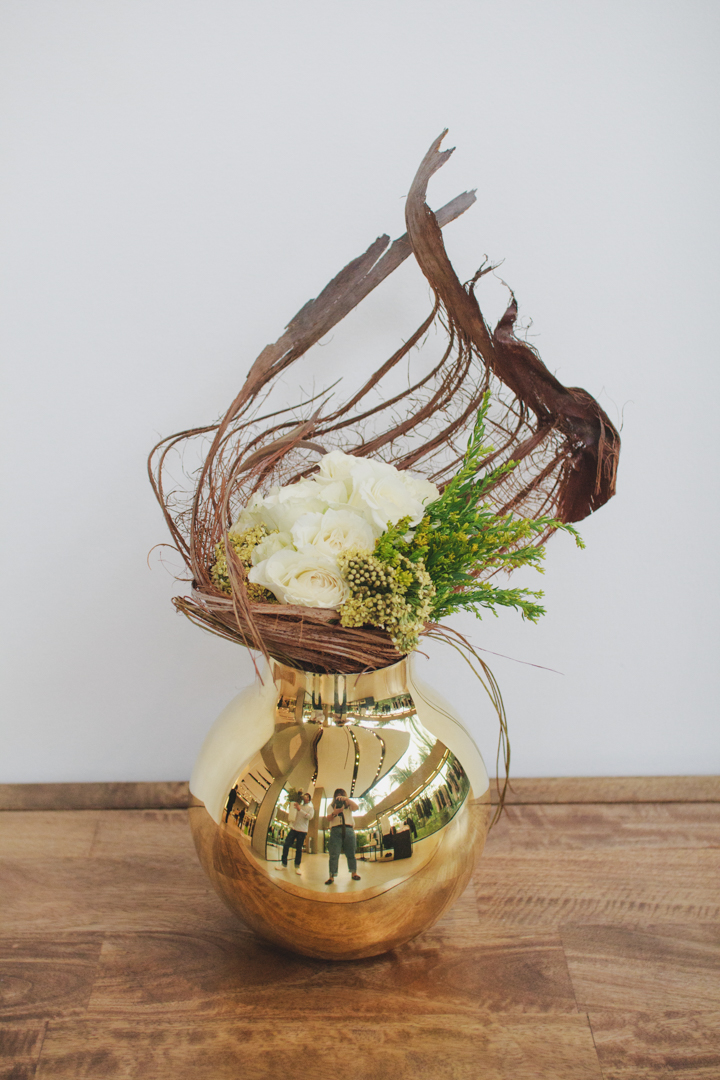 Some arrangements are easy—and simple enough—to accomplish. In fact, the simplest arrangement in the blue vase called out to my inner rustic.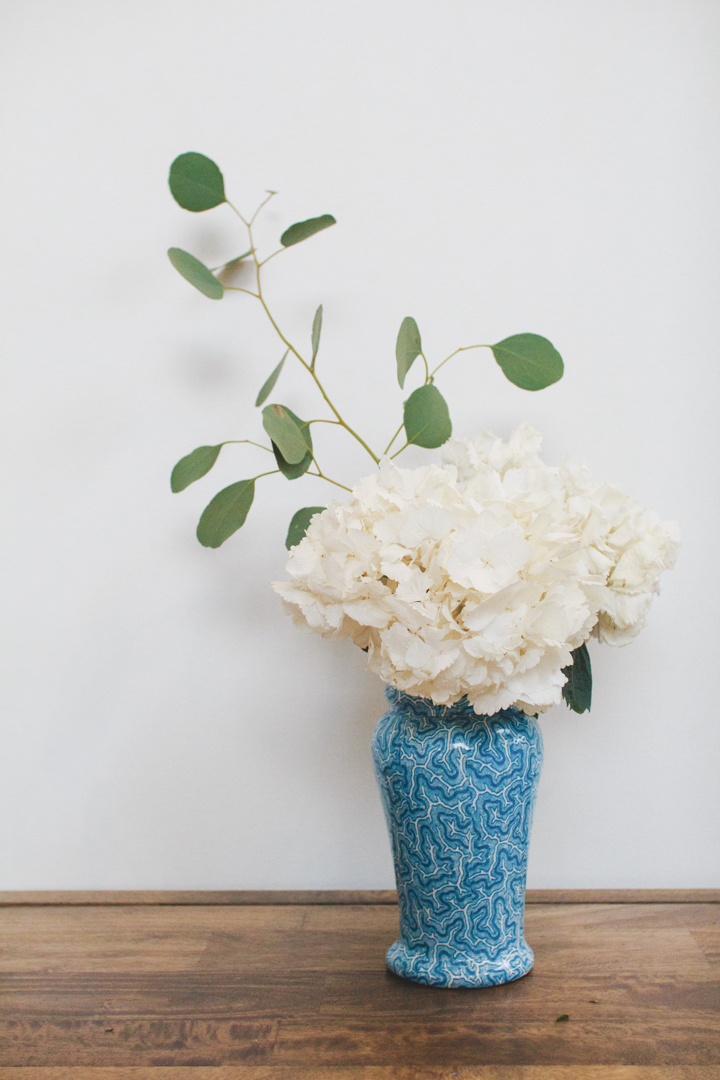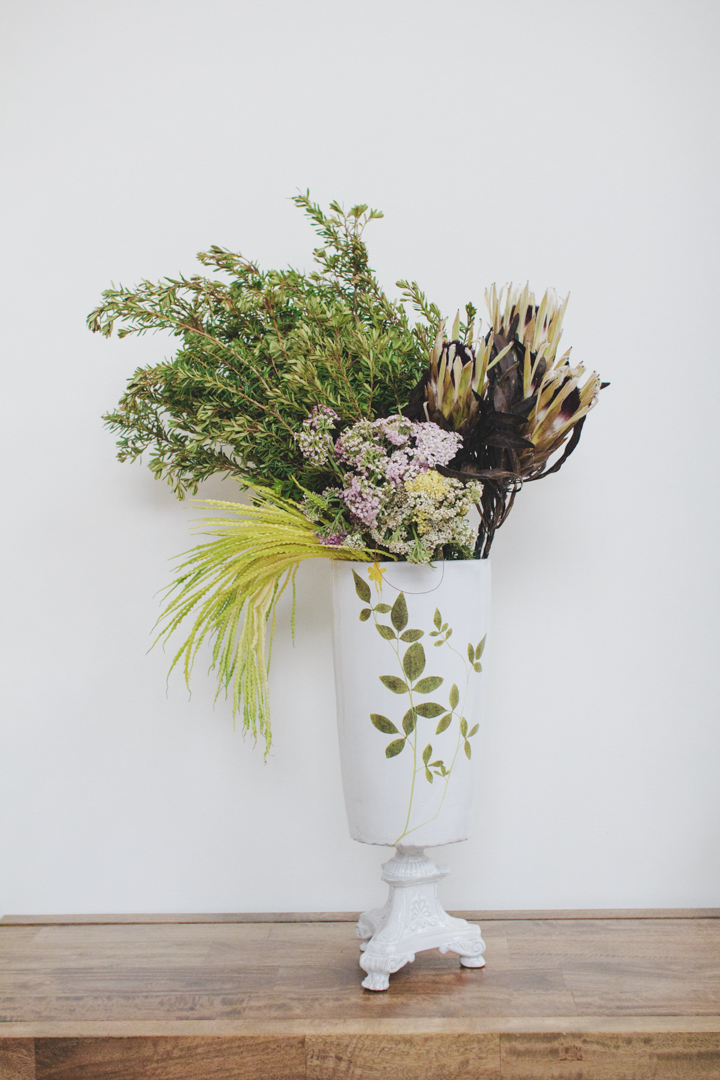 By the end of the class, I felt comfortable enough to call myself a florist. (After all, Gaita, who attended one class in New York, also considers herself self-taught.)
Soon my calling card (and LinkedIn profile, natch) will get an update. Instead of Publisher, it will read—in bold font—floral artist/lady of leisure.
TAGS: blog fiori di marghi floral arrangement flowers margarita fores nolisoliph univers