Hikers get ready, Mt. Apo to open for the public again
Just make sure you follow the camping management rules this time
May 30, 2017
Being the highest mountain of the Philippines, Mt. Apo has been the dream and the goal of the growing backpacking and hiking community in the country. However, this goal became an impossibility since April of 2016.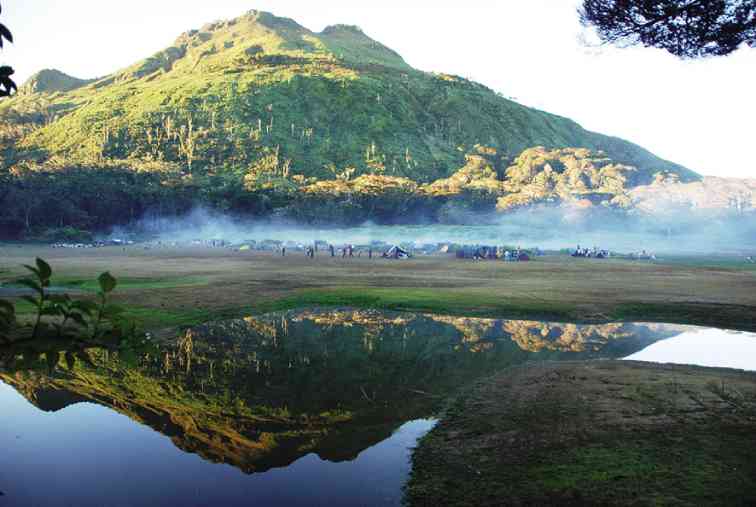 Photo from Inquirer.net/ William Magbanua
After a fire that destroyed a good portion of the mountain's forest, the Department of Environment and Natural Resources' Protected Areas Management Board (PAMB) decided to close the mountain for trekking for five years. The cause of the forest fire remains unknown but it is believed to be the fault of a careless trekker.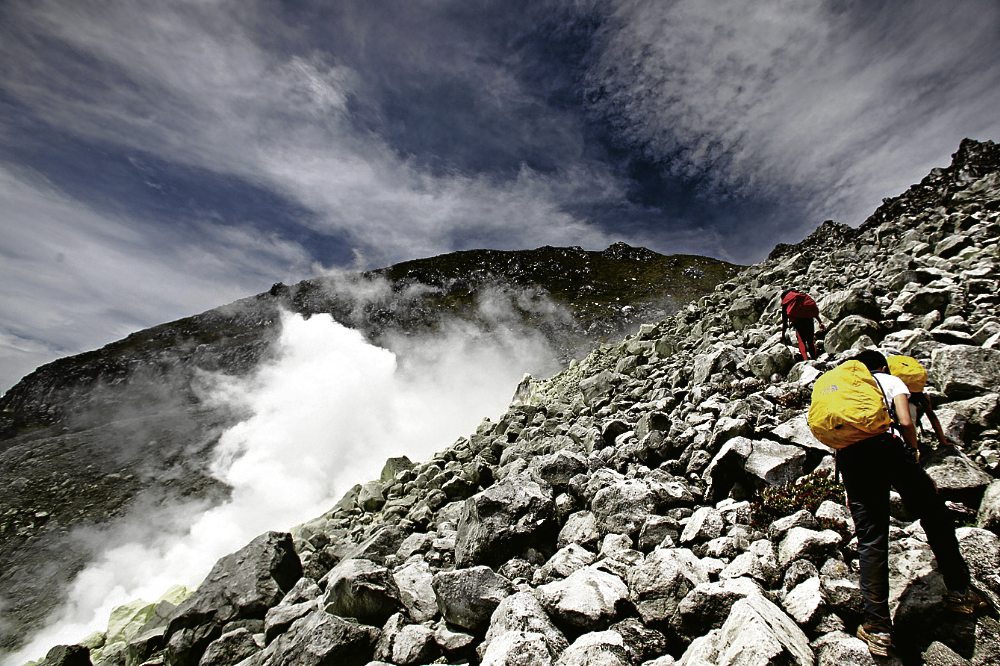 Photo from Inquirer.net/ Jun Veloira
Flash forward to March 23. Following numerous requests of the surrounding local government units in the area, PAMB has decided to reopen the mountain for trekking. The board passed Resolution 01, series of 2017, which lifts the prohibition to climb the mountain.
The reasons for reopening cited by PAMB are as follows:
● This is the only way to protect and preserve what was left of Mount Apo
● To promote eco-tourism, culture, and the traditional arts
● To provide direct and indirect livelihood to the communities and the local
government.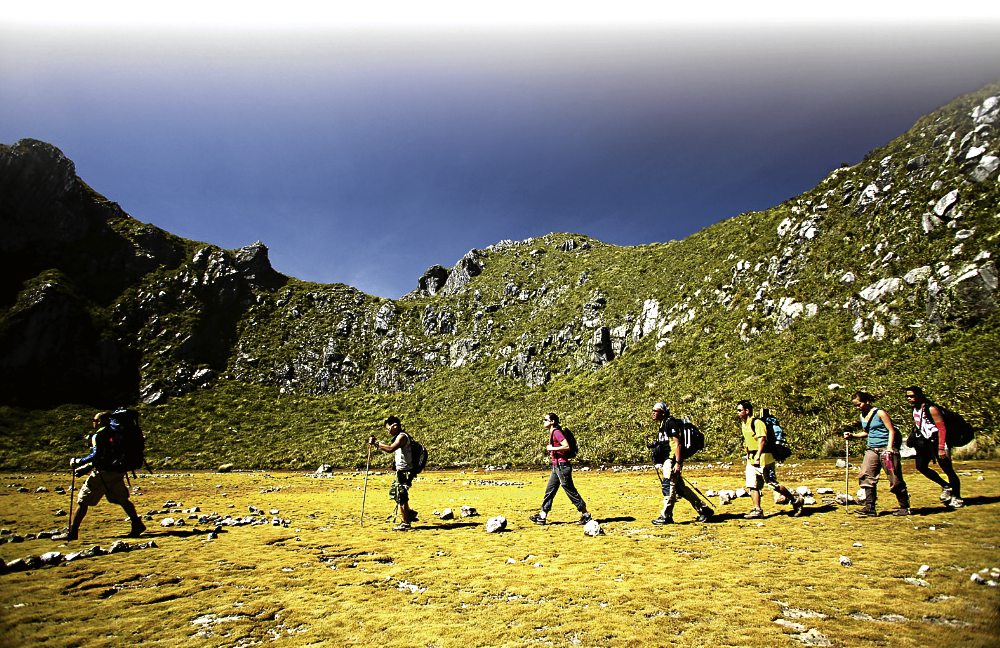 Photo from Inquirer.net/ Jun Veloira
Hold on your horses though, hiking enthusiasts. This blessing comes with certain rules. Joey Recimilla, Kidapawan City Tourism Officer and PAMB chair, emphasizes that the Camping Management Rules will be strictly implemented.
The conditions for climbing are:
● All porters undergo training on environmental protection and preservation
● Maps and trails, as provided by the PAMB, must be followed
● Climbers must undergo camp management before they are allowed entry
● Host Villages must be informed every time climbers start the climb
● The trekkers, MUST only visit the peak and capture photos and leave before night time
"If you did not comply, you cannot open your trail," Recimilla stressed.
The DENR will be placing permanent monitoring team in Mt. Apo to make sure that these rules are implemented and followed.
The DENR-PAMB is also opening the terrain for more economic opportunities in the area and more possibilities for eco-tourism.
All of that having been said, here are the fees for Mt. Apo to save up for in case you're already planning your next trekking trip.
● Permit fee: P2,000 and P2,500 for standard and peak season, respectively. A refresher course is included as part of the fee. The new rate is 50% higher than the previous fee that ranged from P1,000 to P1,500.
● On top of the permit fees, the hikers will pay an additional exit fee of P1,000 to P1,500. Mount Apo has various entry points, including Davao City, Sta Cruz, Digos City, Kidapawan City, Makilala, and Magpet.
"It is better to open it because trekking activities are not destructive. In fact, it is ecotourism," Recimilla states.
Here's to the public hopefully proving him right.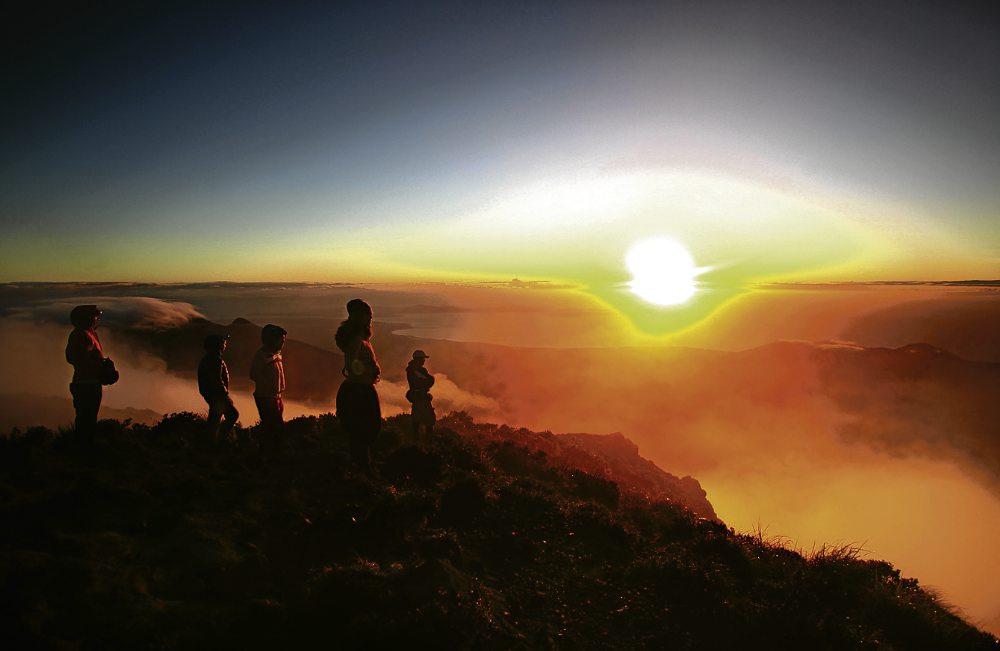 Photo from Inquirer.net/ Jun Veloira 
TAGS: DENR hiking mountain climbing Mt. Apo trekking