Here's how to do it right in a possible hotel fire
Did you hear about the smoke in Okada?
Jun 19, 2017
This morning, smoke was reported from the upper floors of Okada Manila. At around 10:30 am to 11:30 am, guests and employees were evacuated from rooms and offices, and escorted to the lobby. Here is the official statement given by one of their PR managers, Mark Gutierrez: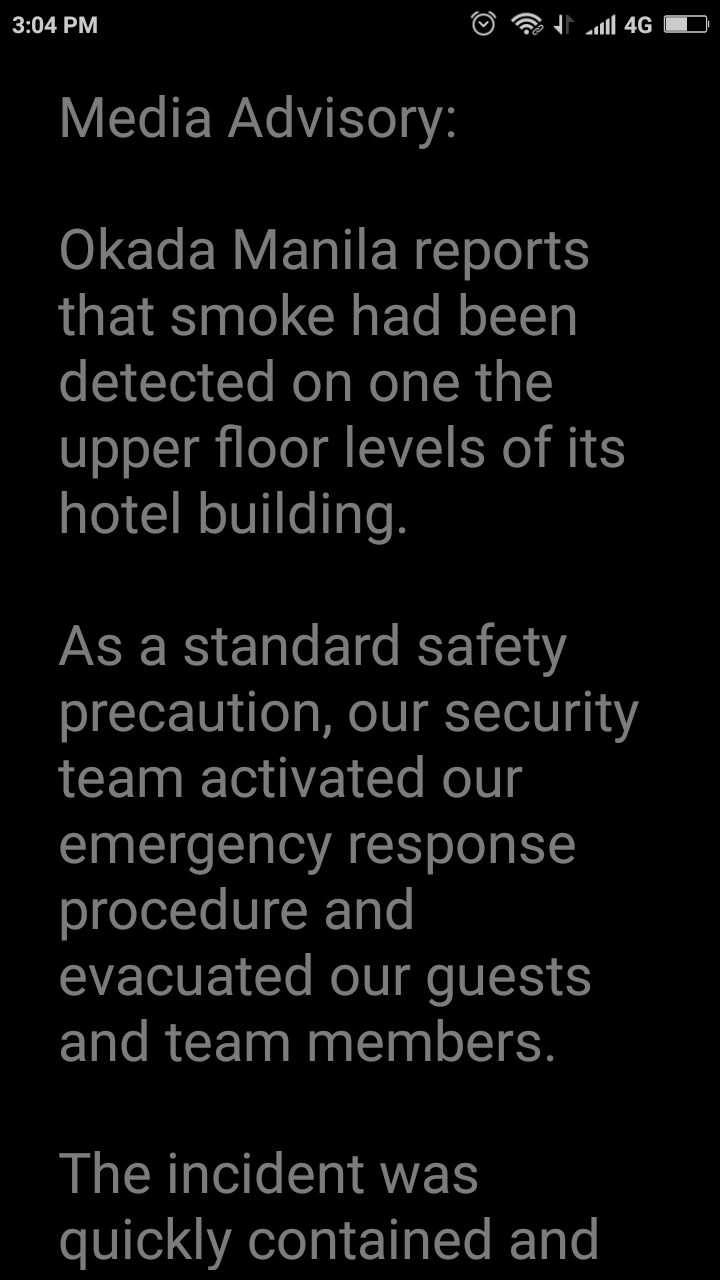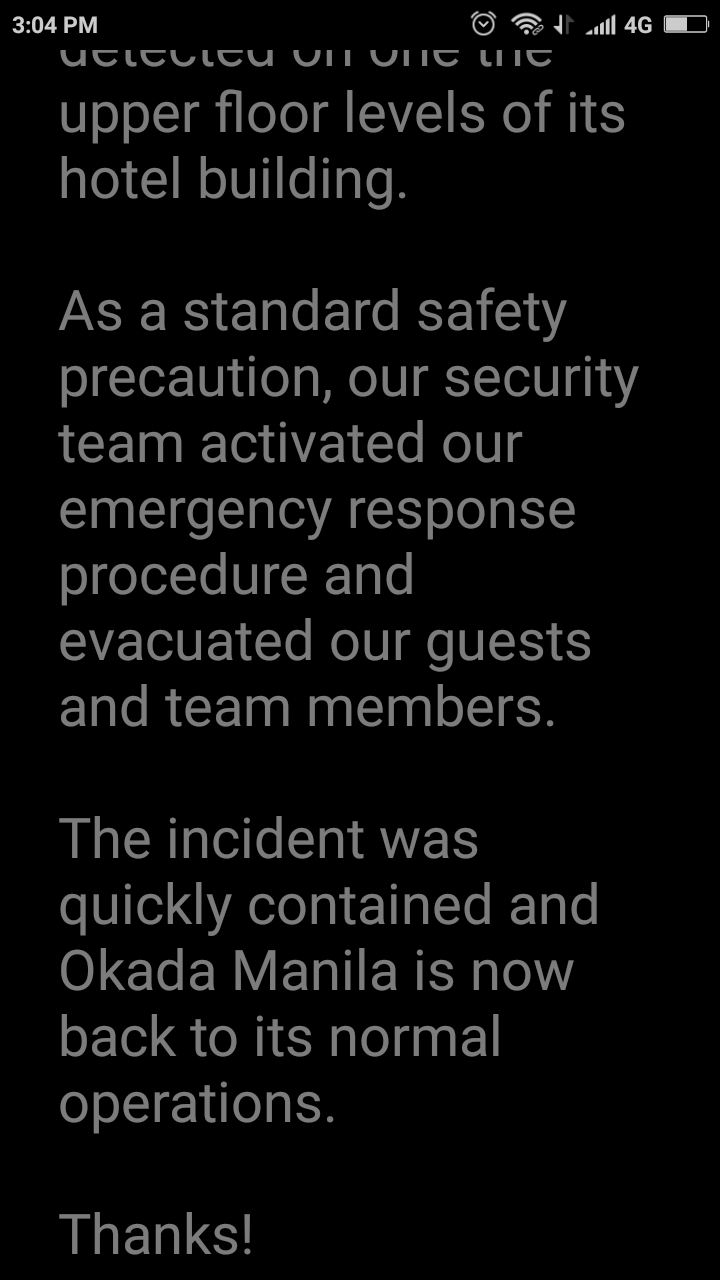 According to reports from the employees who were present at that time, the smoke was a result of faulty electrical wiring in one of the guest rooms. The Okada management was quick to respond with the following procedures:
Firefighters were quick to arrive on the scene
While the fire trucks did alarm a number of guests arriving at the hotel grounds, the security personnel kept the lot calm.
Arriving guests were barred from entering
Security personnel also stopped guests from entering the premises and escorted them to shaded areas where they could wait until the confusion was over.
Hotel staff were dispersed to each floor to evacuate each room calmly
A number of employees were sent to each floor to knock on every guest room informing them to evacuate their rooms, then escorted to the lobby.
Evacuated guests were offered free food and drinks at the lobby lounge
A nice touch in the hospitality industry is when they offer complimentary anything to make up for whatever they lacked in the first place. As an apology for the confusion and hassle, the Okada management offered free snacks and beverages to the guests at the lobby lounge who were waiting to be escorted back to their rooms.
Keeping calm in the face of distress
Avoiding any restlessness starts with the management's attitude. Any sign of unsettlement can cause panic and confusion among the hotel visitors. Keeping a calm demeanor is necessary for taking control of any situation.
Read more:
We don't need an emotional tourism ad to get people to visit our country
Here's what you need to get ready for the rainy season
Why millennials matter in the business landscape, according to Booky founder Ben Wintle
TAGS: nolisoli.ph okada manila what to do in a hotel fire