Hang loose and relax with a healthy bowl of poké at Ahi Hawaii
This Maginhawa spot's beachside vibe will take you to a gastronomic summer vacation
info
Ahi Hawaii

Hawaiian

Monday to Friday, 4 p.m. to 10 p.m. Saturday & Sunday, 11 a.m. to 10 p.m.

0999-8812239 or 791-8600

₱

400 for two people
A tiny establishment painted in light blue and white along Maginhawa Street looks like something plucked from an alley in a surfing destination. A pink signage carrying its name against a vast sky of cotton candy-colored clouds invites passersby to recall their recent summer escapade. To complete the look, a surfboard welcomes diners, as if asking to be used even on the inundated streets of the metro. With wooden tables, an array of old vinyl records, and clean white walls inside, Ahi Hawaii embraces the charm and look of its namesake.
Ahi was born out of spontaneity. Originally intended as a commissary for another food venture, the space used to be a portion of part-owner Ryan Villena's house. Upon entering, diners get the message from the acoustic music playing that this is a place where they can de-stress. "We'd like to impart the 'hanging loose' Hawaiian philosophy," remarks Villena of their goal. In fact, Ahi holds movie screenings every Tuesday, deemed as the longest day of the week by co-owner Anjo Silvoza.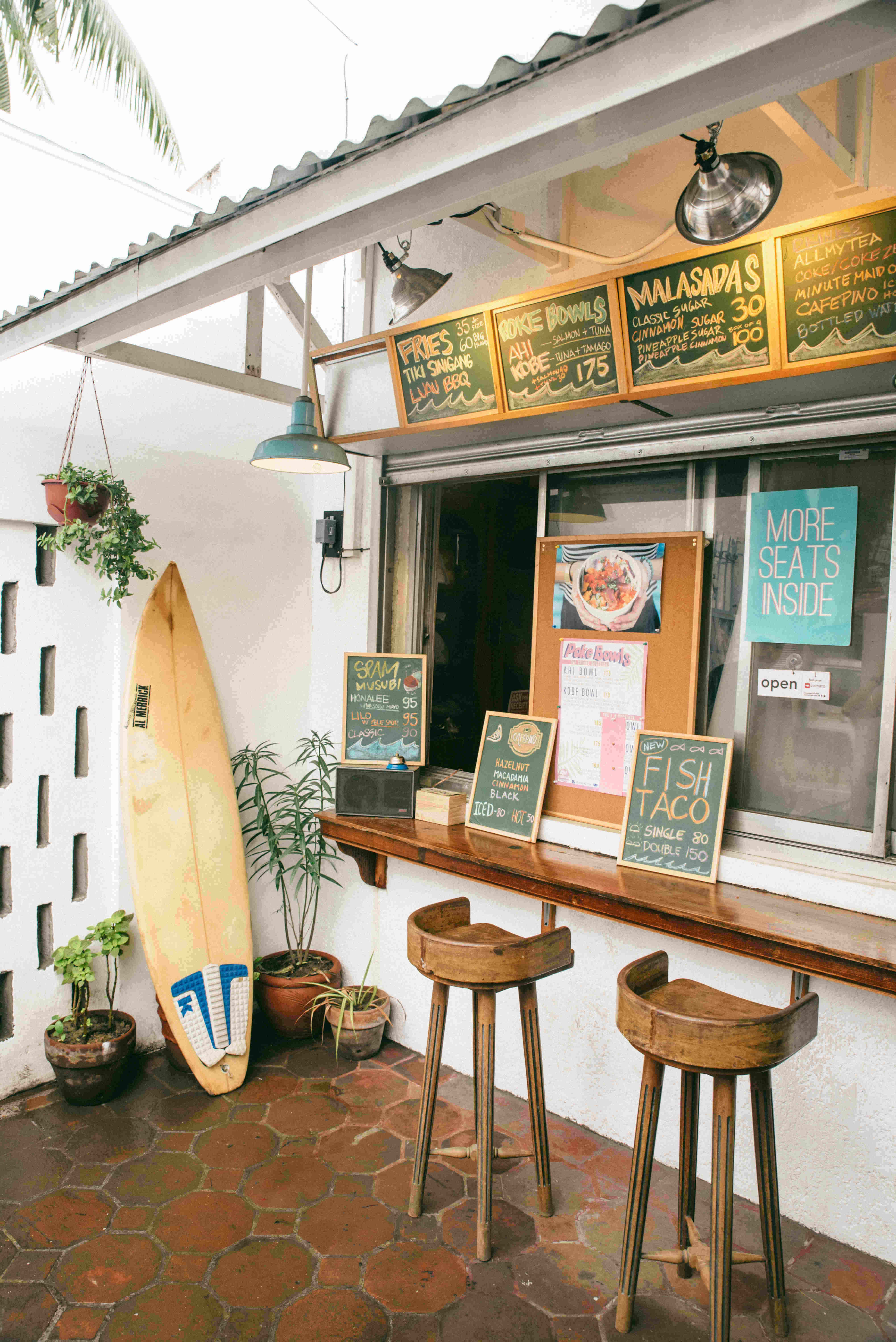 Poké bowls, the main attraction in Ahi, are Hawaiian fish salads, and Silvoza ensures the freshness of their ingredients, "We get [our seafood] from the same suppliers as all the premiere Japanese restaurants." The signature Ahi Bowl is a combination of tuna and salmon sashimi mixed with melon, mango, and other vegetables, topped with nori and breadcrumbs, resting on a bowl of rice.
Staying true to their "hang loose" goal, Ahi also sates cravings for cozier grub. Their Fish Tacos promise diners a fun ride. Every bite of the savory tuna and salmon with deep fried kangkong in between crispy corn shells is a flurry of textures and flavors. For milder comfort food, the neat layer of spam and rice secured by a strip of nori does the trick.
Diners can end their meals on a sweet note with malasadas or Hawaiian doughnuts, crispy on the outside and chewy inside. At first glance, one would expect the filling to ooze out of them with every bite, but the malasadas simply expose the flavors already incorporated in the dough.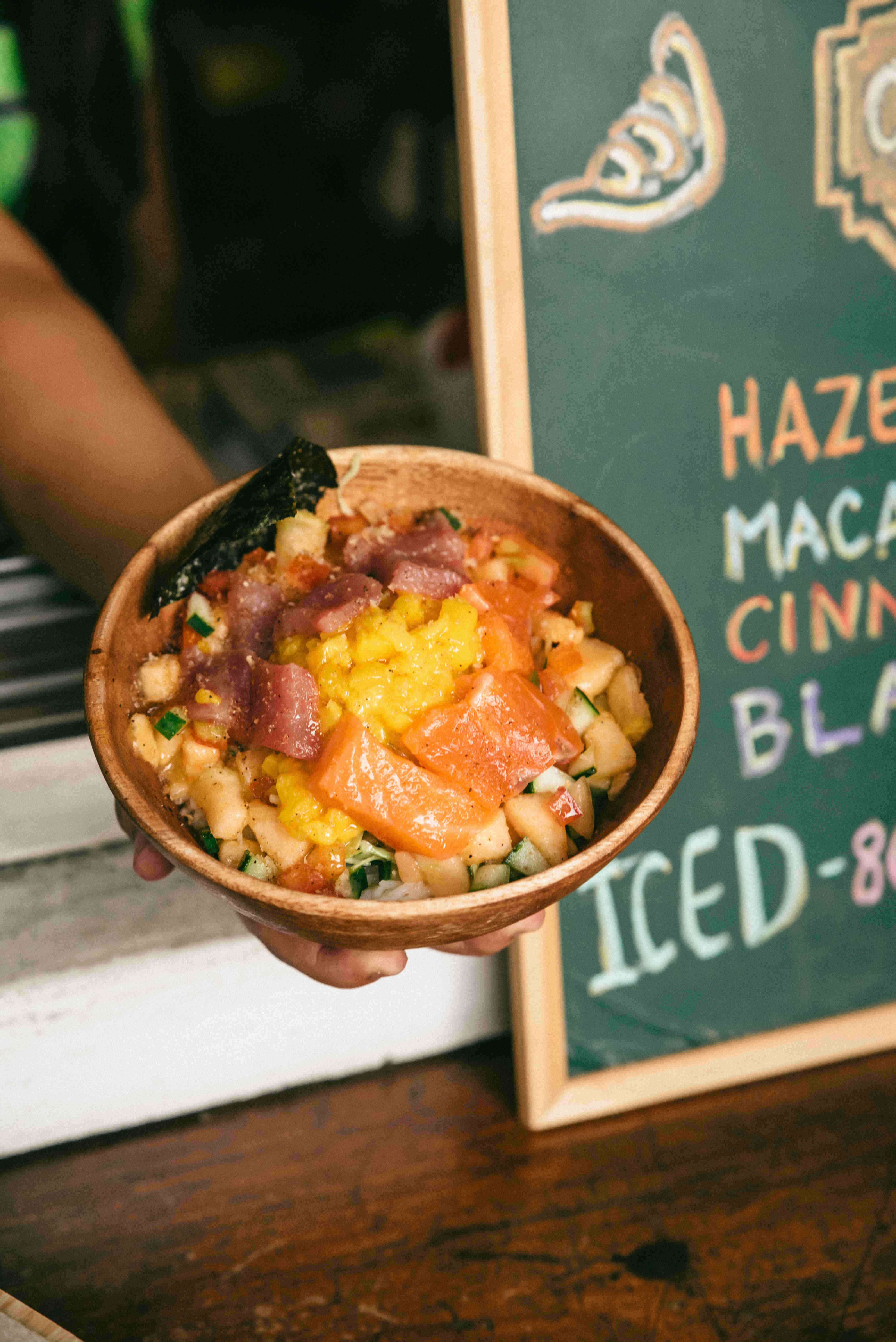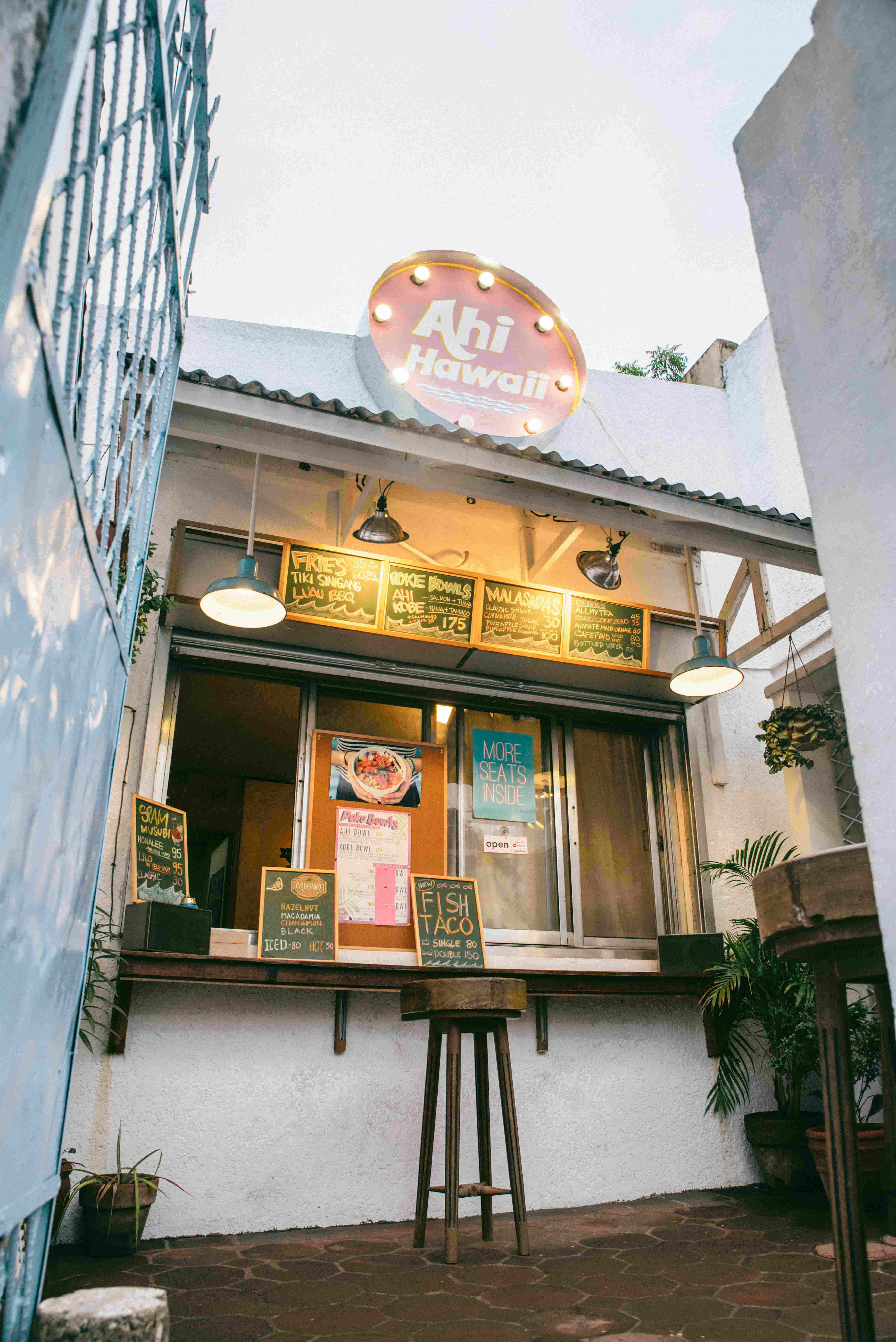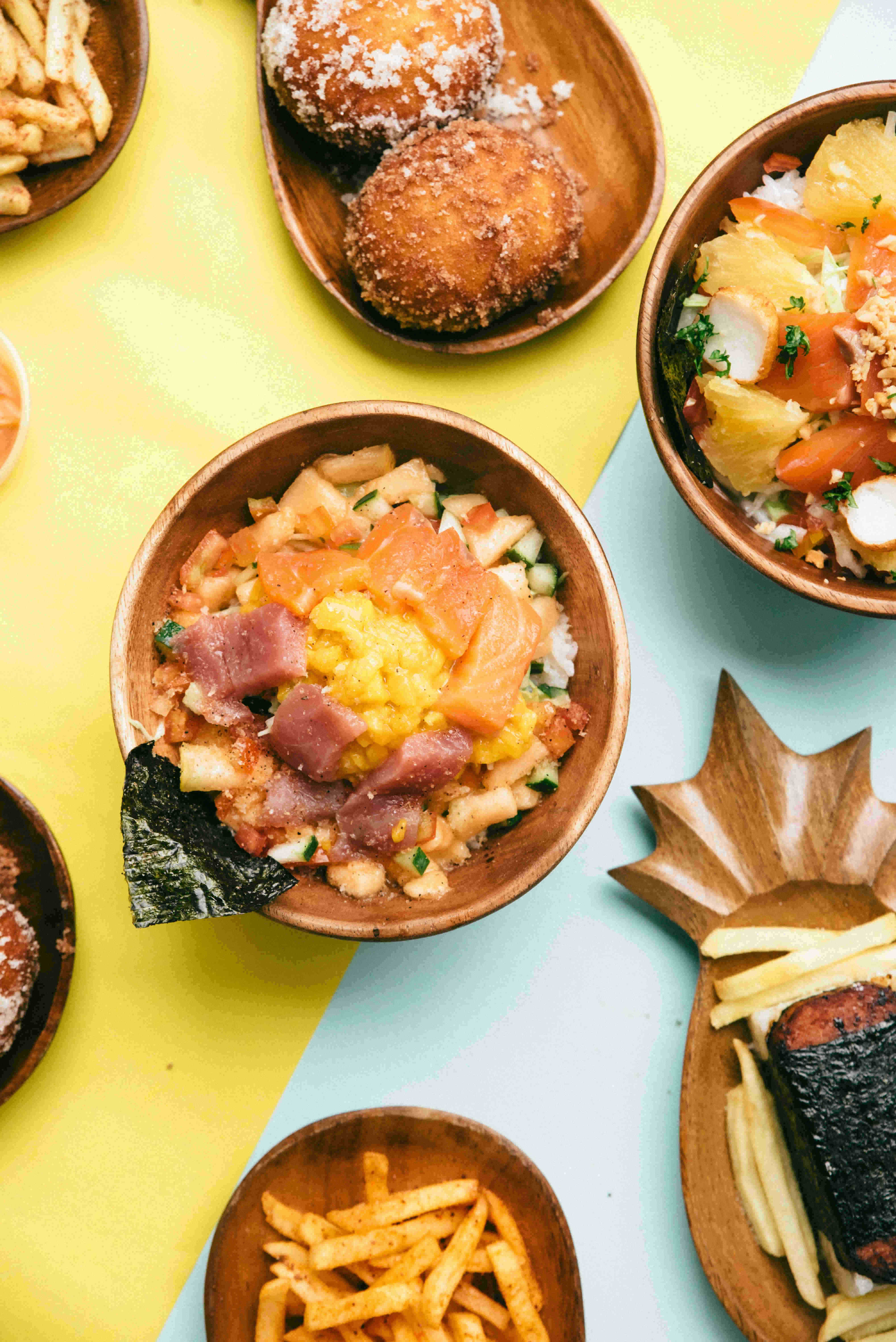 Among the items on the compact menu, the oddly flavored fries called Tiki Sinigang deserve a second look. Sinigang will never go out of style, and a bite of these fries brings out the flavor of the stew. While it's not a Hawaiian dish, Tiki Sinigang's combination of two Filipino favorites evokes a unique play of flavor and mouthfeel.
Ahi's flavors evoke nostalgia for a recent visit to the beach. All it's lacking is the scent of the sea.
This story was originally published in Northern Living, August 2016.
TAGS: ahi hawaii Hawaii malasadas nolisoliph poke poke bowls sinigang fries
WHY GO?
Their Tiki Sinigang Fries marries two dishes that Filipinos love, creating a unique take on the snack
MENU