Artist Gabriel Barredo, known for his mixed-media creations and credited for pioneering kinetic art in the country, has passed away today, Jan. 6, according to sources.
Barredo, 62, who studied sculpture at the University of Santo Tomas, was one of the featured artists at the first Art Fair Philippines in 2013 where he created a 30-feet long installation of smaller installation pieces, sculpture elements, and kinetic objects.
https://www.facebook.com/silverlensgalleries/videos/10153837615819477/
In 2016, Barredo collaborated with Ballet Philippines for a complex, macabre installation called "Opera" at the Nicanor Abelardo (Main Theater) at the Cultural Center of the Philippines based on his 2015 exhibit. Some of the pieces from this exhibition were later acquired by the Singapore Art Museum.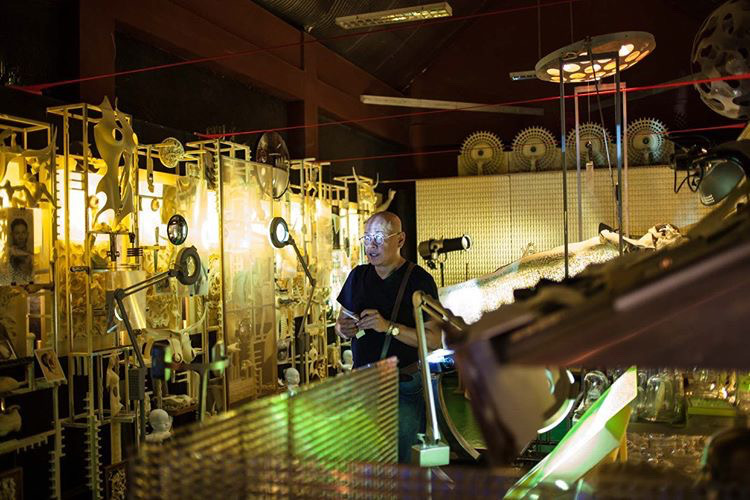 His works are mainstays in local and international art galleries including Silverlens Galleries and even by clients like luxury conglomerate Louis Vuitton Moët Hennessy, which acquired his 2013 work for Art Fair Philippines entitled "Asphalt," an assemblage of English and Catholic themes manifested through various physical objects like toys.
In a statement, Isa Lorenzo of Silverlens Galleries described Barredo as an "incomparable artist, a generous collaborator, and a loving friend." "[He was] an artist who pushed the limits of what art and its magical experiences can be. We raise our hearts to Gabby who embraced us with his brilliance. We love you Gabby. We will remember you forever."
Art Fair Philippines, in a statement, said "Our thoughts are with Gabby Barredo's family, including his devoted team of workers whom he considered his family, on his untimely passing. Gabby was a steadfast supporter of Art Fair Philippines. We remember with gratitude his dedication to delivering the best of himself through his landmark piece, 'Asphalt,' for the first edition of the fair, in 2013."
Get more stories like this by subscribing to our weekly newsletter here.
Writer: CHRISTIAN SAN JOSE
PHOTOGRAPHY TAMMY DAVID/SILVERLENS GALLERIES