We're not even allowed to travel yet, but these lawmakers already want to rename the country's main airport.
On June 25, Presidential son and deputy speaker Paolo Duterte, along with Marinduque Representative Lord Allan Jay Velasco and ACT-CIS Representative Eric Go Yap, filed a House bill to rename the Ninoy Aquino International Airport (NAIA) to Paliparang Pandaigdig ng Pilipinas.
"NAIA is the international gateway of the Philippines, being the biggest and largest international airport in the country. As such, there is a need to identify the same belonging to the Philippines. Hence, the proposed renaming to 'Paliparang Pandaigdig ng Pilipinas'," explained the three lawmakers in the bill.
In this economy—er, pandemic?
However, the poor timing of this proposal was hit by numerous netizens and political figures alike. Why must we think about renaming an airport (who has kept the name for over 30 years, by the way) when we're still facing a pandemic that is claiming people's lives left and right?
In a statement, Senate Minority Leader Franklin Drilon said, "If it ain't broke, don't fix it. We are facing a pandemic and we are thinking of renaming an airport? I believe we can do better than that."
"We have at least 33,000 so far confirmed COVID-19 cases in the country. We are far from flattening the curve. Our health workers lack the protection and support that they need," Senator Risa Hontiveros also told Inquirer.
"That should be the least of our concerns now that we are facing the pandemic and millions have lost their jobs and are starving," Senator Francis Pangilinan
"Number one, it's ill-timed. Number two, alam naman natin why it was named Ninoy Aquino International Airport. So iyong tanong, where is our sense of history?" Vice President Leni Robredo also said, retorting "Ngayon pa talaga?" towards the bill.
There are more urgent things that need the government's attention, and changing an airport's name isn't one of those. On June 25, institutionalizing Good Manners and Right Conduct (GMRC) as a subject under the K-12 curriculum has even been signed into law—but we're still out here wondering what's going to happen now that the period for the Bayanihan To Heal As One Act has technically lapsed.
Priorities, please—that's all we ask while the COVID-19 confirmed cases in the country reach 34,073 as of June 26.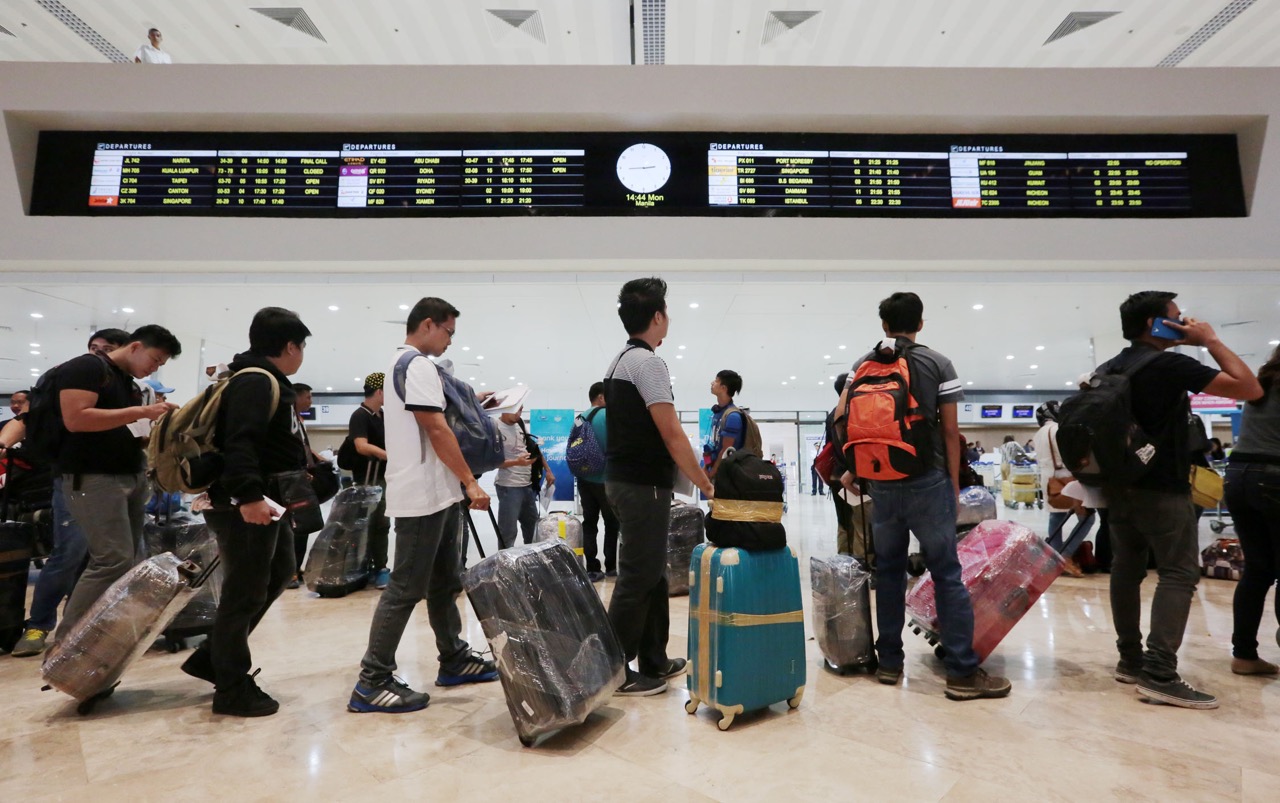 What's in a name, anyway?
Many domestic and international airports all around the world are named after people. Aside from politicians, some airports are also named after aviators, explorers, philanthropists and famous personalities in the fields of music, literature, arts and sports.
"As well as being a source of civic pride and examples of engineering marvels, airports are also symbolic of human achievement. Rightly so, airport owners have chosen to name their facilities after people of note to celebrate their lives—from musicians to politicians," said online-based travel company Netflights' managing director Andrew Shelton.
Originally a U.S. Air Force base until 1948, NAIA was called the Manila International Airport (MIA) until August 17, 1987. In 1983, it witnessed the historic assassination of late senator Benigno "Ninoy" Aquino Jr. in 1983 at its Terminal 1. Aquino, who was a known critic of the government headed by former President Ferdinand Marcos, was at the airport for his return to the Philippines from his self-imposed exile in the United States. 
After the Marcoses' dictatorship ended in 1986, MIA was renamed to honor the senator's legacy during the presidential term of his wife Corazon Aquino. Since then, the airport has been known as the Ninoy Aquino International Airport worldwide.
In a statement, Duterte said that the name change was proposed because they "want it to reflect the legacy of the Filipino people, our everyday heroes. The name bears no color, no political agenda."
"Marami naman na personalidad na karapat-dapat rin na sa kanila ipangalan ang institusyon, daan, at iba pa. Pero pagdating sa ating paliparan, dapat ay sumalamin ito sa bansa at sa sambayanang Pilipino," said Yap as well.
In rebuttal to these, Drilon said that any move to rename NAIA would always be seen as political.
The costs of changing an airport name
It's not like changing the name of an airport is something "easy" either. Aside from the confusion it may give to people who recall the airport's old name better, the process of changing an airport's name is also costly.
When the Washington National Airport was pushed to be renamed as Ronald Reagan Washington National Airport back in 1998, it cost an estimated amount of $60,000 to put up new signs alone. Aside from this, you'd also have to change road signages pointing to the airport, as well as printed materials and everything else that might confuse both locals and tourists.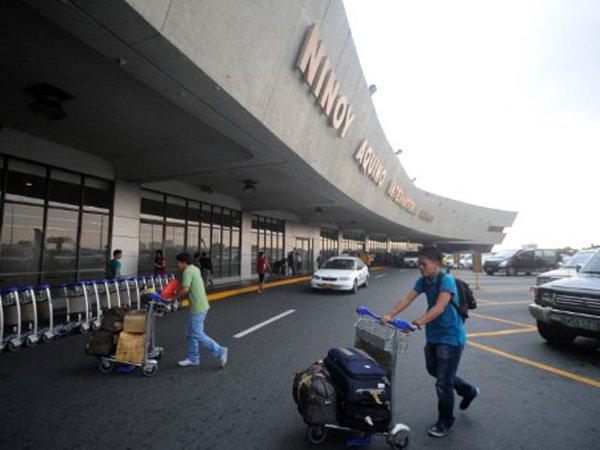 What's the point?
Another question about this name change proposal is, what's the point? 
From 2011 to 2013, NAIA was on top of the "world's worst airport" list.  In 2014, it slipped down to the fourth spot worldwide, while in 2015, it became eighth among the worst airports in Asia only. In 2016, it returned to the "world's worsts" list following the "laglag bala" incidents, and while it wasn't among the overall worsts in 2017, NAIA was at the bottom pile for the best places to have a layover.
In March this year, Metro Pacific Investments Corp. (MPIC), one of the country's biggest infrastructure groups, announced that it is pulling out of the NAIA rehabilitation project—which had an approved P102 billion budget in 2019. The plan, which included other private corporations into a consortium as well, also hit a snag in January 2020 due to concerns on expensive real property taxes. 
If, say, that the name change would be a sort of rebranding to introduce the airport with better and redesigned facilities, this would make sense—but if not, then our question still stands. 
Header photo by Grig C. Montegarde for Inquirer.net
Get more stories like this by subscribing to our weekly newsletter here.
Read more:
NAIA domestic flights to be transferred to Sangley Point, says Duterte
LOOK: Online outrage over Xiamen Air incident and delayed flights in NAIA
International travel might not be part of the "new normal" for awhile