Ito Kish didn't expect his cafe to be big on TikTok.
Within a week of opening in his Makati showroom in December, he recalls, the less than 30-square meter space he initially allotted for coffee was attracting a crowd he didn't think Ito Kish the brand would ever encounter: social media-influenced Gen Z cafe goers.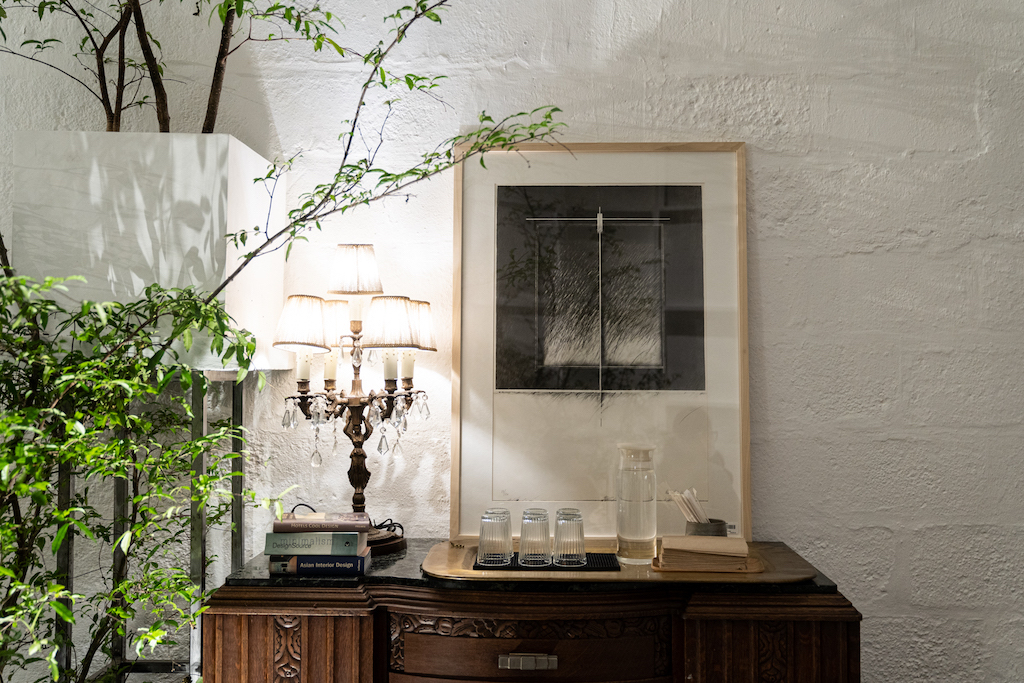 His showroom, once in Reposo before moving into the expansive warehouse space it's in now, was a haven for moneyed Makatizens with an eye for imported and hard-to-find furniture. The furniture designer and interior design consultant scours Europe and neighboring continents for artisanal wares, from Swedish homeware to Sicilian ceramic heads made famous by the HBO series "The White Lotus"'s second season (though Kish says he's long stocked those even before the season premiere).
So imagine his surprise when a group of youngins walked into his then-newly-opened cafe, phones in hand, documenting every step they take inside what they considered a gem of a discovery, thanks to TikTok.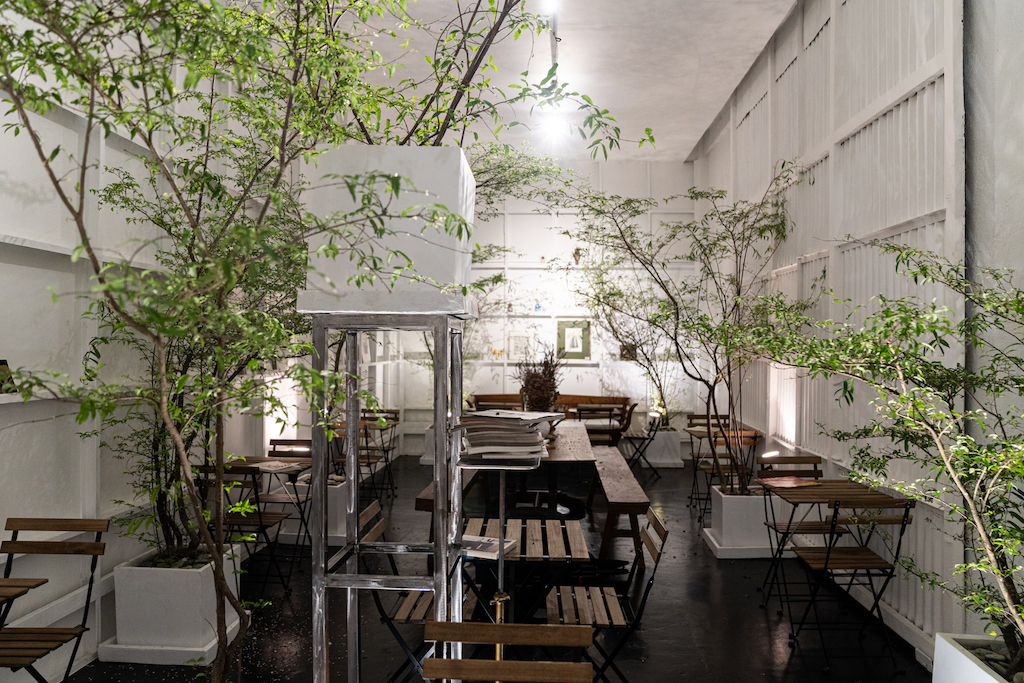 Other than its obscure location—a little off Rockwell, almost Mandaluyong territory—Ito Kish Cafe doesn't really have a buzzy menu that often catapults new restaurants and cafes into TikTok fame (though it is worth mentioning, that nothing on the menu costs beyond P200). What it does have is novelty. While most cafes in the city reek of minimalism with floor-to-ceiling windows and expansive terrazzo-tiled space peppered with Mid-Century Modern furnishing (you know the type), Kish's cafe is more… how do I describe it in internet speak? Low key? Giving forest bathing vibes with "trees" indoors where there is really no sunlight seeping in from non-existent windows? Serving nature immersion realness with birds humming through hidden speakers?
[READ:
2022 food trends: The year TikTok democratized eating well?
]
It is a certain kind of fantasy, like stepping into a portal somewhere in J.P. Rizal Avenue and being magically transported into an unknown, uninhibited, uncrowded, well-designed space. It ticks off all the boxes in TikTok's algorithm-driven obsession with discovering new places.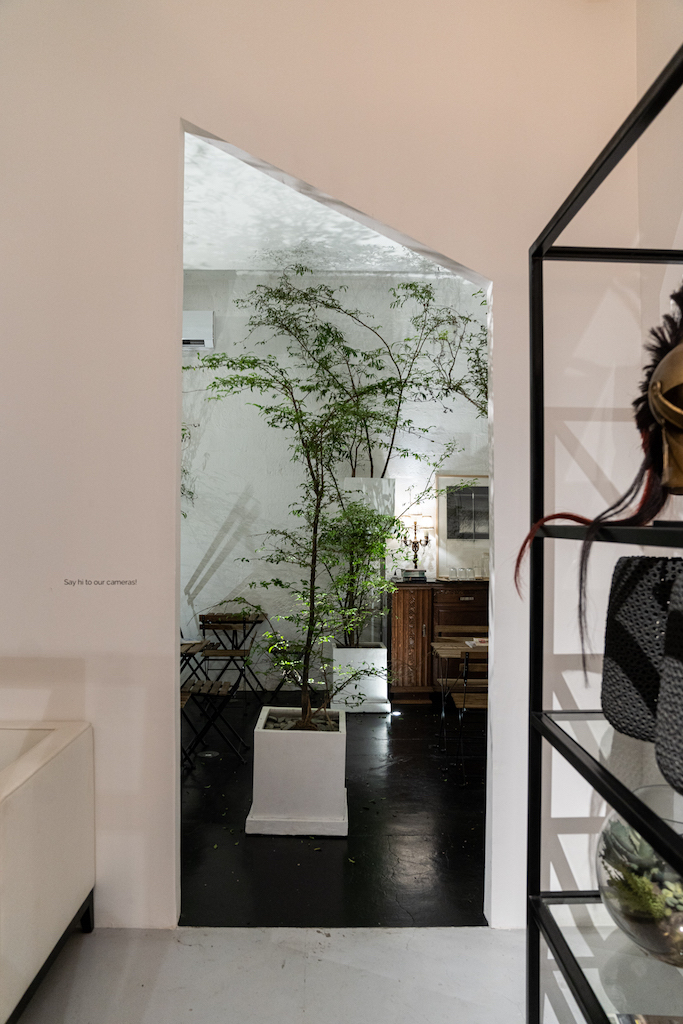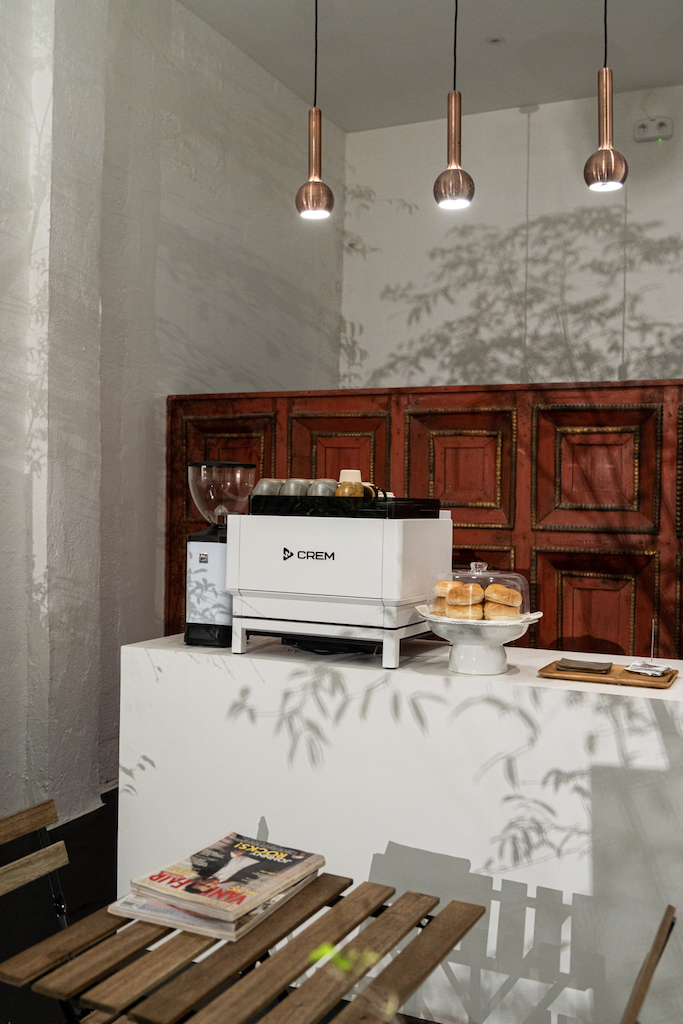 The space used to be exclusively for popups, collaborations, or special collections. "I wasn't sure what I wanted to do with this part or if I even want the coffee shop inside," Kish says. But since 2014 he's been dreaming of having his own coffee shop of sorts in Reposo after a meeting with El Union Coffee co-founder Kiddo Cosio in La Union. That didn't quite happen, but still, clients clamored for a small nook to have a drink in after browsing imported wares.
In the years leading up to his cafe concept, Kish would come to know what he wanted. "I just want to really make sure the story is really solid. And it's not difficult for us to go through the whole process because we know where it is coming from, it is rooted." Another thing is he wanted a very tactile experience that will seamlessly go from entering the showroom space to the cafe without a sort of pause of incongruence.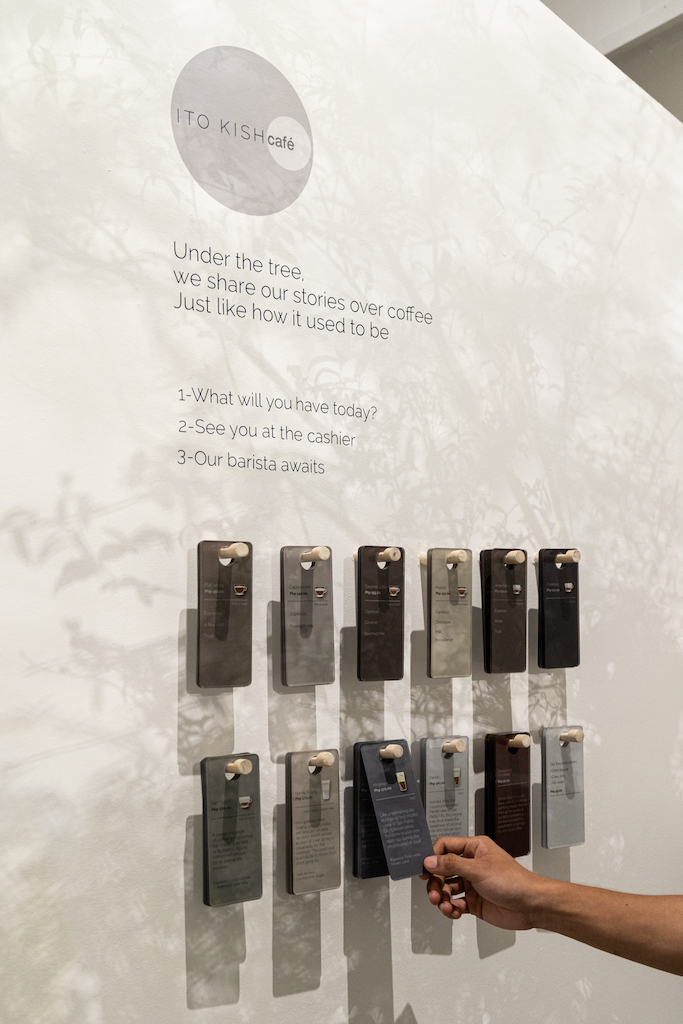 What he really had to think hard about was whether it should be called Ito Kish Cafeteria, Cafe, or Coffee. The third one proved to be too specific. It was not about to be a place for bean purists.
On the menu, Kish intentionally only wanted a small selection of drinks—six hot or iced classics, no meals—because he didn't want to have to put up a kitchen. Instead, he focused his energy on creating four specialized drinks that you might only find in his cafe.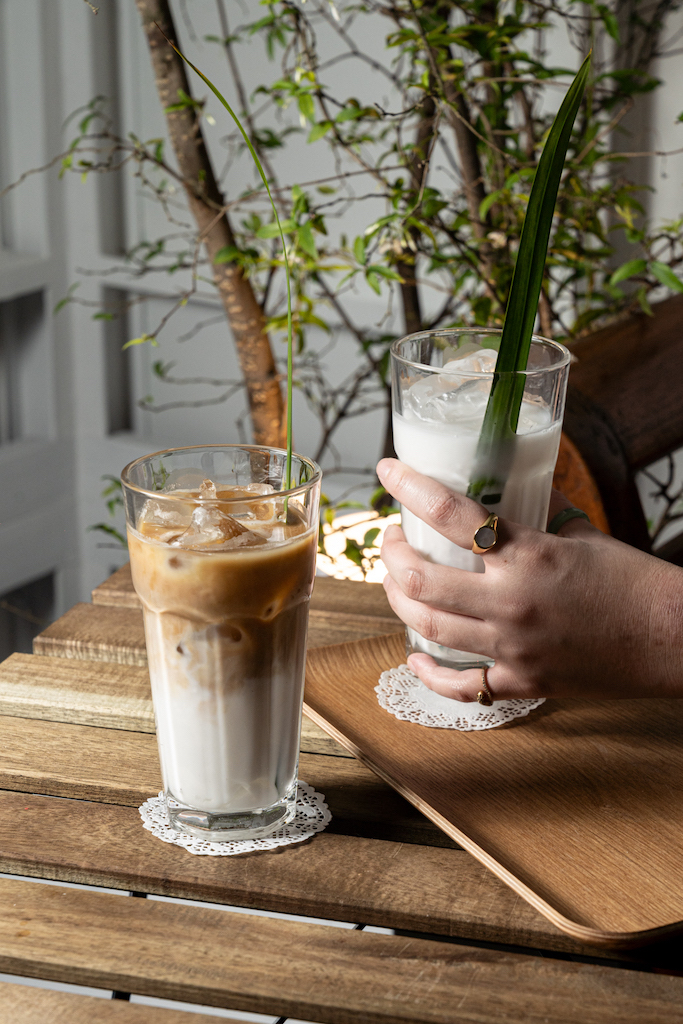 Kish, a San Pablo, Laguna native, drew from his upbringing in the Southern Tagalog city, and incorporated his family's lore along with the region's most bountiful harvest, coconut, into the concept. One drink named after his grandmother Nanay Sisang is a vegan tropical mix of coconut milk and nata de coco, which the matriarch used to make to support her daughters as a war widow. A gulp is enough to transport you to summers spent in Laguna's famed lake town, sipping the freshest coconut juice and its tender meat while floating around a bamboo raft as your feet paddle through the cool water.
Coconut milk also finds its way into San Pablo, a caffeinated concoction of espresso and condensed milk; and in Pandin, one of two drinks named after one of the city's seven lakes also made with sweet, chewy nata de coco cubes. Mojicap, the other drink of lake origin, is a mocktail of espresso, tonic water, honey, and lime.
In keeping up with its rural life-inspired tableau of simple homemade delights, Kish pairs these drinks with panaderya bread led by the sweetened desiccated coconut meat-filled pan de coco. "The survival of the panaderya is very dependent on the local neighborhood," he posits. Kish himself sources this along with pan de regla and kababayan from nearby small bakeries, a rarity in Makati, he adds. Although luckily, there are still surviving family-run ones on the outskirts of the city.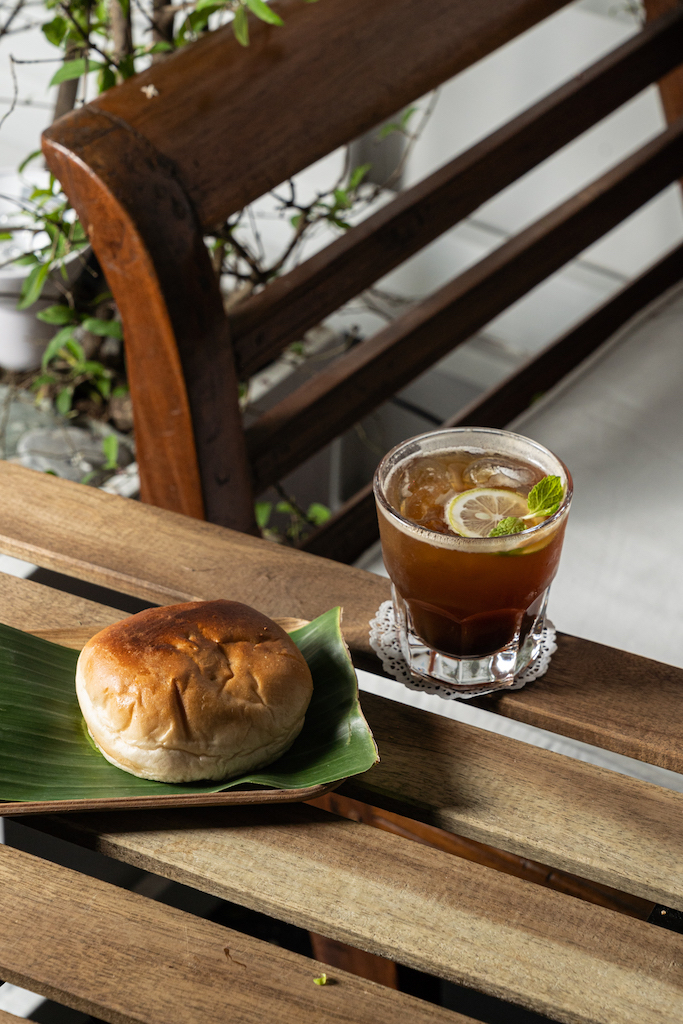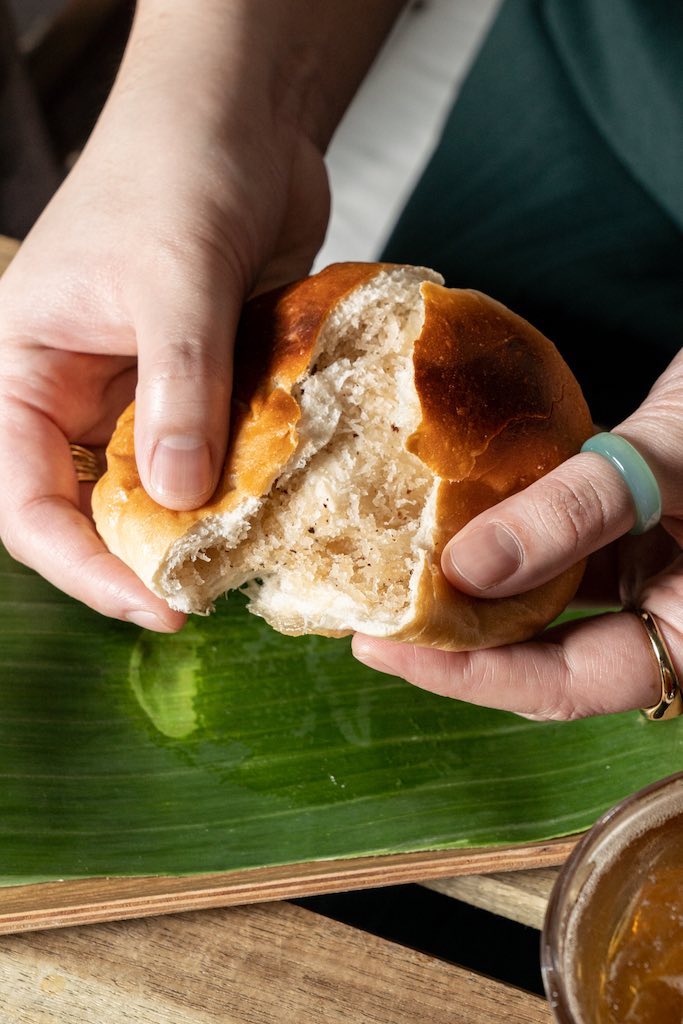 How Ito Kish Cafe became an overnight TikTok success really began with the furniture designer's clients and a few snippets shared on Instagram. But like wildfire, word of a new cafe, as with any new discovery on the internet, spread. That would be a dream for a budding business owner, to be buoyed through a wave that started from one viral post or video. Not so much for Kish, who initially wanted it to go under the radar. 
"For me, it's better if it's organic, the people will just discover it. Ang ganda na ang movement ng discovery is very slow. You really get to enjoy the place because there are not a lot of people," he says. "But it blew after the TikTok video."
Nonetheless, he is thankful that through the cafe, more people are made aware that such retail space as his showroom exists outside of Makati's busy center. He compares the experience of getting to their location to aimlessly walking in a foreign city, not exactly getting lost but letting your instincts guide you towards off-the-grid gems. "I think this is my contribution to the city, to a certain extent, to make it exciting."
Ito Kish Cafe is located at 1120 J.P. Rizal Ave., Makati
Open Fridays through Sundays from 10 a.m. to 7 p.m.
Reservations through Instagram are encouraged. Walk-ins allowed.