New Supreme Court complex will be eco-friendly
Finally, a bit of justice for the environment
Jun 8, 2017
It seems like our courts are keeping up with the times after all. With architecture shifting to more green designs, it's good to know at least one of the branches of this country's government is looking to adapt it, too.
The Supreme Court, in an en banc session with its 15 Supreme Court justices, chose Mañosa & Company's design for the new 2.1 hectare Supreme Court complex in BGC.
Out of the 10 finalists, the SC found that Mañosa's design most fit the following criteria:
Culturally iconic building [that will be] a legacy for generations to come
Incorporates the four pillars of justice: prosecution, law enforcement, corrections, and the community
A green and resilient building for the effective and efficient dispensation of justice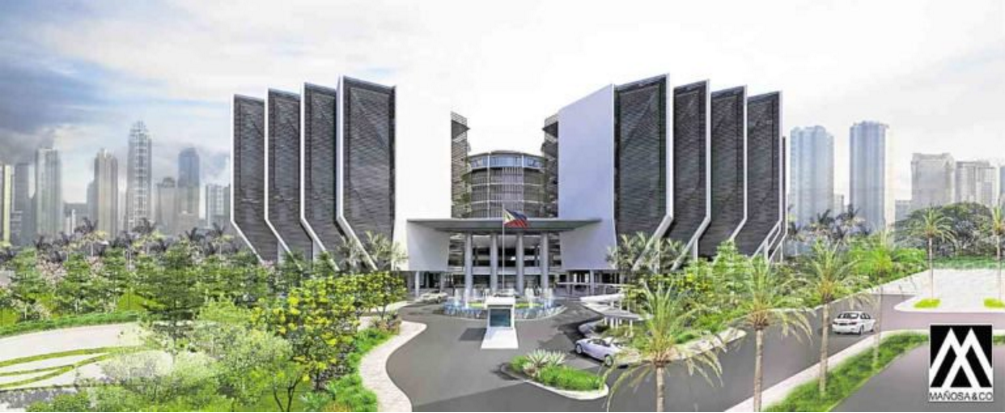 As part of the Supreme Court's goal to push sustainability to the forefront, the Mañosa design features structures and fixtures that make use of renewable energy.
The roofs of the buildings will be fitted with solar panels to harvest solar energy, while its windows will be using "dynamic" glass that adjusts to the direction of sunlight to minimize heat and maximize natural light. Aside from the buildings, the Mañosa design also allotted for greenery and a moat, which adds to the cooling and circulation of air. The moat will supposedly also be an additional layer of security for the area.
Sounds good, right? Hopefully once the complex is completed (which will take a while, as government procedures require a bidding for the project first, in addition to the already projected construction and completion length of four years), our judiciary will indeed be more productive. Since good architecture often results in more positive work, we should also expect better from our courts in the (hopefully near) future. No excuses for bad decisions by then, Your Honor.
Related stories:
How to create healthier spaces
The layout of your office could be adding to your work stress
Images from Inquirer.net/Mañosa & Company.
TAGS: architecture design Eco-friendly government News nolisoliph office office design renewable energy supreme court sustainable