"'Yong sharpener, madalas hindi mo makita kung nasaan," describes Mona Santos of their current living situation. Up a rather steep flight of wooden stairs sits a studio inhabited by three generations of artists: Mauro Malang Santos, his son Soler and Soler's wife Mona, and their three children credited for often misplacing said sharpener: Luis, Carina, and Isabel.
Despite growing up in a household incredibly lined with canvasses, the "three thieves" ("Actually, ako 'yong kumukuha ng sharpener dahil sa work ko with pencils," admits Isabel, referencing her work Scheibchenweise, a piece comprised of 160 boards meant to chronicle certain episodes) all initially chose to dabble in things other than what their lineage would suggest. "I don't know if it was intentional that they didn't take up art," intimates Mona. Luis took up business management, Carina considered words her primary currency, Isabel drifted into European studies—a course that would bring her to Munich and acquaint her with art, leading to an ongoing love affair with it. Similar instances surround the two older siblings. Luis was consumed more with music's rhyme and reason and eventually found himself residing in the province of art he said he would escape from. "Nabasa ko 'yong influences nila [from other musicians to art], and 'yong chain of influences snowballed from there." Carina, who enjoys her reputation as a Renaissance woman given her presence in art, design, and literature, also "didn't ever consider art" growing up. Whether it was an unconscious rebellion from their heritage or an escape from their perceived normalcy of their parents' professions ("To us, it was really trabaho lang," recalls Luis) the Santos siblings didn't prove to be immune to the art world's gravitational pull.
Today, the studio that was once their grandfather's is now the sacred space for the theme that threads through each member: the compulsion to create. Here, a jolly little bichon-scottie pup named Noah runs from one sister to another, insisting on his inclusion in family matters (this cover shoot was not exempt). The space, though shared, isn't consumed with the imperative of collaboration. There exists no hint of conscious coupling or drawing from one another's works, no thorough group planning of what one is to paint or tackle, and definitely no illuminative homages to the patriarch. With a belief fostered (by Malang himself) on refraining from copying his father's art, Soler, together with Mona have made it clear that their children's dance of discovery with visual narratives is to remain entirely their own. "When I first tried to paint, I was like 'Paano ba ito?' and our mom was like, 'Basta gawin mo lang.' They learn from doing stuff, not from instruction." Soler and Mona's parental supervision only extends to ticking off painting items from the grocery list. "[There are] specific colors of paint na ubos na pala and we'd know who used it all up because iba sila lahat ng color palette…so we'd do the buying and they'd just get from there," Mona says, laughing.
Asked whether any of them felt the responsibility of creative practice given their last name, Luis says, "The obligation is to my own idea or artistry. There's no pressure [from] the family, and whenever asked that, iniisip ko kung meron nga ba dapat."
Versed in the language of creativity and ancestry after growing up with Malang as a father, Soler also prefers to focus on the art itself. "Ingatan mo ang work mo at mahalin mo ang trabaho mo…Walang pilitan. Maghanap ka ng sarili mong style." With the rare privilege of growing up surrounded by Vicente Manansala, Ang Kiukok, and H.R. Ocampo, a group with whom he considered himself a salimpusa, the father to Luis, Carina, and Isabel, husband to Mona, and son to Malang, is in the best possible company. But all that is still not enough to overshadow his love for art, nor is the reason he continues to reside in its realm.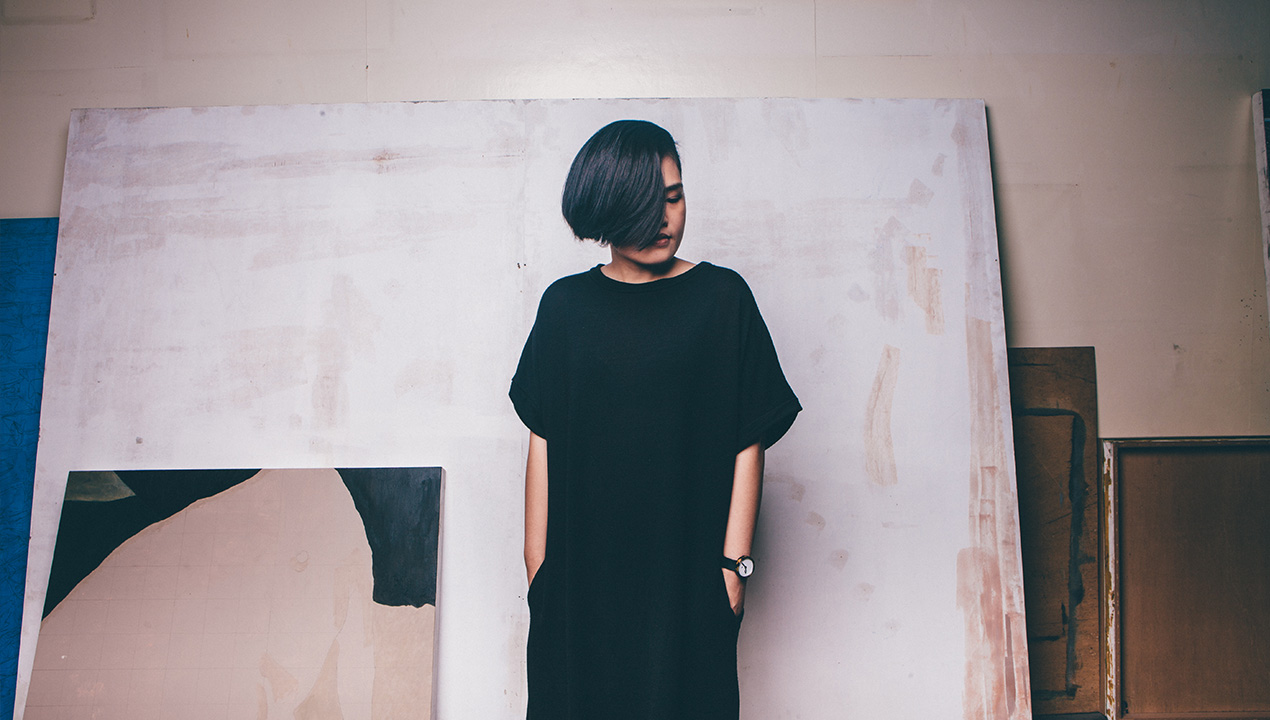 Carina Santos
"My medium is more of collage and putting stuff together, so it's more a rearrangement. It's another way of telling a story without overtly saying this is what I'm saying. I always find it hard to start from scratch."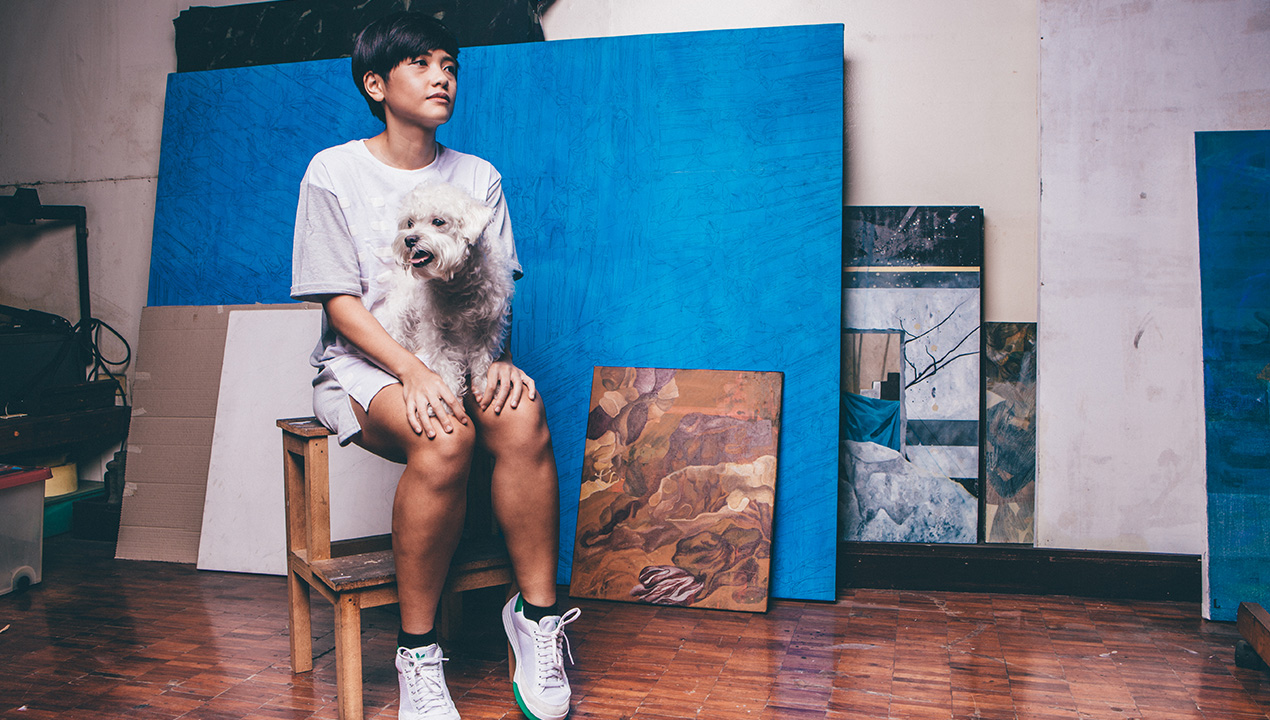 Isabel Santos
"Gumawa ako dati [ng painting] and niregalo ko sa lolo ko. Eh 'di ba my lolo paints so parang naalala ko lang na sabi niya, 'thank you.' Now that I think of it siguro, natawa lang siya," Isabel jokes. "He probably thought, 'How cute. Nice try.'"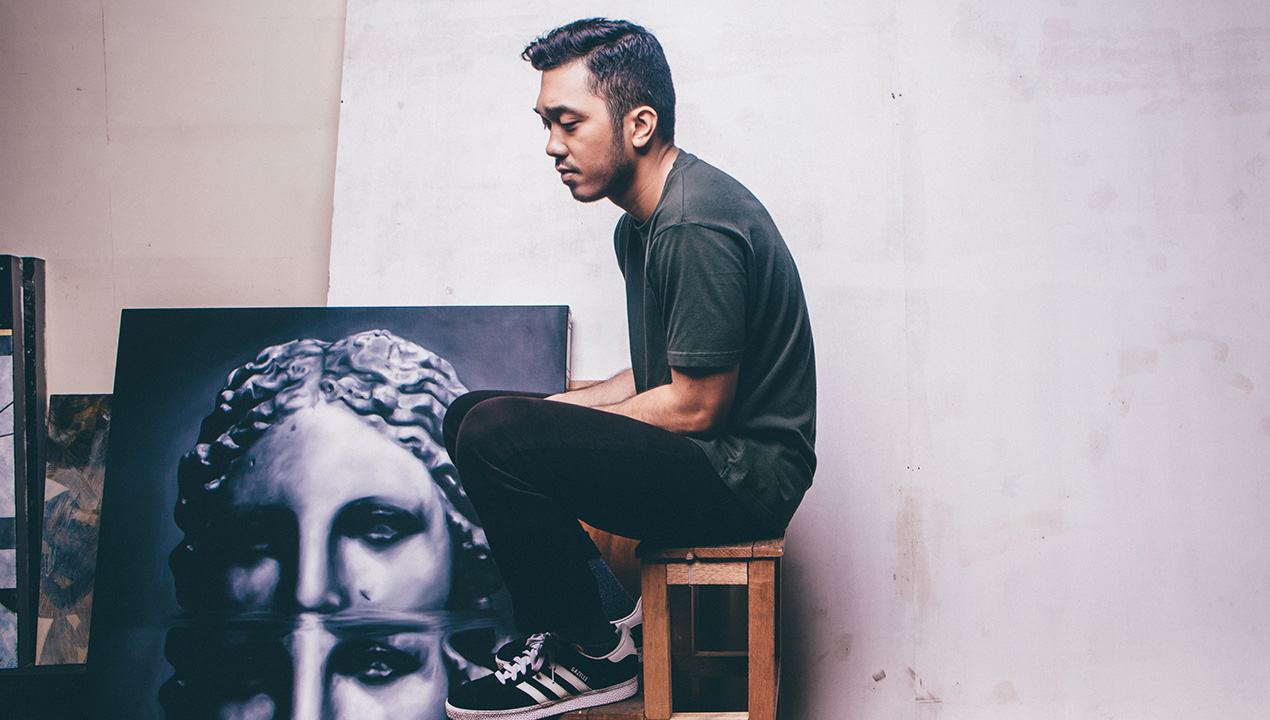 Luis Santos
"Medyo drawn out 'yong creative process ko; mayroon akong notebook and kung may idea ako, ili-list down ko—para akong may bank of ideas. 'Yong ibang shows, mga two years ko pa siya naisip and 'yong process mismo ng painting, medyo matagal."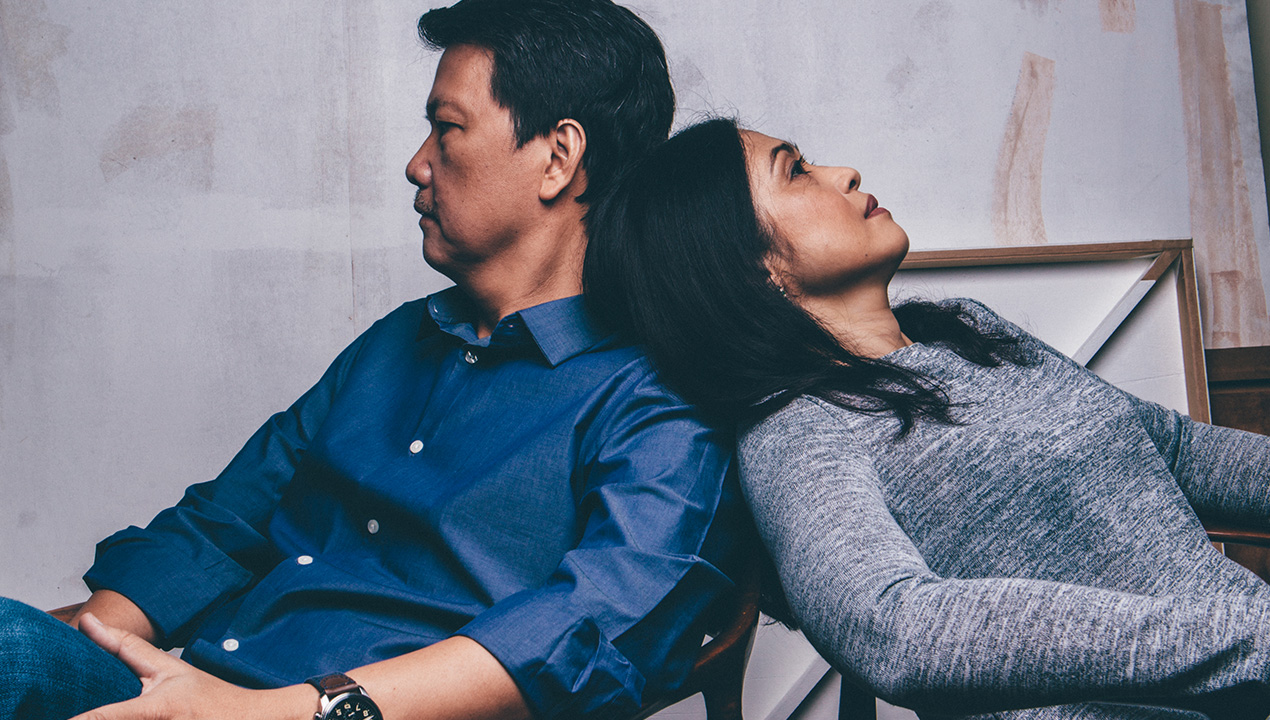 Soler and Mona Santos
"Sina papa, 'yong approach nila sa art is really visual, I don't think they do it consciously; they find something they like and for some reason, they have this compulsion to recreate it. My mom, for 20 years, flowers lang. My dad naman, he always likes to try new things. He really likes to play or he finds something in so many unexpected places so siya 'yong mas malaro. 'Yong mom ko kasi, may pagka-O.C. so kailangan sure siya, and then she'll do it precisely—she has an image of what she wants the finished product to be like. My dad is more [into] happy accidents," explains Carina.
This story originally appeared in Northern Living February 2016 issue
Writer: MEG MANZANO
PHOTOGRAPHY EVERYWHERE WE SHOOT