Say goodbye to high heels at work
Don't worry, they won't ask you to give them up either
Aug 17, 2017
UPDATED:
Good news, ladies: Our days of wearing high heels at work are over. Plus we get sitting breaks!
Senator Nancy Binay applauded the Department of Labor and Employment (DOLE) last Aug. 15 for imposing a policy that would stop companies from requiring female workers to wear high-heeled shoes at work.
The order took effect last Monday, Sept. 11.
Binay said that the policy "will provide Filipino workers [who are] suffering long hours of standing on high heels without breaks with much-needed respite." She acts as a chairperson of the Senate Committee on Social Justice, Welfare and Rural Development and also said that it's "simply unfair" for female workers to be forced to wear high heels without rest periods as it can expose them to various health hazards.
According to the Associated Labor Unions-Trade Union Congress of the Philippines, the new policy covers occupations such as 'promodizers' in supermarkets, waitresses, hotel and restaurant receptionists, flight attendants, and those on the production line in food and electronics manufacturing.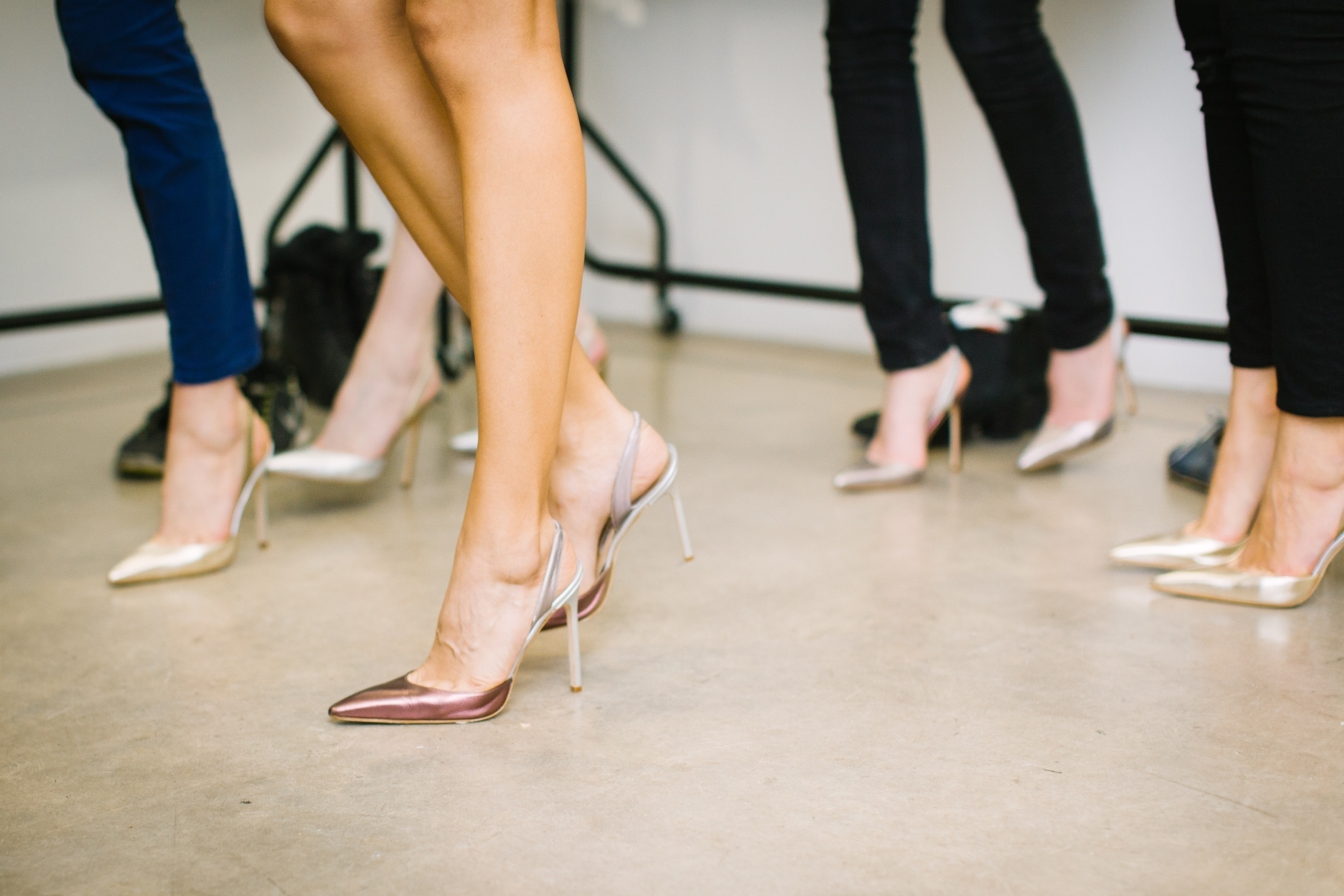 "We require establishments to provide short breaks for sales ladies. They should have time to flex or rest their feet to eliminate fatigue or stress. They should be provided with comfortable seats," said Labor Secretary Silvestre Bello III.
DOLE also required establishments and employers to set up appropriate flooring and mats made of wood or rubber to lighten the impact of prolonged standing.
The cost of wearing high heels
Unlike sneakers or flats, heels lack proper shock absorption. When you wear heels, it prevents your foot from rotating as you walk since they're forced in an unbending position. This causes the knee to absorb the impact of every step, which then leads to joint pain. Another downside to wearing heels is that it causes lower back pain. Heels usually cause your pelvis to push forward, placing huge pressure on the lower back.
"I don't think I can't give up heels. What do I do?"
If you can't give up wearing heels (and I don't think we should, either), there are lots of alternatives such as opting for a platform heel, which raises the balls of your feet as well as the heel, removing any additional pressure. You can also use orthopedic pads to give your shoes more support so you can walk more comfortably. Also, trendy styles like mules and slingbacks have their flats counterparts, so maybe you can go for that instead of buying a pair of pointed toe pumps that you can only walk in for a few hours or less.
TAGS: Department of Labor and Employment Dole fixture heels high heels Nancy Binay nolisoliph women women in the workplace