Seven heavens in Manila for every bibliophile
You'll never leave these stores empty-handed
Aug 30, 2017
The print medium has the power to open gates to an entirely new perspective and perhaps even a whole other world. If your passport lacks stamps from other countries, at least your shelves can prove that you have been to various worlds. If you have finished all the books and magazines lying around your home library or bedroom, these are places that you should visit for your next read.
Artbooks PH
Pioneer Studios, 123 Pioneer St., Mandaluyong City
If you don't know that this is a bookshop, you'd think that Artbooks is actually a private reading room tucked in the Pioneer Studios compound. Books are arranged according to theme, covered in plastic, and coded properly like books from a library. And much like a library, you can stay long in Artbooks and actually read there.
The independent bookstore focuses on publications about Filipino culture, but you can also find selected international publications like Nang Magazine here. They have books on art, history, film, music, local fauna, and food. Recently, Artbooks also collaborated with Hardworking, Goodlooking for the production of "The Zines of Production."
Solidaridad
531 Padre Faura St., Ermita, Manila City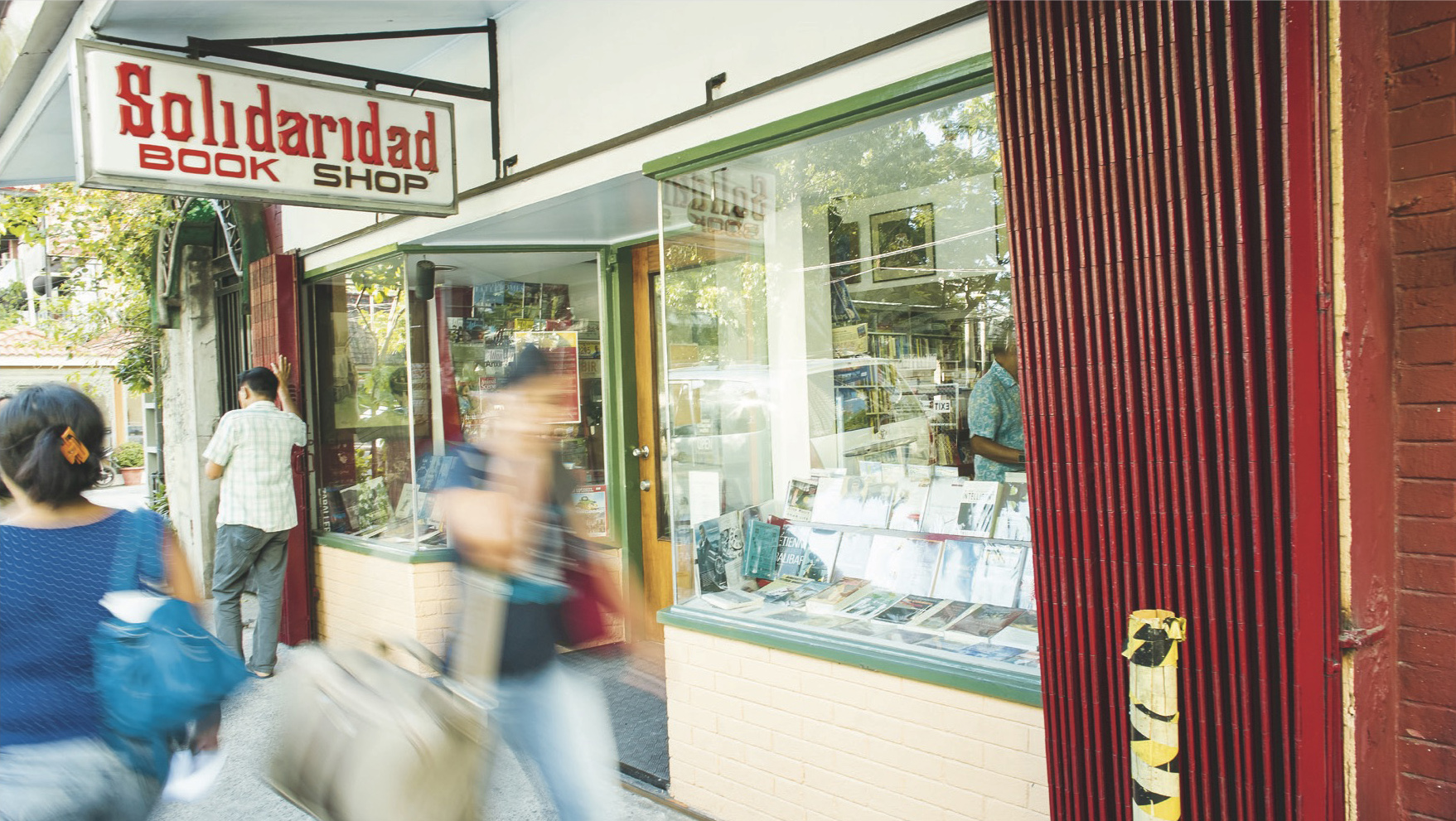 This bookshop owned by National Artist for Literature F. Sionil Jose is probably the oldest in Manila. Solidaridad is more than 50 years old already and it continues to uplift Filipino literature. Jose believes that Filipino writers must be read and Solidaridad serves as an avenue for many great writers who doesn't have any venue for visibility. If you must need one reason to visit, the National Artist himself curates the Filipiniana section.
Studio Soup Library
Uvla Store, Cubao X, Cubao, Quezon City

Zines are gaining popularity these days. And if you want to get your hands on these independently produced materials, there is no other place to visit but Studio Soup Library.
They are dedicated to promoting locally made and produced zines by various artists.
Gen. Mdse
First United Building, Escolta, Manila City

This store in First United Building along Escolta is an eclectic space. You can find clothes, dinnerware, food, and even plants here. But a small and sweet section of Gen. Mdse. cradles local zines from Studio Soup Library and selected used books and magazines.
The CCP Shop by Archivo 1984
Cultural Center of the Philippines, Pasay City

Decorated with huge posters of old Filipino films, a typewriter, a vinyl player, and other memorabilia from the time of Lino Brocka, The CCP Shop by Archivo 1984 is a treasure trove. The shop is home to old vinyl records, DVD and even VHS of films (I once saw a VHS copy of Lino Brocka's Jaguar here), and other various film-related merchandise.
However, the most precious treasures of this shop are the rare, decades-old books on film, art, and culture. Here, you may find books like Emmanuel Reyes' Notes on Philippine Cinema, the elusive copies of Ricky Lee's Salome/Brutal screenplays, and even the latest anthology from the Virgin Labfest. If you find something you like, be quick to purchase items from this shop as they only have one copy most of the time.
UP Press
E. delos Santos Street, University Philippines Diliman, Quezon City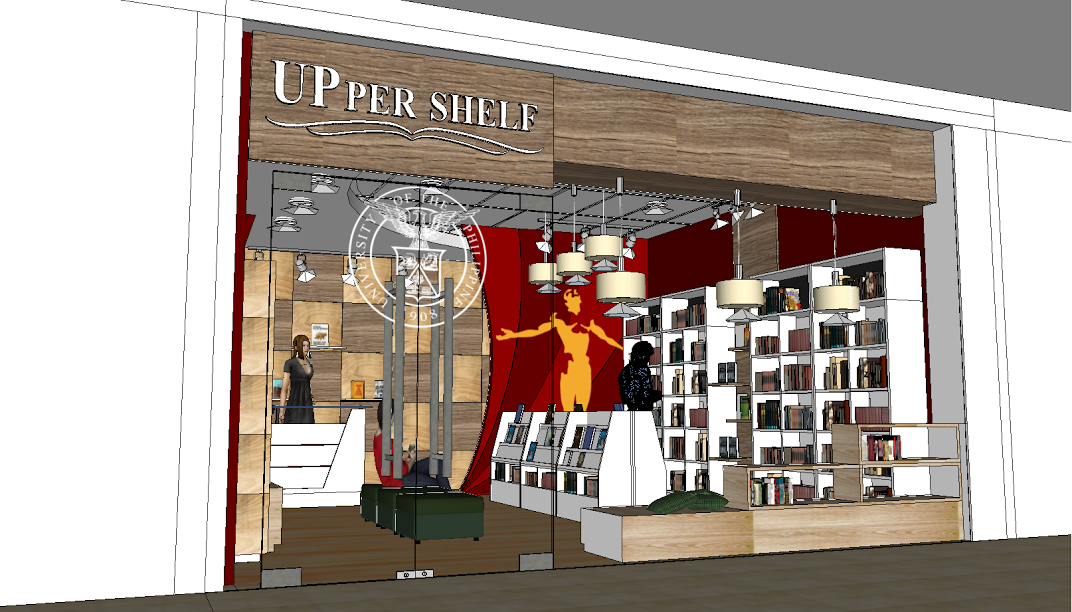 There is no doubt that UP Press has published formidable titles. While most would assume that UP Press only publishes academic books, they also publish literary works from fiction to poetry. The publishing house has also been cited the Best Publisher of the Year thrice by the Manila Critics Circle. Need I say more?
Univers
One Rockwell East Tower, Rockwell Drive, Makati City

Univers is where the nicest things are. Going into their minimalist store is like entering a world that is both aspirational and inspirational. It houses clothing brands like Vetements, Commes des Garçon, Maison Margiela, Visvim, and more. Somewhere in the middle of Univers, you can find two tables filled with an array of international publications.
Univers has a wide selection of international magazines like Monocle, The Gentlewoman, Dazed, AnOther Man, Hello Mr., Boat, Apartamento, among others. They also have books on fashion, photography, and even food.
Of course, you cannot go wrong with Booksale.
Header image courtesy of Unsplash
Read more:
Five books from Petersen Vargas' bookshelf
Kevin Kwan on the Crazy Rich Kids of Instagram
Series to binge watch this weekend (that isn't Game of Thrones)
Photographer Joseph Pascual eavesdropped on conversations and made a zine about it
TAGS: Archivo 1984 Artbooks Booksale Gen. Mdse. nolisoli.ph Solidaridad Studio Soup univers UP Press UVLA