Boston's coolest ice cream hangout makes its way to Manila
Emack & Bolio's offers tropical shakes exclusive to the Philippines
info
Emack & Bolio's

Dessert, premium ice cream, smoothies

11 a.m. to 1 a.m.

718-5510

₱

P500 for two (approx.)
It all started in 1975 when lawyer Bob Rook put up a hidden after-midnight ice cream joint in a basement space somewhere in Brookline, Massachusetts where musicians could hang out after gigs.
About 49 branches (and counting) later, Emack & Bolio's—named after two of Rook's former clients—is now known as a global brand established by "an ice cream legend" that serves "ice cream for the connoisseur." Its colorful stores are located in the United States, Hong Kong, China, Taiwan, South Korea, and now, the Philippines. Branches in Singapore and Malaysia are also in the works.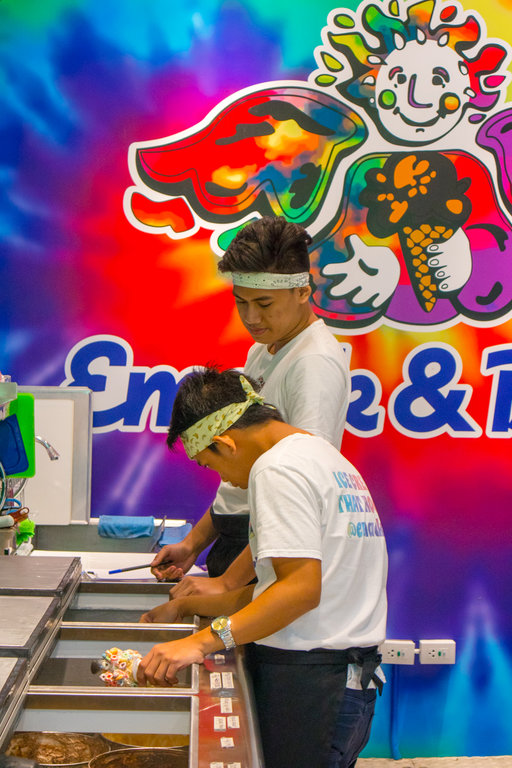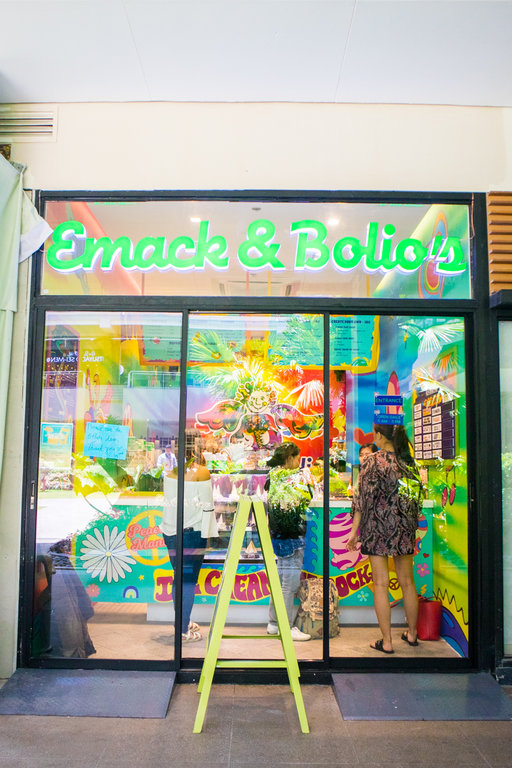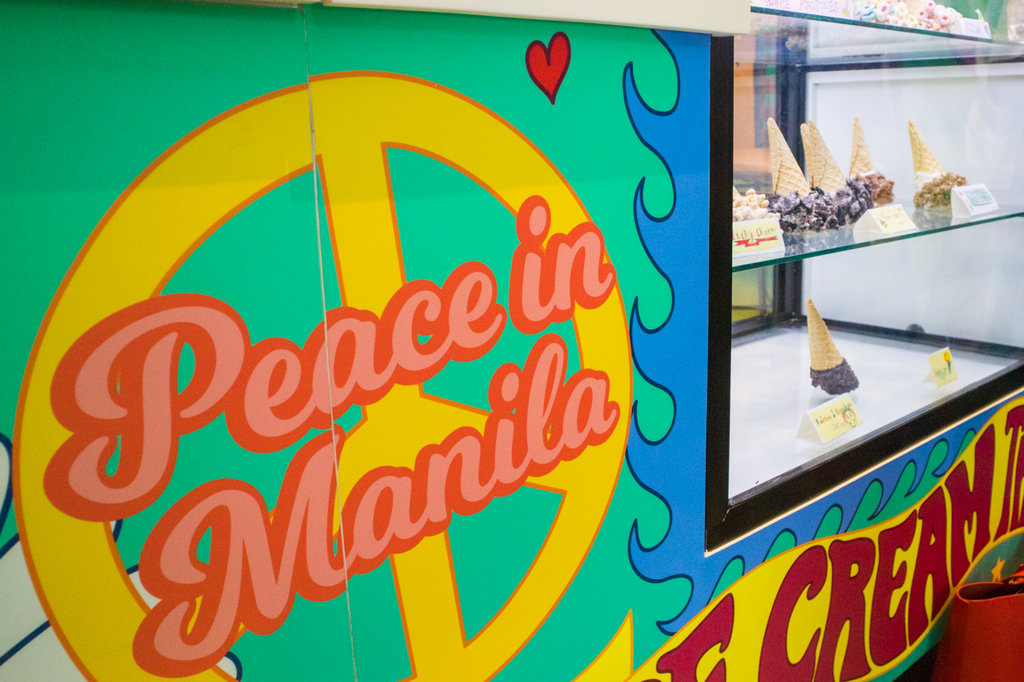 "Bob Rook offered pro bono legal aid to anti-war demonstrators, the homeless, and musicians breaking into record-label status. This would set the tone for Emack & Bolio's foundation: peace, love, and rock n' roll," said Paloma Urquijo Zobel de Ayala, who helped bring the beloved ice cream franchise in the country.
This groovy vibe is very much part and parcel of the Emack & Bolio's identity and has remained this way all throughout the years. And it's evident as well in the ice cream parlor's very first branch in Manila, its walls mimicking a bright, tie-dye pattern.
"Since the brand was born out of the hippie movement of the 1970s, we wanted to go back to its roots and convey the feeling of carefree, psychedelic freedom associated with the hippy lifestyle," said Soleil Angeles, who assisted in the overall design of the store.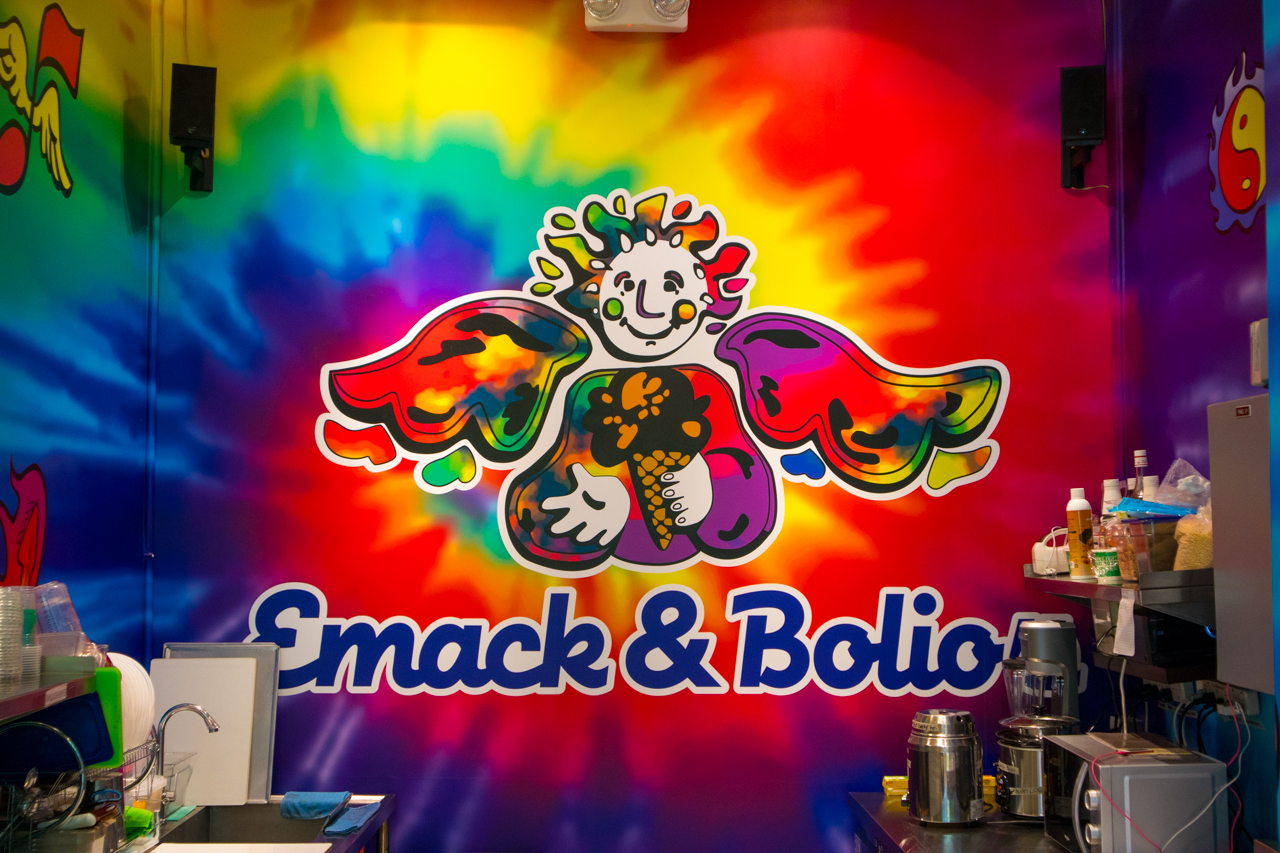 Even the music selection is kept within the theme. As we wait for our ice cream, Elvis Presley's rendition of "Crazy Little Thing Called Love" plays in the background. And just as The Beatles' "Help" comes on, a Fruit Loops cone with three humongous scoops of Emack & Bolio's ice cream shipped all the way from Boston is served—apt because you'd really need all the help you can get to finish a serving this big.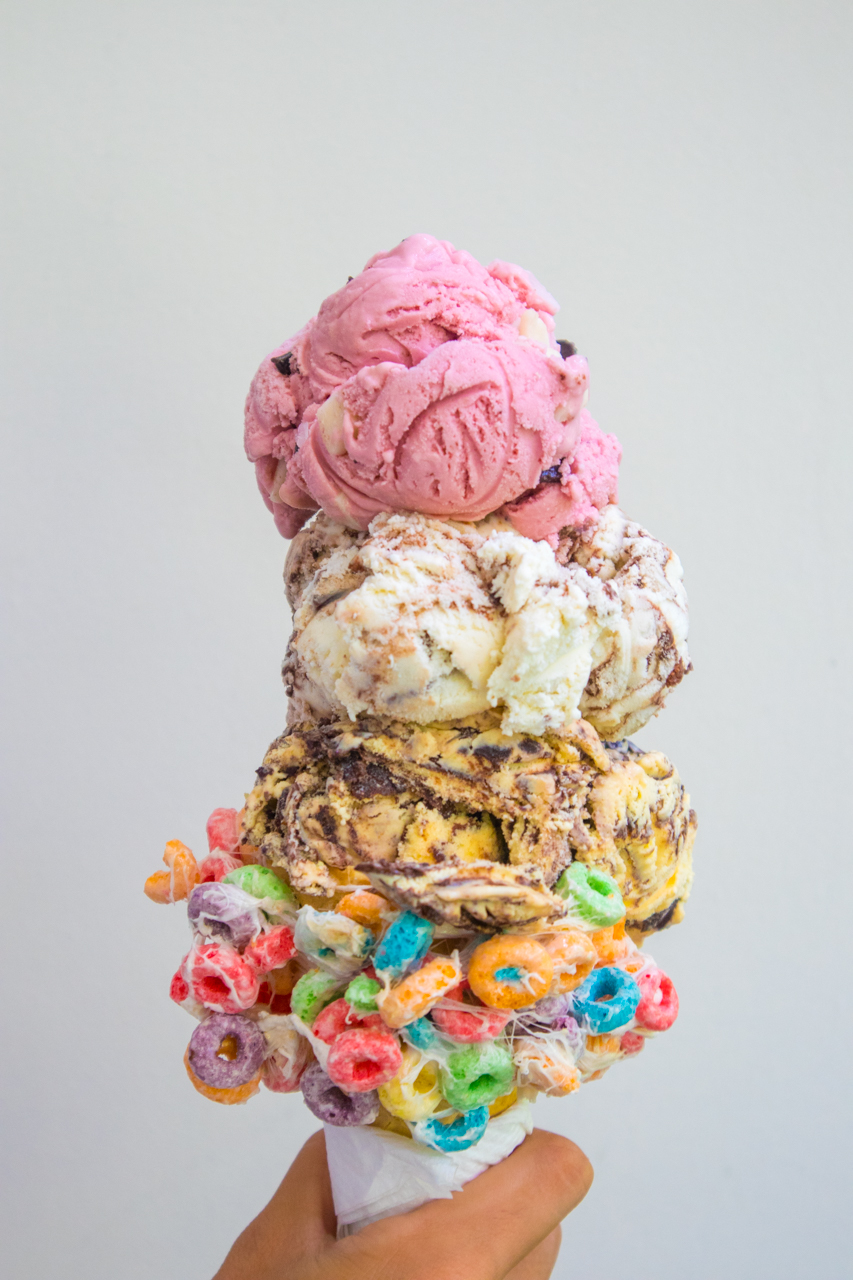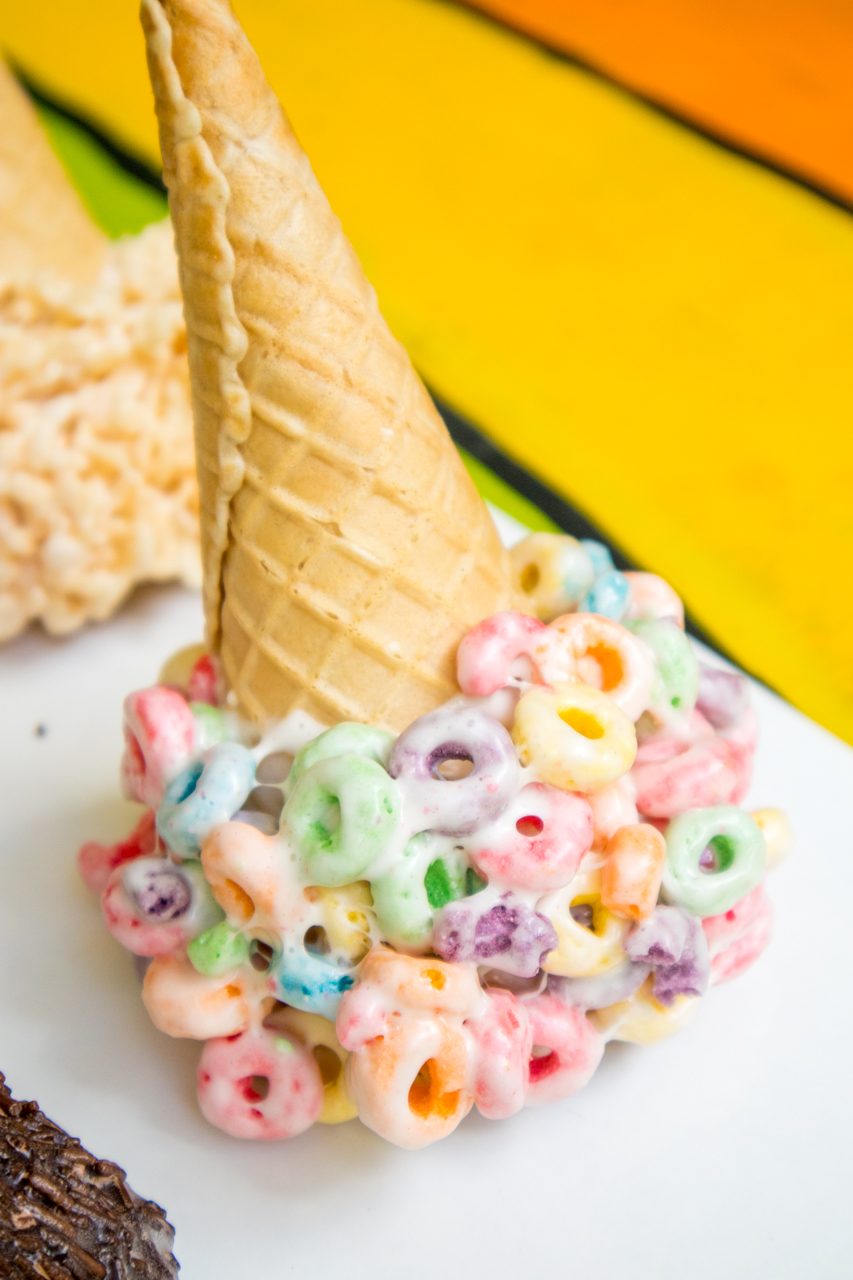 "The ice cream magicians at Emack & Bolio's get their inspiration for new creative flavors from many unique and quirky sources and the end result is a list of more than 100 unique outrageous flavor combinations and quirky crazy cones to pair them with," explained Zobel de Ayala.
And if that's not enough to tickle your fancy, Emack & Bolio's is also a socially responsible brand. Aside from providing nutritional facts for every flavor they have on their website (see the complete list of flavors and nutritional facts here), the ice cream company "strongly opposes using milk from cows injected with the Genetically Induced Hormone."
"Many of our flavors are even certified Halal by the Islamic Services of America," Zobel de Ayala added.
"Deep Purple" Chip—my personal top pick—is a black raspberry flavor with white and dark chocolate chips. It offers just the right combination of sweet and tart, and isn't overwhelmingly rich. If you're into pairing fruit with chocolate, this would be a must-try.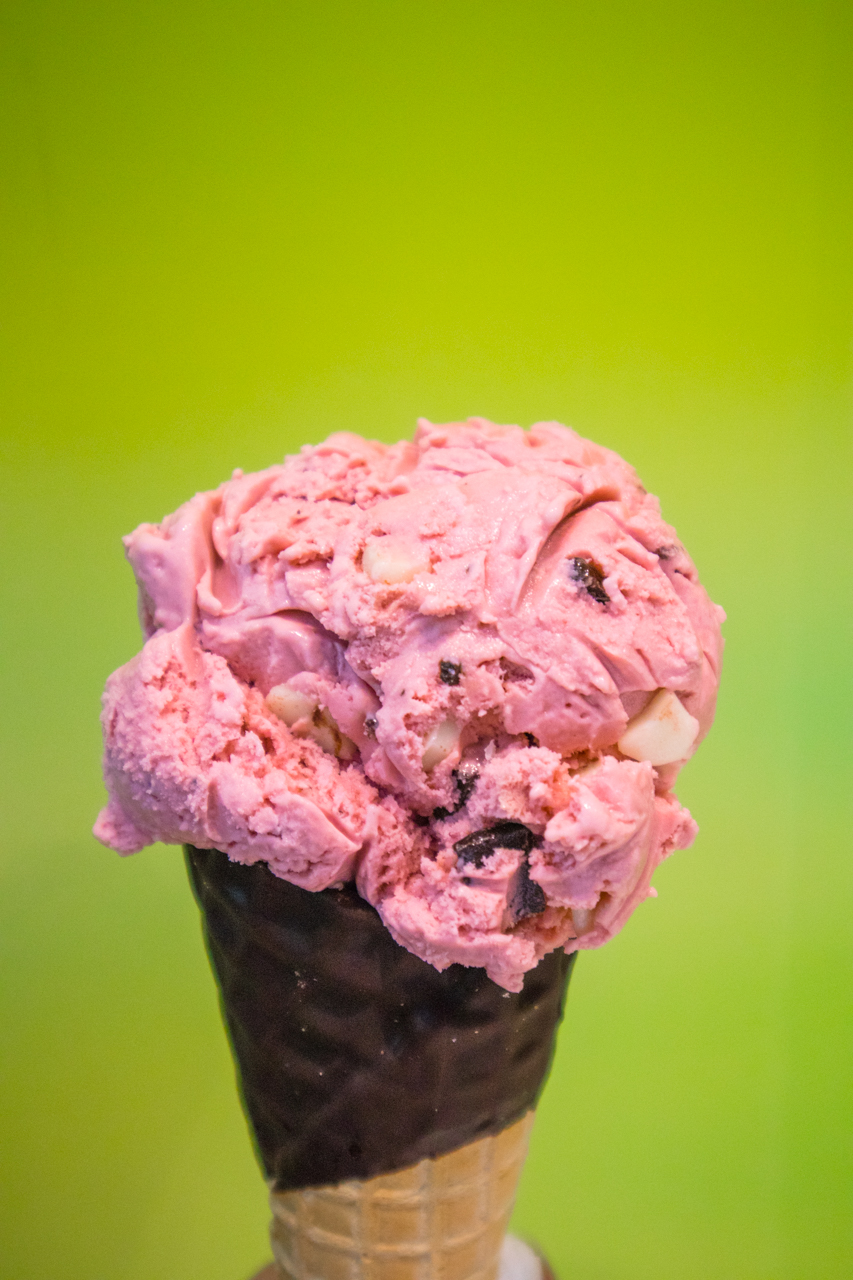 Stoney's Dream, on the other hand, is like double dutch's cousin on steroids. It's vanilla ice cream mixed with brownies, chocolate chip cookies, and a fudge swirl—quite the dream, if you ask me. The flavor Cake Batter is pretty much self-explanatory, but just to tease you, I'm going to go ahead and dissect it: It's angel food cake ice cream with a liquid chocolate swirl. Think preparing cake batter, but instead of baking it, you turn it into cool, creamy goodness.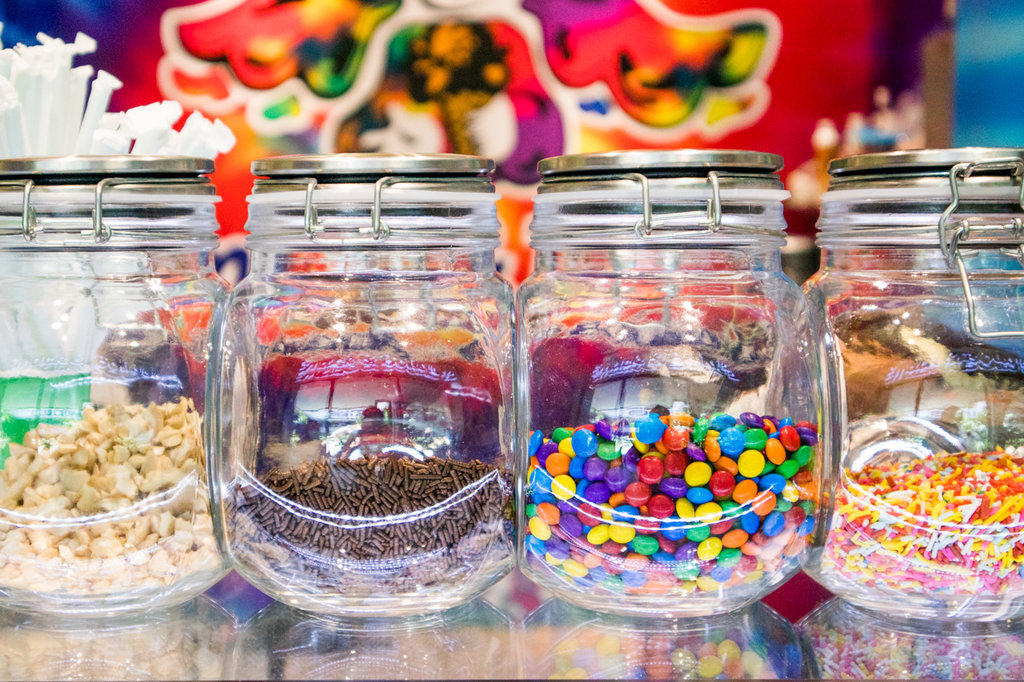 Other bestsellers are Cookie Monster (cookie dough ice cream with Oreo chunks), Chocolate Salted Peanut Butter Cup, Caramel Pecan, and Space Cake (cake batter ice cream with short bread cookie bits and chunks of red velvet cake—yum!).
And if you're not in the mood for ice cream, but you still want a refreshing treat, you can opt to go for a smoothie or a sorbet, which is vegan-friendly.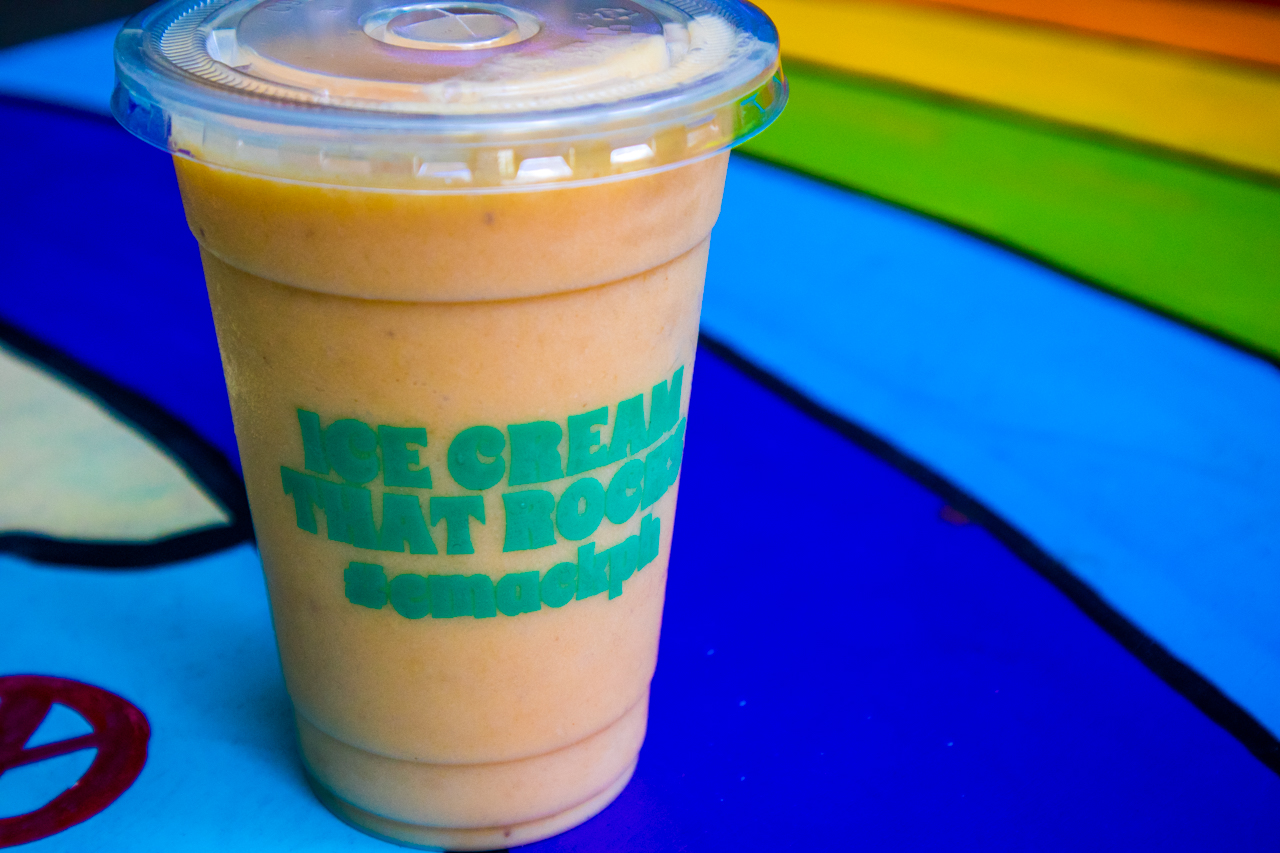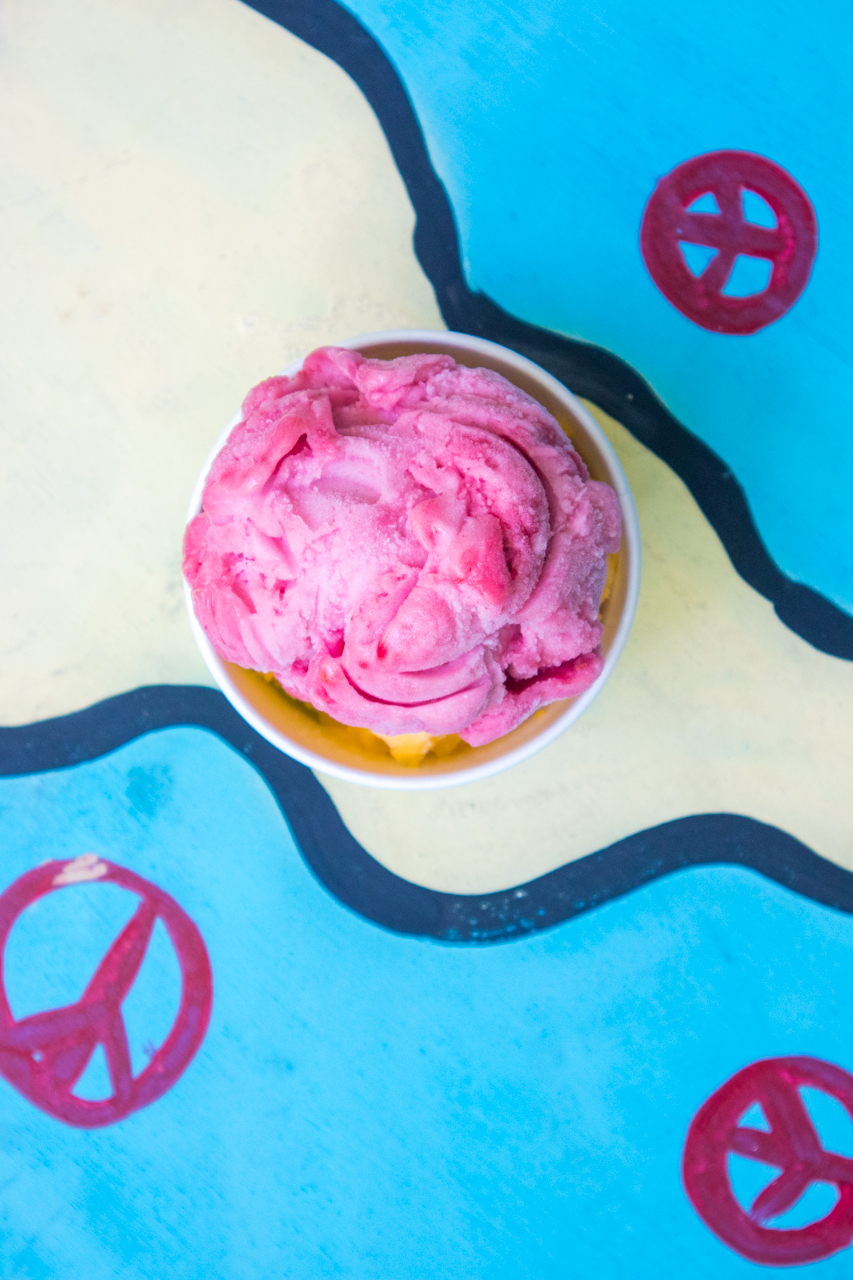 According to Zobel de Ayala, most of the smoothies they offer in Emack & Bolio's Manila are concoctions that are only available here. This is the ice cream company's way of adding Filipino flair to its global brand.
"We had fun exploring how we could introduce local ingredients with Bob when he came to visit. Most of our Smoothies like Philippine Fantasy are exclusive to the Philippines. We are also exploring how we can use local candy for our cones," she said.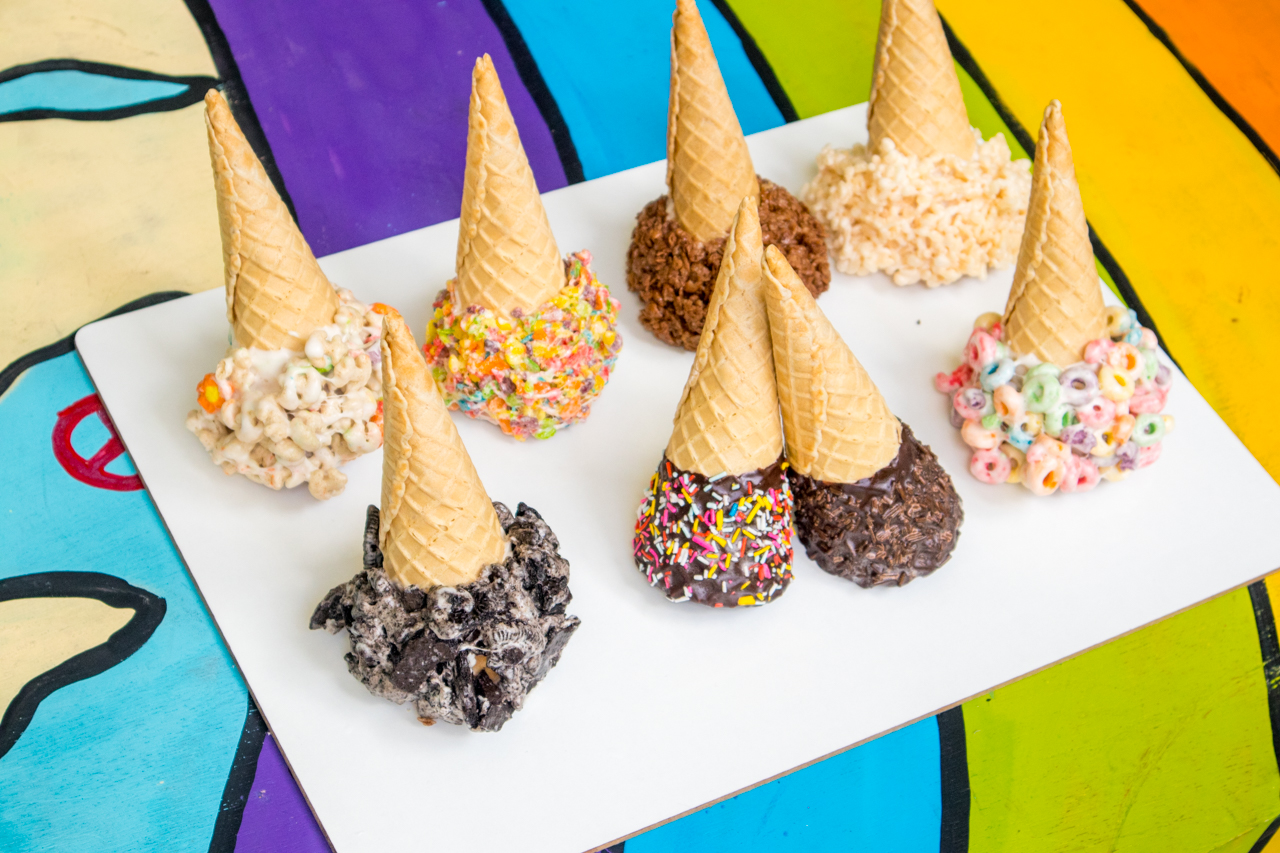 Read more: 
Melt down with Elait's artisanal rolled ice cream
Is gelato better than ice cream?
Freezer Burn serves uncanny, sweet pairings
Cool off with this coconut rum ice cream
TAGS: ayala malls the 30th Bolio's dessert Emack Emack & Bolio's ice cream ice cream parlor ice cream places nolisoli nolisoliph
WHY GO?
Emack & Bolio's offers signature flavors created in and shipped from their headquarters in Boston. For a refreshing change, its Manila branch offers tropical smoothies exclusive to the Philippines.
MENU