For someone who has a big heart for all things sweet, you probably wouldn't believe me if told you that I haven't had gelato before in my life. So it was only fate that I got the chance to participate in a gelato masterclass workshop courtesy of Carté D'or and actually learn how to make the Italian dessert from scratch (and also enjoy our creations after).
As we were being enchanted by the glorious process of making gelato, it got me thinking, "What makes it different from ice cream?" You'd think that gelato is just the Italian version of ice cream, but such is not the case.
Their differences dwindle into three factors: fat, air, and serving temperature.
Round 1: Fat
One thing that I noticed upon seeing the ingredients of gelato is that it uses more milk than cream. Unlike its American counterpart, ice cream typically uses more cream and less milk, making it fat and fluffy. Another is the absence of egg yolks in gelato, which makes it a healthier option if you're being conscious. Ice cream contains at least 14 to 25 percent fat, while gelato carries around four to nine percent. The lower fat content in gelato makes every flavor shine through.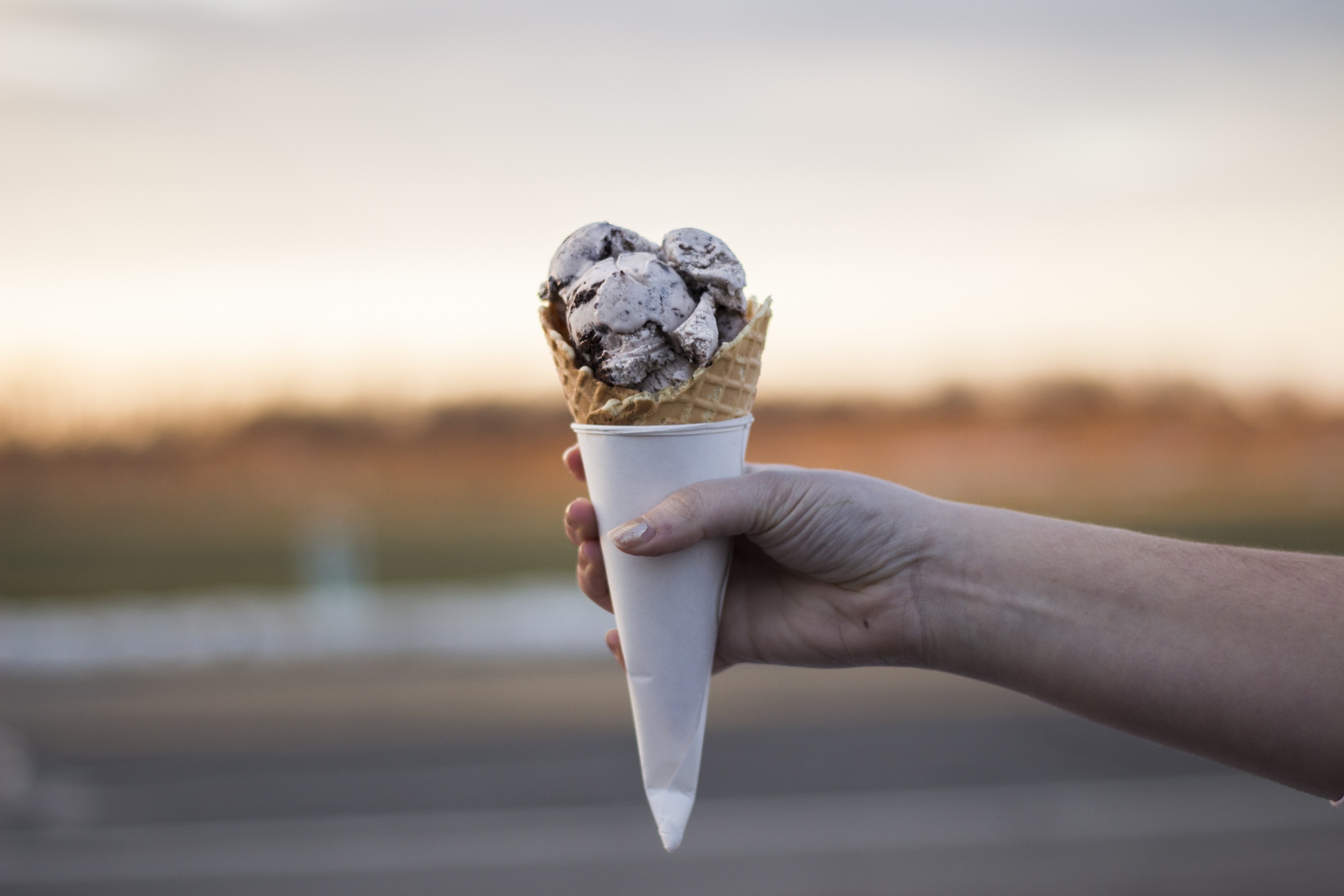 Round 2: Air
The reason why gelato is denser and silkier than ice cream is because it's churned at a much slower speed, meaning less air is being incorporated into the mixture. Ice cream, on the other hand, churns at a faster pace and whips more air (this process is called overrun), thus giving it a lighter texture.
Round 3: Serving temperature
The way I am able to differentiate gelato from ice cream is based on how they look. Ice cream appears to be solid and flat, while gelato looks like a billowy cloud of flavor. The reason for this is the serving temperature. Ice cream is best served at 10℉, and gelato at a much warmer temperature.
When it comes to variety, ice cream holds the wider gamut. They are more experimental with their flavors (wasabi ice cream, anyone?) while gelato likes to keep it simple and refined (hazelnut, pistachio, dark chocolate, and the like). No matter which dessert you prefer the best, at the end of the day, they all belong to the same frozen family. You can argue about their differences all you want, but wouldn't you rather enjoy a pint of each together?
Case closed.
Writer: BEA LLAGAS