At Apero, there's no shortcut for good food
It takes a few days before their sourdough breads land in the oven
info
Apero

Cafe, Bakery

Monday to Saturday, 8 a.m. to 7 p.m. Sunday, 9 a.m. to 4 p.m.

534-8064

₱

700 for two people
While everyone is still deep in slumber and dreaming, Apero's baking staff reports to work at 2 in the morning to start preparing and hand-mixing dough. "We start baking at 5 a.m.," says the café's part-owner Valline Go, ensuring that their bread is freshly baked every day. Meanwhile, the hot kitchen chefs make their daily trip to the wet market to source freshly caught fish and seasonal ingredients they could play with to offer on the specials board. Apero, the newest café in Corinthian Hills, departs from shortcut cooking and is an advocate of bringing back slow cooking to Manila's dining scene.
This neighborhood pit stop, with its view of the bustling city, offers two menus—AM (from 8 a.m. to 4 p.m.) and PM (from 4 p.m. to 11 p.m.)—making it a refuge for harried working people looking for quick breakfast takeaways, titas who brunch, and even couples craving for quality steak and drinks. Basically, they could serve anything you're craving for at any time of the day.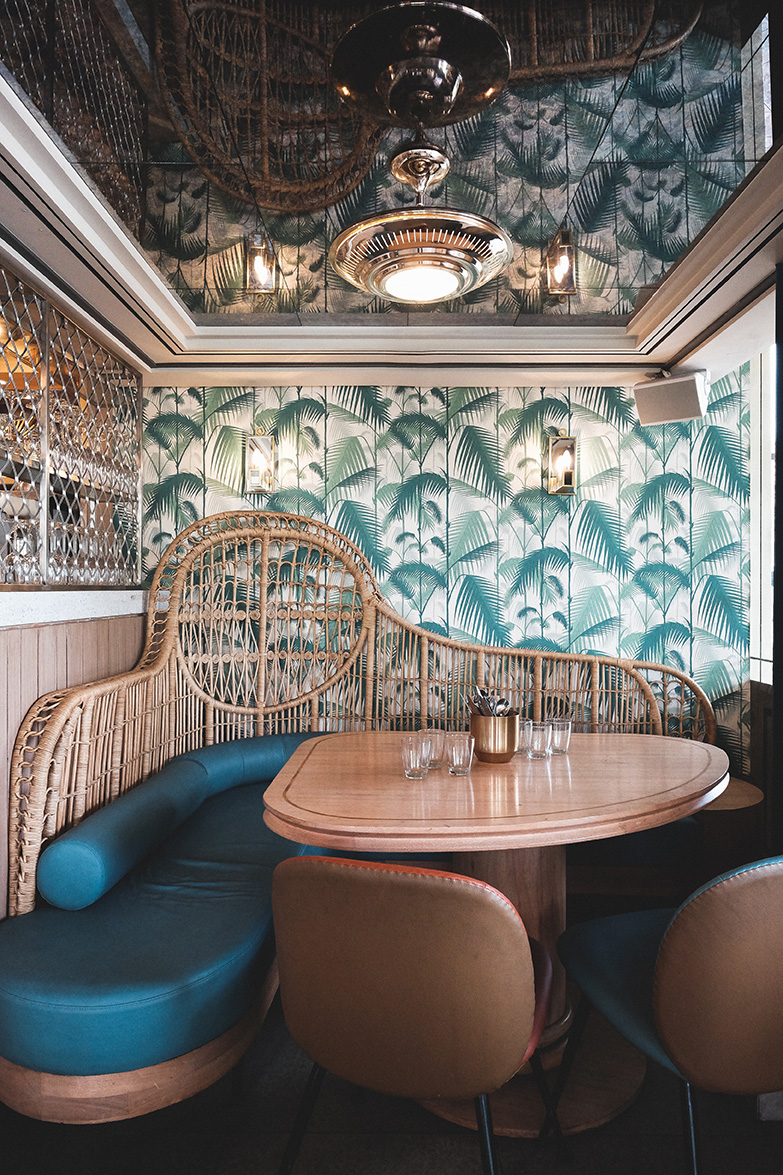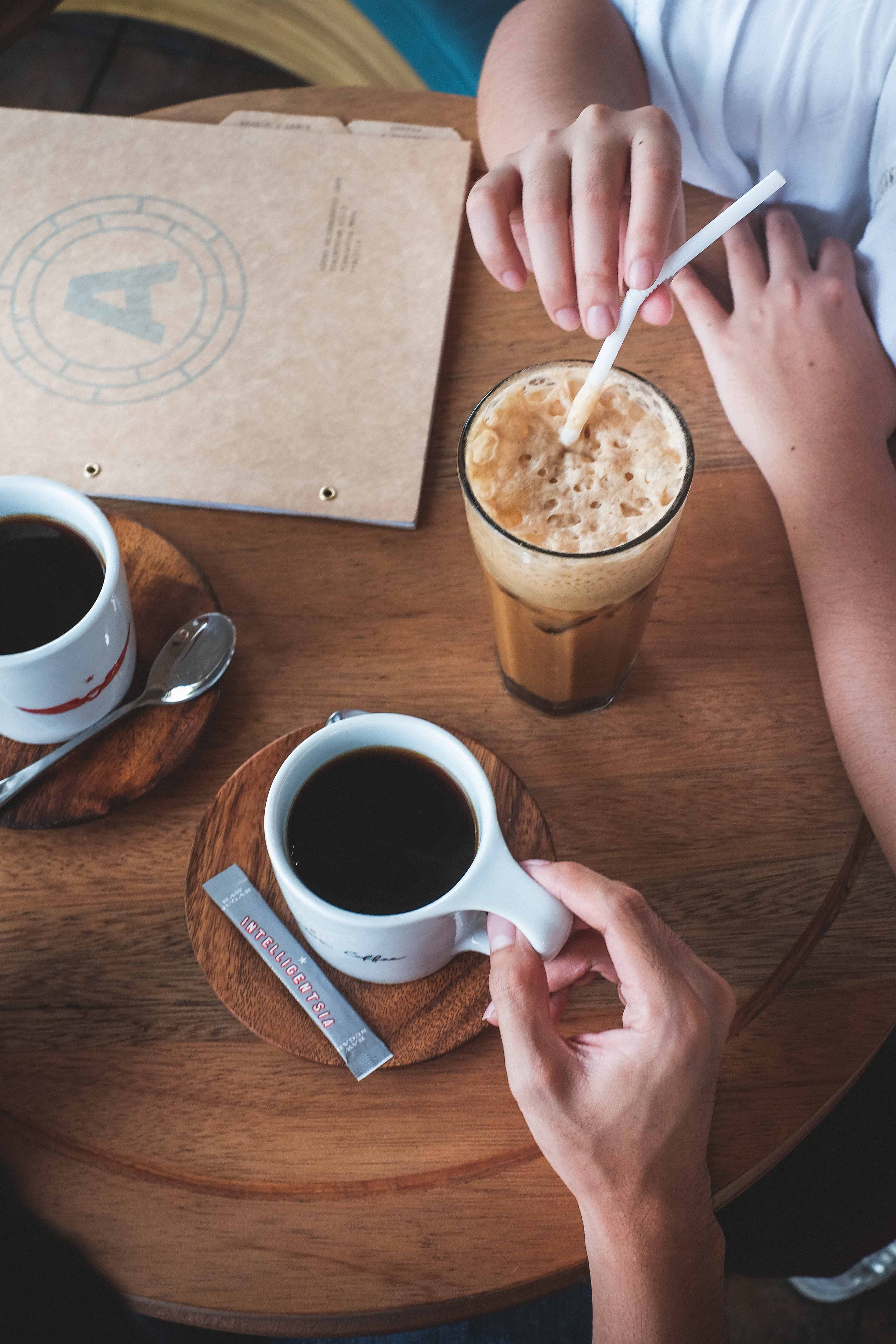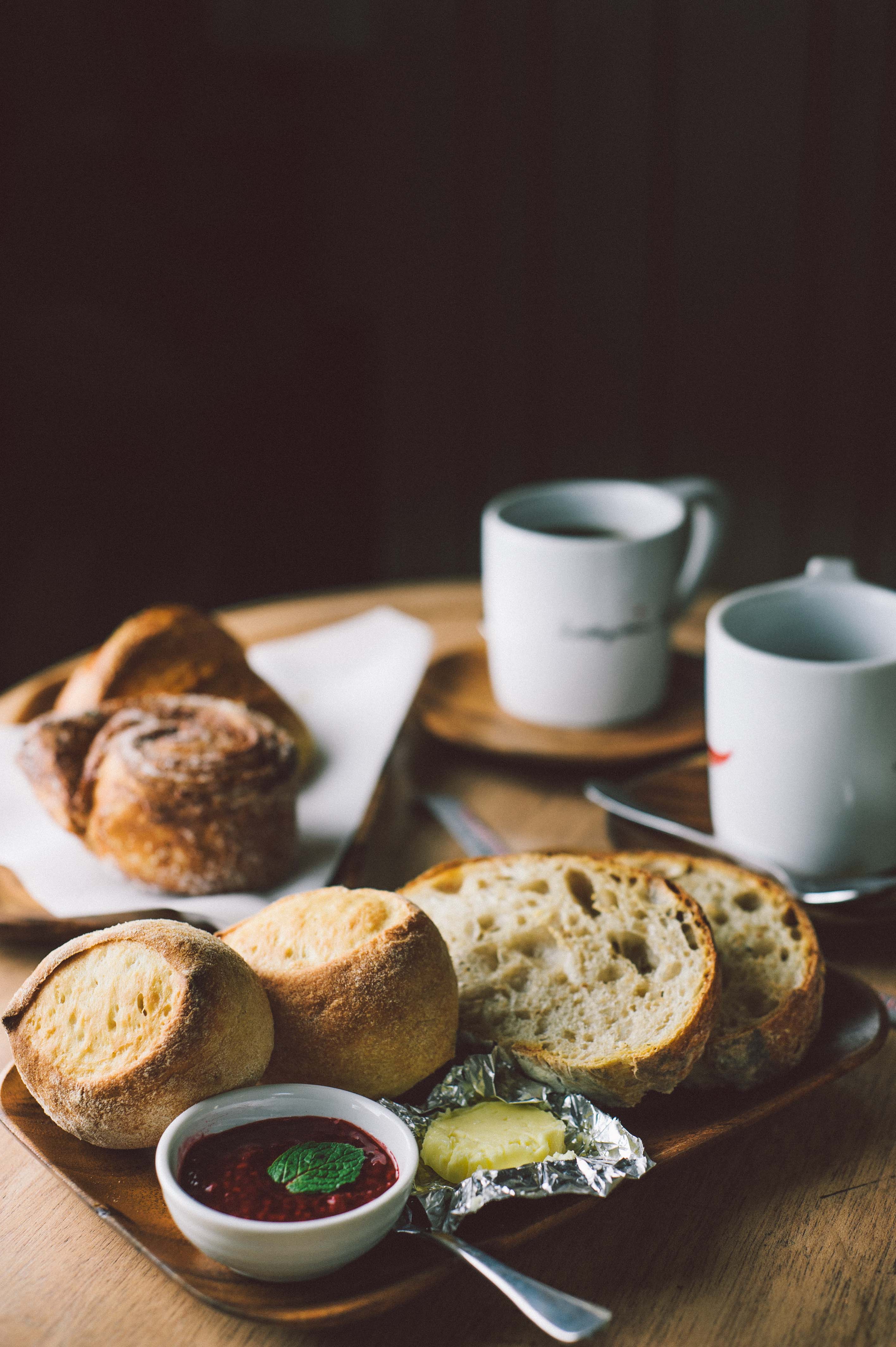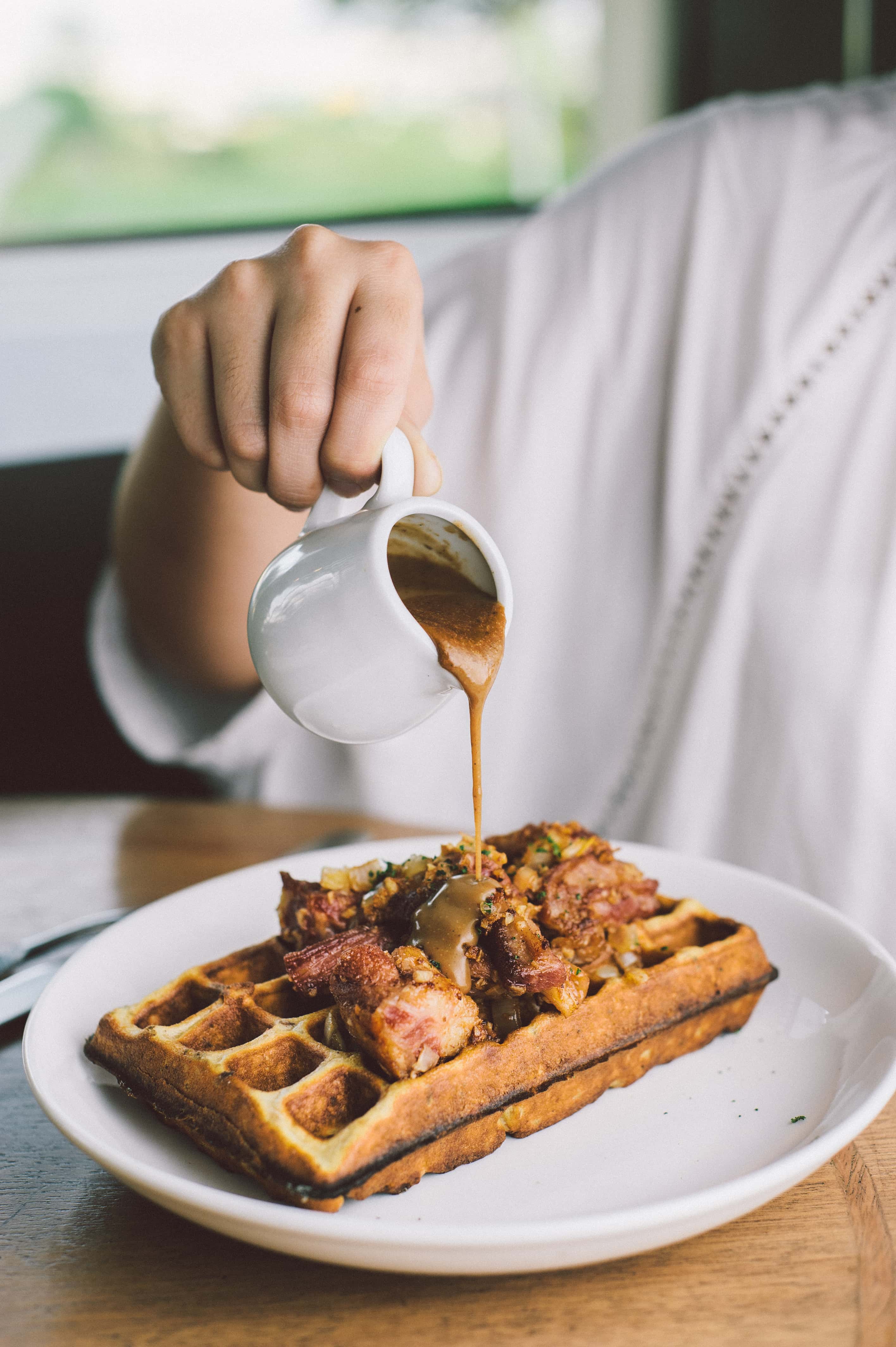 Enter the modern, tropical-inspired café at 8 in the morning for a quick breakfast run and get energized by the smell of brewing coffee and baking bread. The best example of familiar flavors presented in an unexpected package is their sourdough croissant. This naturally leavened bread has the same flaky crust of the croissant, but has the pleasing chewiness of sourdough inside. Butter and jams that go with the bread are also made from scratch, with Apero fermenting their own butter and importing berries for their jams. For a more filling meal, they offer a hefty serving of specialty porridge waffles with home-cured corned beef and peppercorn gravy. While porridge sounds like an odd base for a waffle, Apero uses a mix of grains—oats, quinoa, chia seeds, and flax—creating chewy and soft pastry while retaining a crisp crust. For a bracing morning brew, they offer Intelligentsia coffee, a U.S. coffee roasting company and retailer and a major representative of the global third wave coffee community. On hot days, the Mocha Angelano, their version of the frappe, surprises with the subtle sweetness in its strong coffee taste.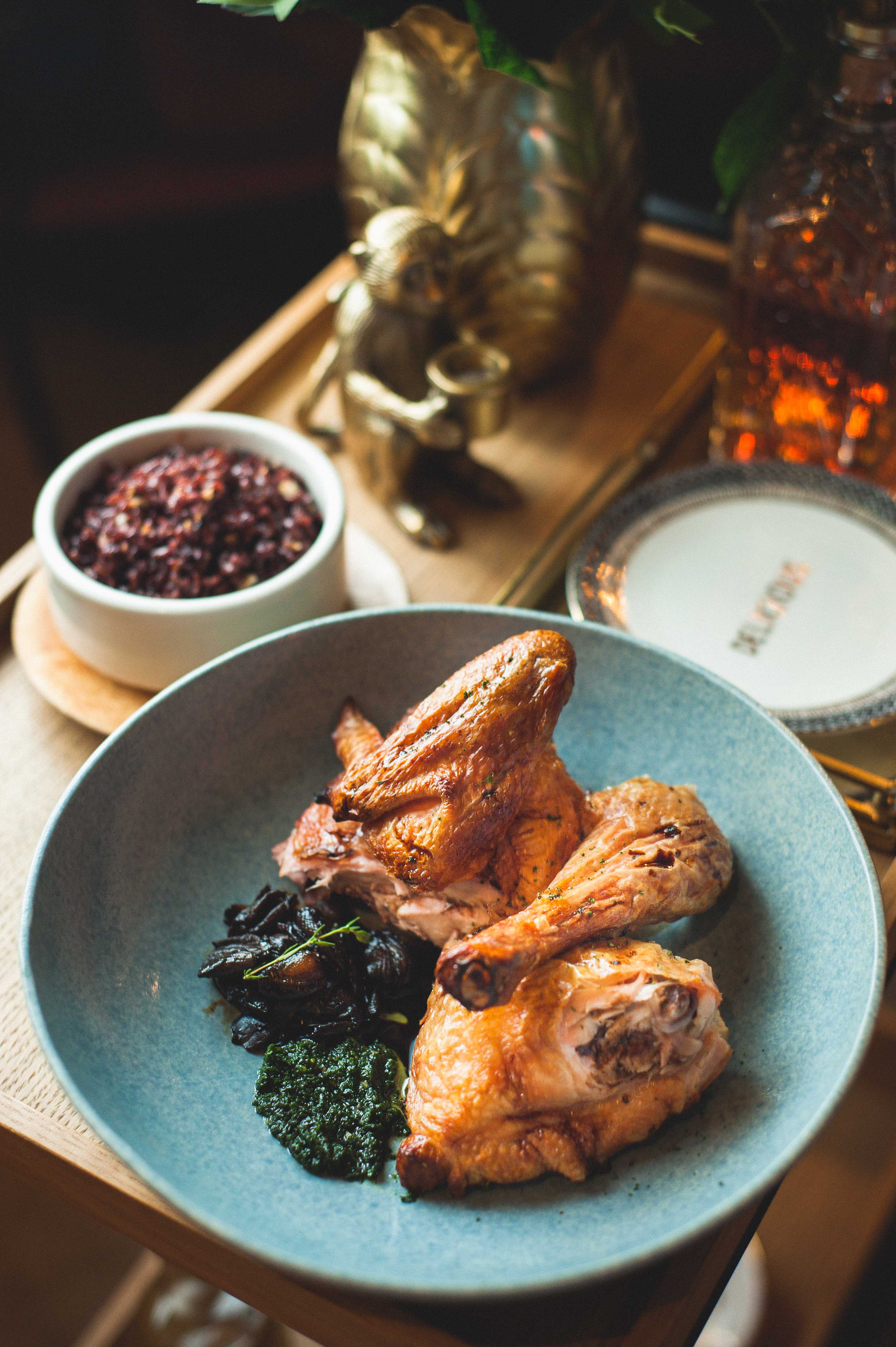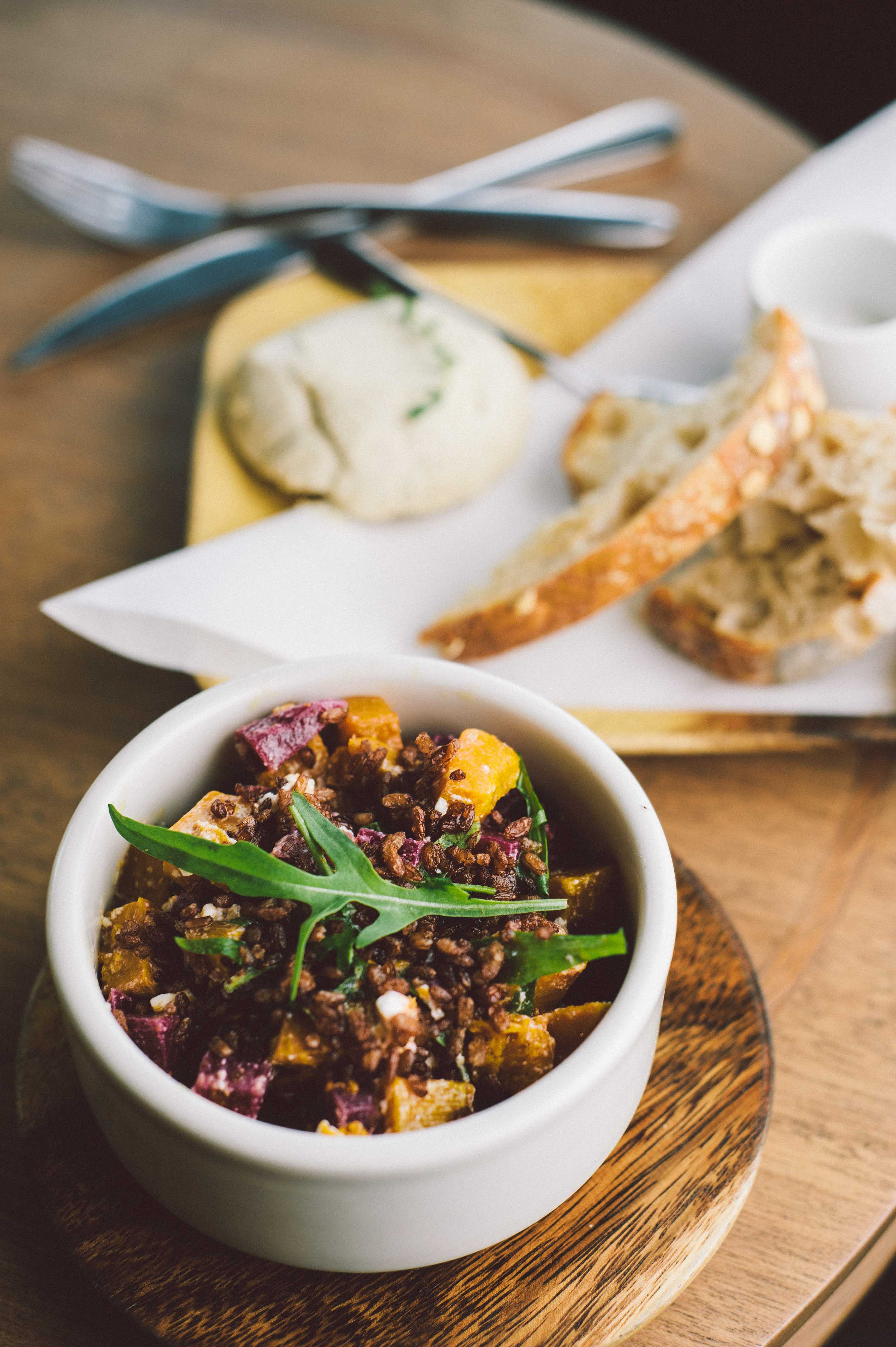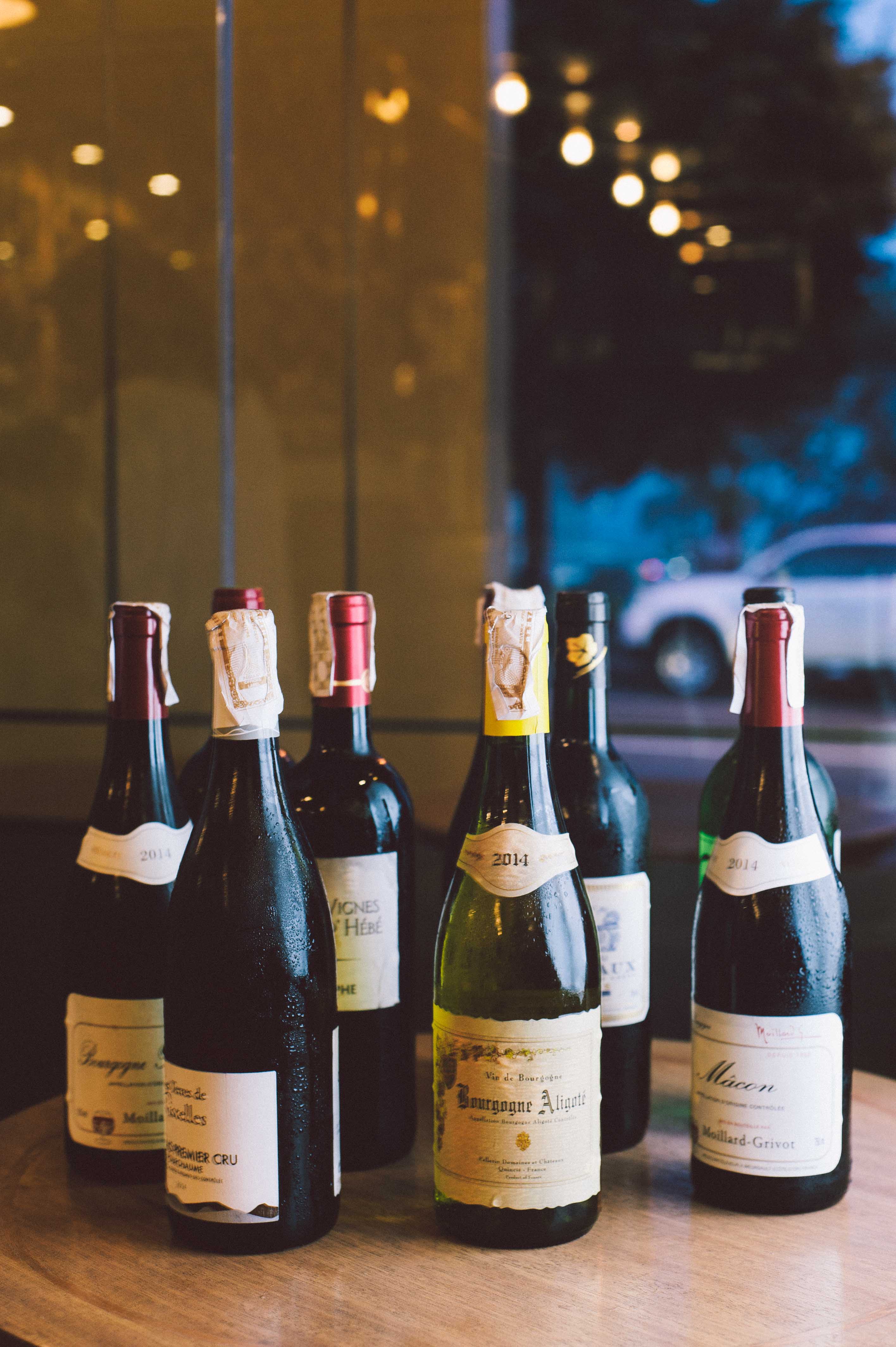 An ode to home cooking, Smoke Roasted Organic Chicken is part of both their brunch and dinner lineup and has easily been their patrons' favorite. Go boasts that there are no shortcuts made to put together such a simple yet satisfying dish. "We brine the chicken for a day, season it with only salt and pepper, and cook it in our brick oven." To highlight their attention to detail, part-owner Bryan Chua adds, "We use an 11-week-old free range bird—old enough so you can taste its flavor but not too old that it's already too tough."
Their dinner and cocktail menu is their most recent offering, an enticing treat for the after-work crowd who wants to wait out the rush hour traffic. The Apero (or apéritif) is recommended to be paired with a cocktail before the main course, and myriad textures are present in their Marinated Beet and Pumpkin Salad, consisting of goat cheese, crispy rice, and rocket arugula; it's best paired with a sweet glass of Lillet.
Basically, Apero is another comfort food joint in the north, but their attempt to merge the worlds of old (meticulous and time-consuming cooking) and new (flavorful twists on all-time favorites) is quite successful. "You don't have to cook fancy or complicated masterpieces—just good food from fresh ingredients," Julia Child once said. Add to that the value of patience, and it sums up Apero's philosophy: that good things take their time.
This story was originally published in Northern Living, October 2016.
TAGS: aperitif Apero cafe Corinthian Hill duck Neighborhood cafe nolisoliph sourdough bread
WHY GO?
Apero sates your cravings for freshly baked breads and even cocktails.
MENU