Among huge loaves of traditional European breads, there's a curious type of bread arranged beside buttermilk loaves. The bread in question exhibits a knotted shape that almost belongs to a naked ensaymada. A portion of the crust, however, suggests that it stayed inside the oven longer than intended. Then, when it meets your mouth, it reveals an odd yet pleasant lactic taste far from the sweet breakfast bread we're used to. Parts of its crust have the bitterness akin to brewed coffee, while the inside imparts sour notes to the palate. This is Panaderya Toyo's take on the classic pan de sal.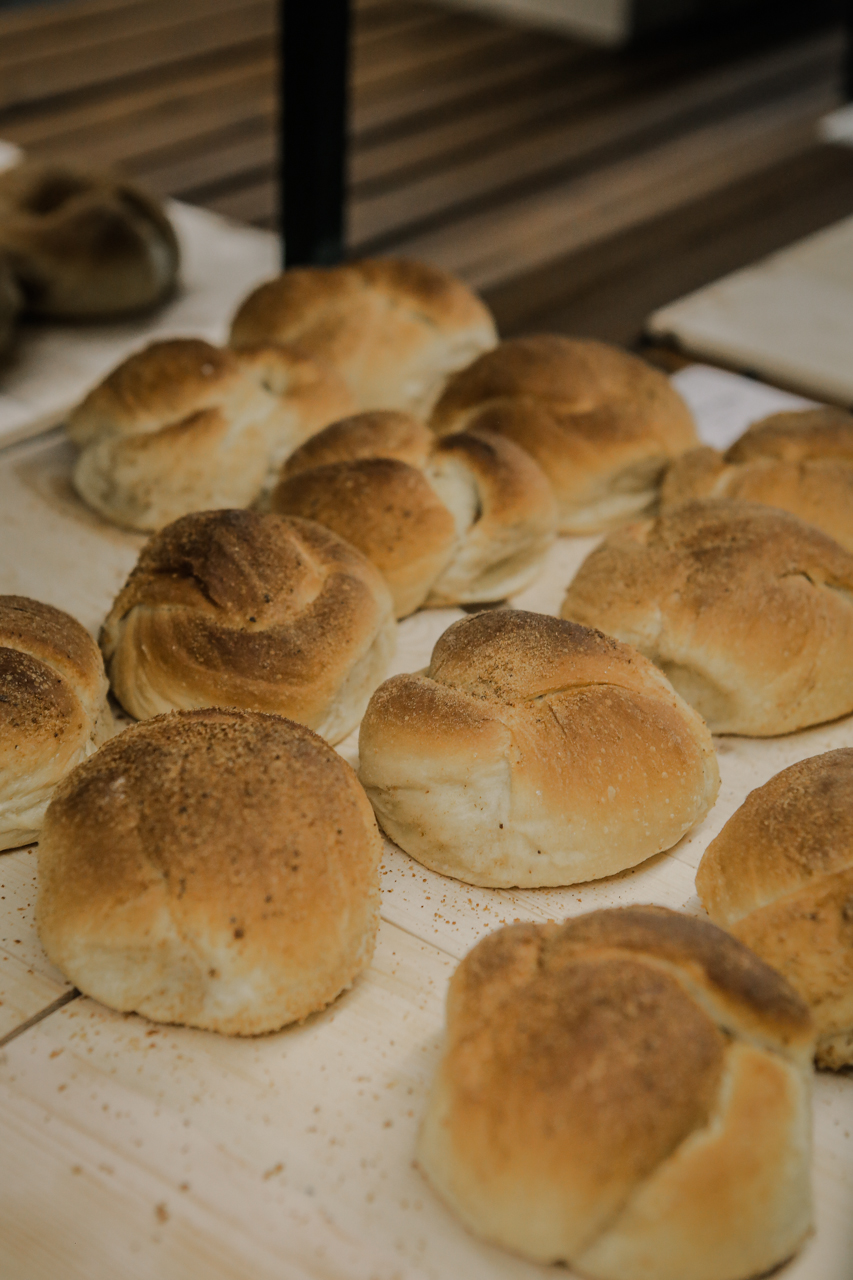 "It's a very natural process that we wanted to celebrate in our space," chef Jordy Navarra says. The breakfast staple is the first Filipino bread Panaderya Toyo developed with head baker Richie Manapat's "natural tropical" bread-making process.
It's a process of reinvention, but his technique also reconnects us with the traditional way of making bread. In fact, their version may even be similar with pan de sal naturally leavened with tuba back in the day.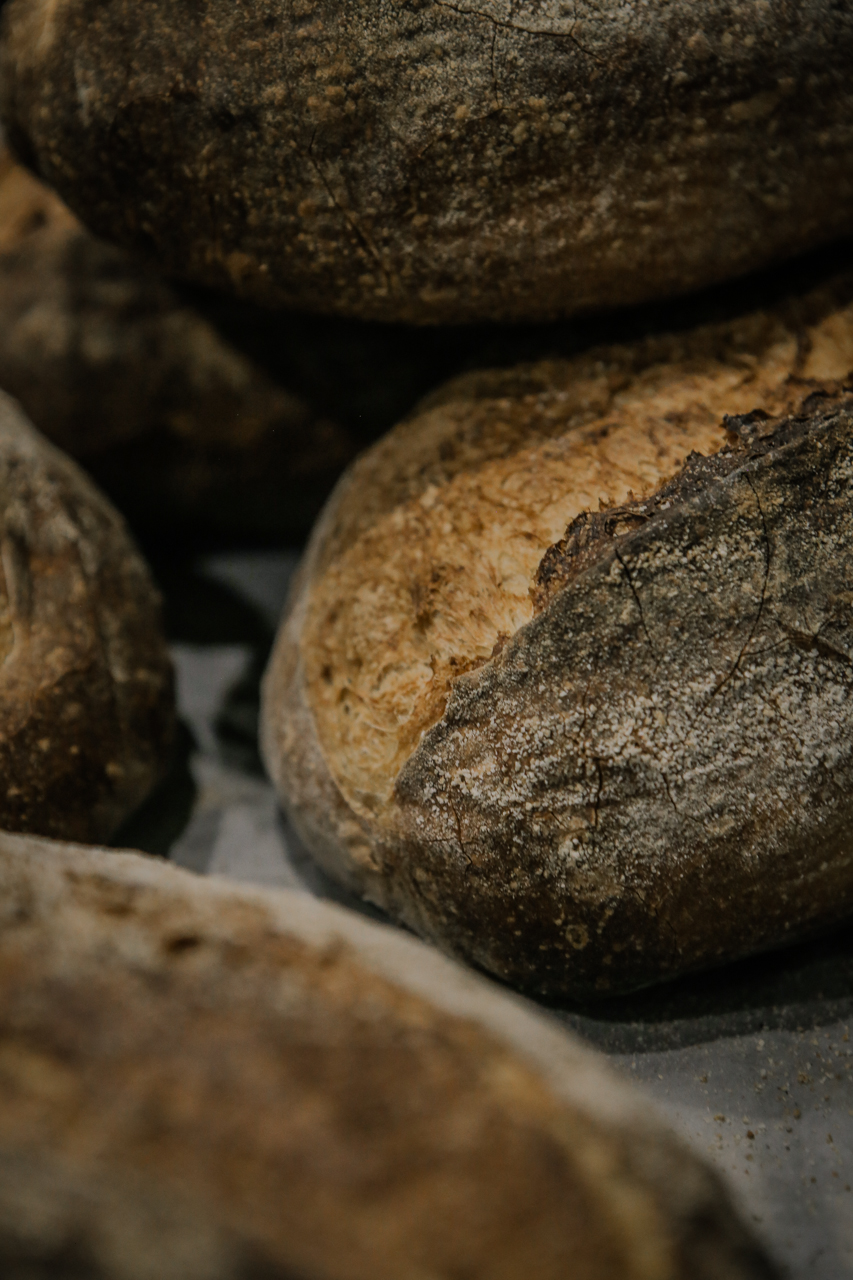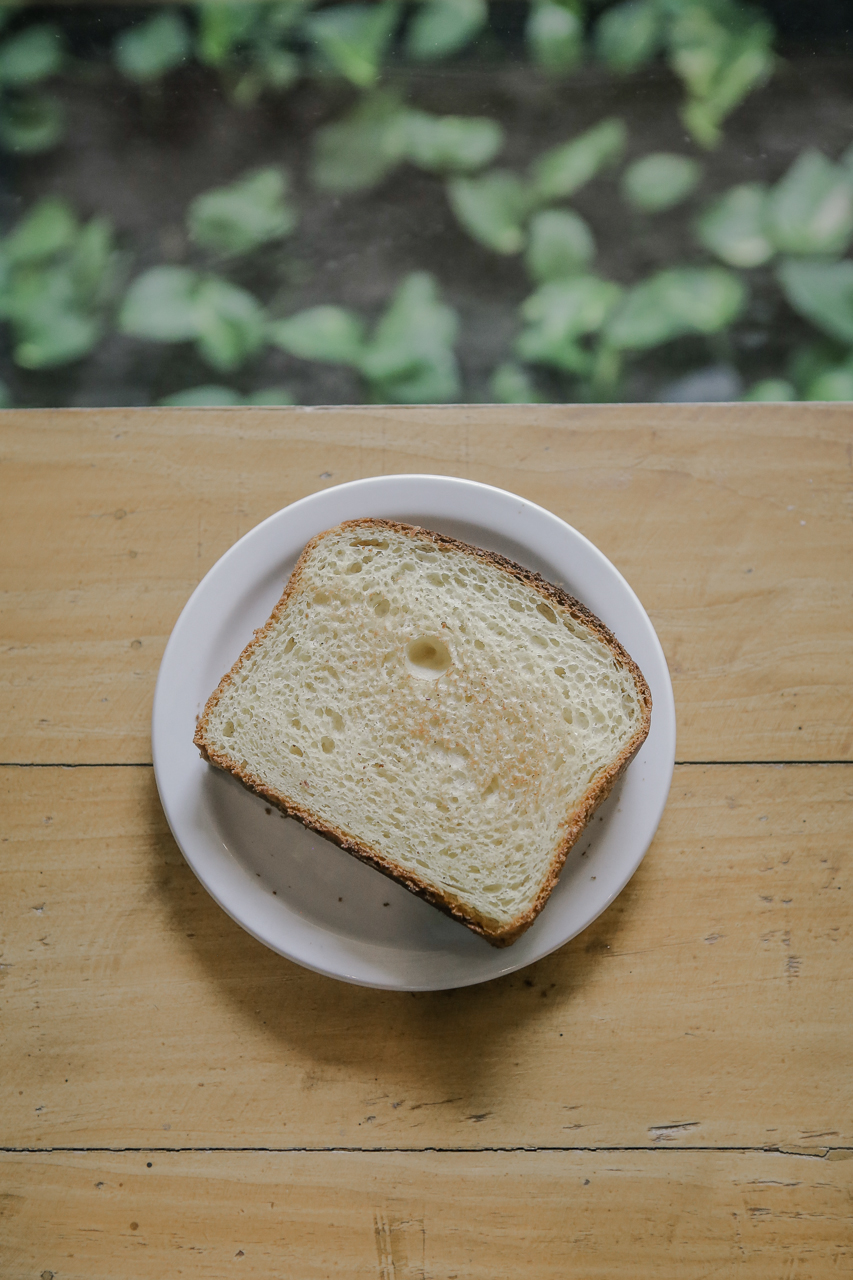 While most bakeries start baking during the wee hours of the morning, Panaderya Toyo needs at least a couple days to make their breads. "The first day is preparing the masa madre, which is our sourdough. The second day is when we mix and bake, but some even take a third day," Manapat says.
It doesn't only take patience to make Panadarya Toyo's breads, but it also requires precision. The pan de sal dough, for example, is tied in a knot because Manapat makes a wetter dough to create a more tender bread. If it's shaped like the usual pan de sal, the dough would flatten out like pancakes when baked.
The dough is shaped on a counter made of mango wood and assembled with food grade beeswax. Then, it's baked in a Zanolli modular oven specifically designed according to Panaderya Toyo's requirements.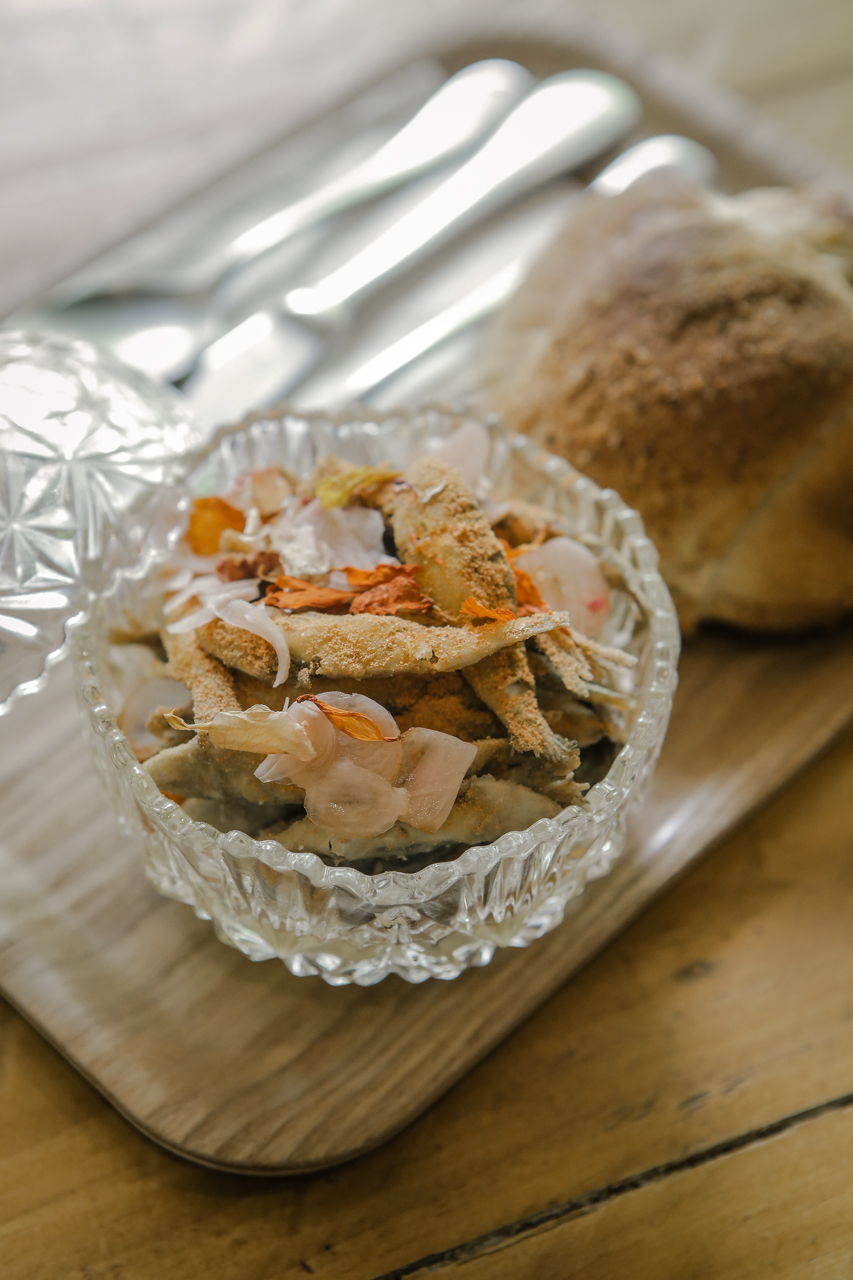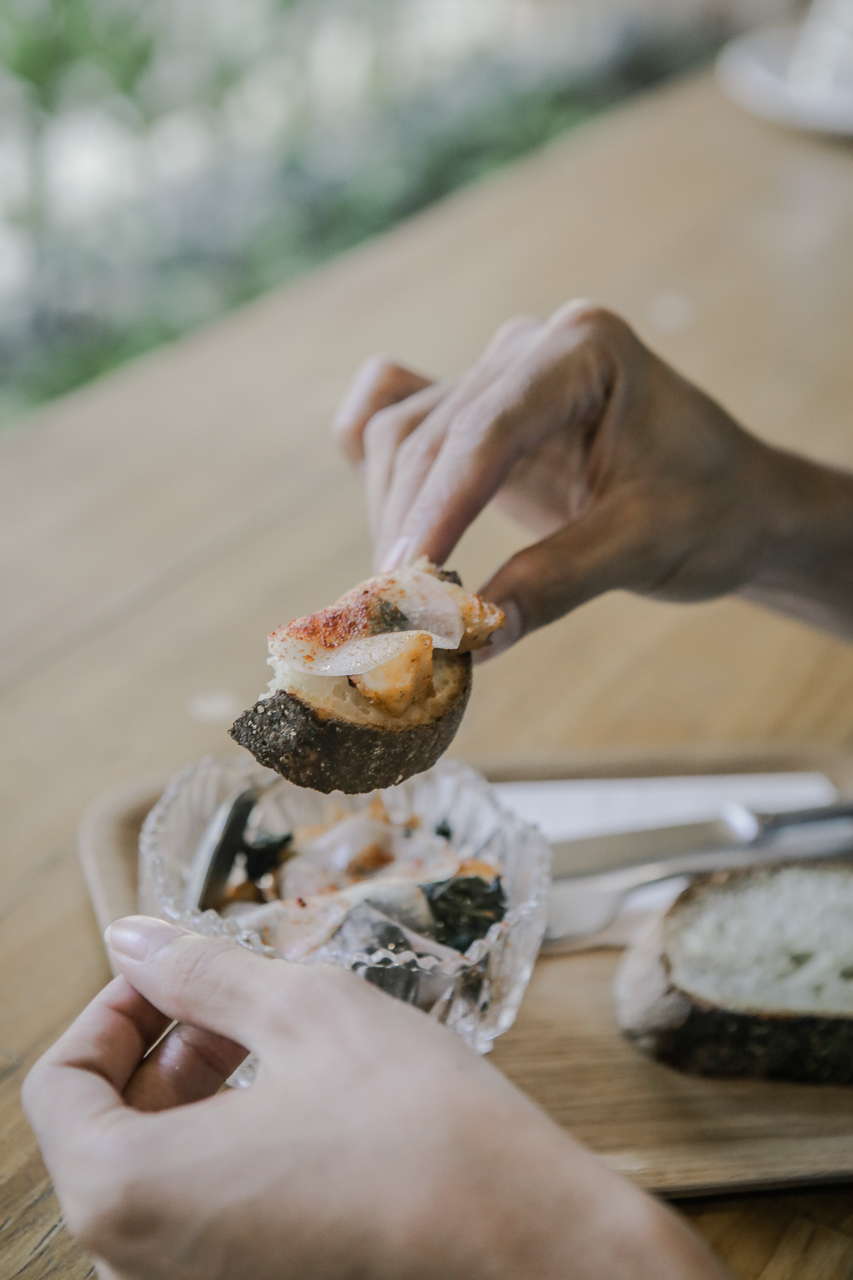 Since wheat is not naturally found in the Philippines, Panaderya Toyo imports flour. This year, they're planning to switch to a heritage flour from Australia. "It would be similar to what they serve back in the day," Manapat says. However, they still incorporate local grains to various breads.
The Pan Casero, for example, has a certain percentage of local corn flour. It's also dusted with hand-milled brown rice instead of semolina. Panaderya Toyo also aims to create flour out of Ilocos sorghum or batad.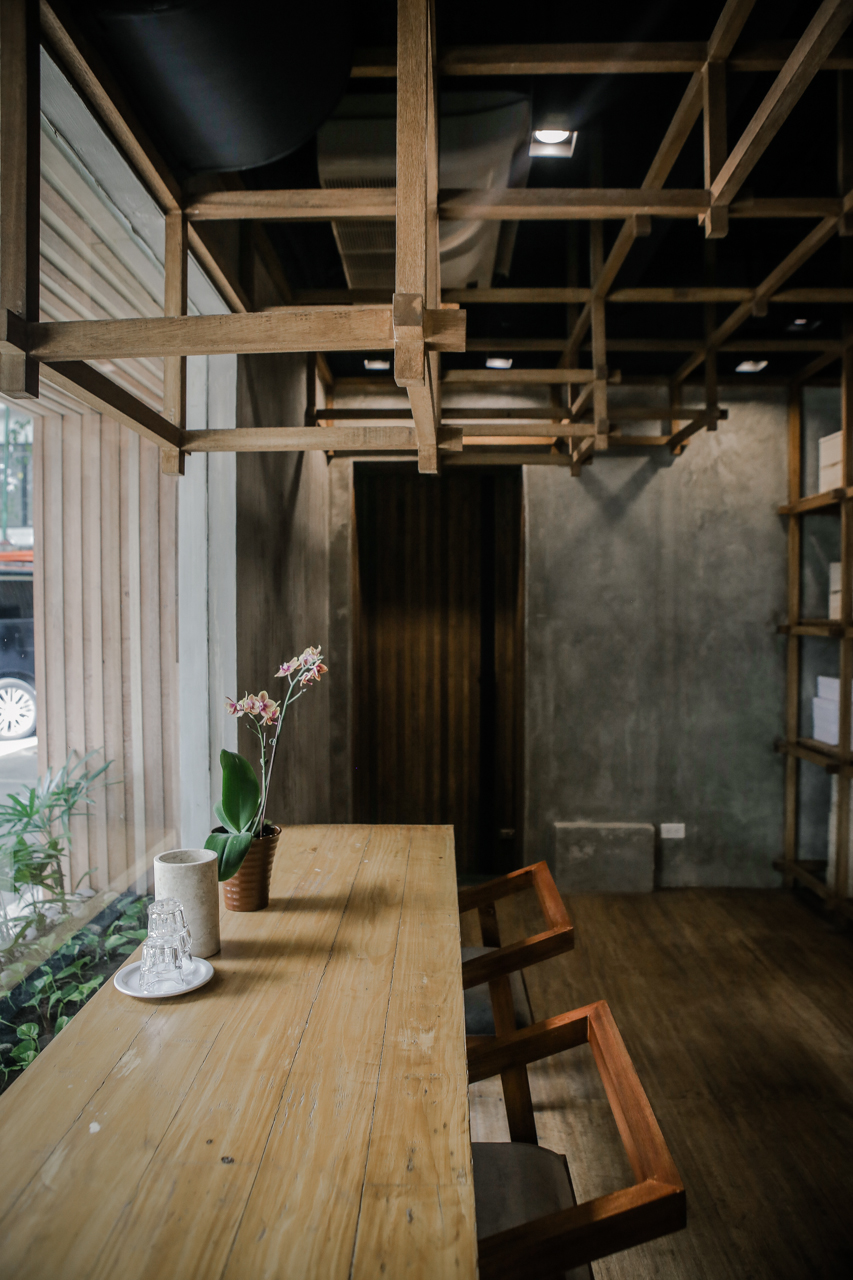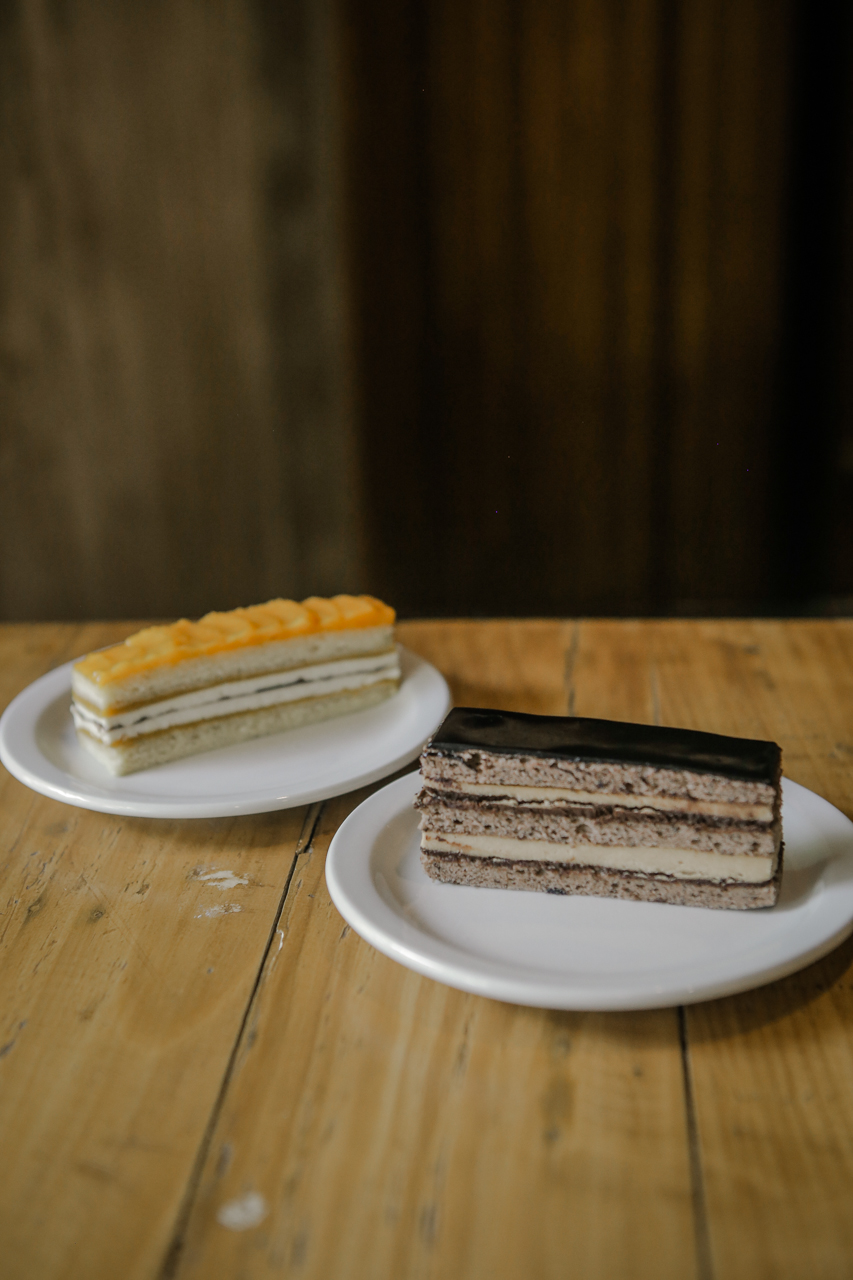 "Hopefully, over time we'll find more and more of that and incorporate lesser known grains into breads on top of making culturally relevant bread," Navarra says. Aside from utilizing local grains, Panaderya Toyo will also offer other Filipino breads like bicho-bicho and kalihim soon.
It probably sounds like an overstatement to say that Panaderya Toyo's bread is life-changing. But the moment you dine here and crumbs fall on your lap, you'll find yourself in silence while breathing in the scent of freshly baked bread. After that, you'll know what good bread tastes like.
Read more:
Richie Manapat goes back to the basics of bread with sourdough
Fluffy bread with no carbs? It's possible
I made flour-free bread from scratch
Writer: OLIVER EMOCLING
PHOTOGRAPHY DANICA CONDEZ