This is the week to watch an award-winning chorale
Celebrate 38 years of the UP Singing Ambassadors this June
Jun 11, 2018
There is a reason why certain things last for a long time. Some just have pure luck, while luckily for others, like the University of the Philippines Singing Ambassadors (UPSA), talent is something that doesn't run out that easily.
For 38 years now, the UPSA has been revered as one of the country's foremost choral groups. And they have every right to the moniker given the recognition they have garnered here and abroad.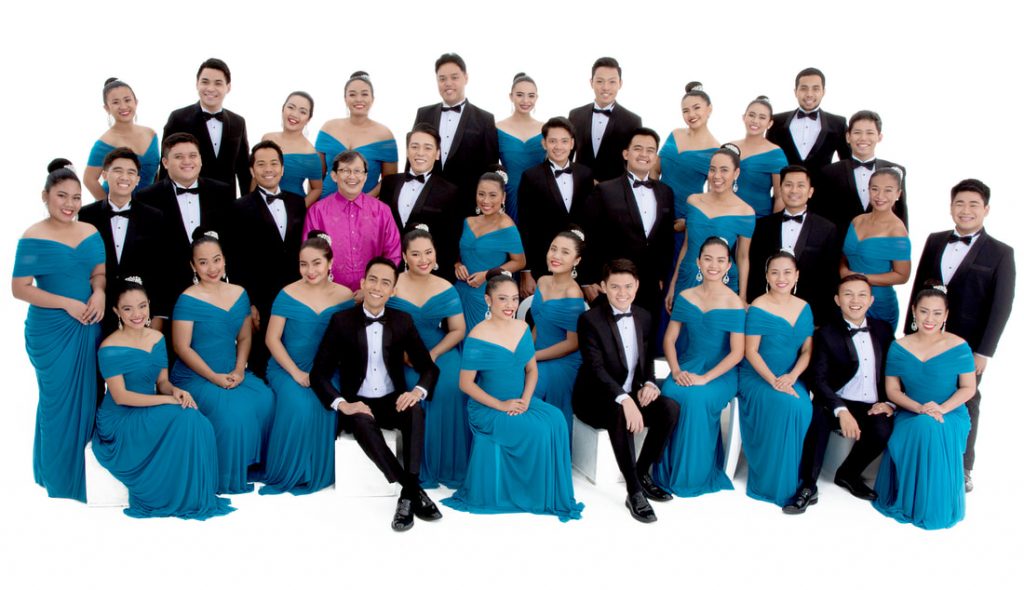 One other reason for UPSA's sustained fame is their conductor and founder Dr. Edgardo Lumbera Manguiat who is a choral clinician, composer, and musical director. Dr. Manguiat himself has a few accolades to back him up, including winning the Dirigentenpreis (Conductor's Award) at the 2nd Johannes Brahms International Choir Competition in Germany and the Special Prize for Excellent Conducting Performance at the 25th Bela Bartok International Choral Competition in Debrecen, Hungary.
He has also led the UPSA to 5 grand prizes, 23 first prizes, and other special awards in 18 European choral competitions.
The UPSA will celebrate its 38th founding anniversary this August. In line with this, they will be having a series of concerts from June 11 to 18 in various venues in Metro Manila.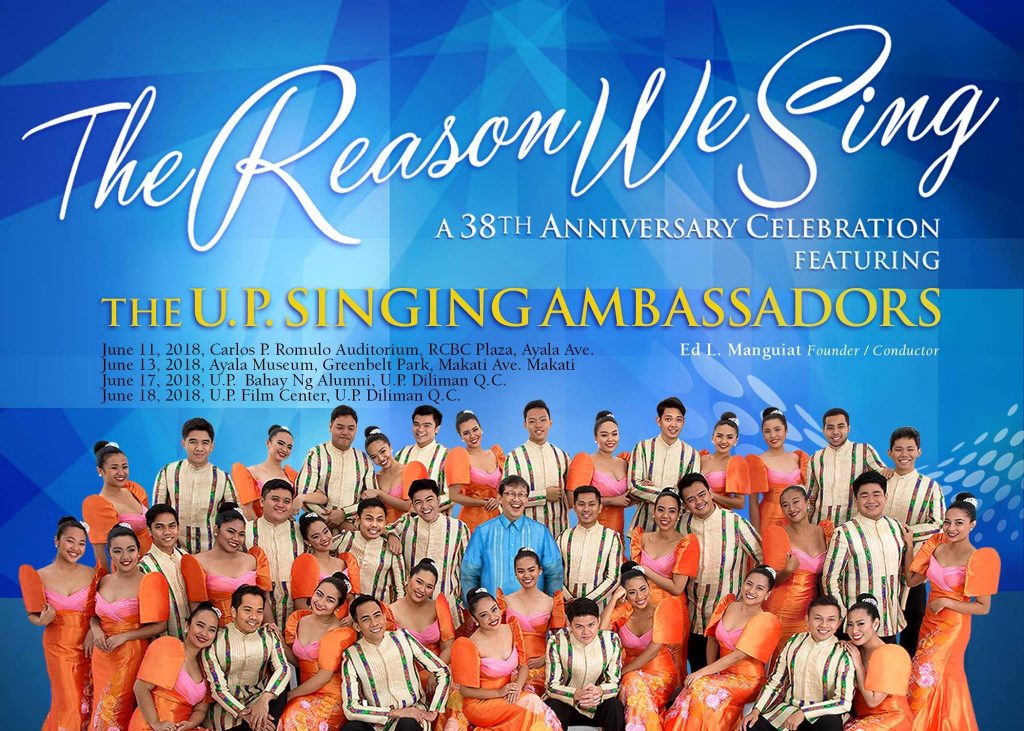 Students get a 50% discount and Senior Citizens and PWDs get a 20% discount for regular tickets.
You can reserve your tickets online at tinyurl.com/38thAnnivTickets. You may also contact 0949-3026211 or call 924-9378 for inquiries.
Photos Courtesy of The U.P. Singing Ambassadors
Read more:
Is the best seat to a concert always the most expensive?
Where to go and what to do for Independence Day
Waiting out the rush hour traffic? Attend a concert
TAGS: choral group concert nolisoliph U.P. UP Singing Ambassadors