Health over utility: A case against coal-fired power plants
The government is aware of the dangers but coal plants provide quick and reliable power and there are plans to build more to address demand
Oct 4, 2018
It was with a heartbreaking photo of a toddler whose face and scalp bore skin infections similar to scabies that satirist and television talent Jun "Bayaw" Sabayton brought attention to the ill effects of coal-fired power plants on health and the environment.
Sabayton did not reveal the specific plant in his social media post, only saying it is located in Limay, Bataan. He was clear however, in stating that the condition the child suffered was a result of "coal."
"Hindi lang mga maraming aso ang nagkaka-galis dun, pati na rin ang mga bata at matatanda, ang nakakalungkot pa dito ay yung mga sakit na hindi nakikita sa labas tulad ng lung problems at tumataas na bilang ng may cancer sa isang barangay," Sabayton lamented.
He went on to blame coal emissions from these plants for causing climate change and said coal-fired plants used obsolete ("luma na at matandang") technology.
Sabayton urged parties he did not name to develop more sources of renewable energy like solar and wind power that do not harm the environment. "Bilisan na natin," he asked.
Sabayton's appeal is hardly alarmist. Environmental protection advocates all over the world are calling for a halt in coal-fired power plant construction for decades.
China is among the major world powers to listen. Senate health chair Jose Victor "JV" Ejercito said his committee learned China is "now building 50 nuclear power plants to replace coal plants, especially after Beijing suffered persistent, life-threatening smog due to coal emissions."
It would take time before Sabayton would get his wish. Senate energy chair Sherwin Gatchalian said coal made up 50 percent of the country's total power generation for 2017.
"Until we can find alternative sources of base load power at around the same price, one cannot just shut down these plants right now or else half of the country will experience blackouts," Gatchalian warned.
The University of Calgary's website describes coal-fired power plants as those using coal combustion to generate electricity.  This process is used in 40 percent of the world, mostly in developing countries, the site said.
Coal power's downside is the emission of large quantities of pollutants like nitrogen and sulfur oxides, carbon dioxide and methane that cause global warming and eventually worsen climate change. The emissions also affect air quality.
Because large quantities of water are also required to remove impurities from coal, aquatic life around coal-fired plants also suffer in the long term.
While some government officials recognize the ill effects of coal emissions, there is apparently no plan to stop their use. In fact, the Department of Energy (DOE) indicated the country will continue using coal plants and plans to construct more of them, at least until the end of the first half of this century.
Just last May, Energy Secretary Alfonso Cusi announced a Chinese company will put up "several coal merchant power plants" with a combined capacity of 1,500 megawatts (MW) "as part of a deal" with China's state-run National Energy Administration "to put a downward spiral on price."
Cusi added the Chinese company is "now looking at potential sites in Cebu and Luzon." Meanwhile, there is an ongoing online petition calling on the government to abort a plan to construct a coal-fired plant in Luna, La Union.
In Luzon alone where Sabayton encountered the toddler, the DOE website lists 19 coal plants, along with 14 assorted "oil-based" plants, five that use natural gas, another five that use geothermal energy, 14 large and small hydro electric plants, 13 solar plants, four wind-powered plants, and six that harness biomass.
The Poland-based research firm Energy and Natural Resource Market issued a paper last January saying coal's share in the Philippine energy mix "will remain at a high 32% of the total energy consumption, until 2020 at least, despite opposition from environmentalists."
As if to bolster this, a separate report from the UK-based consultancy Wood Mackenzie said coal-fired projects are "expected to maintain dominance in the energy markets of emerging economies in Asia in the next two decades."
The DOE released its own report in 2015 that also indicates of the continued dominance of coal plants in the country.
First it noted the "huge growth" in total installed capacity power plants (the production capacity of a power plant based on expected or actual capacity) all over the country following the "increased installation of large coal-fired power plants."
Five new ones in Luzon alone have a combined capacity of more than 1,400 MW. Imagine the emissions.
The department's 2015 report shows Luzon's total installed capacity has increased to 13,668 MW while the total dependable capacity (maximum amount of electricity that the main generating unit can reliably produce during peak hours) grew to 12,179 MW.
"About 25 percent of this increase came from the operation of the new large coal plants," the DOE said.
Base load capacity is also crucial, health chair Ejercito said, referring to the minimum level of demand on an electrical grid over a specific period of time.
Power plants, whatever their source of energy, are supposed to provide a constant supply of power.  This is important to sustain all household, commercial and industrial activity.  It is also a factor that spurs economic growth.
Trouble happens when power plants conk out due to old age or fail to produce enough supply for a consistently growing population.  This is the main reason the country needs to find new venues and continually construct more power plants.
Ejercito said coal-fired plants are considered reliable compared to environment-friendly renewables like solar and wind power. Solar power would need sunlight and wind needs wind.
"Which means they are intermittent and you cannot rely on them 24/7.  The economy relies more on base load plants like those fired by coal," he explained.
Which is why the DOE prefers to continue using coal plants. In its report, the DOE projects that Luzon's peak demand will increase thrice from 9,726 MW in 2016 to 29,852 in 2040.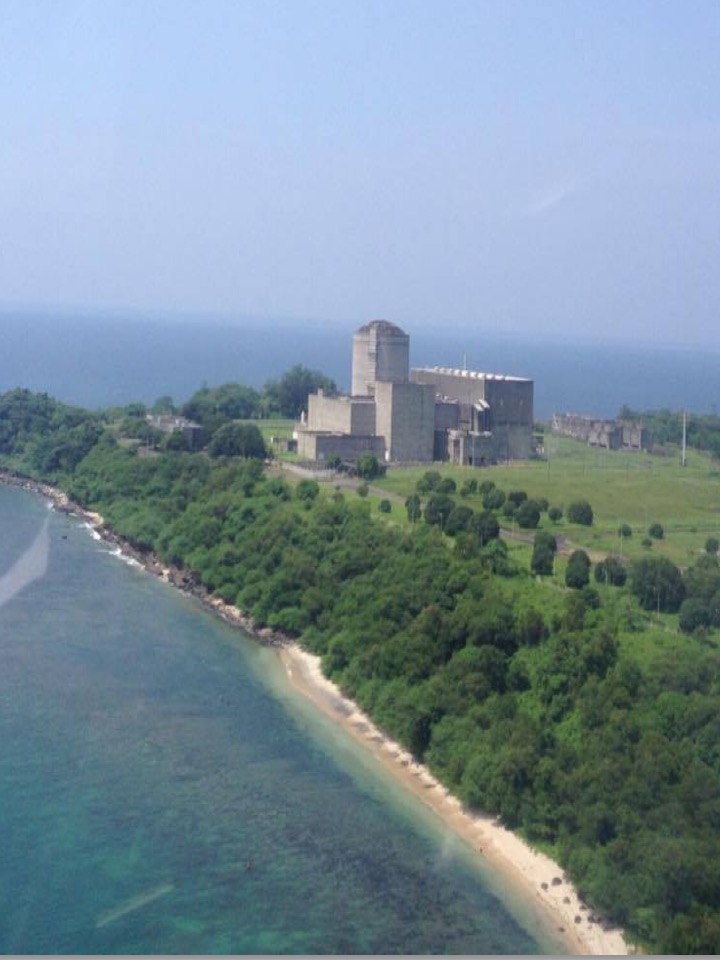 Visayas' demand will also go up by around 9,180 MW during the same period while Mindanao is likely to ask for an added 10,200 MW. Guess which power source is likely to be assigned the job?
Senate energy chair Gatchalian called it the energy trilemma or "the interplay of energy security, equity, and environmental sustainability."
He added the "current pressing issues" around coal are environment sustainability and energy security, the second because 98.69 percent of the coal consumed in the Philippines is imported.
Gatchalian pointed to the DOE's announcement of a technology neutral policy on power resources.
He said this means "majority of committed and indicative plants (lined up for construction in the country) are still coal plants because of two things: cost and the ability to provide base load power."
Still, the senator noted a bright side. "The cost of some renewable energy resources has also been dropping, specifically for solar and wind.  We've seen a price of P2.35 per kilowatt hour for solar. Yet this price does not include batteries, which would address intermittency and the limited available hours of solar power," he said.
Gatchalian added that while the country has no policy prohibiting coal plants, there are policies that encourage the use of renewable energy sources. The Renewable Energy Standards law for example, requires a portion of a distribution utilities' demand be sourced from renewable energy.
The Green Energy Option law, on the other hand, allows consumers the choice to choose renewable energy sources for the electricity they use.
Ejercito said that aside from renewables like solar and wind power, geothermal and liquid natural gas resources are also more environment-friendly "but it takes longer and harder to identify sources. "As health committee chair, I would prefer renewables and liquid natural gases like the one in Malampaya," he said.
Ejercito then broached the subject of nuclear energy, noting that the government still allots millions of pesos a year to maintain the mothballed Bataan Nuclear Power Plant (BNPP).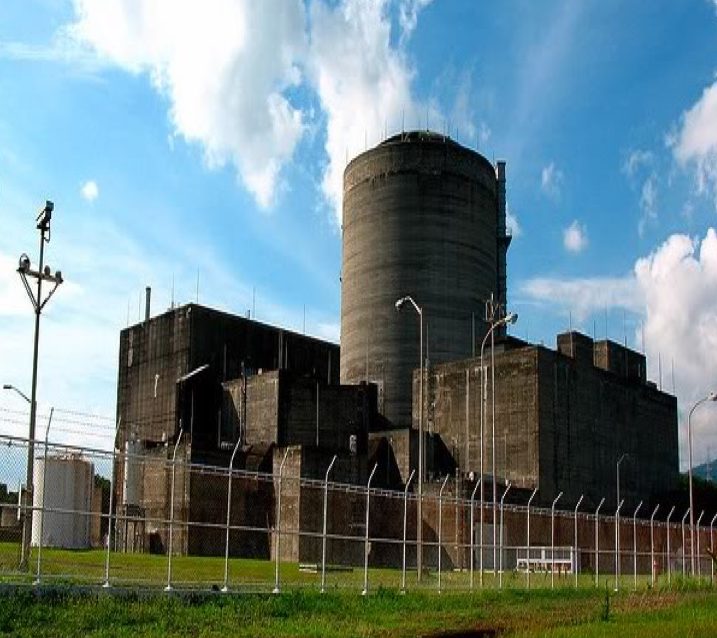 The senator said that apart from China constructing around 50 of these, France has a "good mix" of base load energy with nuclear power dominating at 40 percent.
"Even some Arab countries are building nuclear power plants despite that they are oil suppliers," he added.
Vietnam is also poised to put up two nuclear power plants, Ejercito said.  Should this happen, it is possible that cheaper energy produced via nuclear plants in Vietnam would lure investors from the Philippines, he warned.
Ejercito has a point. The Philippines, although a developing country with numerous sources of energy, has one of the highest electricity rates in the world.
Worse, the notorious Tax Reform for Acceleration and Inclusion (TRAIN) law is set to raise tax on coal from P10 to P50 per metric ton this year.  This is expected to rise to P100 per metric ton in 2019 and to P150 per metric ton in 2020. Like all other production costs, the tax is likely to be passed on to consumers.
Ejercito said he would like the government to reconsider operating the BNPP after studying the safety concerns surrounding it.
"I think the BNPP has been demonized because it was a Marcos project," he noted.  Ejercito referred to the BNPP being constructed by Westinghouse during the regime of Ferdinand Marcos by obtaining a US $2 billion loan that was only fully paid by the government in 2007.
He added the accidents and resulting safety issues surrounding the Fukushima nuclear plant in Japan following the killer earthquake of 2011; and the 1986 nuclear fallout at the Chernobyl power plant in Russia also hinder proposals to finally operate the BNPP.
"Both nuclear power plants had design flaws. Fukushima's reactor was located (at sea level) and was affected by the tsunami while the Chernobyl plant was a converted warehouse," Ejercito pointed out.
The senator said he has made three visits so far to Bataan to check the nuclear power plant.  The first, he admitted, was via a tour organized by Rep. Mark Cojuangco, a known advocate of the use of nuclear power.
"To my surprise, it is well-maintained.  Although the BNPP is identified with Marcos, President Cory Aquino allotted around P50 million a year for its upkeep. The National Power Corp., from time to time would activate the turbines as part of maintenance," Ejercito reported.
"I would like to think that President Cory still demonstrated openness, when she had the foresight to issue an executive order for the BNPP's upkeep. Why would she allot for upkeep (if she wasn't open to its operation)," the senator said.
Gatchalian warned that the Malampaya Natural Gas Project that supplies 22 percent of the country's natural gas supply will expire in 2024.
The looming closure means pressure to develop the natural gas industry "so that the 22 percent supply can be maintained, if not increased. If not, then the share of coal will continue to increase and will hold the country's power needs captive to its coal suppliers," the senator warned.
Gatchalian said he is in the process of setting up a new policy through a bill that provides a regulatory framework for natural gas development. He also hopes the DOE will continue implementing current policies on renewable energy sources as a measure to provide alternative sources aside from coal energy.
Photos courtesy of the Office of Senator JV Ejercito. Header photo courtesy of Tonette Orejas/Inquirer Central Luzon.
Get more stories like this by subscribing to our weekly newsletter here.
Read more:
Enrile and his ever-changing concept of reality under the Marcoses
How does Senator Mocha Uson sound to you?
A martial law childhood spent among Marcos loyalists
TAGS: coal coal-fired power plant power plants