How does Senator Mocha Uson sound to you?
The presidential communications assistant secretary has resigned to run for a legislative seat but can't decide which
Oct 3, 2018
Social media is ablaze following Mocha Uson's announcement that she has resigned from her position as assistant secretary of the Presidential Communications Operations Office.
Uson made the dramatic statement during a Senate hearing earlier today. She added she remains undecided whether to run for senator or congresswoman.
President Duterte is said to have accepted her resignation.
We ask two things:
Has Malacañang already assessed Uson's chances of winning and which demographic does she intend to represent?
Clearest at this point is that critics have long demanded Uson's resignation, a clamor that notably grew louder after the twin fiascos she committed with blogger friend Andrew Olivar.
Not long ago, Uson and Olivar drew public anger after they aired the infamous "pepe-dede-ralismo" propaganda video on YouTube that was meant to promote the administration's federalism campaign.
The second whammy came weeks later when the duo aired another video, this time with Olivar mocking the hearing-impaired with a nonsensical spoof of the sign language.
That neither President Duterte nor Uson's immediate superior PCOO chief Martin Andanar refused to discipline her despite growing discomfort among fellow communication officials was outrageous enough.
And her insistence on supporting fake news given out by the President's supporters, to the extent of unjustly maligning public officials for disagreeing with him, is also alarming.
Before the powers-that-be allow her a graceful exit by making her run for office, maybe they should first consider these…
The latest Pulse Asia survey taken Sept. 1 to 7 showed Uson with a rank of 45-63 among Senate hopefuls. True, she has not made any effort to campaign unlike Special Assistant to the President Christopher "Bong" Go.  But does Uson or those behind her think the damage done by the videos made with Olivar would be that easy to neutralize?
Following her announcement, Uson is now fair game as far as voters, other candidates and their campaigners are concerned.
"She said her candidacy still depends on the pulse of the voting public," a report from Inquirer.net said.
Urgently needing an answer is what Uson can contribute to legislation given her skill set. More than other Senate aspirants, Uson had already given the public a clear vantage point of her work ethic in a public office.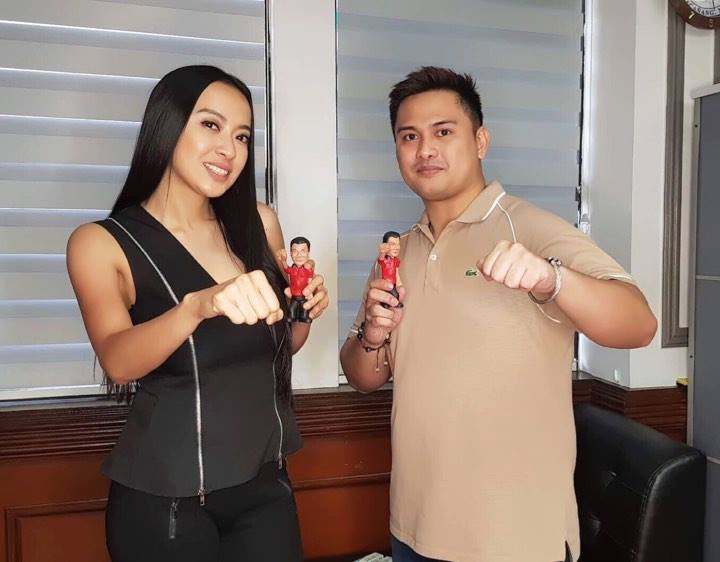 Uson said she has yet to decide whether she will run for senator or congresswoman.  She has a lot of work to do in the roughly seven months before the May 2019 election.  She will not only be running against the likes of survey top-notchers Grace Poe and Cynthia Villar and returning bet Pia Cayetano.
Uson will also slug it out with colleagues in the Duterte administration. Who is to say she would stay friends with Go and other Senate hopefuls as the campaign rolls?
In case she runs for a congressional seat, would Malacañang pressure the current occupant or those planning to run for the district seat in Pangasinan where Uson resides to give it up for her?
Uson should understand that running for a district seat is not made with an announcement.  It is a long drawn out plan that takes years, maybe several elections prior to the actual run of a candidate.  It involves quid pro quos and modus vivendis among local politicians that would most likely be ignored with her entry.
Should Uson run for a party-list seat, which marginalized sector does she intend to represent?
One YouTube video made with Olivar showed her mocking the female anatomy. It would be inappropriate for Uson to represent women and their causes. And surely she cannot represent the hearing-impaired.
Malacañang would have to be creative in crafting a party-list sector for Uson. But it has been done before. A former President's son who enjoyed life as a district congressman eventually became a party-list representative for security guards, remember?
Header image courtesy of Joan Bondoc/Inquirer.net
Get more stories like this by subscribing to our weekly newsletter here.
Read more:
Lawmakers, netizens jab at Mocha Uson's federalism video
For Mocha Uson, "pederalismo" is just another adult concert gig
Who's really responsible for all this Fake News?
TAGS: 2019 elections Duterte Mocha Uson mocha uson 2019 elections philippine elections