During his sixth and last State of the Nation Address (SONA), President Rodrigo Duterte flaunted his administration's achievements.
(And we sort of listed those down too in this video. Kudos to him.)
One of which is (allegedly) "taking away the misery of public commuting." Duterte boasted about his move five years ago to increase our infrastructure spending to 5 percent of the country's gross domestic product (GDP). "This was significantly higher than the past administrations. Today, we can see the tangible results all around," he said. 
The president proceeded to list down the transport infrastructure delivered during his term: improving the Manila Metro Rail Transit System Line 3's running time, extending the Light Rail Transit Line 2 to Antipolo, and opening the Skyway Stage 3. He also claimed to have decongested EDSA and other major roads in Metro Manila.
LOOK: Metro Manila has the second-worst traffic congestion in the world among 416 cities in 57 countries, technology specialist TomTom reported. | @CEBacligINQ https://t.co/Fy0ECq7nPP pic.twitter.com/BgiXRAiGNr

— Inquirer (@inquirerdotnet) January 15, 2021
"We have taken away the misery of public commuting," he proclaimed proudly.
Are we just supposed to pretend that public transport and commuting, in general, remain to be ideal in the country? But don't take our word for it. Let's look back at the times commuters had to endure hours of queuing and waiting on the side of the road for a ride amid a pandemic. And that's only in the last year.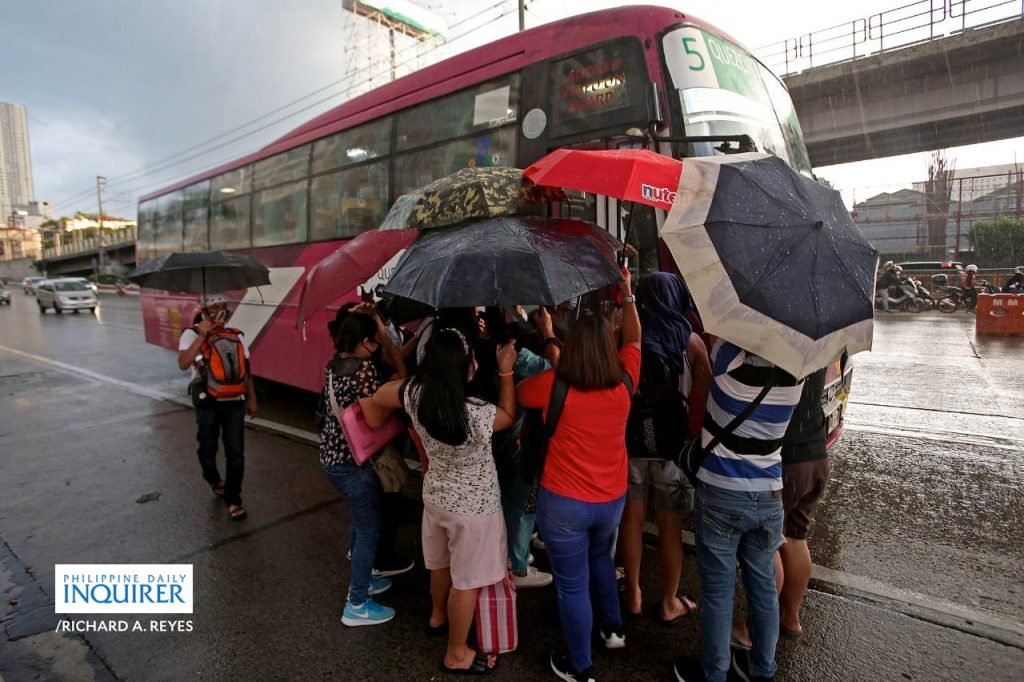 Duterte must have forgotten that in June 2020, for example, the government allowed workers to go back to their jobs amid no robust public transport options. Sure, there were a few operating buses with limited capacity and short routes, as well as the MRT with reduced capacity. But the deluge of commuters coupled with limited transport options resulted in people either stuck on the road or forced to line up at train stations as early as 5 a.m.
[READ:
LOOK: Commuters with no transpo options struggle on first day back to work as NCR shifts to GCQ
]
Sure, the recent LRT-2 extension shortened travel time from Manila to Antipolo and vice versa. It even practically offered train passengers free rides, but, in case you didn't know, there's a catch: passengers have to disembark at Santolan coming from Antipolo if they want to go all the way to Recto or just past Pasig.
LOOK: With the suspension of public transport during the COVID-19 pandemic, bikers and commuter groups, in partnership with the MMDA, install a temporary bike lane from White Plains to Col. Bonny Serrano Avenues, EDSA, Quezon City on Sunday. (📷:Niño Jesus Orbeta/PDI) pic.twitter.com/pWIa3MCb40

— Inquirer (@inquirerdotnet) May 24, 2020
If there's anything that might have remotely taken away the misery of commute, it's commuter's ingenuity—and the rise of bikes as alternative modes of mobility, if you may. Faced with limited to no transport options at all, frontline workers who had to go out to work every day resorted to pedaling. And let's not forget other local government units and government offices' initiatives to provide free rides to essential workers.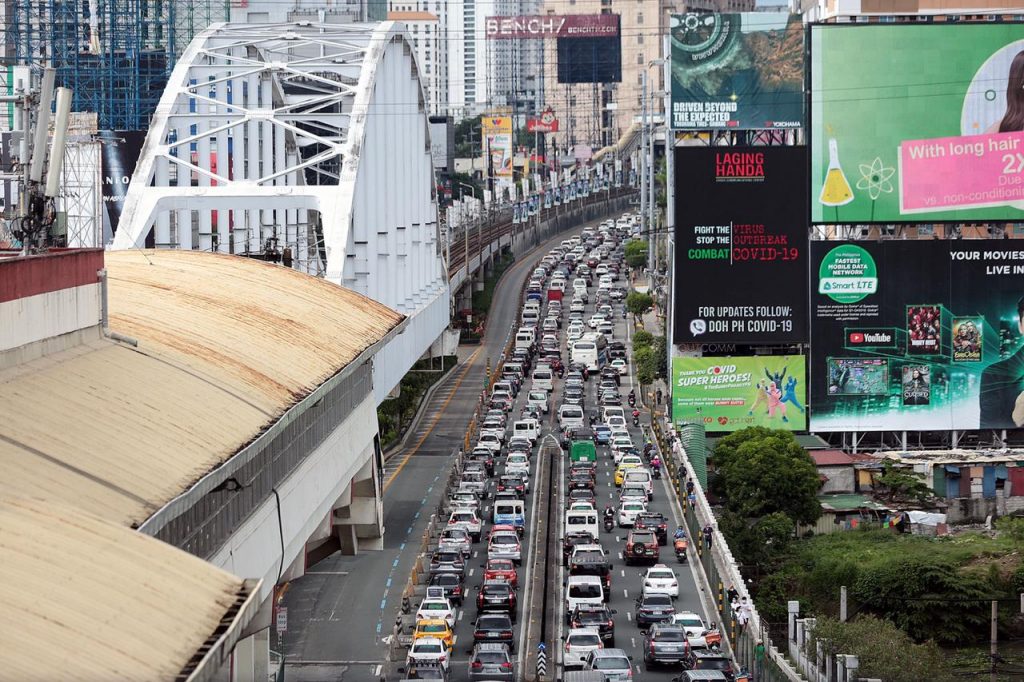 The president's statement would have been far truer if he just focused on his administration's road infrastructure projects that benefit car owners more—not commuters. Okay, maybesome commuters who ride buses that take those new expressways. But to say his administration has taken away the misery of public transport is a reach and we all know it.