Mention Ilocos Sur and Vigan City is the first thing that comes to mind—the bahay na bato structures there with the Philippine colonial era architecture on grid-patterned streets and pretty sett pavements, the dreamy Calle Crisologo, the charm and authenticity of the UNESCO World Heritage Site.
There's also Nuestra Señora dela Asuncion Church, a centuries-old structure that was used as a fortress during the 1896 Revolution and World War II, just a couple of towns away from Vigan. It's the second UNESCO World Heritage Site in the province.
There are a lot of culture-heavy sites to behold here, but there are also 34 must-buy products in the province, one for each town. Like other provinces in the country, the Ilocos Sur government also implements the 17-year-old One Town One Product (OTOP) program of the Department of Trade and Industry (DTI). "The program enables localities to determine, develop, support, and promote products or services that are rooted in its local culture, community resource, creativity, connection, and competitive advantage," according to DTI's website.
So, if ever you're in the area, support Ilocos Sur locals by buying a community or two's products directly from the source. Here's a quick guide:
Alilem and Sta. Maria – Sugarcane vinegar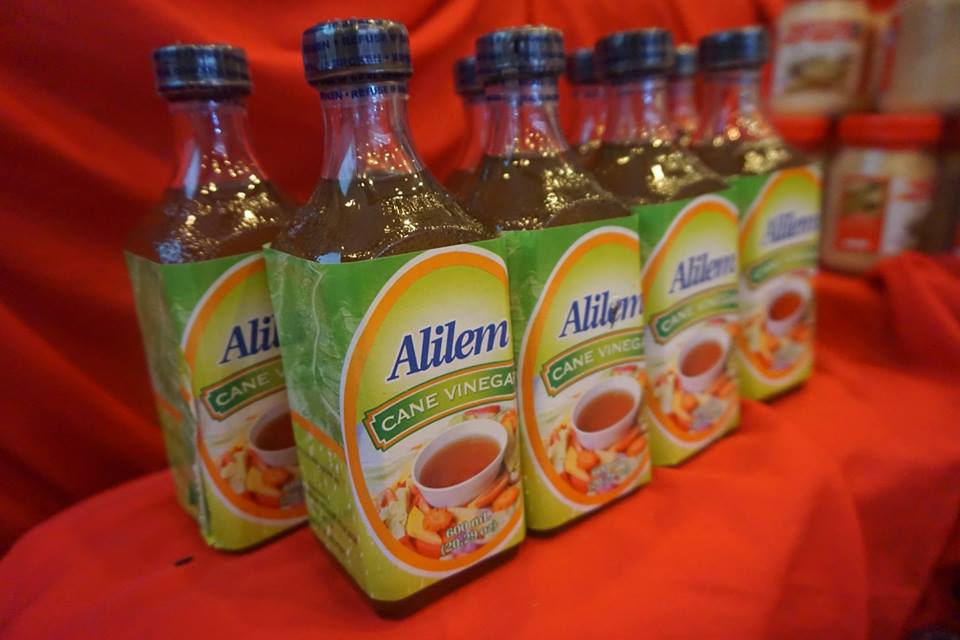 "Sukang Iloko" is usually produced using the old tradition of fermenting sugarcane and made from Ilocano wine or basi. They are more mellow compared to rice vinegar because of their fresher taste.
Bantay, Caoayan, and Santiago – Hand-loom woven products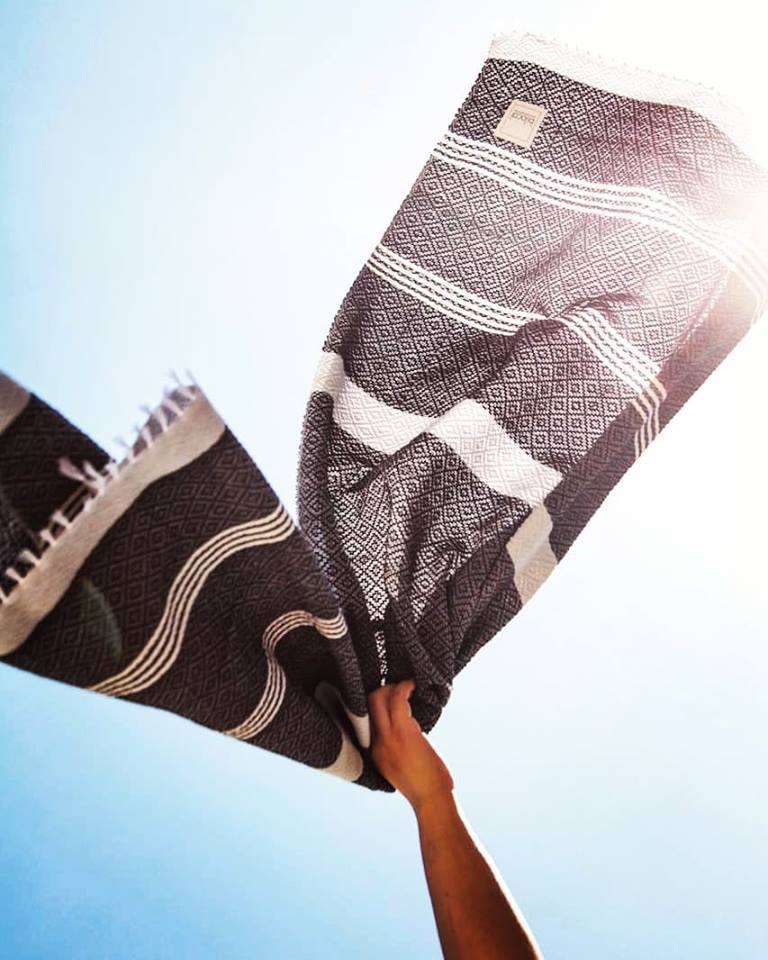 Abel is a traditional product of the Ilocos region. It's a fabric, made from yarns of cotton or sagut, known to be strong and colorful. They're weaved into towels, throws, home decor, and clothing.
Candon City – Kalamay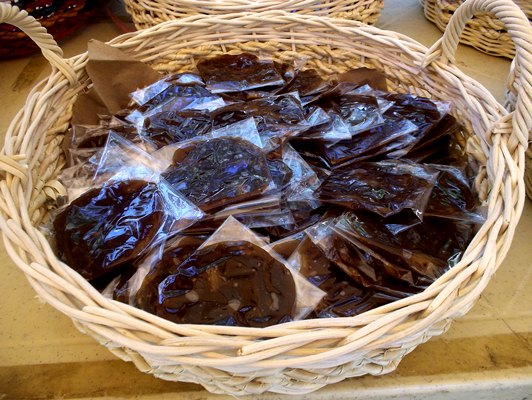 Kalamay is a sticky sweet delicacy made with coconut milk, brown sugar, and ground glutinous rice. They can be flavored with margarine, peanut butter, or vanilla. Want to try the best and innovative versions of kalamay in the city? Drop by the Kalamay Festival, which is held every March.
San Ildefonso – Sugarcane wine or basi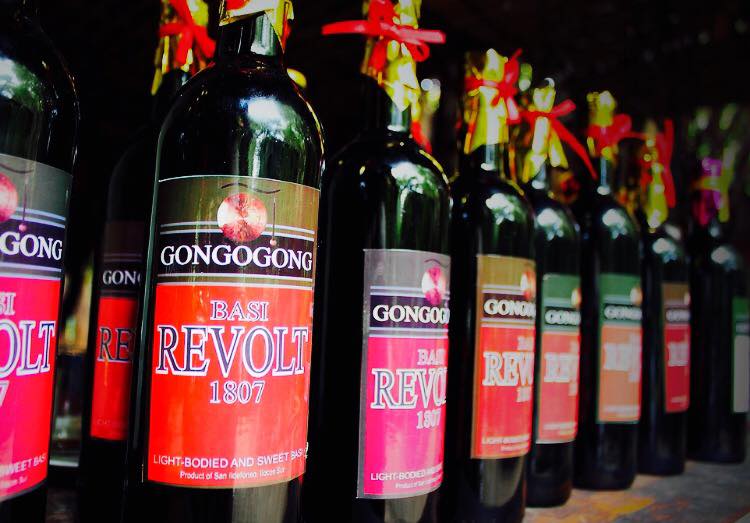 Basi is known to be the local beverage in the Ilocos region, which has been around since before the Spanish colonial era. It's made by fermenting extracted sugarcane juice, then boiled in vats, and stored in earthen jars or tapayan. When the juice has cooled, fruits and barks like java plums are added. And then, they're sealed with banana leaves to be fermented for several years.
Suyo – Labtang crafts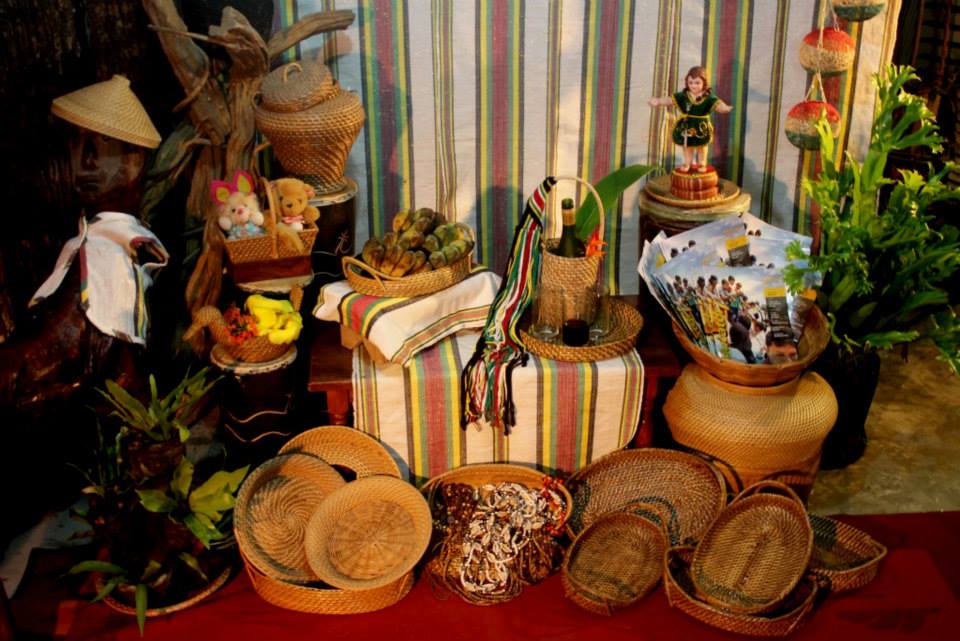 Labtang is a durable twiner vine perfect as material in making bags, baskets, trays, flower vases, and home decor among others. And in the upland municipality of Suyo, there's an abundance of labtang.
Narvacan – Bagnet or sitsaron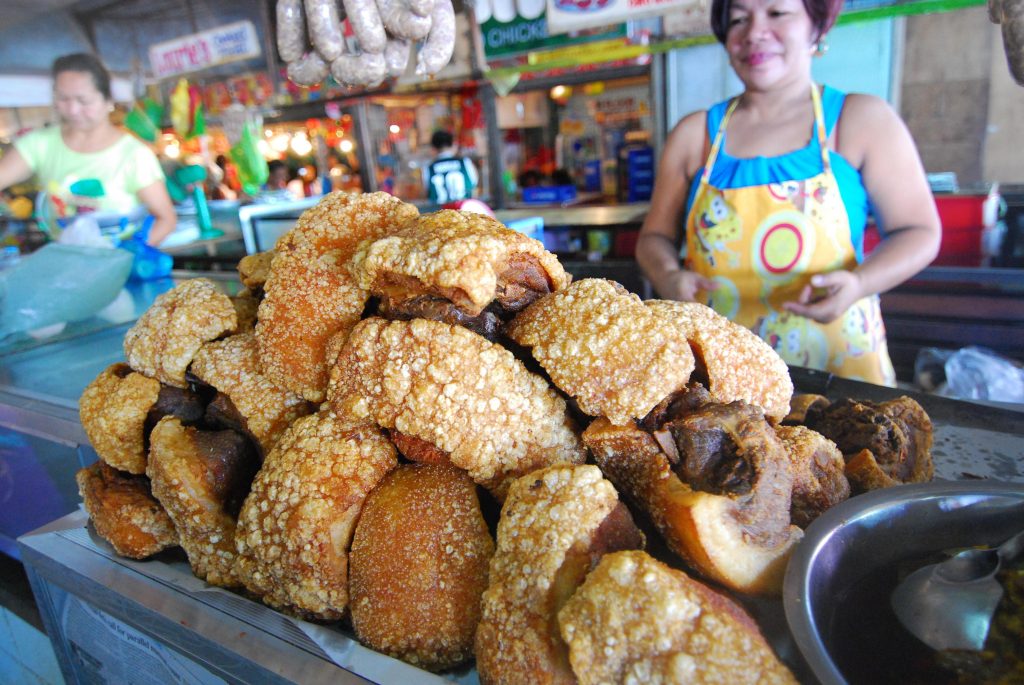 Another thing the Ilocos region is famous for is its bagnet. And perhaps, you can find the most delectable fried pork belly dish in the town of Narvacan. It's considered as one of the first producers of bagnet in Ilocos and it celebrates Bagnet Festival every December.
San Esteban – Nata de coco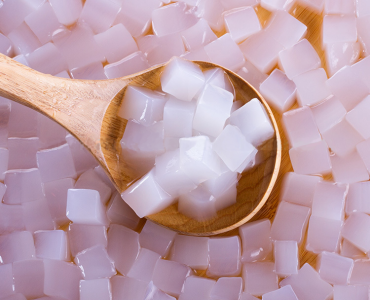 Nata de coco is a translucent chewy jelly made by fermenting coconut water. It's usually sweetened as a dessert and toppings to dishes like ice cream, halo-halo, and fruit cocktails.
Cervantes – Ginger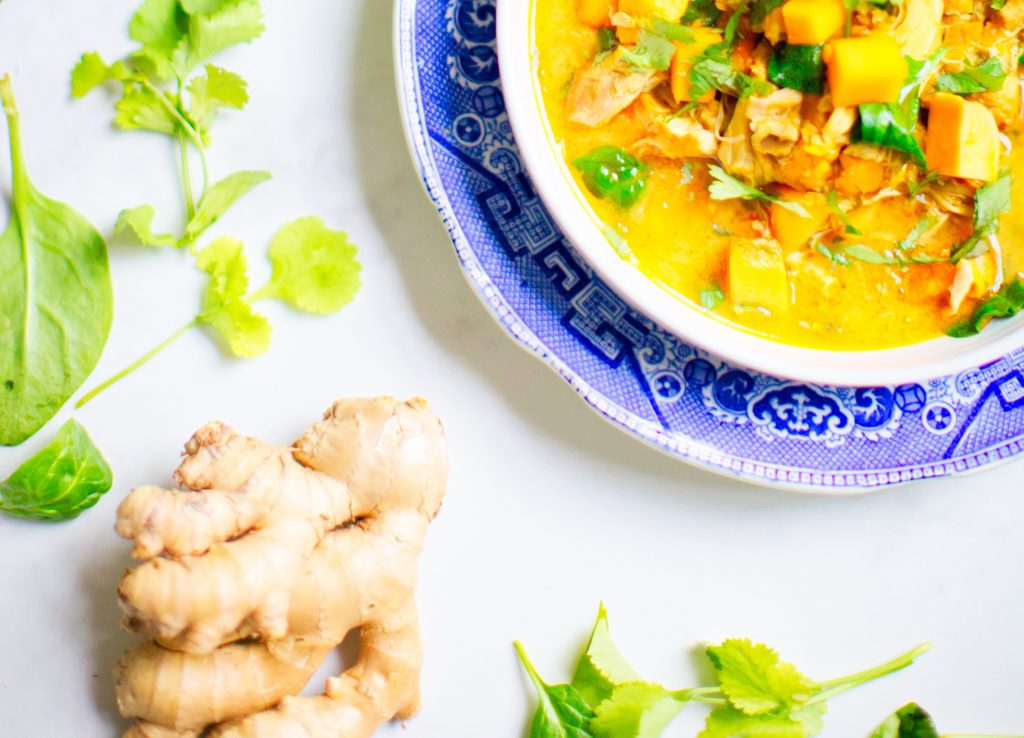 Used as a spice and treatment to body pains, ginger is a pretty versatile plant. You can use it to spice and season a dish up a notch, as a tea to make a salabat, or turn it into a snack (pickled in vinegar or sherry).
San Juan – Buri crafts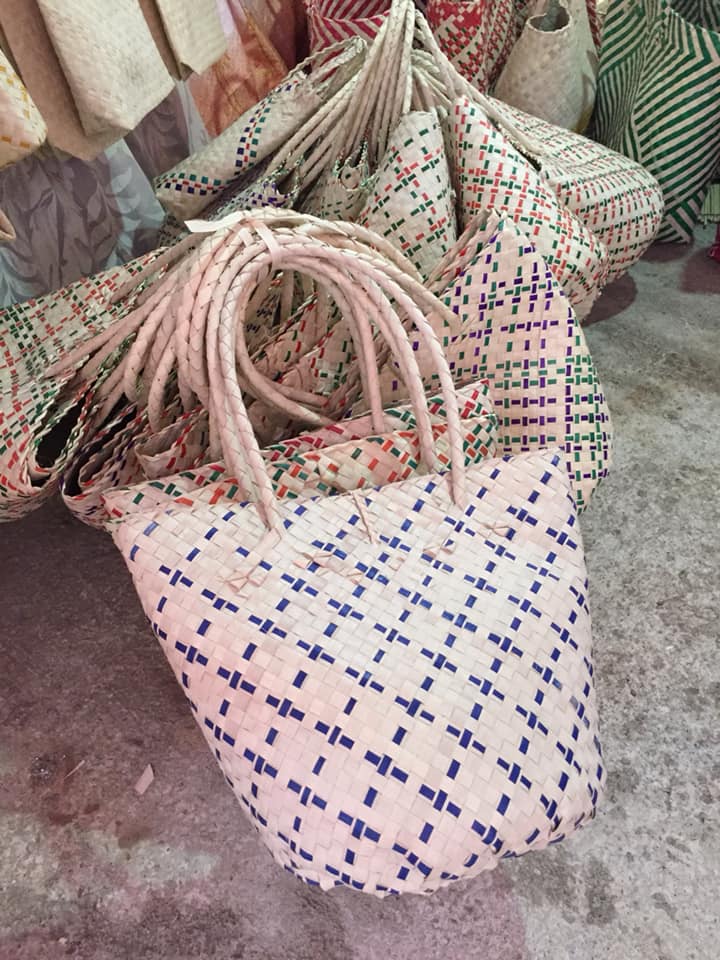 Buri is the largest palm in the Philippines, and in terms of economic and industrial importance, it follows the coconut. In San Juan, buri is used for making hats, boxes, and other novelty items. It's easy to work with—to weave into various shapes and to dye.
Sta. Catalina – Organically grown vegetables
Called the Vegetable Bowl of the North, this small town is known for its richness of vegetables and organic farming especially of cabbages, onions, and cauliflowers among others. It celebrates Larga Festival, which is also an agricultural trade fair, every November.
Sigay and Gregorio del Pilar – Coffee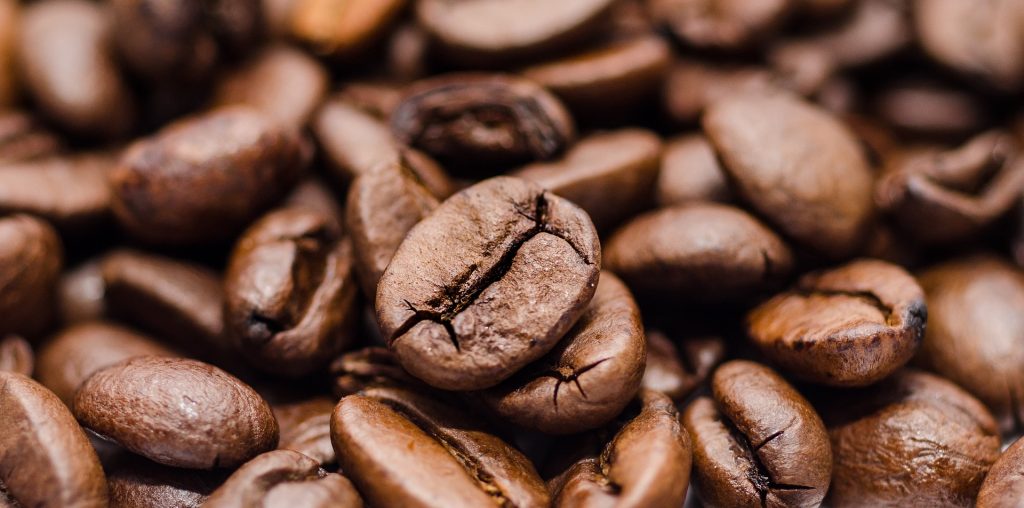 Ilocos Sur has quality coffee, too. In the towns of Sigay and Gregorio del Pilar, coffee farmers grow the robusta variety.
Quirino – Dried mangoes
Dried mangoes are one of the most enjoying snacks ever, thanks to the innovators who made mangoes eatable anywhere, anytime, without a mess. And in Quirino, there are lots of them which you can munch on as it is or top on ice cream.
Sta. Cruz – Tuna burger and empanada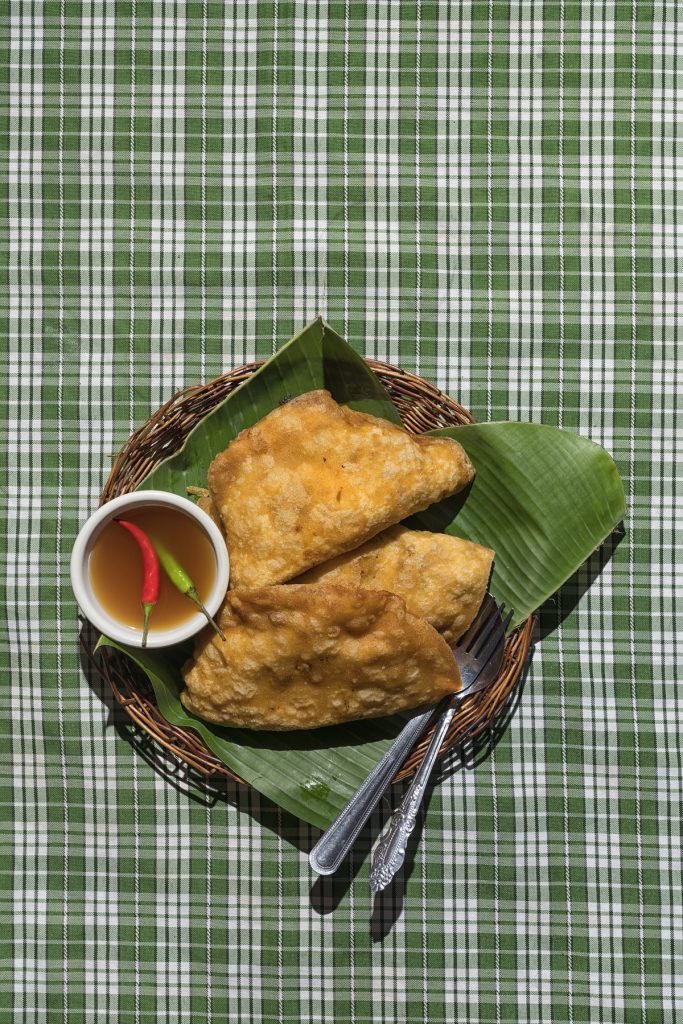 The folks at Sta. Cruz is combining the protein-rich tuna with a few simple ingredients to make a tuna burger. Another OTOP in this town is the famous crispy deep-fried empanada with fresh filling composed of meat, carrots, corn, cheese, peppers, and more.
Burgos – Balatinaw rice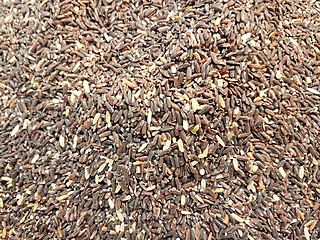 Kind of resembling the brown rice we're all familiar with—except this one has hues of red and black violet—balatinaw rice is an indigenous rice variety known for its distinct texture (semi-sticky) and aroma in Burgos. This kind of variety is also famous in Mountain Province.
Lidlidda – Smoked meat or etag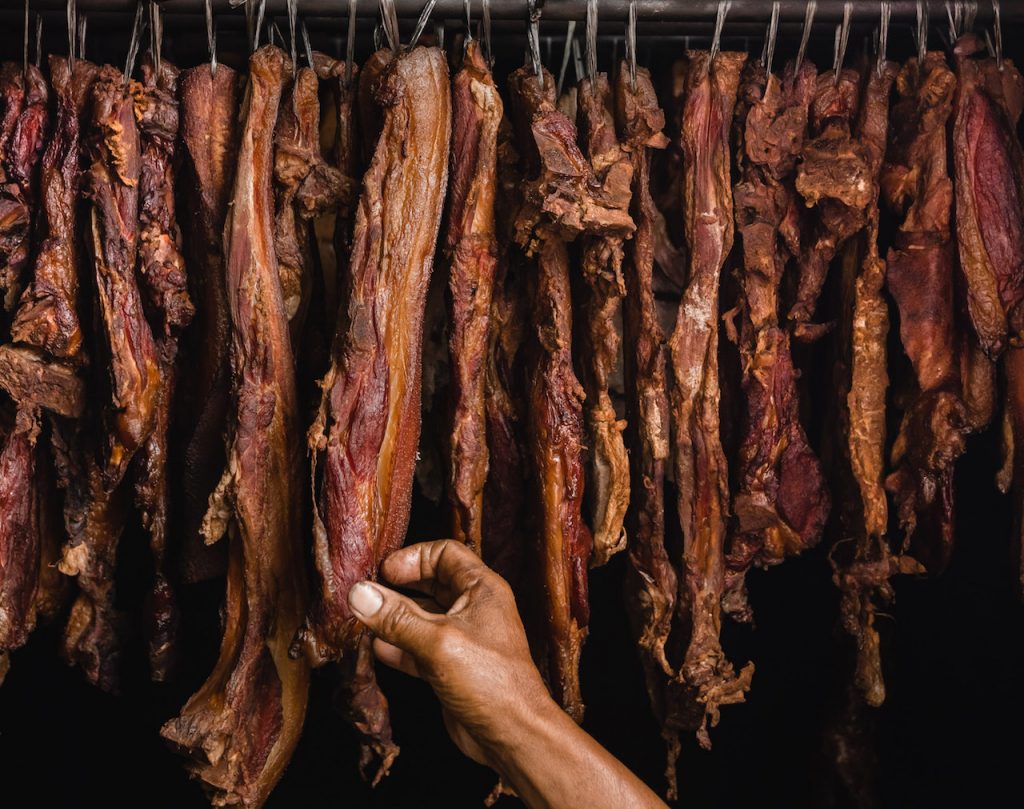 Etag is native meat (especially pork) that is preserved through salt-treating, sun-drying, and smoking. These methods make the meat savory and salty, so it's a good seasoning and meat ingredient for vegetable dishes and others. However, it's also nice to just grill and eat with rice.
Sugpon – Ube
Sugpon is promoting the beloved ube made from boiled and mashed purple yam. The people at the town also turn the product into a jam, wine, and powder.
Salcedo – Rambutan
In Salcedo, rambutan trees just grow in their backyards, so the town pushes for the tropical fruit to be its OTOP. The farmer-scientists at the Farmers' Information and Technology Services Center have even developed a technique of producing rambutan that can be harvested during the off-season months.
Tagudin – Processed calamansi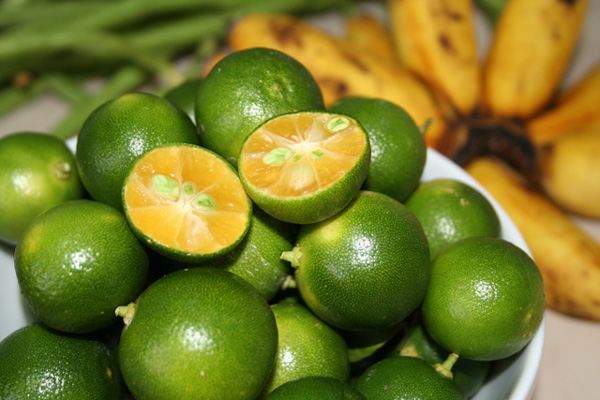 There is also a lot of calamansi plants in Tagudin, so to market the fruit more, the folks at the town extract the juice from the fruit and process it to be bottled as a ready-to-drink beverage.
Vigan City – Longganisa
View this post on Instagram
This small and plump native sausage is the favorite must-by in Ilocos Sur. Unlike other longganisa, Vigan's is garlicky and yellowish in color.
Sto. Domingo – Squash canton noodles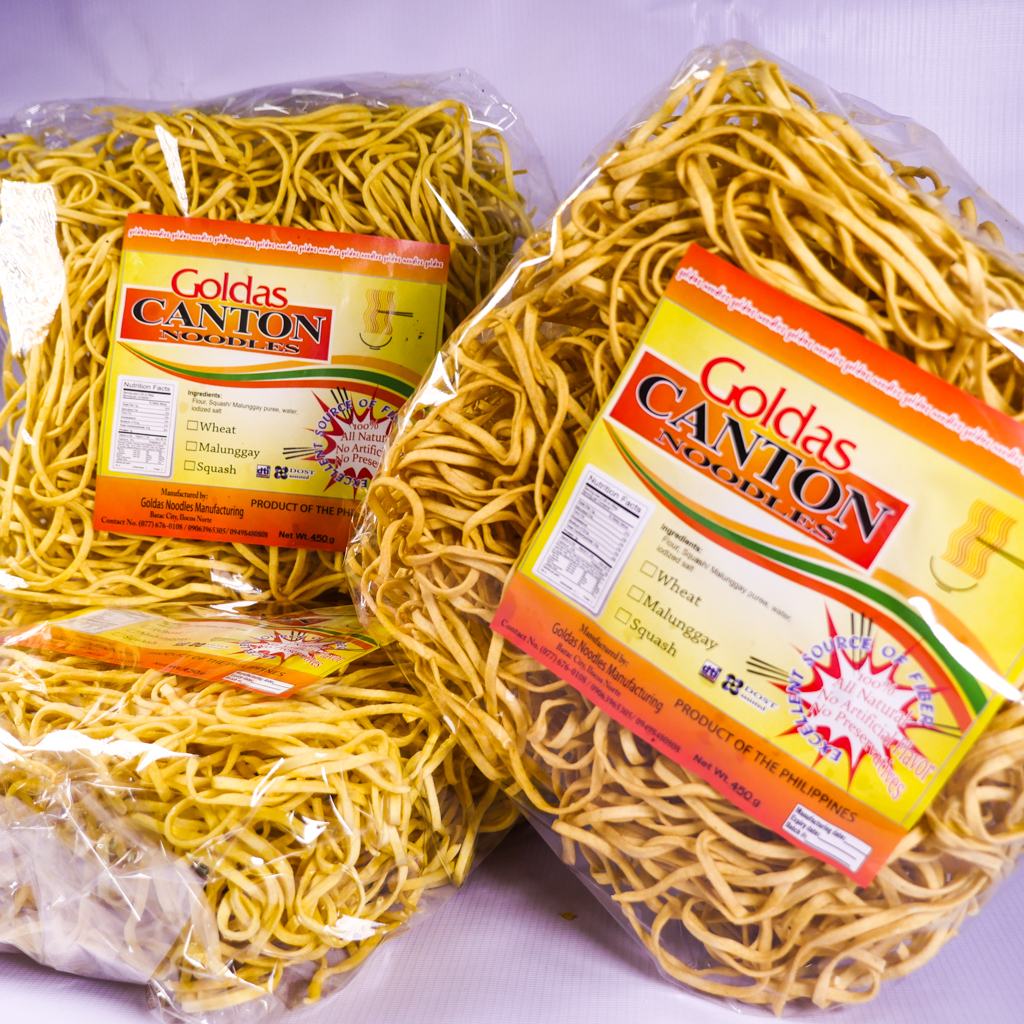 This noodles from Sto. Domingo is made with a blend of wheat flour, squash purée, salt, egg, and noodle improver. The farmers of this town created this kind of noodles because of a squash overproduction in 2007.
San Vicente – Wooden furniture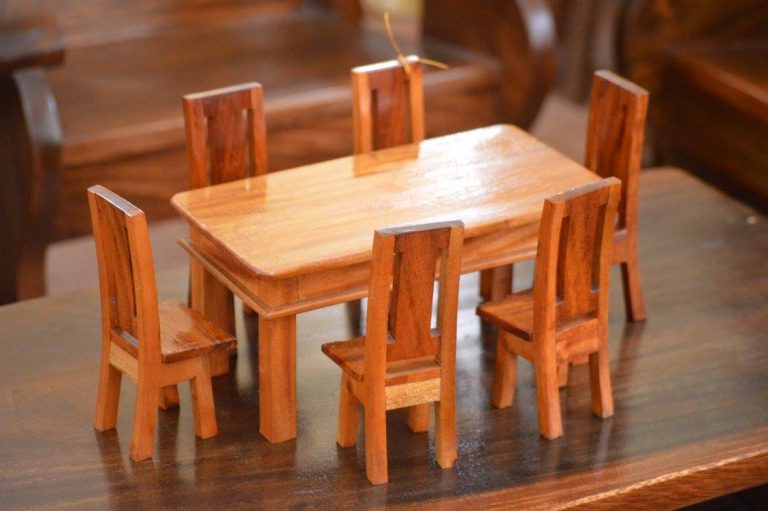 Pasalubong centers in San Vicente are made up not only the usual goods but also wooden furniture, including intricately sculpted ones made from Narra and other tropical hardwoods, which the town is known for.
Sta. Lucia – Peanut butter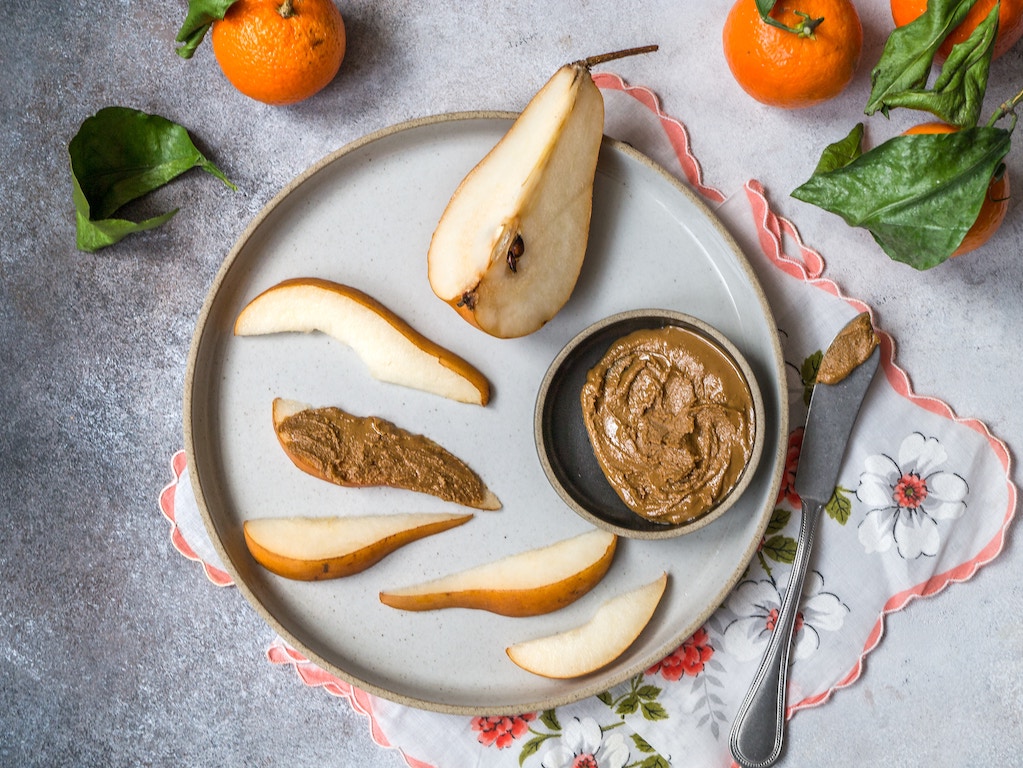 Sta. Lucia is known in the north as the main producer of peanut butter, a paste made with ground dry roasted peanut. It's used as an ingredient for dishes like kare-kare or simply a sandwich spread.
San Emilio – Rice wine or tapey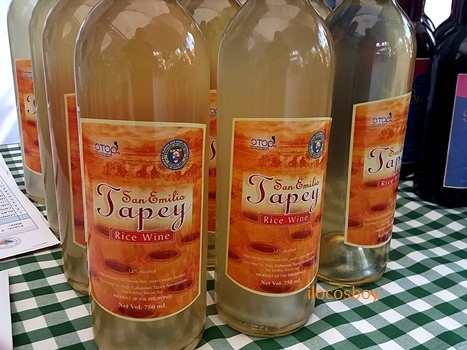 Tapey is the traditional wine of Igorots and Ilocano. It's made with budbod or rice yeast, malagkit rice, and banana leaves. It's made by cooking glutinous rice or malagkit, laying flat the cooked rice in banana leaves, and mixing with pounded rice yeast or budbod. It is then placed in a container to be fermented in seven days.
Santa – Blacksmith products
If you're looking for blacksmith products, you can trust the town of Santa to provide you with lots of options. Forging wrought iron or steel, the panday there produce gates, grilles, railings, light fixtures, tools, agricultural implements, and buneng or bolo knife.
Banayoyo – Processed banana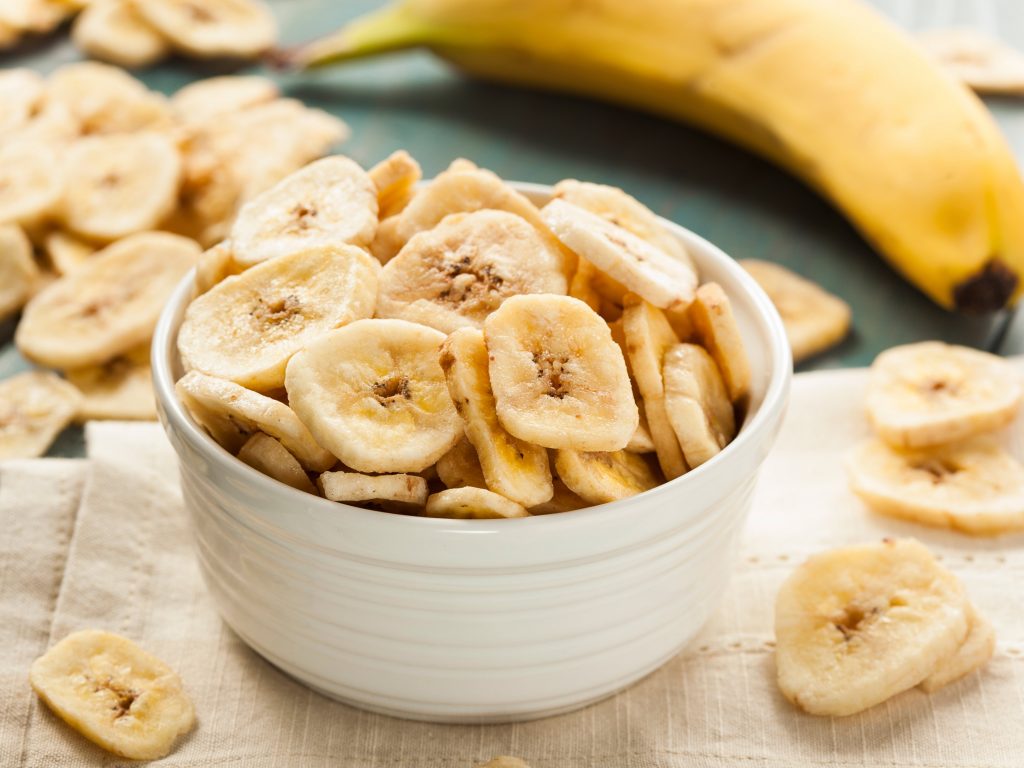 In Banayoyo, one of the sources of income of the farmers is farming fruit crops such as bananas. With this, they've come up with ideas to present the humble fruit in various ways: They have banana flour, banana pastilyas, banana purée, dried banana blossoms, banana chips, and more.
Galimuyod – Rice blend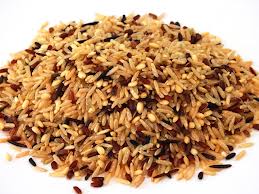 Galimuyod's exotic rice blend consists of a mix of long grain brown rice, Himalayan red rice, wild rice, and brown basmati rice.
Magsingal – Corn husk crafts
https://www.instagram.com/p/Bu6QeshlZ9V/
Corn husks, the leaves on a cob of corn, are usually just thrown away after being peeled off. In Magsingal, where corn plantations are abundant, however, these leaves get a new life as the local government there is bent to promote crafts made of this material.
Cabugao – Bamboo crafts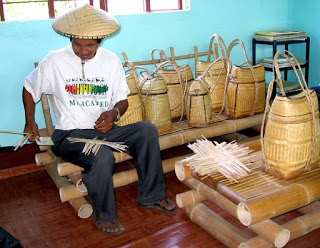 Bamboo is one of the most common materials in house constructions, especially in the provinces where there are still kubo or nipa huts, as well as in making furniture like sala sets. Cabugao also has a musical instrument made in bamboo called aweng ti kawayan or sound of the bamboo.
Sinait – Garlic
Sinait is known as the Garlic Center of the North because of its high yield in garlic. During May, the town aims to celebrate the hard work of Ilocano farmers through Garlic Festival.
Nagbukel – Processed papaya
At the town of Nagbukel, entrepreneurs turn the healthy papaya into purée, concentrate, powder, and others. So expect your juice, fruit cocktails, jams, and jellies here to be also in the flavor of papaya. The town also celebrates Papaya Festival during February.
Read more:
9 shops to buy inabel, a loom-weaved indigenous textile from the north
69th Manila Fame to put spotlight on reimagined traditional designs
Is simply buying local products enough to show support?
Read more by Yazhmin Malajito:
LOOK: PH's largest mosque seven years after its opening
The secret to this Tausug beef stew is burnt coconut
PH's oldest distillery finally opens its museum to the public
Writer: YAZHMIN MALAJITO
ART MELANIE CHANG