69th Manila Fame to put spotlight on reimagined traditional designs
The first leg of the trade fair's 2019 edition will focus on new designs inspired by Filipino heritage
Apr 4, 2019
Six months after it highlighted the development of Filipino craftsmanship in the age of e-commerce and digitalization, Manila Fame is back with a new objective up its sleeve: to highlight ingenious works by local artisans who are inspired by designs rooted in our heritage.
"This isn't really a new concept and we all know that," admitted Pauline Suaco-Juan, the executive director of the Centre for International Trade Expositions and Missions (CITEM) which organizes the trade fair. "But the important thing is for us to tell the world the story of Philippine design, the story of ingenuity."
Suaco-Juan added that recently, there has been a significant amount of nostalgia in the revival or reinvention of iconic design pieces, whether it's in the field of furniture design or just lifestyle in general. More fashion, furniture, and jewelry designers are investing in local materials and are shifting back to slow and sustainable practices like handcrafting and weaving.
This is why it is only timely that a platform as big as Manila Fame is giving not just a space but its center stage to heritage-inspired products or, in the words of Suaco-Juan, "new things and new forms with old designs."
From Apr. 25 to 27, expect more "fresh works in the line of Filipino product design" showcased at the World Trade Center in Pasay City. Here are five of the many participating local brands' designer works you should expect:
Cabinets by Nix Alañon and South Sea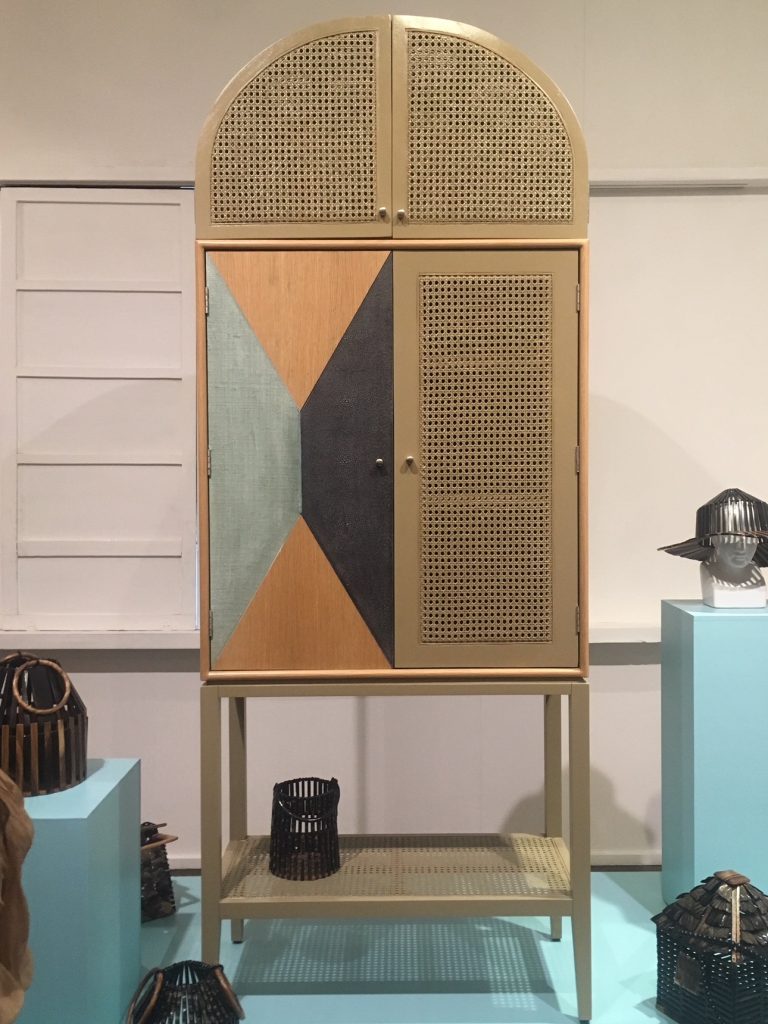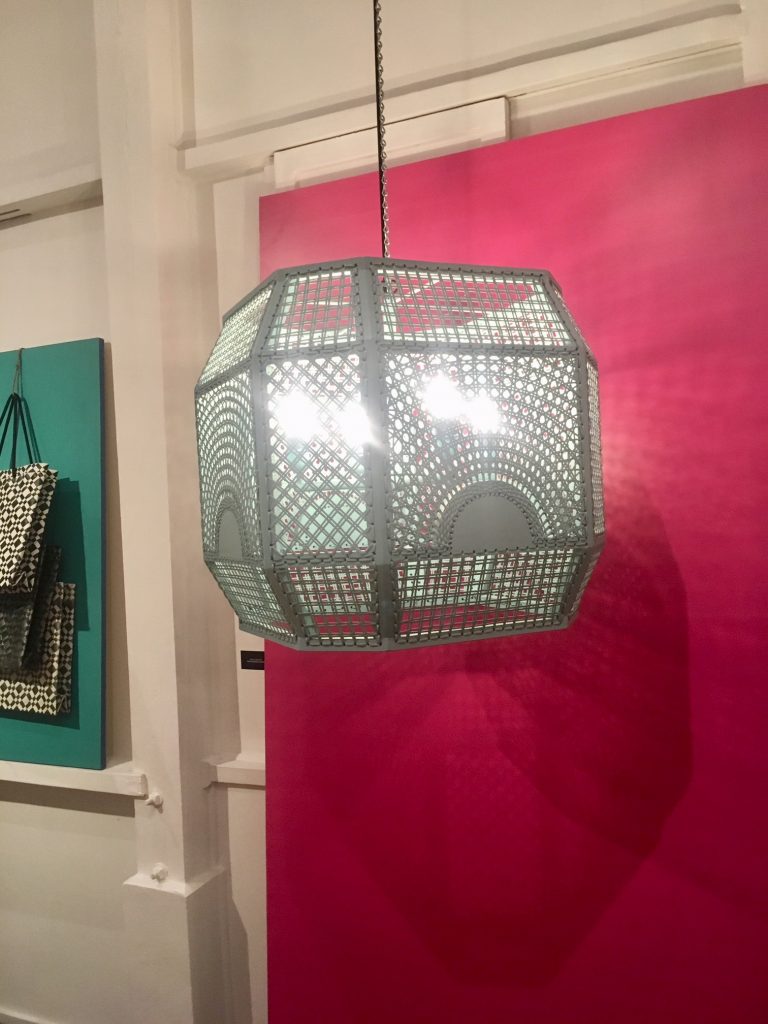 Known interior designer Nix Alañon collaborated with South Sea to create furniture that highly embody the fair's overall theme: innovative but traditional at the same time. It is an accurate representation of Alañon's "penchant for contrasting yet complementary designs" which he mentioned on his website.
One of his designs showcased during the media preview was a cathedral cabinet that has a matching base which reminded me of the light, capiz-made ones I often see at our ancestral house in the province.
Home items by Stanley Ruiz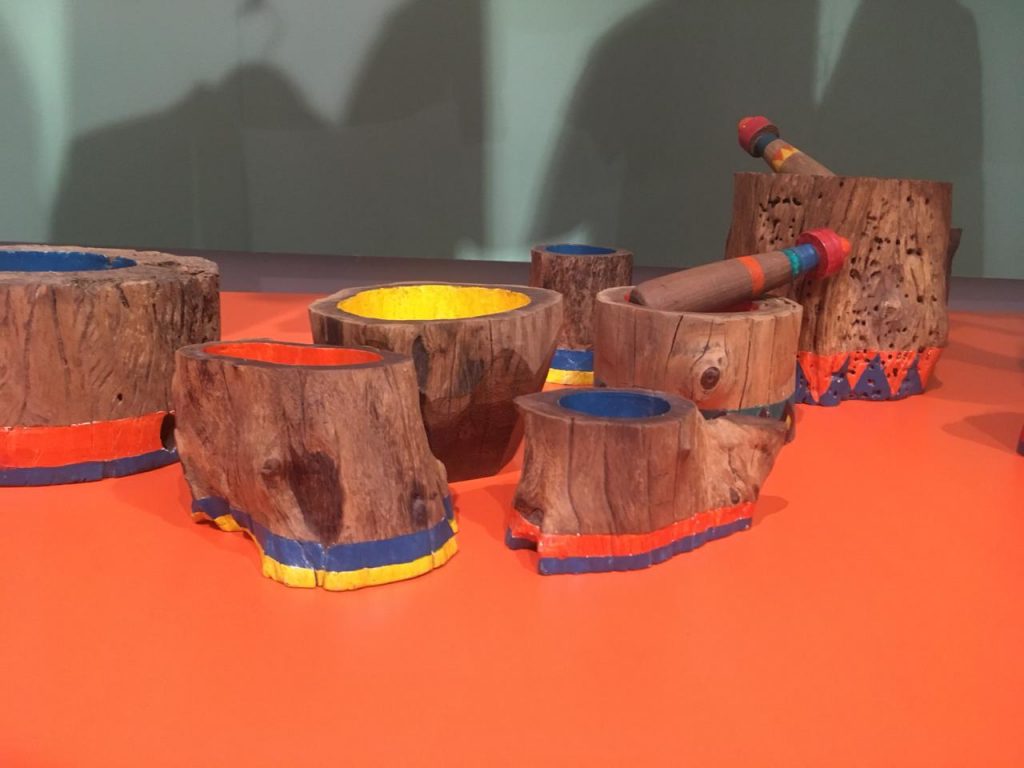 Aside from wooden cabinets, there will also be kitchenware like these bowls by industrial designer Stanley Ruiz and wooden handcrafted products manufacturer Chanalli. Painted on the surface of the bowls are Filipino ethnic and tribal art which Chanalli's local artisans have long been studying.
Ruiz also collaborated with Beyond Borders to make home items such as throw pillows and handwoven blankets.
Fashion items by André Chang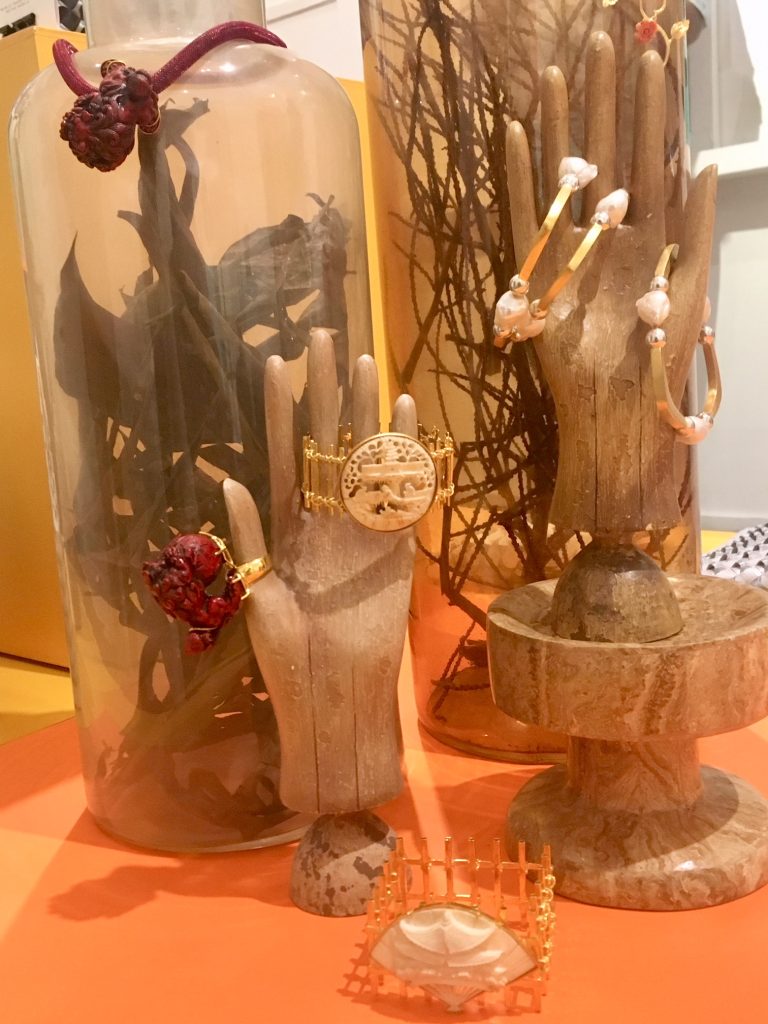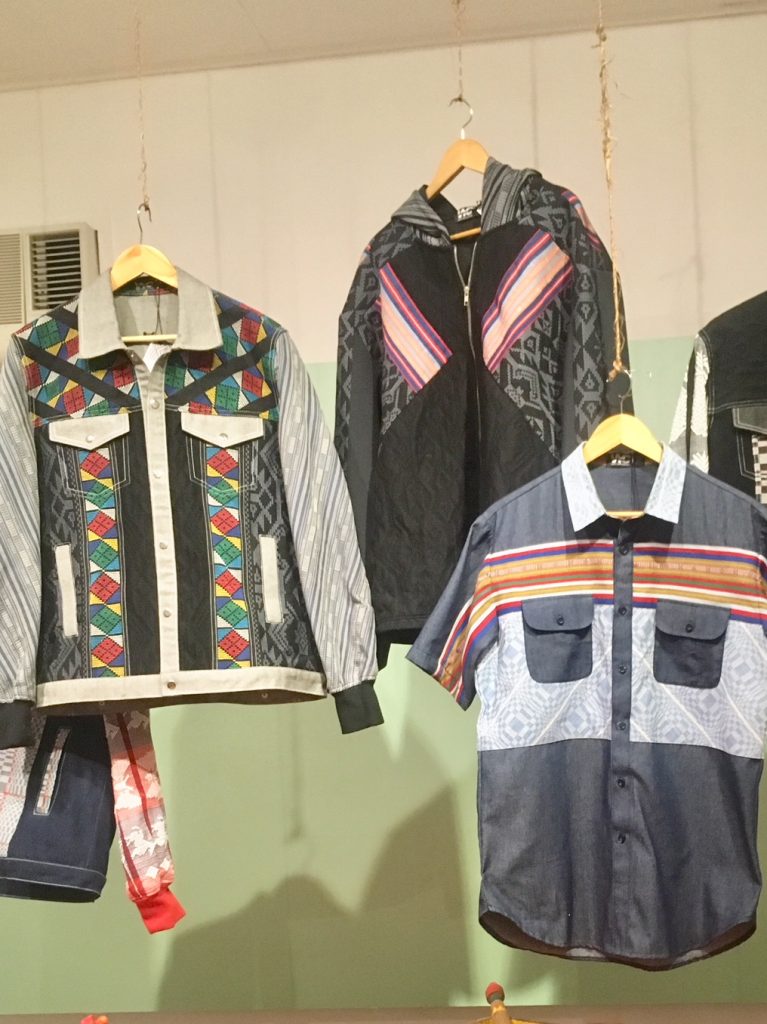 One of this year's "Designers in Focus," André Chang will be showcasing a variation of fashion items which he made with up-and-coming fashion and design brands. This is in line with the Design Commune, Manila Fame's product development initiative which aims to connect top designers with community brands to further give them a wider platform. This will be Design Commune's fourth edition in the fair.
Some of the local brands Chang collaborated with are Strong Faith (for the jewelries), Pao Tiam (for the stylish Carabao Horn Hat and Bags), and Wear Your Culture (for the denim jackets designed with traditional weaves).
Bags by Maco Custodio x Esrom's

Popular for his shoe and hat designs made with weaves and upcycled materials, Maco Custodio collaborated with local brand Esrom's to create another woven and sustainable product: buri bags. These bags (and clutches) are made with woven canvas, used plastic straw, and woven cloth.
Shoes by Annie & Lori
Up-and-coming local shoe label Annie & Lori will also be showcasing at the fair their newest mule design composed of their signature soft leather and warm and neutral hues—fitting for walking during this hot season. The brand made the chic footwear with partner local artisans
Read more:
Farm to fashion: How regenerative agriculture makes fashion sustainable
Local weaves could be used in uniforms, too, DOST upholds in fashion show
My great grandfather's house will be a heritage site in China
If you want to start living sustainably, visit this weekend fair
TAGS: artisan Even fair heritage local manila Manila FAME Products trade Trade Fair World Trade