Malate, like many districts within the City of Manila, boasts a rich history. At some point during the colonial period, the district became the center of activity, and was even considered one of the trendiest exclusive residential areas. Eventually, it was transformed into a bustling commercial district, with homes being converted into small hotels and restaurants.
These days, Malate plays host to Manila's Koreatown. But with its storied commercial heritage, it's no surprise to find all sorts of culinary discoveries at every corner.
Whether you just need a quick bite, a cozy remote-working spot, or a place to treat the family, Malate has options for every mood and price point.
Tanabe
553 Remedios St., Malate, Manila
11 a.m. to 2:30 p.m., 5:00 p.m. to 10 p.m.
You can never go wrong with Japanese food, and with Tanabe's eighteen-page menu, you're sure to find something that can satisfy your appetite.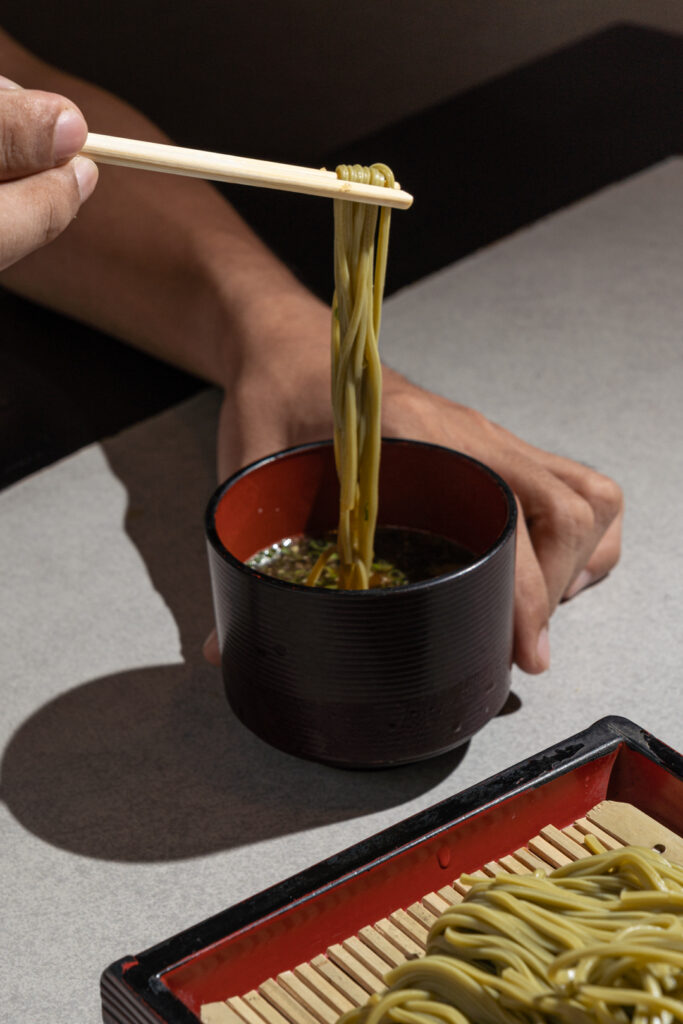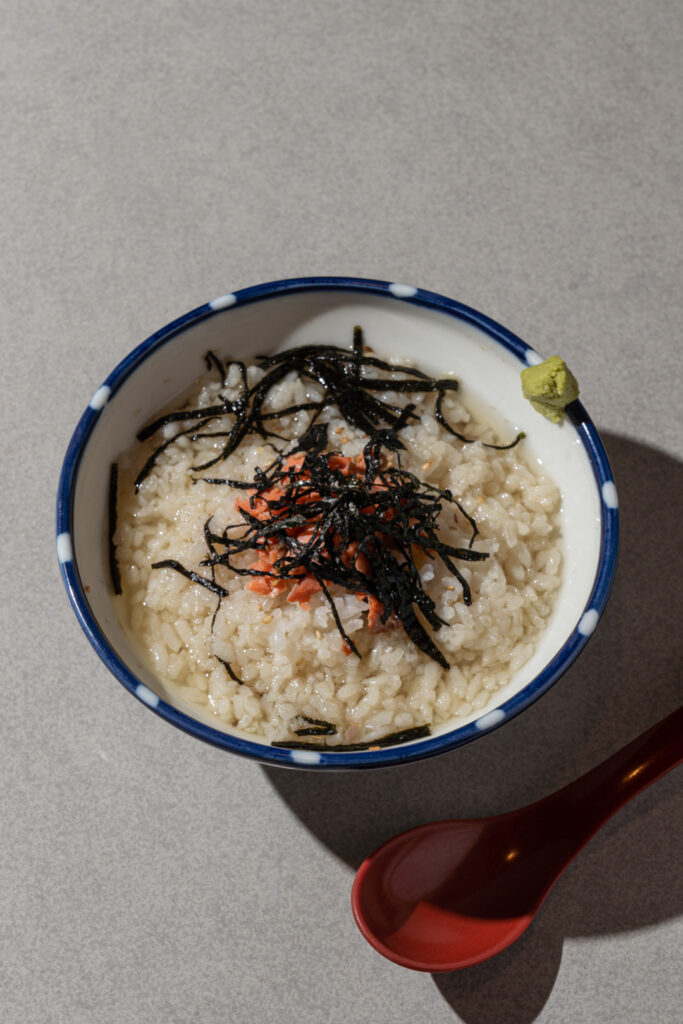 An easy go-to would be their bento sets, which, aside from the mains and rice, also come with miso soup and a cup of soft, velvety chawanmushi. The makunouchi bento is a visual treat in this sense, with its blossom-shaped lacquerware box filled with a selection of sashimi, wakame, salad, grilled salmon, beef, chicken, ebi fry, tamagoyaki, and rice.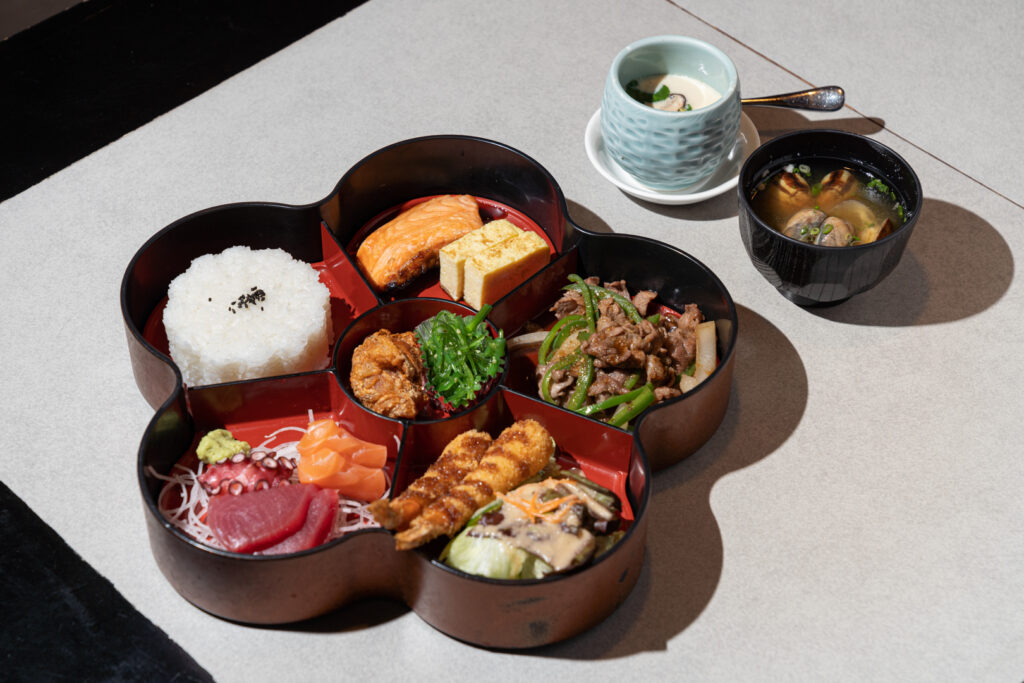 There is also a wide selection of Japanese noodles available. Try the cha soba, a cold green tea-infused noodle dish that comes with a subtly flavored dipping sauce.
The Library Cafe by Gourmet Farms
GF Ramon Magsaysay Building, Roxas Boulevard, Malate, Manila
Sundays to Thursdays 7 a.m. to 8 p.m., Fridays and Saturdays 7 a.m. to 10 p.m.
Located within the Magsaysay Building's library, the eponymous Library Cafe is a cozy spot to enjoy a good cup (or two) of coffee. While the library and its books currently cannot be accessed through the cafe just yet, the spot is very conducive to a caffeinated focus-filled afternoon; take a seat at one of the plush emerald-colored booths and you'll understand.
Aside from classic coffee shop favorites, they also have a number of exclusive drinks, such as the Cherry Mocha, which will only be available in February. Sweet cherry syrup accentuates the chocolatey hints of the mocha, making it a warm dessert in a cup.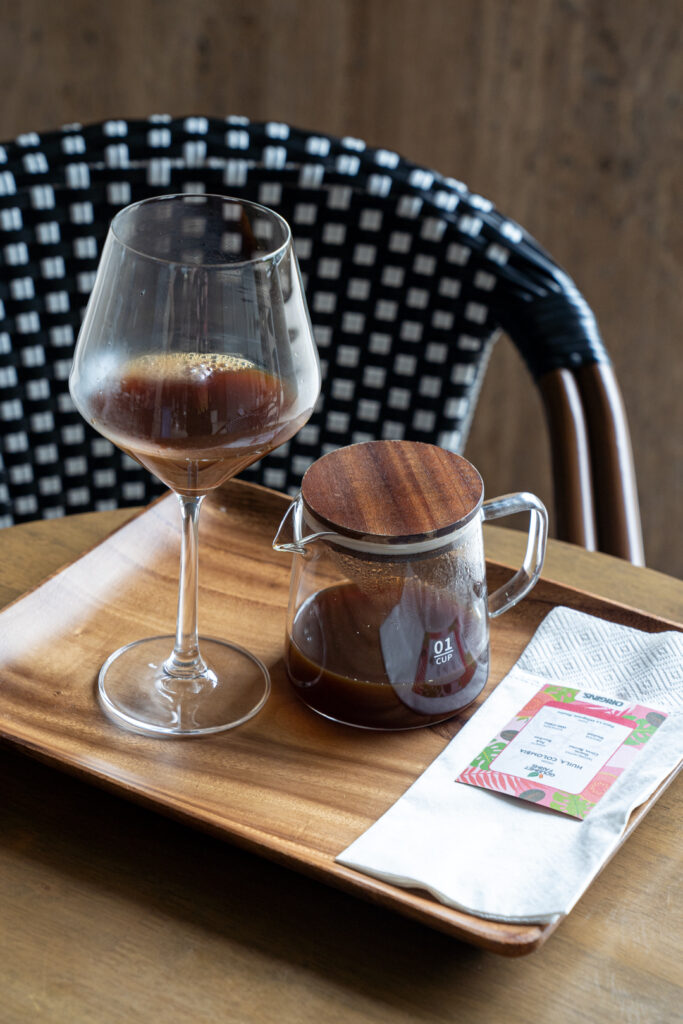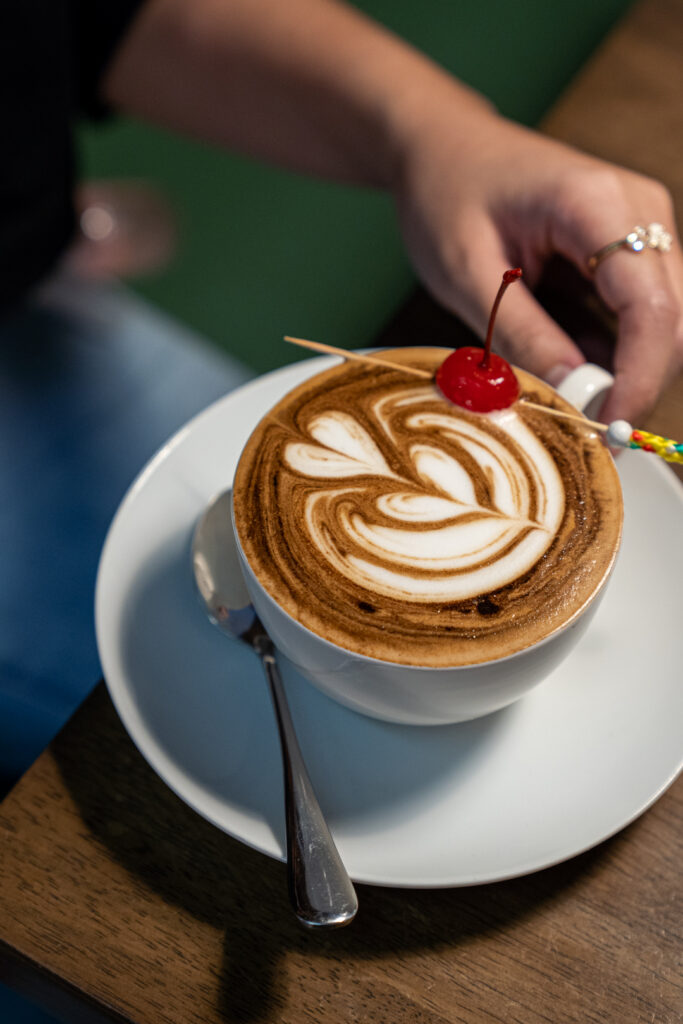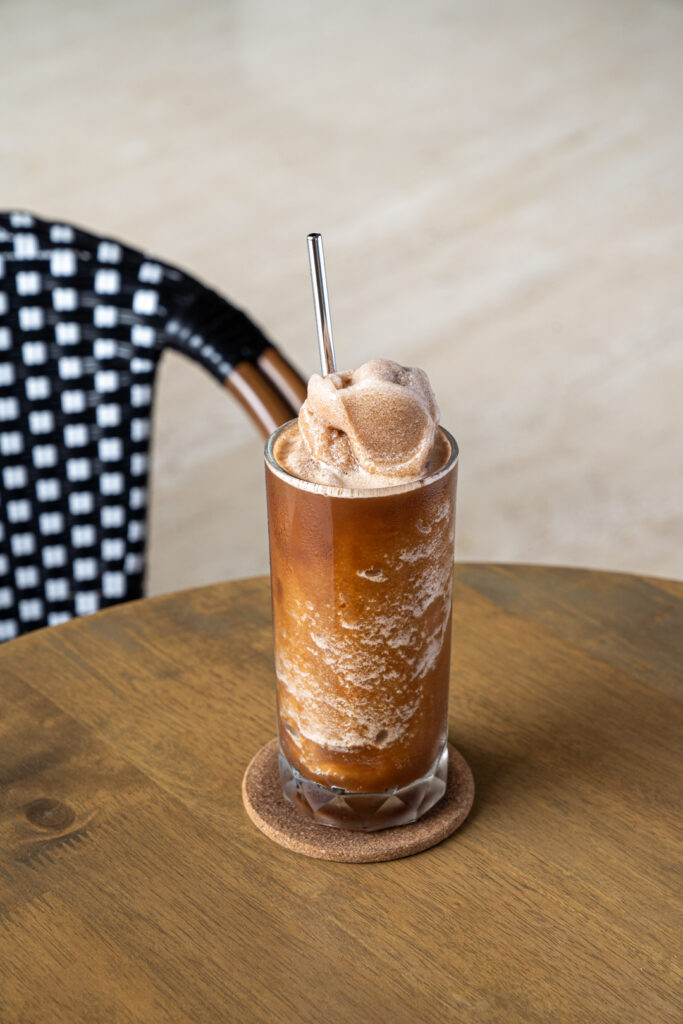 Boasting single origin beans and coffees from Gourmet Farms, The Library Cafe offers a unique way to enjoy the classic pourover. Instead of serving them in cups, the coffee is served in stemware akin to wine glasses—but designed specifically to withstand the hot temperature of coffee. On warmer days, you can opt for the Barako Supreme, an ice-cold slush version of the otherwise strong barako coffee.
You can also enjoy a cup (or a cocktail, once it's 5 p.m.) at their al fresco seating, where you can catch the last rays of the Manila Bay sunset.
Al Bahr Al Ahmar
1535 M. H. Del Pilar St., Malate, Manila
10 a.m. to 10 p.m.
The sole thing to call you into this roadside Arabic and Mediterranean restaurant is its large white signage, flanked by brick walls. But once you find this unassuming spot, you'll be treated to a hefty menu of authentic Arabian cuisine.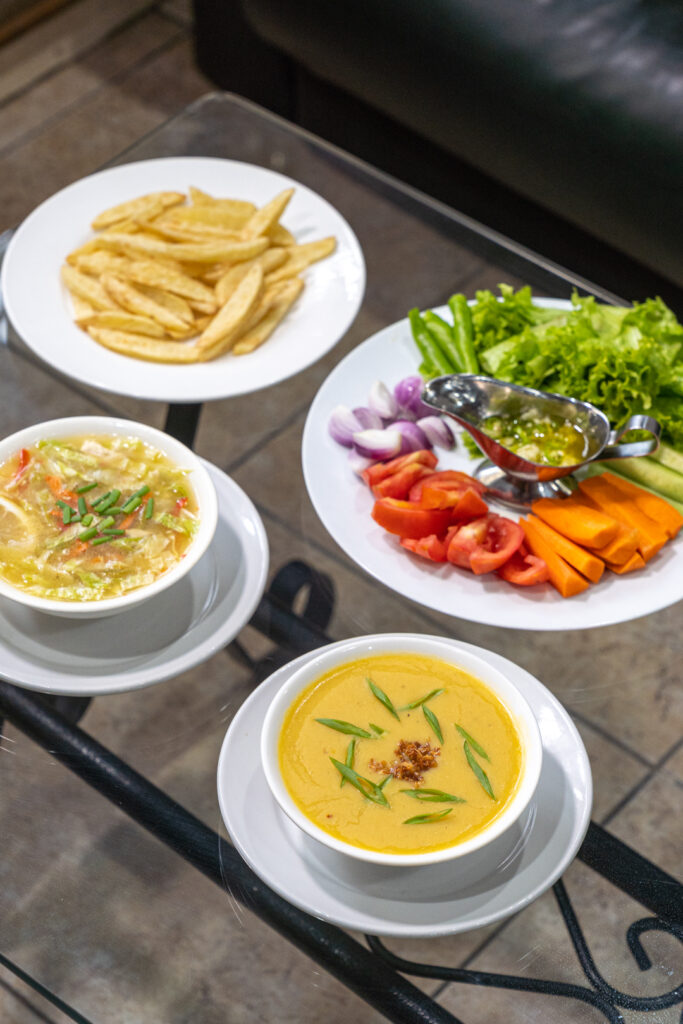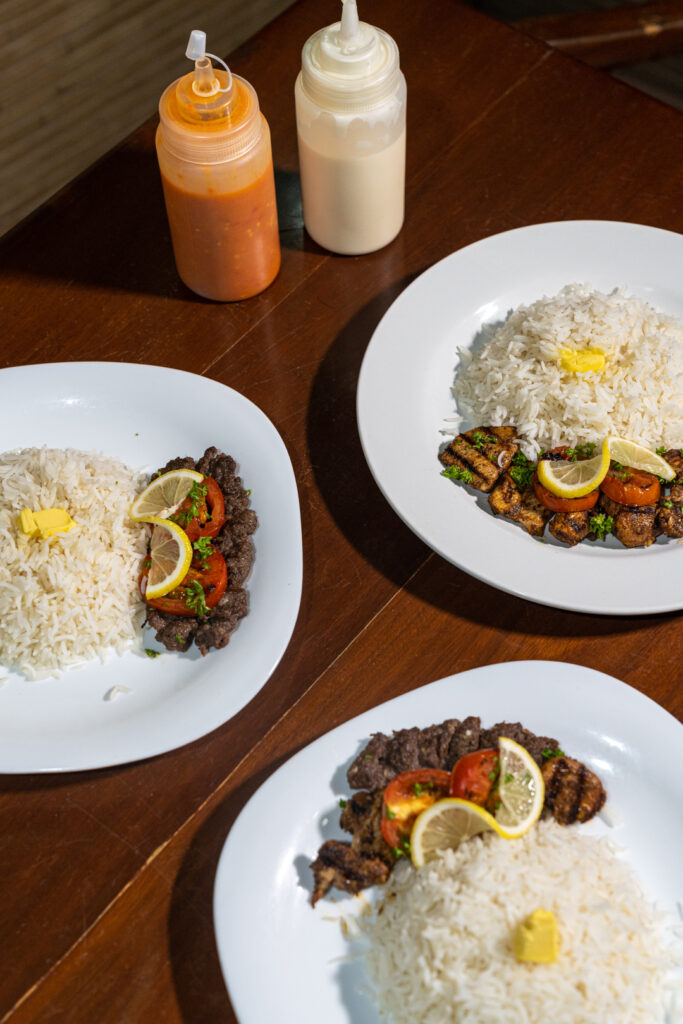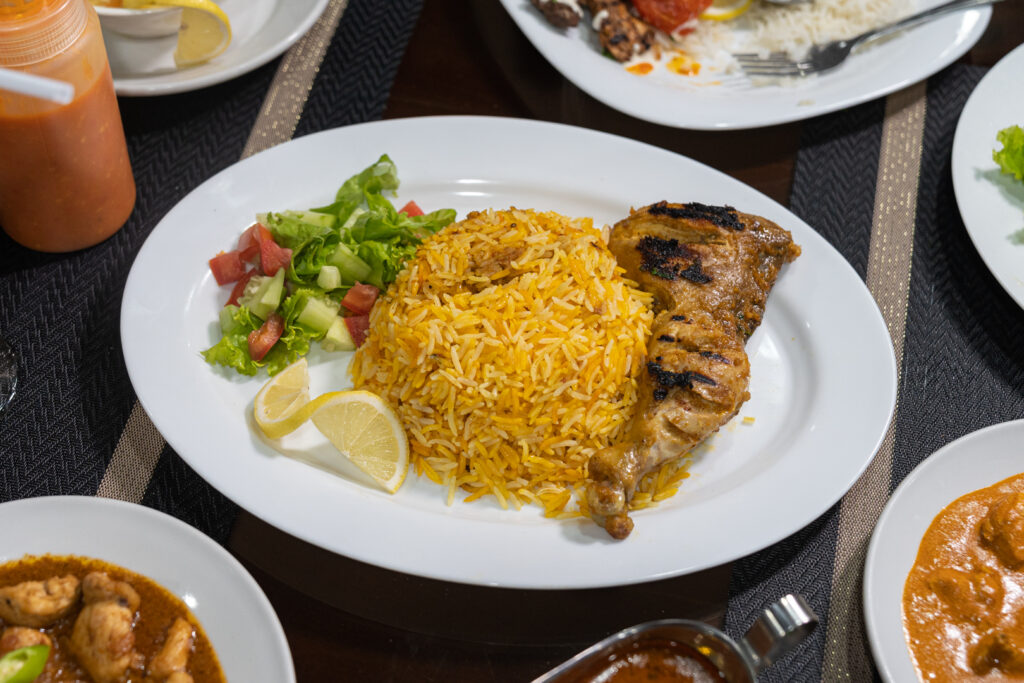 Start off with some adas lentil soup to warm the stomach, then dig into their selection of grilled meats and kebabs. For something hearty to share, go for the chicken Indian biryani—a platter with a generous serving of chicken alongside a bed of golden biryani rice.
And don't miss the flavorful chicken rogan josh and buttered chicken masala.
Wok-Inn
456 Remedios St., Malate, Manila
11 a.m. to 10 p.m.
A mainstay since Malate's heyday, Wok-Inn may well be your go-to if you're looking for Filipino-Chinese cuisine. It can get crowded here, so it's best to go outside peak hours (mid-afternoon would be best).
They're best known for their sipa, a deep-fried dumpling filled with ground meat, carrots, and chives. It is dipped in a dark, slightly sour sauce (likely a mix of soy sauce, vinegar, and sugar) that comes served at each table.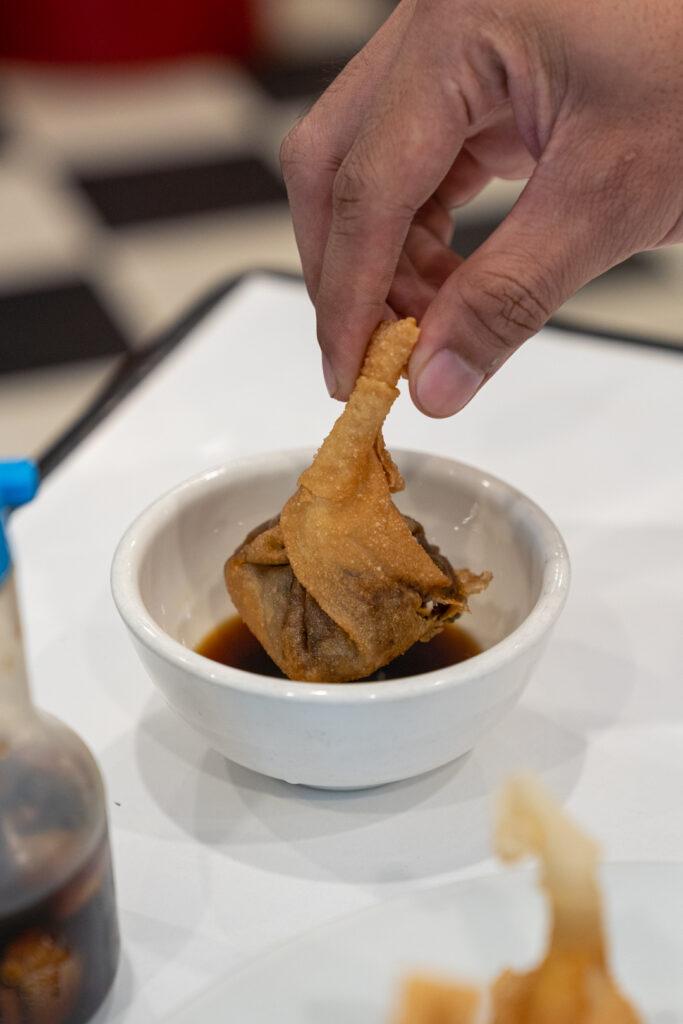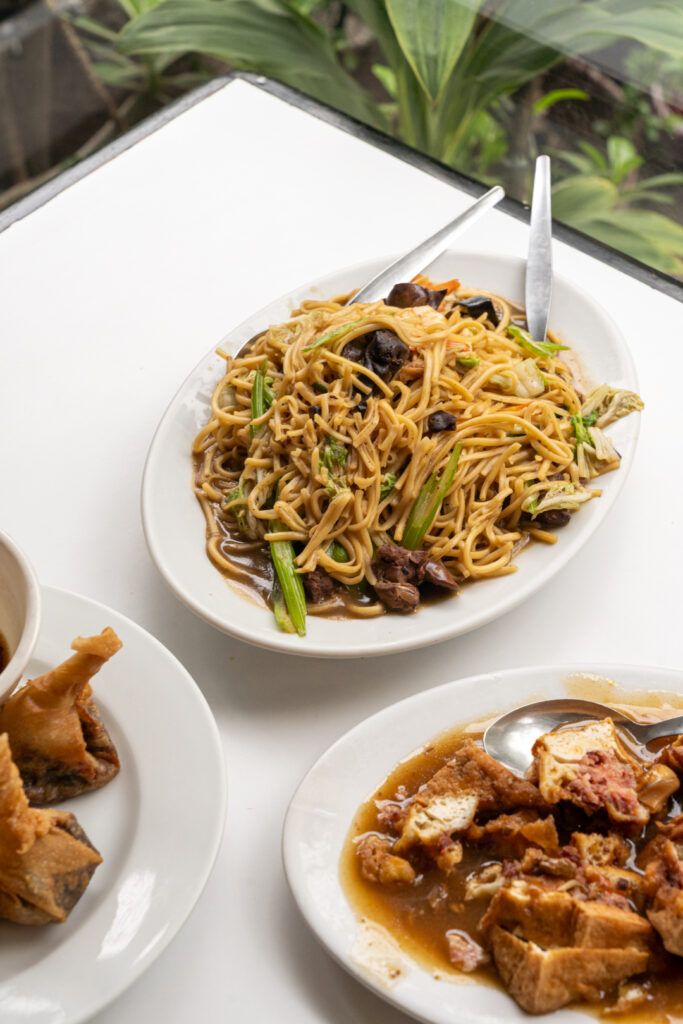 The dumplings are also made fresh in-house daily. If you're lucky, you can probably even see the staff rolling up these little dumplings when you visit.
Jim's Pares Mami
1739 Maria Orosa St., Malate, Manila
Open 24 hours
Considered a legend in the neighborhood, this two-decades-old pares joint is actually located in front of a carwash. Jim's Pares Mami is a standing dining spot, meaning you get your food right after ordering at the front counter, and then find a space along their many stainless steel tables.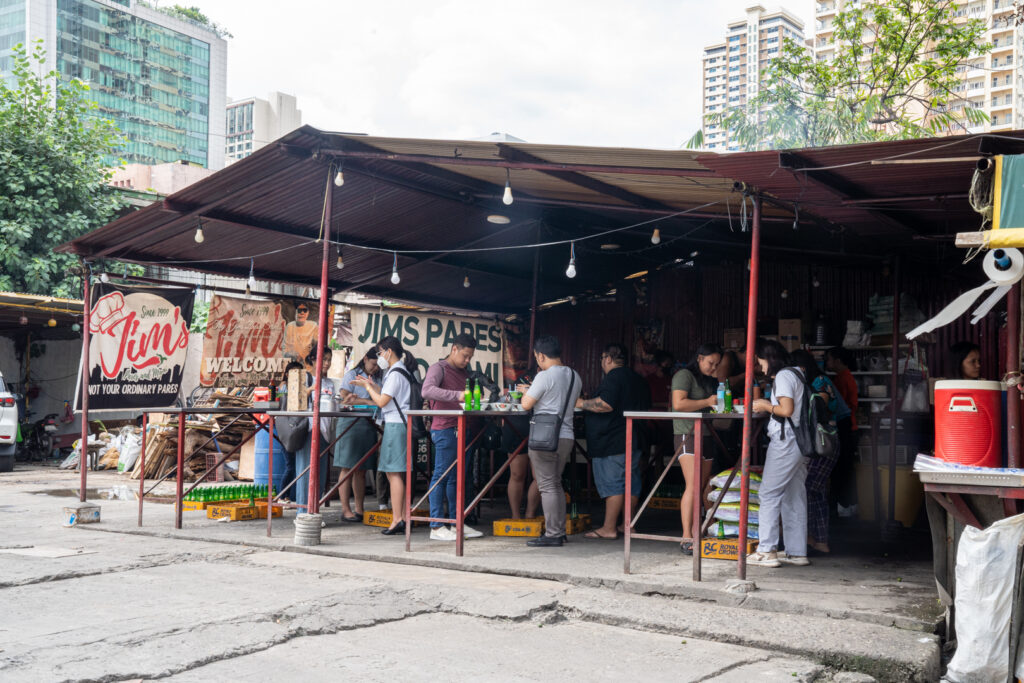 It's quick service and quick dining, but definitely more filling and substantial than your popular fast food joint. They only serve two dishes here: pares and mami, as their name states.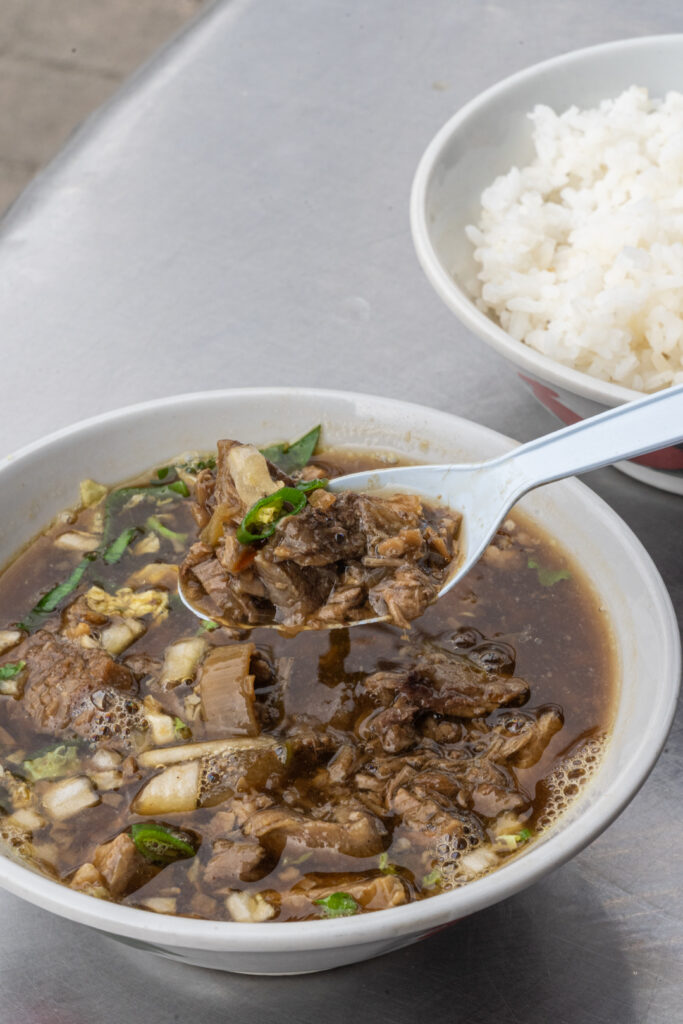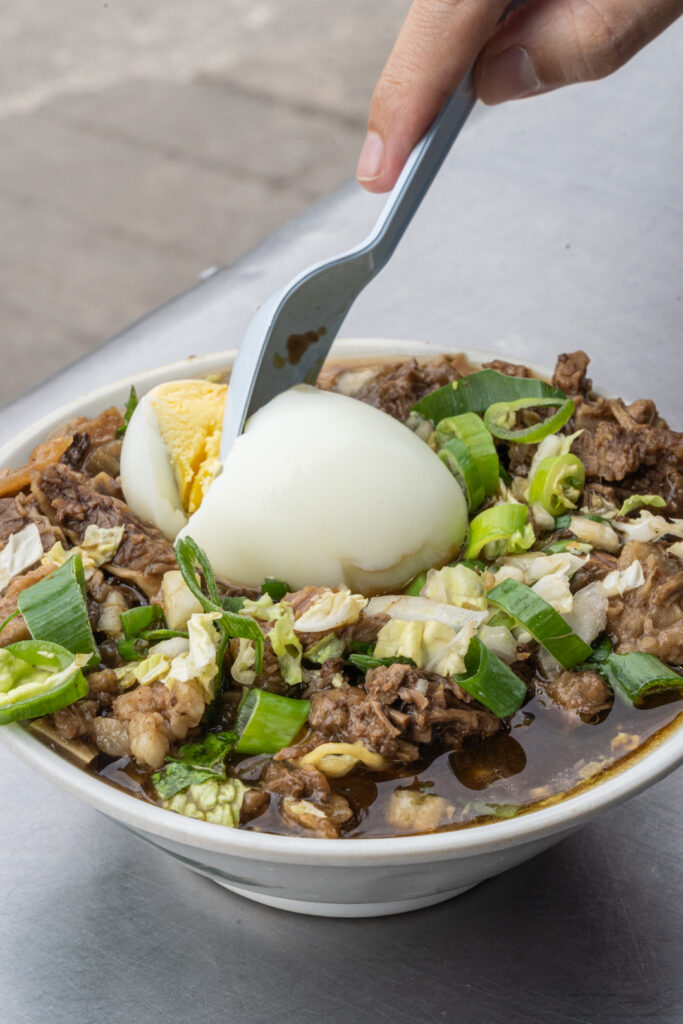 Each bowl of pares comes with slow-cooked beef topped with mixed cabbages and leeks, then doused in soup. You can order a set that comes with rice and egg. Best to wash down the piping hot pares with ice-cold water or soda straight from the ice box.