The problem with Sen. Cynthia Villar's galunggong remarks
Among many other things, the poor shouldn't be blamed for price hikes on their food choices
Dec 11, 2019
Thanks to low supply, galunggong (round scad) has become another symbol of the current state of affairs. Once known as "the poor man's fish" owing to its affordability, the fish has recently reached its highest selling price at P300 per kilo—prompting the government to consider importing galunggong in order to lower its price.
In the middle of all this, Senator Cynthia Villar, Chair of the Senate committees on Agriculture and Food as well as Agrarian Reform, commented on the issue, advising Filipinos to look for alternatives instead of complaining about the rising prices of galunggong.
"Bakit ba gustong-gusto 'yung galunggong kung mahal ang galunggong? Eh lalong na-e-encourage 'yung price increase," she said. "Ba't ayaw kumain ng gulay? Mas healthy 'yun."
"Kanina lang nagle-lecture ako sa mga nag-aral sa aming farm school, nag-graduation, nile-lecture-an ko sila na kumain na lang kayo ng gulay. Mas healthy 'yun." https://t.co/hdJzyMS03b pic.twitter.com/iPRjCNA53a

— Inquirer (@inquirerdotnet) December 10, 2019
This isn't the first time that Sen. Villar has advised people to switch to healthier options. Many might remember her statement on why "unlimited" rice servings in restaurants should be banned and that Filipinos should instead switch to brown rice for its various health benefits.
[READ: Thank you, rice gods: There are no plans for a law banning unli rice, Villar says]
I'm not saying there's an issue with switching to a healthier diet. Studies have indeed shown that a healthy diet can, among many other things, ward off a number of health complications such as heart diseases and high blood pressure, as well as improve brain function. The problem with Sen. Villar's statements is that they fail to recognize that, in this economy, a healthy lifestyle isn't just an affordable or viable option for everyone, most especially the poor.
This year alone, we've seen the prices of various agricultural products skyrocket. The costs of certain vegetables like tomatoes and onions have increased to selling prices of P70 and P145 respectively—a far cry from their selling prices of P40 and P60 earlier this year. Though price increases like this may not be a big deal for people who are financially comfortable like Sen. Villar, these greatly affect people already struggling to make ends meet.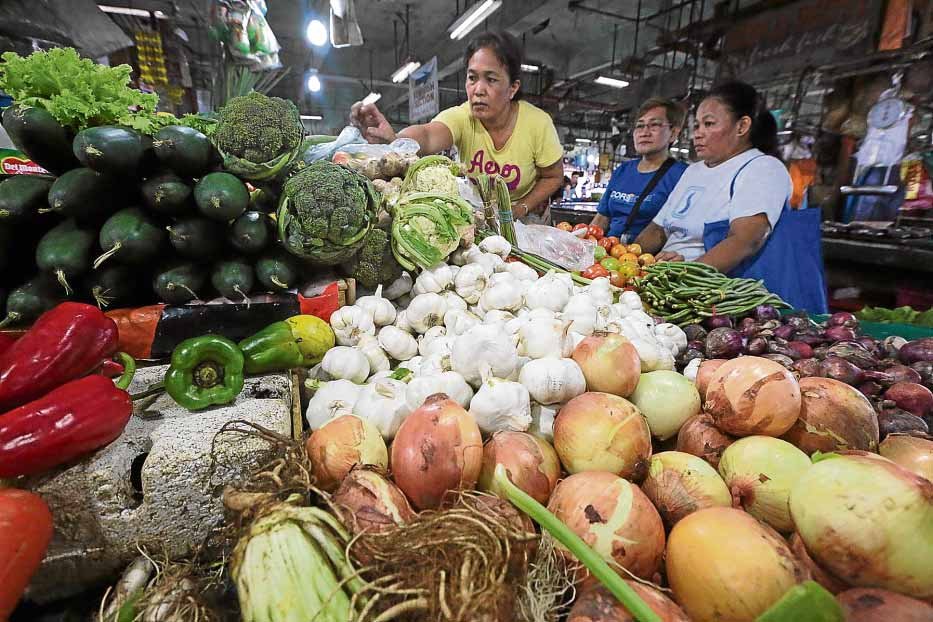 Asking Filipinos who rely on galunggong as one of their primary sources of sustenance to convert to a lifestyle they couldn't afford in the first place simply highlights a kind of disregard for underprivileged citizens. If anything, the senator's statement demonstrates how out of touch some people in power are when it comes to the plight of common Filipinos.
To say that your food choices contribute to rising prices and inaccessibility is insensitive and places the burden on those who suffer the full brunt of the price hikes. Beyond its affordability, galunggong is the most accessible source of protein for Filipinos.
Instead of blaming the masses for not being able to afford a Filipino staple, perhaps it would be best for Sen. Villar to utilize the power afforded to her to fix a notoriously tricky system that makes it harder for people to afford galunggong in the first place.
Header and featured images courtesy of Grig C. Montegrande of Inquirer.net
Get more stories like this by subscribing to our weekly newsletter here.
Read more:
Imported rice are more common now than ever—to the detriment of our rice farmers
In the killing fields of Negros, the lives of farmers and activists mean nothing
Help your local farmers by purchasing your rice from this mobile app
TAGS: galunggong Sen. Cynthia Villar