In music, there's a technique called sampling where you take various instrumental fragments (drums, piano, synth, guitar) and combine them all together to create harmonies. This is usually the first step in producing songs alongside writing lyrics. But who would've thought that sampling is possible in painting, too?
It manifests in the artworks of Makati-based artist Luis Lopa. "You know music when they make samples—like EDM—and then they sequence it till it becomes a song? It's like that with art, too, but with different textures and colors. You just have to sequence them in such a way that they look organized," he explains.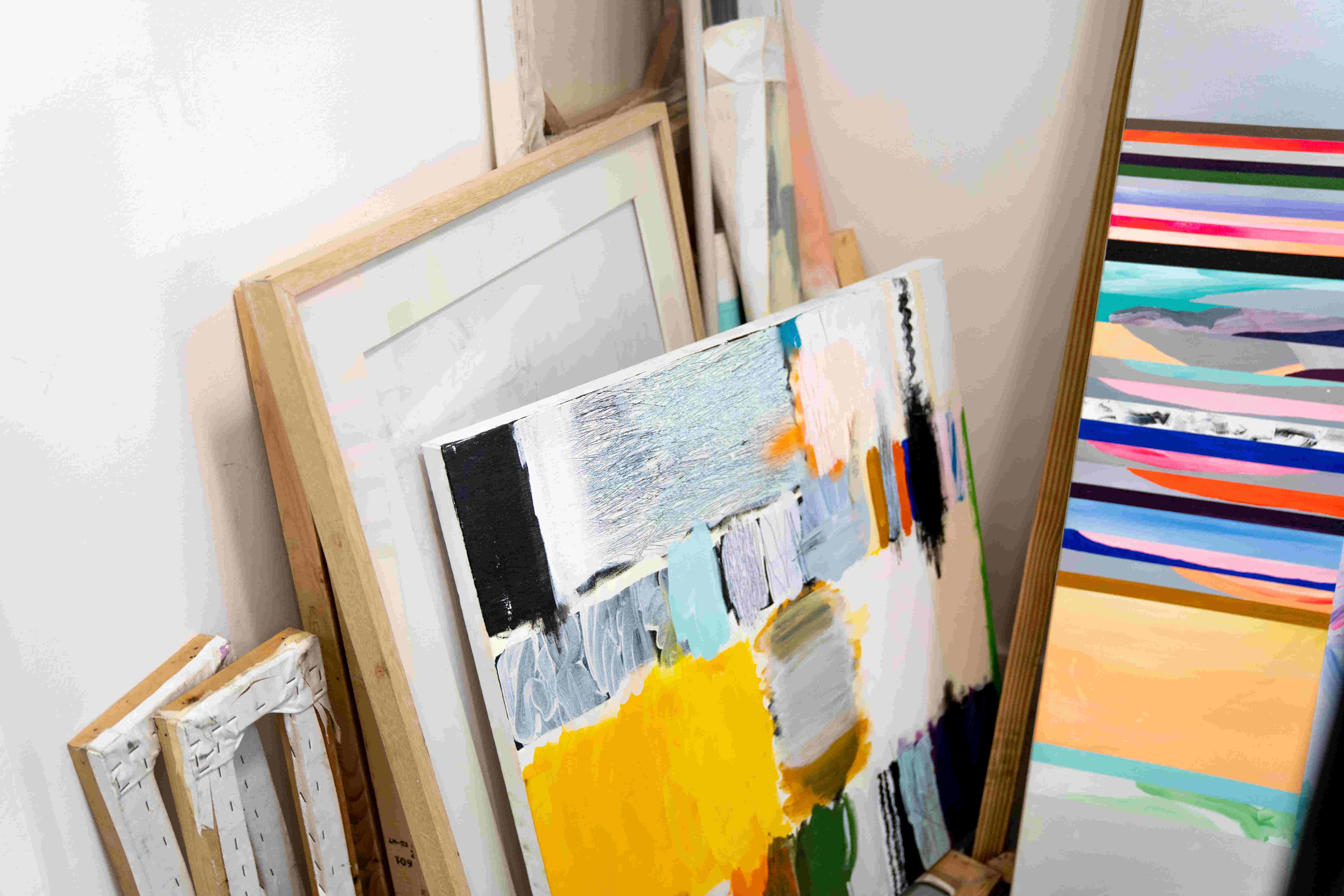 Luis Lopa is a visual arts graduate from the University of British Columbia. His works are heavily influenced by postmodernism, playing with elements like colors, shapes, patterns, and textures. "My paintings have so many sequences so it takes even longer to paint," says Luis when asked about his medium: acrylic paint on canvas as it usually dries faster.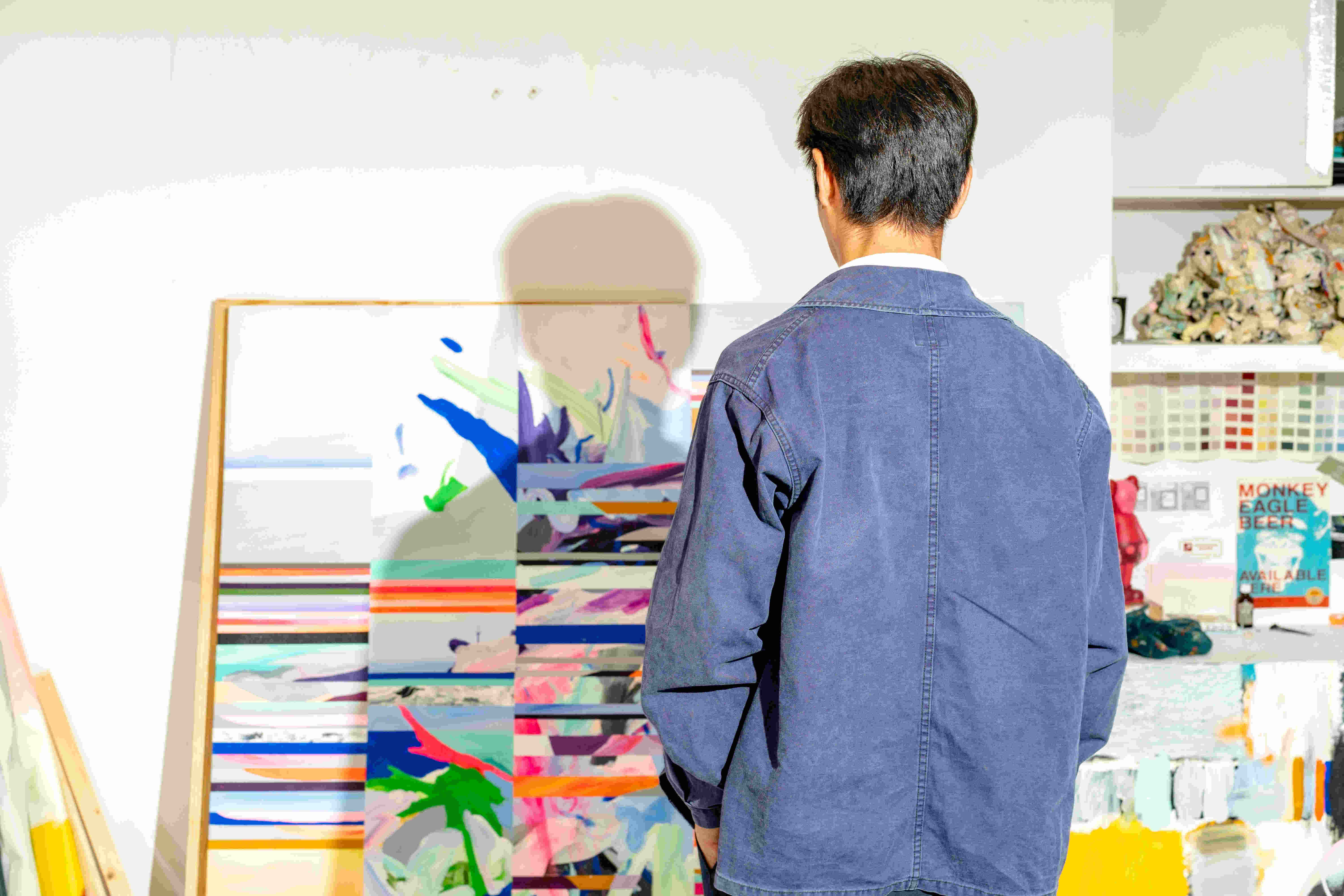 But the canvas isn't the only surface he paints on. He has already collaborated with fashion brand Oxgn for its #OxygenArtSquad capsule collection in 2015. "Beyond [the] canvas, as an individual, you wouldn't have the means to produce a shirt or print on fabric. So it's cool to collaborate with people [to do things] that you don't have the means to do alone," explains the 31-year-old artist.
When asked about his dream collaborations, he didn't hesitate to say that he's always wanted to collaborate with BMW for its Art Car project. Since the mid-70s, BMW has collaborated with prominent artists to redo a couple of cars a year. Luis also says he's always open to doing textiles and furniture but with no specific brand in mind.
His creative process is the same as most artists. He takes inspiration from music, fashion, the environment, and other artists' works. The only difference is his unique interpretation of his observations. Most of his drafts aren't put to waste as Luis keeps them until he finds other ways to use them. He doesn't limit himself to the canvas. In fact, the chairs in his studio were covered in his discontinued works.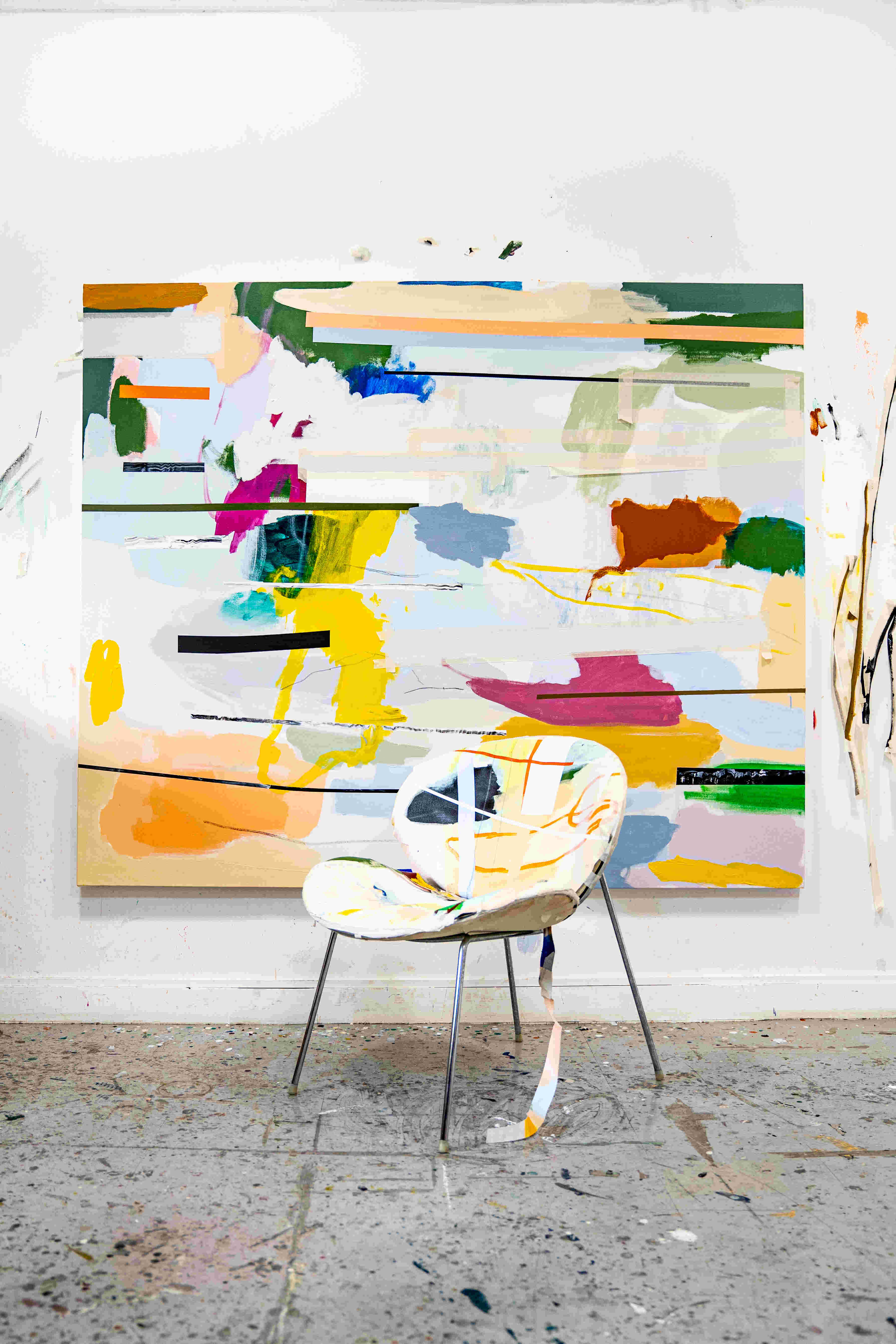 For an artist whose works are vibrant and playful, Luis is an organized man outside of his creations. He isn't as carefree as his art. "It's usually better to follow a routine," he says. He follows a 9-to-5 work schedule and doesn't even bring his laptop to avoid distractions. His studio is just as organized with pieces placed on one corner and materials on the other. Even his desk area, as busy as it looks, is also organized. Aside from his brushes and paint, he also keeps tapes he's used when painting and puts them in a bulk at the top of his workspace. He also displays souvenirs from his friends and a collage of photos of him as a child, his girlfriend, and their adventures "to keep a piece of my home at work."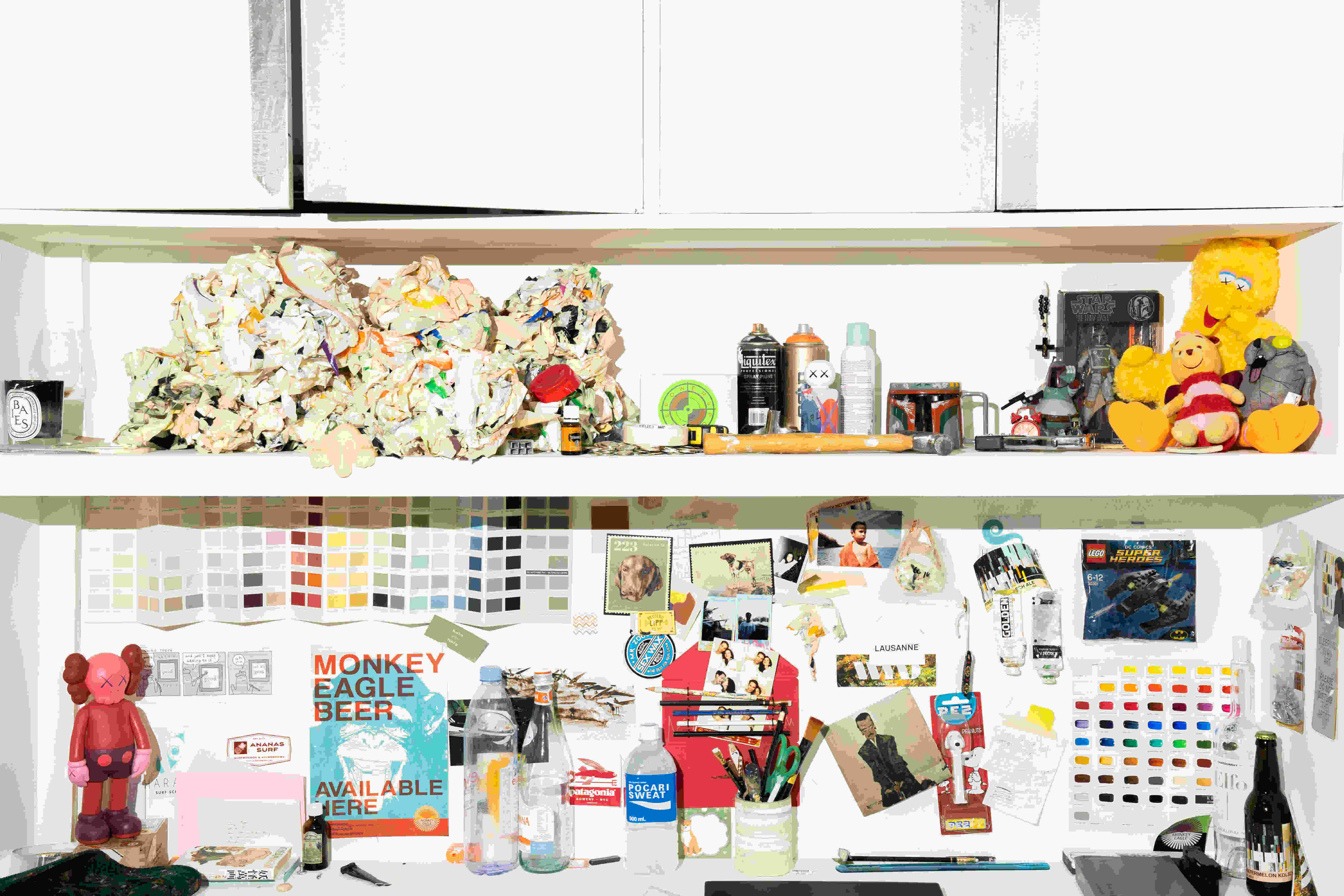 Luis Lopa is set to have his solo show in April 2020 at Galerie Stephanie.
Read more:
This artist from Baguio uses paper art to make a stand about climate change
The Nolisoli gift guide for artists and creatives