Rizal Memorial Coliseum to open for first public tour after restoration
The opening coincides with the launch of the book by the coliseum's lead restoration architect, Gerard Lico on the country's Art Deco heritage
Jan 21, 2020
Two months after its reopening and subsequent use for the 2019 SEA Games, the Rizal Memorial Stadium in Malate, Manila will be open on Feb. 1 for its first public tour. Headed by its chief restoration architect, Gerard Lico, the public tour is in conjunction with the launch of his book with heritage advocate Ivan Man Dy entitled "Deco Filipino: Art Deco Heritage in the Philippines."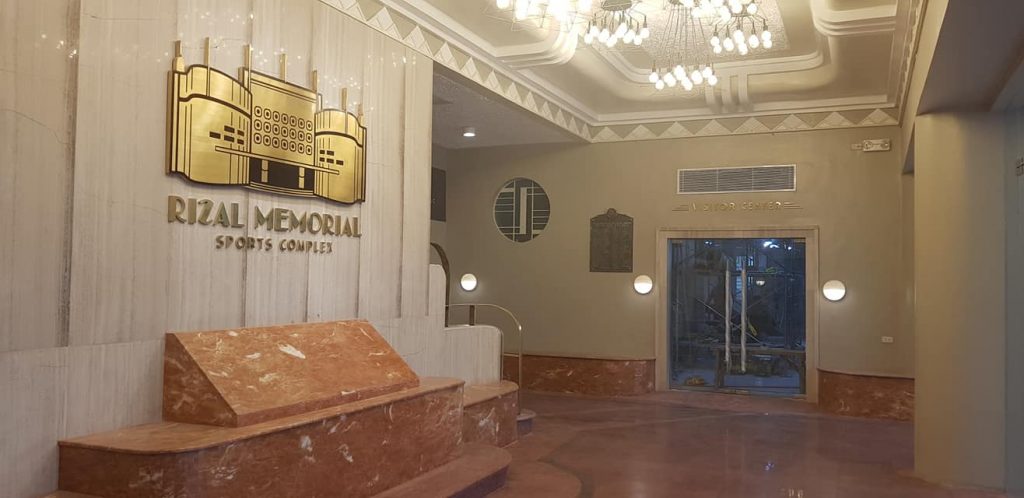 On a Facebook post, Lico shared that at 3 p.m. on the aforementioned date, Dy and he will host a lecture at the coliseum's lobby and a walking tour around the iconic Art Deco structure. Dy, on the other hand, hinted at a 1930's-era themed afternoon, even referring to the cult literary work of F. Scott Fitzgerald, "The Great Gatsby."
The 85-year old arena underwent its first renovation last year since 1953, costing P250 million. Designed by renowned architect Juan Arellano who's also behind the Metropolitan Theater and the National Museum, Rizal Stadium is one of the most important Art Deco structures in Manila that still stands today.
Lico and Dy have yet to announce registration details for their Feb. 1 lecture and walking tour.
Header photo courtesy of Tristan Tamayo/Inquirer Sports
Get more stories like this by subscribing to our weekly newsletter here.
Read more:
Rizal Memorial Sports Complex is no longer for sale
LOOK: A fence exhibit outside the Rizal Memorial Sports Complex tells of its history while it's under renovation
Pre-war Art Deco apartment demolished without due process
TAGS: art deco philippines Gerard Lico ivan man dy old manila walks rizal memorial coliseum rizal stadium walking tours