I've always held the opinion that hunger strikes are one of the best examples of nonviolent resistance. Think of Mahatma Gandhi's death fast, Ninoy Aquino's jailtime hunger strike, and the recent Kurdish strikes. Solidarity hunger strikes (aka when someone, usually in a privileged position, joins a hunger strike as a concrete form of support towards an oppressed group or cause) is also something I believe is a good way to show your comrades in agony that you're with them. However, I need to warn you: A solidarity hunger strike isn't something you should just jump into willy nilly. You need to prepare for it beforehand.
I learned this the hard way. Two years ago, I went on a hunger strike in solidarity with the Pacific Plaza Workers. (Support the labor force!) The problem is, I decided to just jump straight into it without preparation, which left me tired and drained during the one-week stretch. I also didn't plan how I was going to break my strike, which had its own repercussions. 
I've since become better (at least a little bit) at preparing for strikes of this nature, so here are some tips I've learned along the way. Please, learn from my mistakes.
Disclaimer: These tips are written under the assumption that you have time  and you're privileged enough to prepare properly. This obviously doesn't apply to people who are going on hunger strikes under duress, and I'm not going to pretend that it does. These tips could also feasibly apply to people going on fasts, as long as their fasts involve completely abstaining from food for a long period.
1. Don't completely cut off food in one go, stagger it
This is pretty much the number one reason why you can't just jump into a hunger strike. You need to gradually prepare your body—and yourself. Letting go of certain types of food little by little and eating smaller portions helps decrease appetite and builds up stamina. It also prepares you mentally, as doing this can build confidence that this is something you can do.
The cut-off period should take at least a week, although it'd be better if you could allot a week per stage. Here's the proper sequence you should follow: abstain from excess sugar, junk food, and alcohol first, then complex food, and dairy, wheat, fruits and vegetables last.
2. Consult your doctor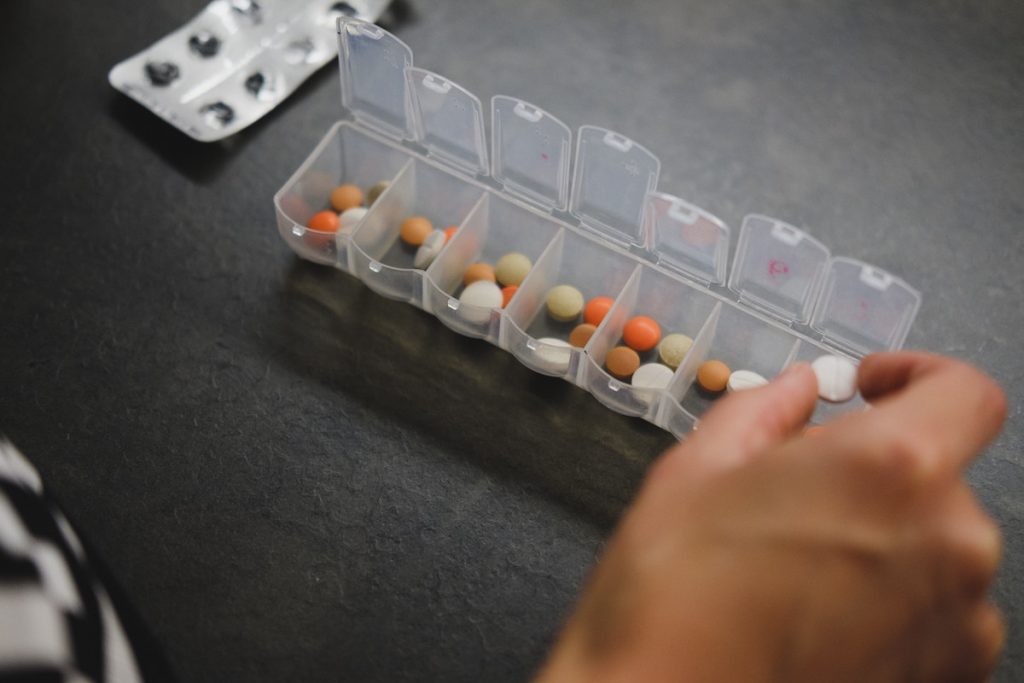 Very important! Should go without saying! I didn't do it the first time either! 
If you're taking medication or you have any pre-existing medical conditions, you need to ask your doctor how a hunger strike would affect your body—and if you're allowed to go on one in the first place.
3. Befriend water and electrolytes
Yes, I'm invoking the Twitter meme here. Water and electrolyte-heavy drinks are going to be your best friends once you start your strike. You actually need electrolytes (aka sodium, magnesium, potassium and calcium) so you won't get dehydrated. It's best if you stock up on these beforehand.
4. Sleep well
Once you start your strike, your energy is going to be depleted faster than usual. Because of that, keeping a healthy sleeping pattern is critical to fasting. Since a "healthy sleeping pattern" isn't something you can just force to happen, you should probably get started on that before you start your protest, too.
5. Talk to the people you're doing it for
Here's the thing: You're not going on a solidarity hunger strike for no reason. A hunger strike is a principled and methodical form of nonviolent protest that's done to achieve a certain goal, whether it's to force the government to change discriminatory laws or to help workers receive just compensation. If you're set on doing this, you have to make sure you're doing this for the right reasons and you're not just virtue signalling.  
Featured photo courtesy of Annie Spratt on Unsplash
Get more stories like this by subscribing to our newsletter here.
Read more:
Who's afraid of the contractual workers?
Here's how you can properly support PWDs
Can a podcast transform Filipino youth's political indifference into action?
Pantry essentials in case of disasters
Writer: ZOFIYA ACOSTA