Google Arts & Culture includes 9,000 Filipino artworks in their online exhibits
Venture through the country's history and culture with photos from the 1942 battle of Bataan, the Proclamation of Independence in Cavite, and current street art online
Apr 8, 2020
The Philippines has a rich history that has been documented through collections and exhibitions throughout the years. Art and photography have always been instrumental in keeping the country's history relevant to this day, serving as a reminder for newer generations to learn from these events.
In celebration of the upcoming Araw ng Kagitingan, Google Arts and Culture will be curating an online exhibit of a collection of photographs, paintings and even virtual tours made by Filipino artists and art groups. There are currently over 9,000 pieces featured on the website, curated in a neat and digestible manner complete with descriptions of each exhibit.
Google Arts and Culture is an online platform (via web and mobile application) that features art, stories and activities from over 2,000 institutions worldwide including prestigious museums like the Museum of Modern Art, the Van Gogh Museum and the Metropolitan Museum of Art.
[READ: 12 museums in Asia you can visit virtually anytime, anywhere]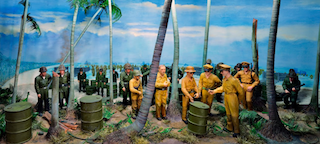 Included in the online exhibition are over 100 photographs from the historical battle of Bataan in 1942 during the Japanese colonization with photos of General MacArthur and scenes from the Bataan Death March. The Ayala Museum and Singapore National Heritage Board will also be sharing artworks that depict significant points of Philippine history, such as the Proclamation of Independence in Cavite.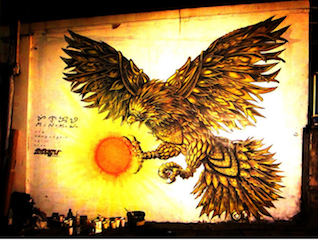 Non-profit art collective Center for Art, New Ventures and Sustainable Development (CANVAS) is also participating in the exhibition with artworks that explore the true essence of what it means to be a Filipino. Also expect a spotlight on the country's street art–guerilla paintings, murals, wall graffiti and jeepney decal–from independent artists.
As the pandemic persists, online exhibitions like this have been a source of both comfort and entertainment. Museums and art galleries from around the world have made their pieces available online, with some even curating virtual tours in order for us to explore art and culture as we stay in our homes.
Header and featured photos courtesy of Google Arts & Culture
Get more stories like this by subscribing to our weekly newsletter here.
Read more:
Here's how kids, teens can stay productive amid COVID-19 class cancellations
NASA's newest project allows people to explore space from their homes
12 museums in Asia you can visit virtually anytime, anywhere]
TAGS: araw ng kagitingan Ayala Museum battle of bataan canvas google arts and culture