By now, we've all heard of the struggle farming communities in the provinces are experiencing, being unable to transport the vegetables they've harvested. This leaves tons of produce wasted, left to rot on roadsides.
[READ: Tons of tomatoes from Ifugao farmers are wasted each day. Here's how to help]
But there's something else at risk of being left to waste if we don't support it.
Here's a sad truth: Culture is considered non-essential. Especially at this time of pandemic and even more so now when our country is facing not only threats to public health but threats to our other liberties, too.
When we have so much to think about—COVID-19, the recently-signed Anti-Terrorism Act, our ever-growing national debt, around four cyclones in our area of responsibility—we forget that there are also sectors in society that need our help and attention.
Culture is one of them. And ironically, it's National Culture Consciousness Week.
While aid has reached the communities of indigenous peoples in the provinces, they are unable to keep a sustainable means of living. As they rely on selling their products and on tourism as livelihood, quarantine and travel restrictions have put that to a halt. And with their traditions deemed "non, non, non-essential" at the moment as designer Maco Custodio laments, it may just be a matter of time before the tradition dies out, too.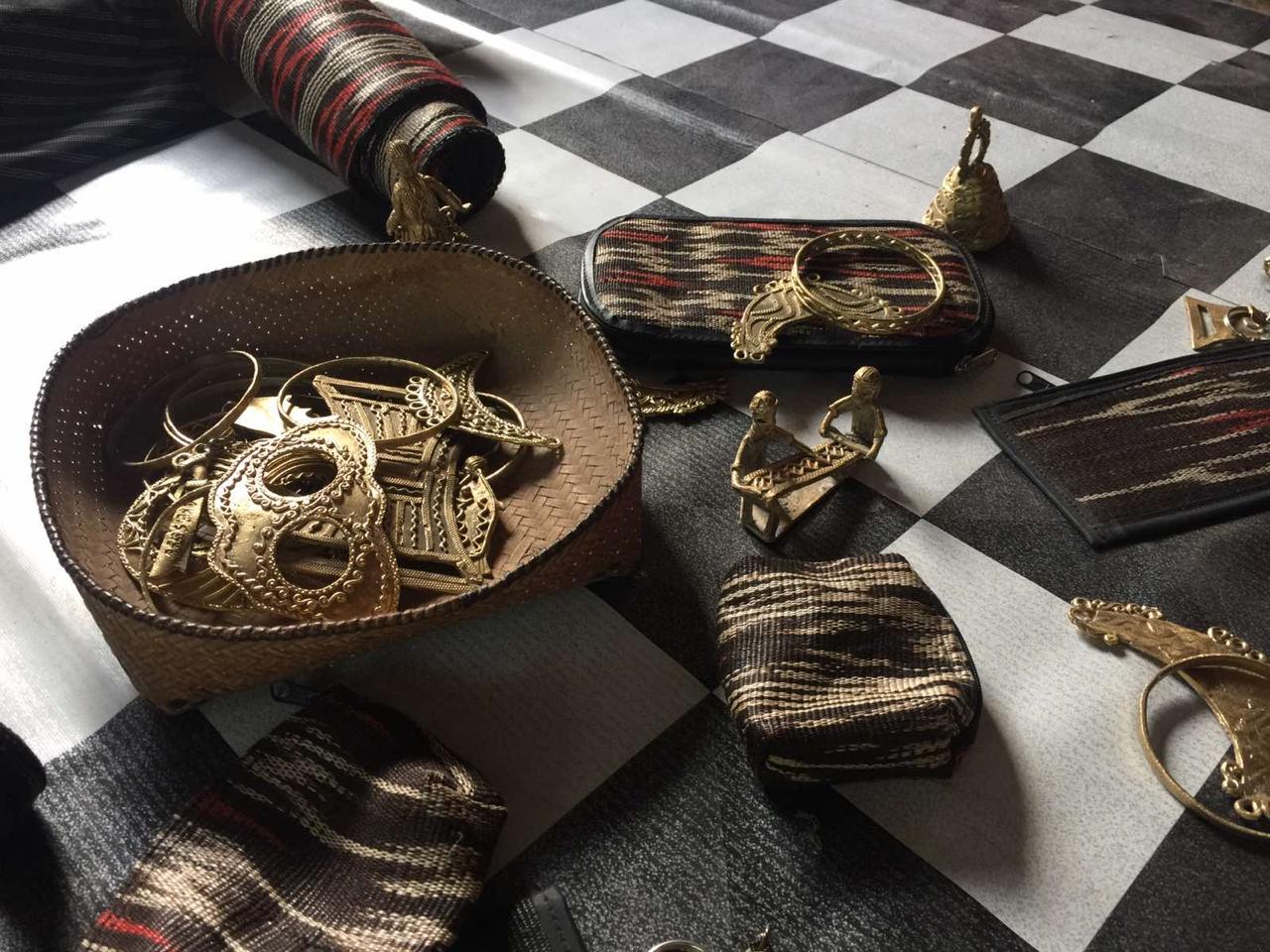 Some members of the Tboli community recently reached out to Custodio, sharing with him their situation.
"I asked (one of the women in the community), what's wrong? [She said,] 'Sir, walang turista, walang bumibili.' Most of our Lumads, umaasa sa paggawa ng souvenir. Eh naka-lockdown. 'Yun 'yong concern ko," Custodio says. 
And at a time of pandemic, no one thinks about buying weaves, brass or other artisan products—unless they are made into or integrated into face masks or personal protective equipment (which may not be right and respectful either, in some cases). 
[READ: It's 2020, can we start acknowledging the communities behind our local weaves?]
However, Custodio argues, not supporting artisans and IP communities' traditions will ultimately result in their (figurative) death, too. "Hindi puwedeng kalimutan na nagwe-weave kayo, hindi 'yun puwede mawala," Custodio says.
That is why Custodio, who has worked with Tboli, Blaan and Bagobo tribes for initiatives with the Philippine Commission on Women, says that now, more than ever, we should support local crafts.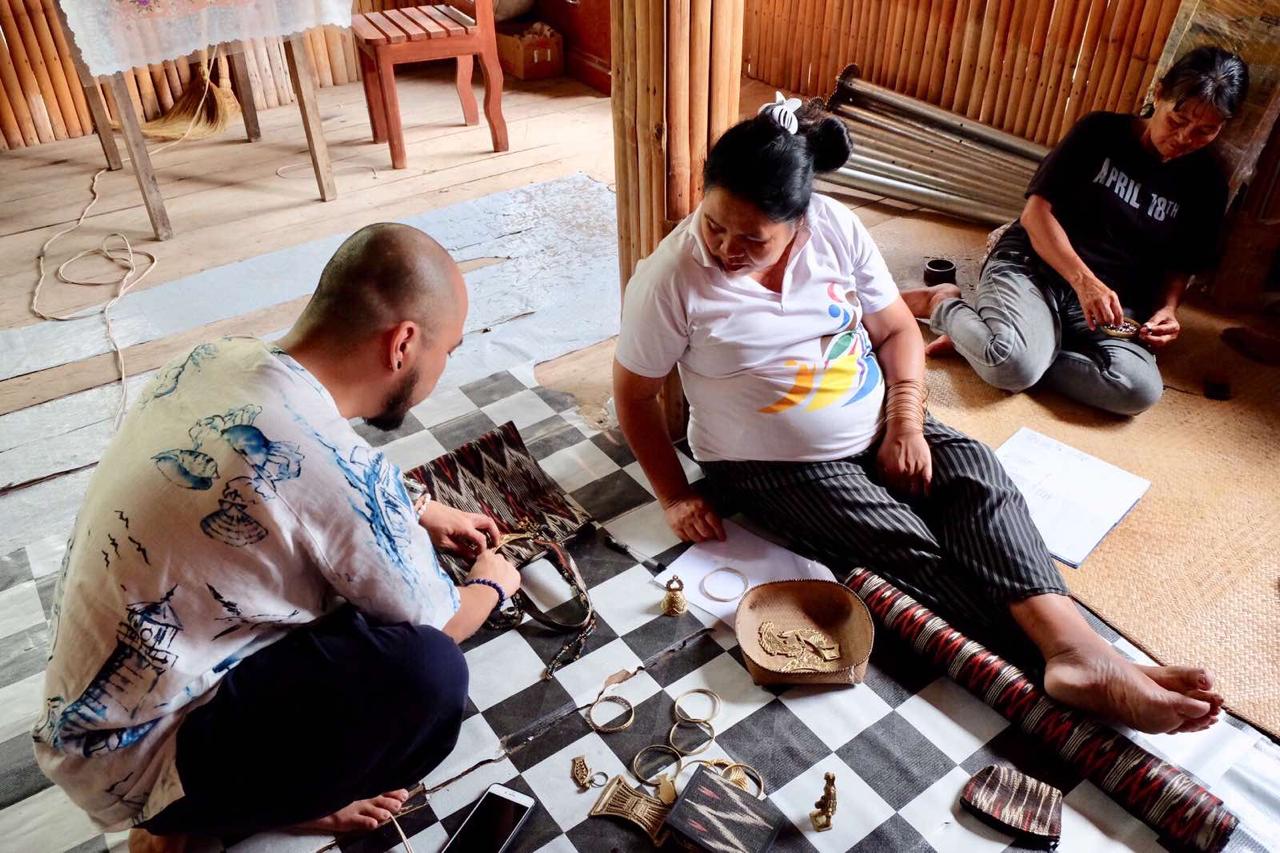 Indigenous communities from Lake Sebu, through Custodio, have made everyday wear, from shirts to pants, dresses and skirts with woven patterns, as well as beaded and brass accessories, and textiles available for purchase.
Custodio adds that more than just donating to the cause, it's more important to actually buy the products of these communities. "Bumili ka because you want to support them, not because naaawa ka. It's about our culture. Culture is the spirit of our country. Without that, mawawala tayo," he says.
Product photos in header image courtesy of Maco Custodio
Get more stories like this by subscribing to our weekly newsletter here.
Read more:
Indigenous handwoven masks are in—but how do we make sure our local weavers are properly compensated?
This online textile marketplace aims to support local weavers in the time of COVID-19
So you think you know your local weaves?
Writer: PAULINE MIRANDA
ART CLARISSE ALFONSO