Designer Rita Nazareno's latest work, rugs reminiscent of a vulva, asks viewers to question what they're seeing. "If you look at the pieces, they really can be whatever you want it to be," she tells Nolisoli. "Some people see a shell, some see suha."
The Zacarias1925 creative director crafted these striking Be rugs with Weave Manila, part of her Be collection, which includes bags of a similar style under Nazareno's label. The collection debuted at Maison et Objet Digital, the Paris exhibition that recently had to go virtual, because, well, COVID-19 happened. Nazareno is co-creative director of Kindred Design Collective, alongside Gabby Lichauco, the team responsible for producing the show for Maison et Objet Digital with CITEM. 
The rugs are a play on shell imagery, the flesh-toned hull hinting at fleshy, pink-hued interiors.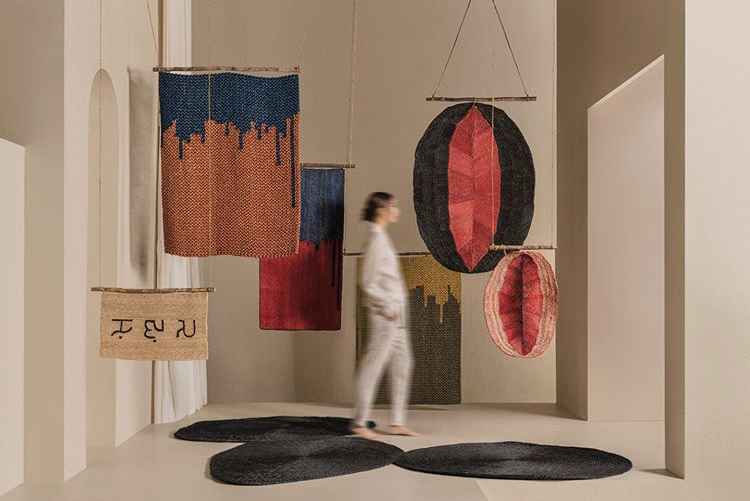 "I'm very interested in celebrating and empowering women—and I mean all women—and I like the idea of somehow breaking the stigma surrounding sexuality and women's bodies. I think the Be collection reminds me that we can be whatever we want to be," Nazareno says.
The hand-woven abaca rugs, which are currently available for order here, come in two sizes (two feet and four feet) and colorways (pink and black). The rugs boast a three-dimensional aspect which conveys a sense of depth. This was a result of the collaboration between Nazareno and Weave Manila. "We were able to meet a few days before the lockdown started so we got to really look at the various techniques they employ," she says. "It's very similar to some of the bags we weave at the Zacarias1925 and SC Vizcarra workshop. The material is dyed in various shades before weaving. That sort of shading is woven instead of painted on." 
https://www.instagram.com/p/CEwBBPwnczs/
Where does Nazareno see these being used? Statement rug for a tropical foyer? Playroom for the offspring of feminist parents? Lobby of a gynecologist with a taste for the obvious? "I don't think it's necessarily just for women or for feminists or for gynecologists," Nazareno says. "If we are able to break down labels and stereotypes then even better. I can see them hung on a wall or as a living room rug or a meditation mat or even a welcome mat." 
Recent events made her acknowledge that homeowners need to embrace a new way of thinking. "There's a sort of flexibility now that we need to have," she observes. "For some of us, our bedrooms also have become our workspaces, or our dining tables have become our kid's classroom—so we either move things around or compartmentalize like never before."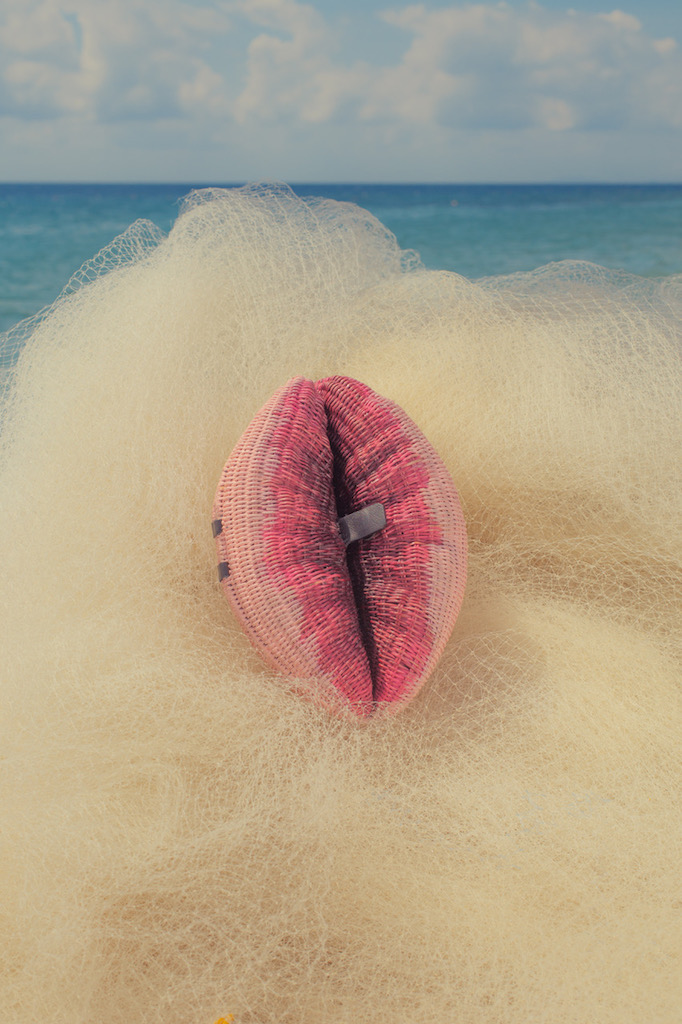 With quarantine radically transforming our relationship with our homes and the way we engage with our space, Nazareno considers this an opportune time to reexamine the objects we purchase and our power as consumers. 
"I think the personal response to the pandemic has us looking inward, whether in our own homes or in our own selves. Many of us have questioned who we are, who we want to be. What we put into our bodies, our minds and our homes most likely shifted because of the pandemic and because of the lockdown. I personally have become more conscious of what I buy and where I buy them. Is it a minority- or woman-owned company? Is it a small business? Is it local? What are their values? All important questions to ask," she says. 
"We don't have people over anymore, no dinner parties. So what is it really that you enjoy seeing day in and day out?" she asks. "I hope people buy things and decorate their spaces for themselves, instead of an idea of what they think other people may like."
Perhaps they can start with a vulva rug.
Get more stories like this by subscribing to our weekly newsletter here.
Read more:
Heads up, home decorators, plantitos and plantitas! Dapitan Arcade is now online
6 IG shops for every home redecorator's woven handicraft needs
"Mine, Next:" 11 IG shops for vintage tableware, home decor and ceramic hunting
Writer: BEA LEDESMA
Bea Ledesma
Bea Ledesma is the group publisher of Hinge Inquirer and a columnist for the Philippine Daily Inquirer. She has a dog named George, and spends much of her leisure time photographing him while he naps. You can see more of her dog photos on her Instagram @bealedesma.