"Compared sa ibang bansa, sila pumapalo ng mga 55 Mbps, tayo naglalaro pa rin between 3 and 7 Mbps pero hindi na po ito masama."
That's Department of Information and Communications Technology (DICT) Secretary Gregorio "Gringo" Honasan II commenting on the country's internet speed, which at present lags behind other countries' by a hundred points (both fixed broadband and mobile), according to the latest global internet speed ranking by SpeedTest by Ookla.
[READ:
PH's internet speed is apparently back to pre-quarantine levels. That's good news—we think?
]
He said this during the House deliberations on the DICT's budget for 2021, where DICT Assistant Secretary Emmanuel Caintic contradicted his statement. After comparing the current fixed broadband speed at 25.07 Mbps to that from 2016 at 7.91 Mbps, Caintic said, "Malaki ang mga talon, however, hindi natin 'yon dapat ikagagalak kasi ang ating mga neighbors eh nasa 213.18 Mbps na fixed broadband at 56.43 sa mobile," he said. Our mobile data speed is currently at 17.24 Mbps.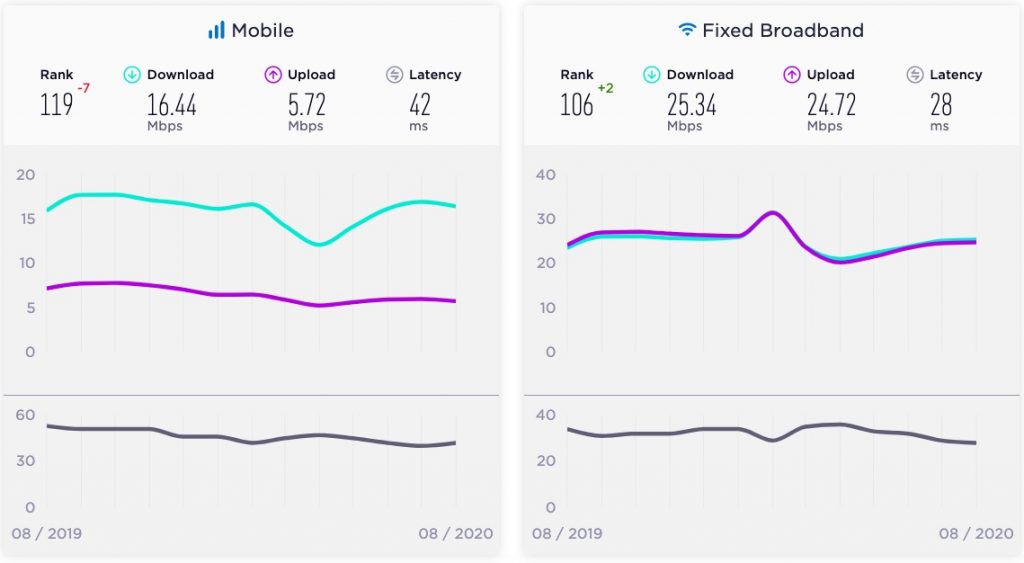 For reference, Singapore has the fastest internet speed in the world at 218 Mbps as of August based on SpeedTest by Ookla's figures. South Korea, on the other hand, has the fastest mobile data speed at 113 Mbps. But to be fair, our figures especially in fixed broadband went up two points in the same index compared to last month. 
Caintic acknowledges that in order to improve our speeds, infrastructure needs to be constructed, which by DICT's estimate will require P17 billion. This will cover the setting up of fiber optic cables down to the 81 provinces in the country to "fire up" the country's "national digital highway."
According to DICT, the P17 billion budget will also fund the proposed Phase 2 of the National Broadband Program in 2022, which could result in P34 billion savings in government internet expense.
https://www.facebook.com/DICTgovph/videos/365527087937682/
Sadly, for 2021, only 902 million is allocated for this DICT project. How much does the country with the world's fastest internet spend on information and communication technology infrastructures? This year, according to some news sources, Singapore plans to spend $2.52 billion or P121 trillion on "improving" its internet. 
As for us, we might have to still deal with this slow internet until next year. 
Get more stories like this by subscribing to our weekly newsletter here.
Read more:
PH's internet speed is apparently back to pre-quarantine levels. That's good news—we think?
Senate tried to address PH's poor internet connection—but they too had slow internet
Video streaming sites are lowering qualities to help free up Internet bandwidth
Writer: CHRISTIAN SAN JOSE
ART CLARISSE ALFONSO