For Pride Month, Nolisoli revisited queer spaces—past and present—through the stories of people who lived in and through them. There's Malate with its dimmed but nonetheless still inclusive streets, Cubao that was once home to music hangout Today x Future, Makati with its artistic meccas XX XX and Pineapple Lab, Taguig with its buzzing nightlife fixture Nectar, Ortigas with the loud and proud home of the drag queens O Bar, and the transient spiritual hub that is Open Table Metropolitan Community Church (MCC) now in Mandaluyong.
***
Introduction to radical flamboyance
By filmmaker Celeste Lapida
I hold the local club scene and the community that surrounds it very, very close to my heart. It is in the Elephant Party where I was exposed to radical flamboyance—drag and the many queer expressions of gender through fashion, hair and makeup, and most importantly dance.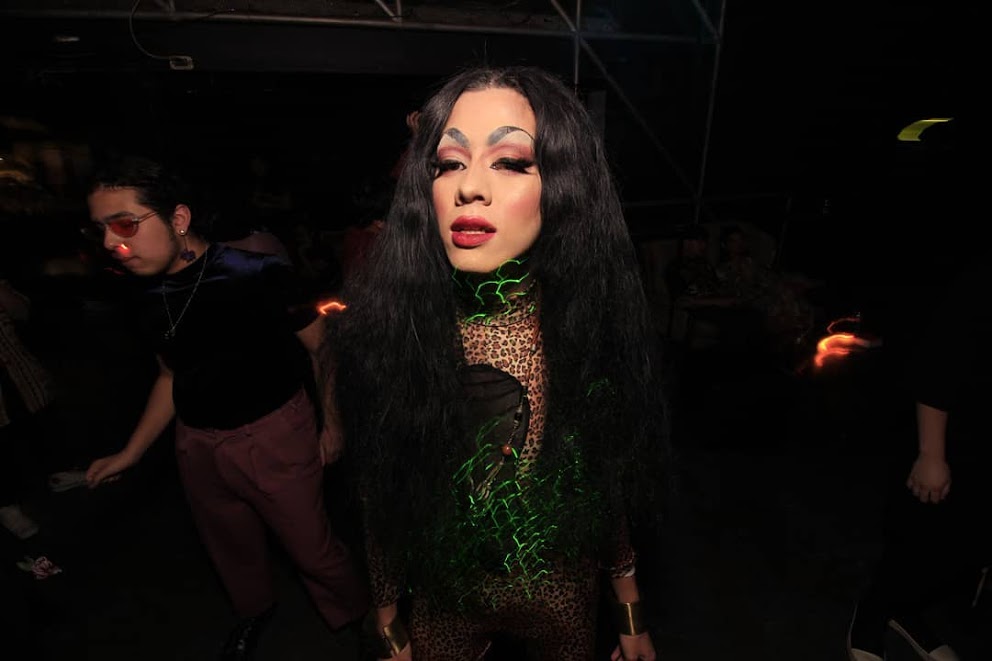 The most remarkable night was my first night there. I was attending an afterparty for the Cinemalaya Shorts program and I didn't even know what an "XX XX" was when I was invited; I was most worried about finding the right pin on Grab. Mind you, I was coming from the Cultural Center of the Philippines after a day of marathoning independent cinema. I was in a black shirt and khaki chinos… and I went to XX expecting a warm welcome, but a door b*tch is… always a b*tch! Bruce [Venida] wouldn't let me in, I hadn't had any ID prepared and was only showing my Cinemalaya Pass because I thought the event was exclusive. I was 17, zero-knowledge talaga sa nightlife. But Isola Tong, who I met briefly in the premiere of my first film "Contestant #4" was there, and in drag! She asked Bruce to let me in, the first of so many gestures of affection from my now drag mother. I went inside, freaks and queers on the dance floor and my initial reaction was, "I want to do this."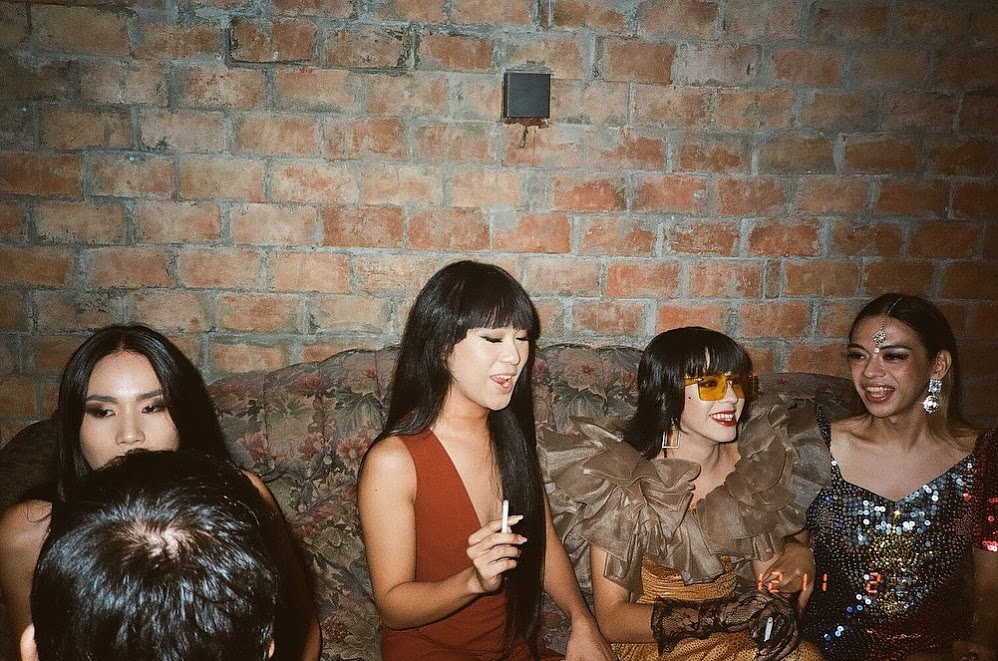 It was the Mars Attack night and Mav [Bernardo], Cenon [Norial III], Paul [Jatayna], and Willar [Mateo] were all in clown makeup, Isola had her crystal headpiece balaclava eklavu and I wanted so much of it. I didn't understand the music, but I wanted to hear a lot of it. I didn't know how to dance, but it was all I could do. What a day this was really! Inspired from watching movies and finding the dance floor, this dance floor! My two loves. This event in my life was definitely destiny working her magic.
Here I am now, four years since, making my second short film, my love letter to the Elephant [Party], to Today x Future, to the nightlife community of queers braving those streets into the clubs, and onto the dance floor. "Taking My Time to Dance," where you can find more about our crowdfunding campaign, is about being aware of the difficulties in being queer but still remembering to celebrate through dance, and perhaps even realizing that this is what keeps us safe and what leads a community to where it needs to be.
I miss everyone, I miss the biggest inspiration I found at such a young age, but we will always find new spaces we will call safe and our own. I'll see you there!
Celeste Kuh Lapida ("CONTESTANT #4" (2016) co-writer and director) is crowdsourcing for their next film, "Taking My Time to Dance." Visit @takingdotmov for more details.
A safe space for the queer and fabulous
By The Elephant Party co-founder Shahani Gania
When we started Elephant together years ago, we knew we wanted to create a safe space for people who are like us: queer and fabulous.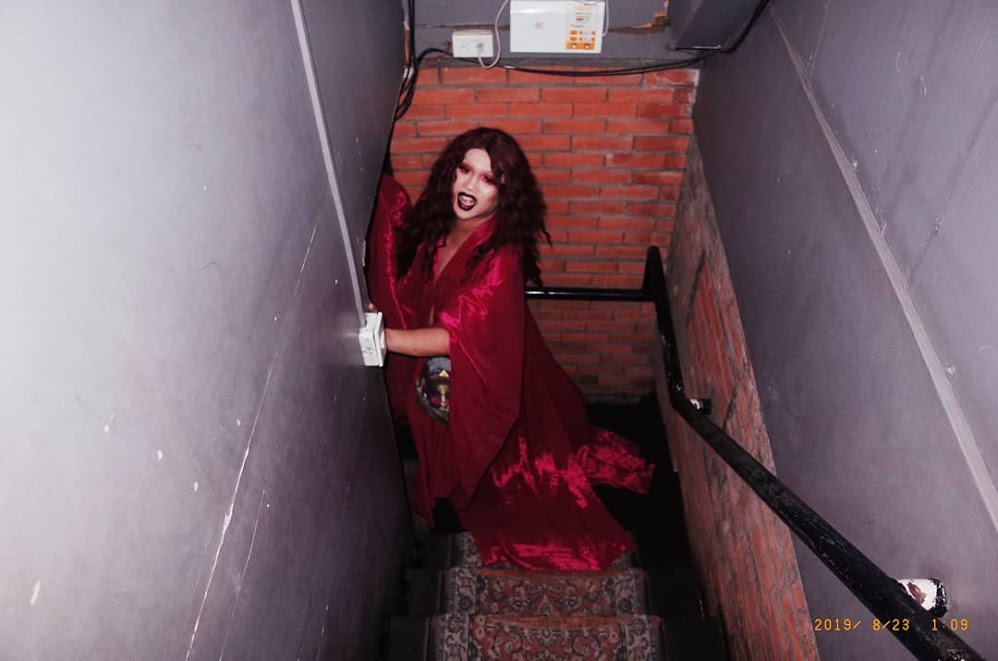 We did that. The experience was really life-changing for me because I got to meet a lot of new people, I made a lot of new friends, and I got to know my community more, I got to know my community better and that's something that couldn't be taken away. I think that's why it's so special to me, that's why Elephant is so special to me.
My favorite moments in Elephant were probably 'yung mga times na we would do performances. Because dun lumalabas 'yung mga kagaguhan, kalokohan, mga kanya-kanyang topak.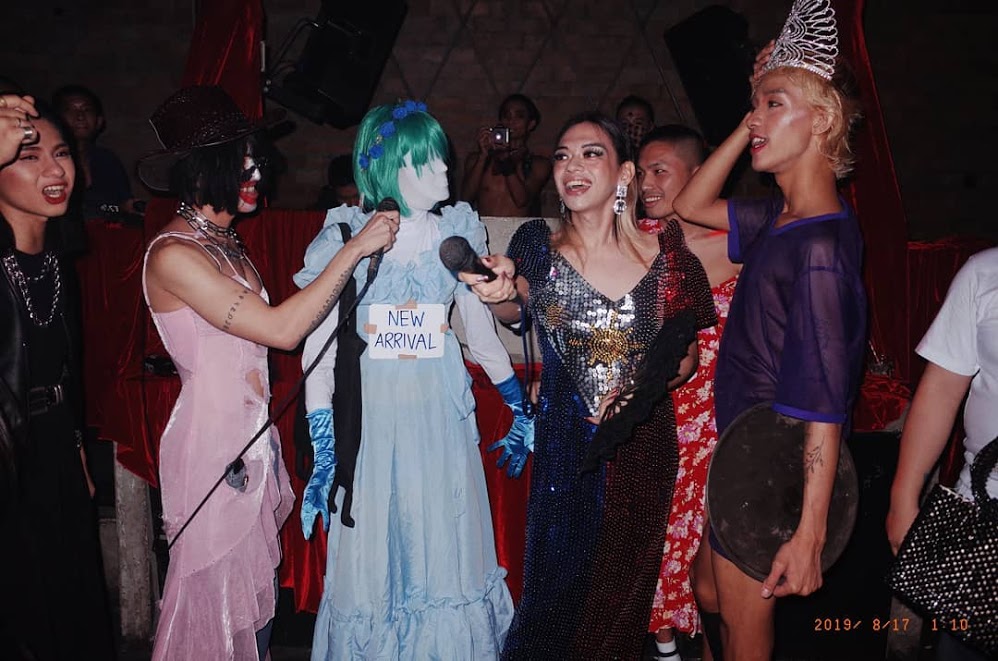 'Yun 'yung mga memorable sa akin sa Elephant: When we were able to collaborate with other artists to throw events like kay Jellyfish Kisses, 'yung kay Derek [Tumala], I super love that. AI Joseki/Isola Tong, she went by AI Joseki then she was the poster girl tapos Derek took a video of this entire thing, this entire setup, Mvltiverse. And then nilagay niya sa exhibit niya and it was nice to look at, it was touching, it was very touching. To be honest, I'm very grateful to have that experience, to be able to have that as part of my Manila nightlife experience, a community that I can work with and alam mo 'yun, and feel like I belong to.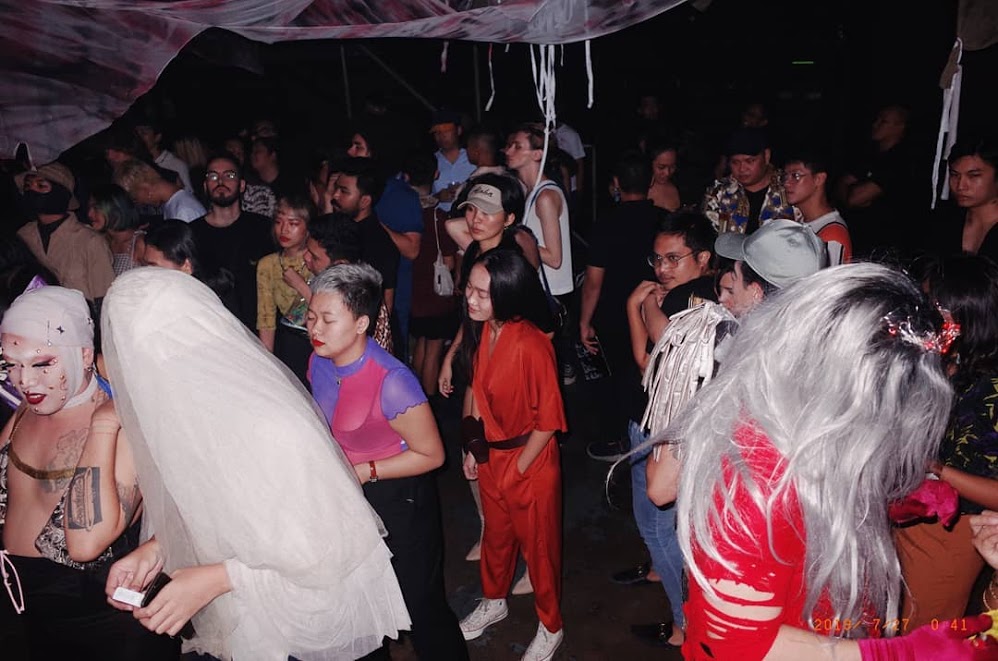 That's what Elephant is for me. And I guess through technology and social media, you still feel that connection even if we don't get to see each other; we know we've created something. And everyone who went to Elephant and had fun there and called it family and home, I think we all found that spiritual connection that we miss a lot: the dance floor, the club. Iba talaga ang ispirito ng dancefloor, ganun siya girl!
I really really wish we could go back to it, alam mo 'yun? Like for this entire pandemic to end already and everything could go back to normal and for us to see each other again. Bring it back before all this sh*t happened. I can't wait for that, for this entire thing to be over; I want that to happen.
I guess what I really miss about Manila nightlife is… eto yung naka-outfit tayo tapos may magkasama tayo tapos nag-uusap-usap tayo. I f*cking miss that!