"There is comfort in being nothing," Siargao-based architect Monika Rivilla answers when asked about surfing. "If you allow yourself to let [the tall, powerful waves] take control of you, whether you ride them or be wiped out, you realize how small you are."
Rivilla was introduced to surfing when a friend brought her to Baler in 2014, and the walls of water easily toppled her then. "[But] when I finally took on my first wave, stoke filled my soul and I was suddenly recharged with energy," she says. Since then, she would always head to the popular surfing spot to catch waves every weekend.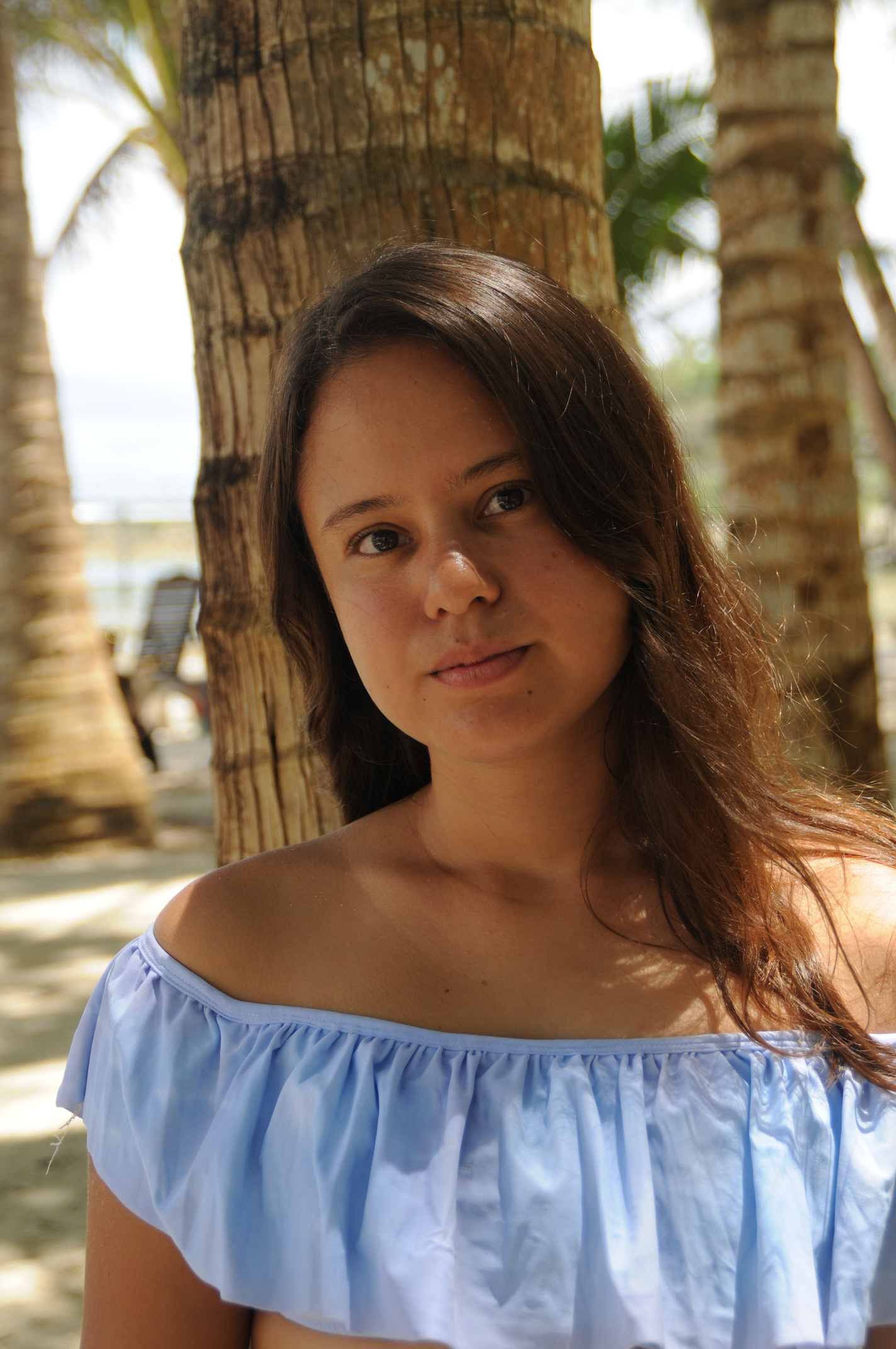 An architecture graduate from the University of Sto. Tomas, Rivilla was already searching for a house in Baler while preparing for her board examinations. However, in 2016, her job as a project manager under Tropiks Design Studio required her to live in Siargao and manage various projects there. "This year, though, I returned to Siargao without a job. Just a bag of clothes, basic needs, a lot of courage, and a one-way ticket. I am so inspired by how surfers seem to need so little." Rivilla's house is just a few steps away from the shore, and she continues to practice as a freelance architect, this time pursuing tropical and earthy designs.
"Living simply and learning the local way of life help me understand tropical architecture particular to Siargao." She notes its native Mindanao roots, with a touch of modern aesthetic. "I'm [learning to] create with what's available locally. We even try to use whatever is available here, including trash," she explains. Together with other young Siargao-based architects, Rivilla turns plastic waste into eco-bricks and uses them in building structures similar to Circle Hostel in Zambales.
As Siargao continues to gain popularity among surfers, Rivilla finds an increasing need for proper urban planning and waste management to be implemented. "Like many of the other islands in the Philippines, [improper planning and waste management] could well be the cause of the place's decay and even death," she says. "For now, Siargao is beautiful and well-maintained compared to many local beaches I have visited. But with progress, the production of waste is inevitable." As part of the solution, she frequently joins the organization Okera in doing beach cleanups. Although there is no single solution agreed on yet, she hopes everyone will be more mindful of their consumption.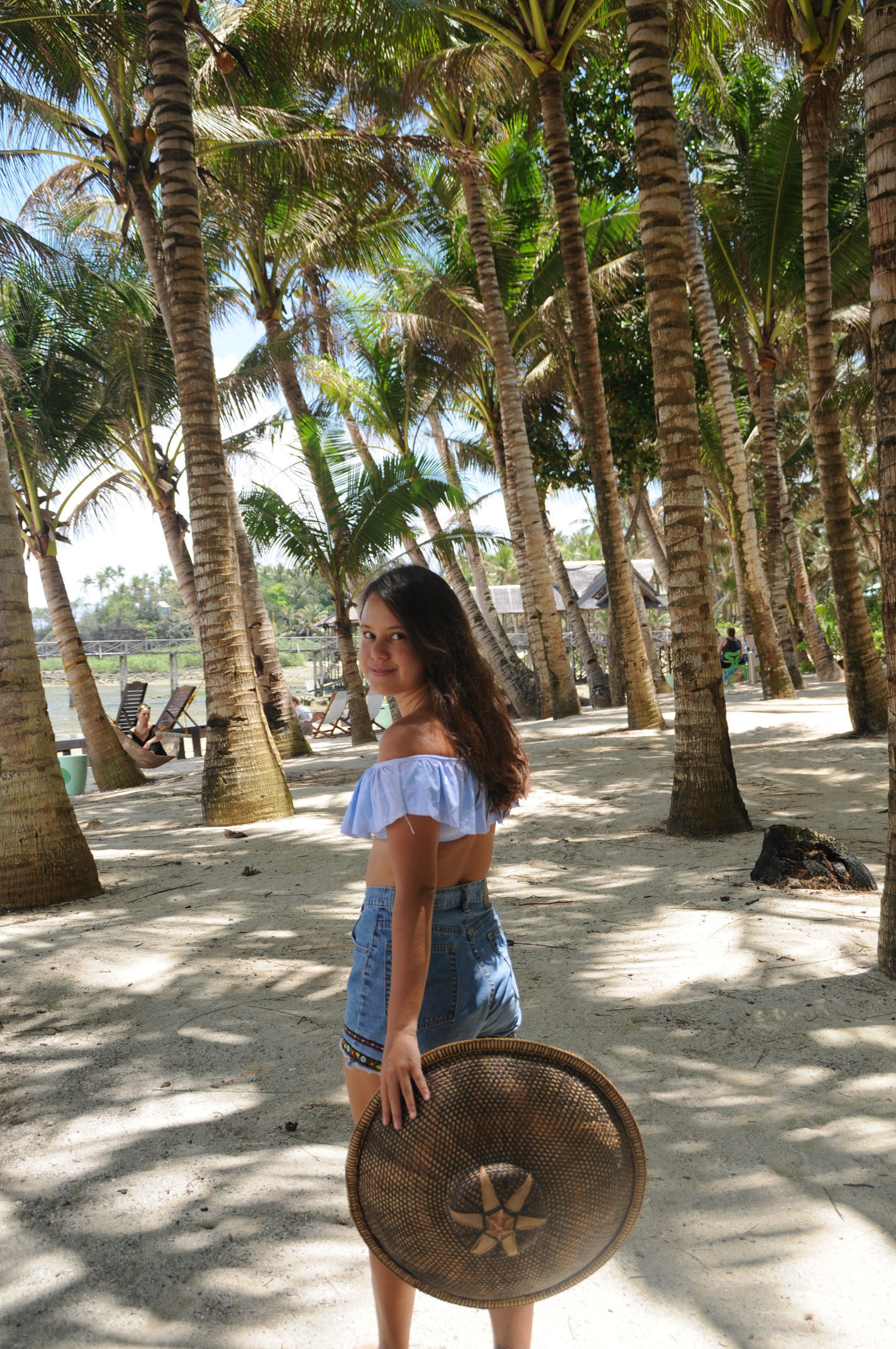 [blockquote pull="center"] "If you allow yourself to let [the tall, powerful waves] take control of you, whether you ride them or be wiped out, you realize how small you are." [/blockquote]
She still misses life in the bustling city, but Rivilla has found home on an island that was once strange to her. "Siargao offers a different quality of life: serene, slow, and content. My feet are almost always dirty, the menu can be monotonous, and sometimes there's simply no electricity. But the views are priceless, the air is clean, the ocean is alive, life is peaceful. Most importantly, I can keep still and my soul is at peace."
The prevailing notion of success lies in big aspirations so it seems quite odd that she revels in "being nothing." However, Rivilla doesn't really become "nothing" every time she allows waves to consume her. Rather, she surrenders to the water and lets the power of the ocean lift and carry her. In letting go of control, she seamlessly becomes one with the deep blue sea.
This story was originally published in Southern Living, April 2017.
Writer: OLIVER EMOCLING
PHOTOGRAPHY HATSUMI ISHIBASHI