Even if you've been faithfully quarantining in your homes, there's no denying the presence of summer. Electric fans and air conditioners have been the saving grace of those of us who have been working from home, but is there anything else we can do to make things more bearable?
[READ:
10 ways you can stay cool at home without cranking up the AC
]
Blessedly, founder and principal architect of architectural firm AYM Designs, Arianne Montecillo-Tan Malak has a few suggestions.
So for people suffering in silence at home or thinking of building their dream home, here's what an architect has to say about making your home more summer friendly: 
What are a few summer projects people can do to help improve their homes?
Malak: First, I would recommend improving your outdoor spaces like verandas, balconies and gardens. You can make your outside feel more homey by switching up or updating your outdoor decor. Adding plants and lounging furniture also helps to create a relaxing, resort-feel to your outdoor space.
[READ:
Mini pizza ovens, portable grills and other summer necessities
]
Decluttering is also an easy way to make your home feel breezier in the summer months. The three main areas people should focus on are the communal ones, like the living room, dining room and kitchen (but don't stop there!). A clutter-free home especially during the pandemic enables us to relax and enjoy staying at home.
And third is to improve one of the most important spaces in your home, the bedroom! A simple repainting or perhaps applying a wallpaper to instantly change the mood of the room.
Can you give a few tips on how people can make their home more summer friendly?
M: For existing homes, one of the ways to help cool the interior is to add living greens, like trees, plants and grass, to the surrounding area of our home instead of just pavers or concrete. Having plants indoors will also help reduce heat absorbed by solid materials exposed to sunlight.
[READ:
5 IG shops for first-time plant parents on a budget
]
Another tip is to make sure we open our windows to allow the cool breeze to come in and the hot air to come out. Don't forget to ventilate, guys!
For windows hit by the afternoon sun, place blinds or curtains that can absorb and minimize the heat going in. If you want to go the extra mile, have a glass supplier check your windows. A lot of suppliers offer insulated glass or double glazing to minimize absorption of heat (which also works to minimize outside noises).
For people who are in the process of building their homes, what advice would you give to help them make sure their homes can stay cool for the summer?
M: When planning for a home make sure to consider the lot orientation and to check both the sun pattern and natural wind flow first. The sun rises from the east and sets in the west, and the hottest portion of the house is from south to west, which is one of the first considerations [architects] take when planning out home interiors.
I usually position the back of the house amenities like the carport, dirty kitchen, laundry and drying areas along the south to west sides of the lot where it is hottest during the day. And the north to east sides possibly for the bedrooms, living room and other areas.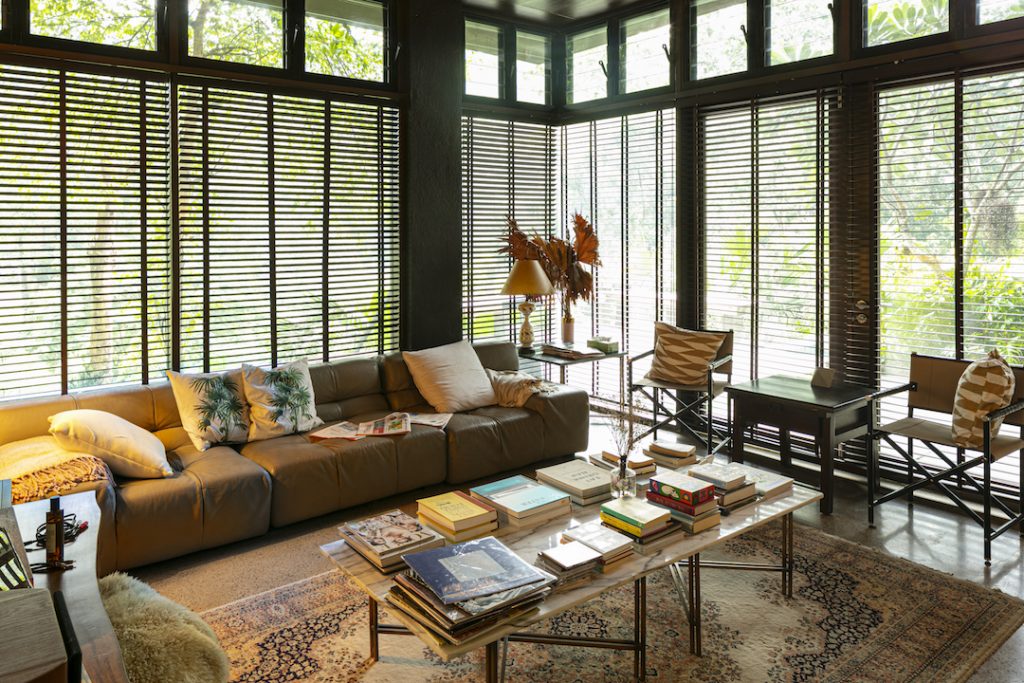 Although this doesn't work for every project, we can at least provide layouts that catch the natural incoming wind flow and let it cool the house interiors and provide an outlet on the opposite side to let out warm air. This is also called passive cooling and enables the house to cool itself naturally without the aid of active cooling systems like air conditioning, electric fans.
High ceilings are also great to keep homes cool, aside from using insulated materials for our walls, glass, roofing and other materials. With these tips in mind, it would help reduce household energy consumption and keep homes cooler for the summer.