When Sarah Canlas and her siblings were kids, their parents would take them to visit a property in Antipolo they claimed would one day become their family's rest house. Since then, the idea of having their own vacation home stayed with Canlas even after she became an architect. "It became a North Star to have a house in Antipolo," she says. 
But what ended up becoming the unsubtly named Casa Canlas—a compact five-room house lodged into a landscape of rocks and plants, across from which sits a river—wasn't that specific property but an unfinished house in Antipolo that belonged to the architect Benjee Mendoza, Canlas's business partner. Initially, the plan was to build the rest house for his mother, but due to a change of plans, something to do with a "shifting family dynamic," early last year Mendoza decided to halt construction and have Canlas take over.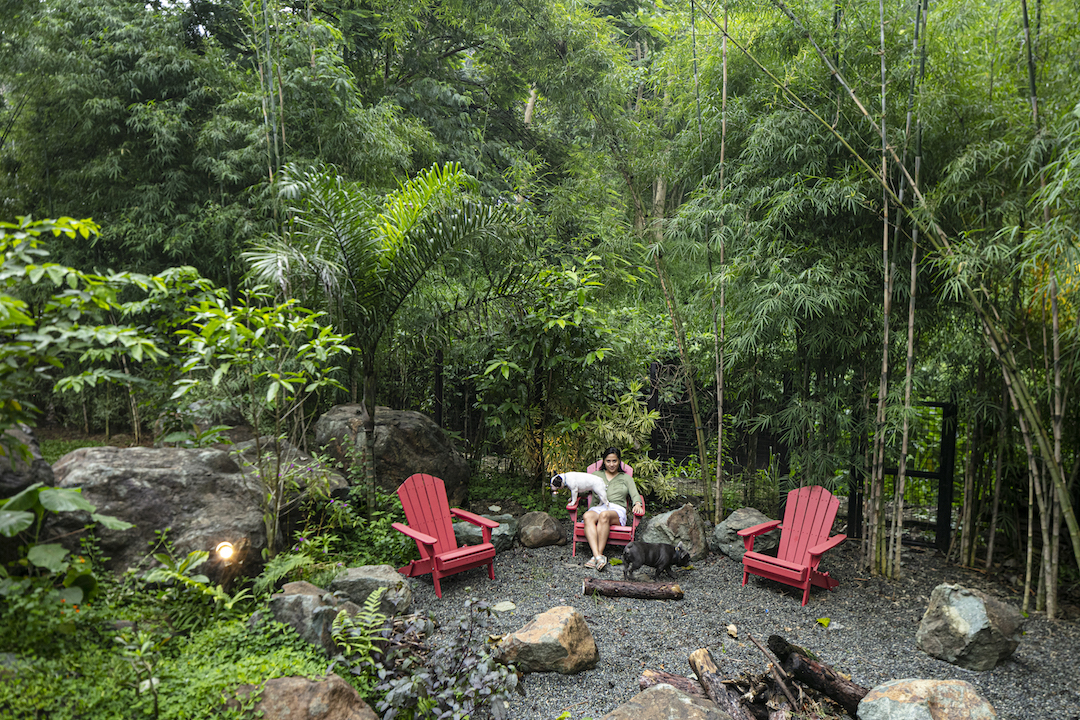 "Without meaning to, our dream house became a reality because someone else had started it for us," says Canlas. "From that serendipitous starting point, I continued the design development and construction of the project. It's a work in progress up to now and I have a feeling it will never truly be finished."
Feelings—more precisely, instinct—figured largely into Canlas's approach in designing their family home, with most of her design choices being instinctive rather than intellectual. If a piece of art or a certain design choice didn't fit well within the "in-betweens" of a space—that is, if it didn't lend "wit" to the space, if it was there solely to impress rather than to evoke joy or certain memories—then the house wasn't having it. 
"Who really lives that way?" Canlas says about the houses usually featured in magazines.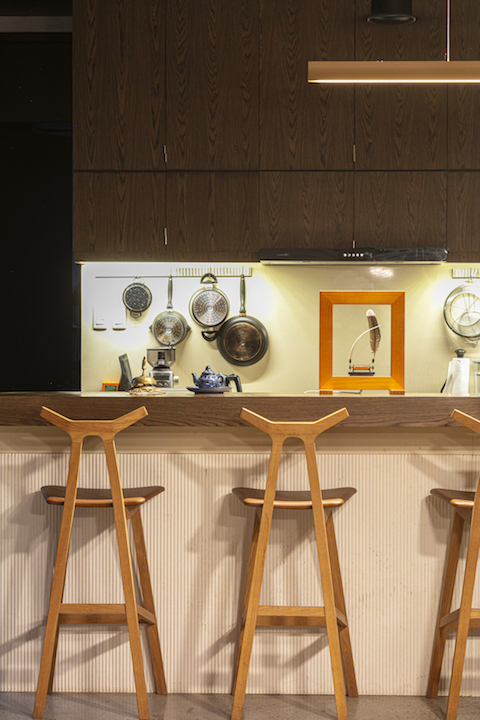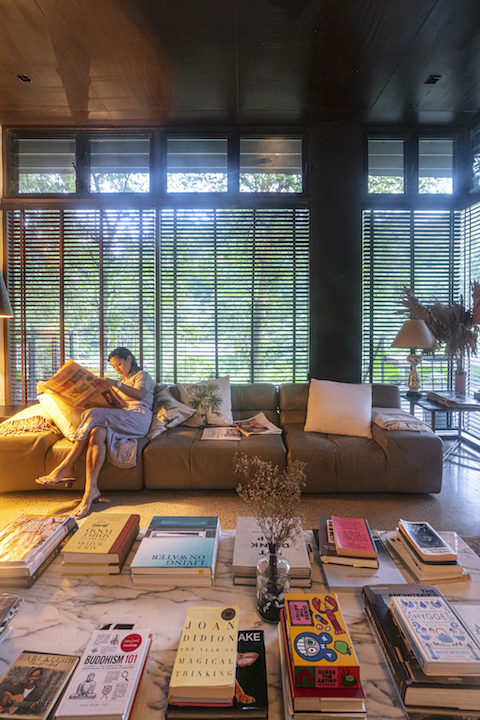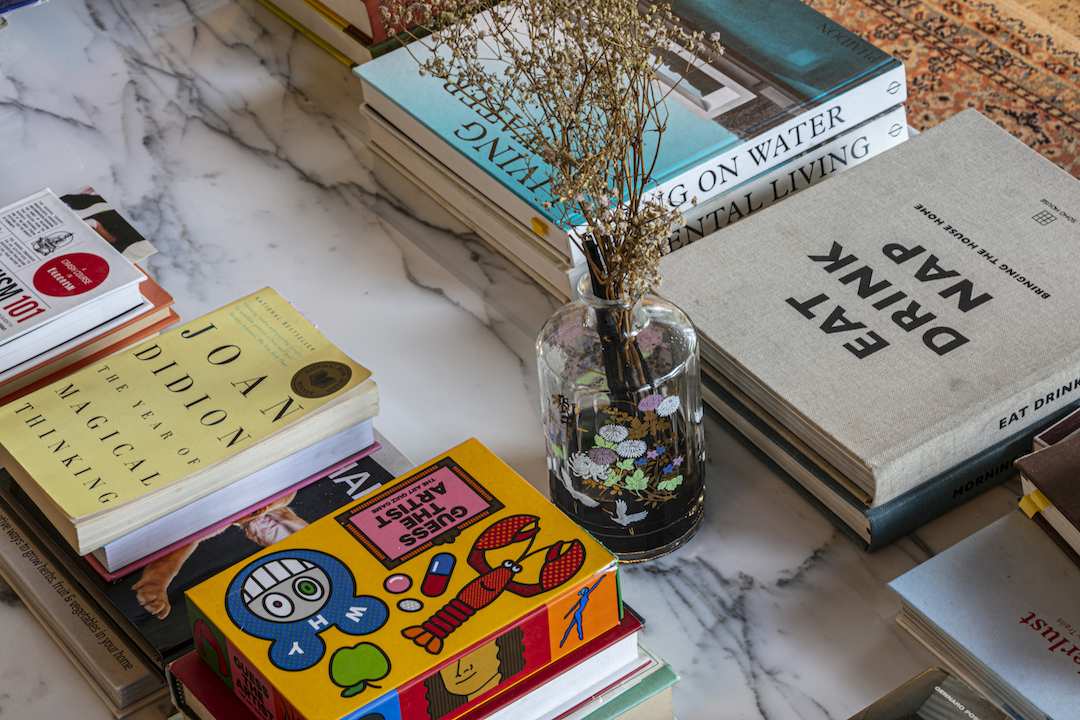 The pieces that give Casa Canlas its "lived, dynamic" character include the following: a rug that was originally used in their parents' house, a Flos lamp, and an art piece by Allan Balisi that she fell in love with. Canlas specifically pointed out a Vipp trash can that was shown at The Museum of Modern Art (MoMA) a few years ago, saying that the world's first-ever pedal-operated trash can was also an iconic piece of design. 
"Functionality is always a big consideration for us [Canlas family] because we're all very active people. In this home I knew I didn't want to overdecorate, so I mixed pieces and elements that were meaningful to us in some way. In the end I think we achieved what we wanted: a place where we can be ourselves to relax and reconnect with nature."
Every room in Casa Canlas has, in some way, a connection to the environment in which it inhabits. Canlas often stays at the balcony on the second floor to listen to the river running and birds and crickets chirping (the area happens to be a government-protected bird sanctuary). The house is conducive to this kind of silent and solitary recreation, given that it's a generally low-maintenance property—it relies on solar energy, rainwater harvesting, and lots of natural light.  Passive cooling also became one of the house's key design features after Canlas decided to keep Mendoza's original plans of open ventilation. Currently, there are plans of growing an edible garden, which will let the family cultivate their own food.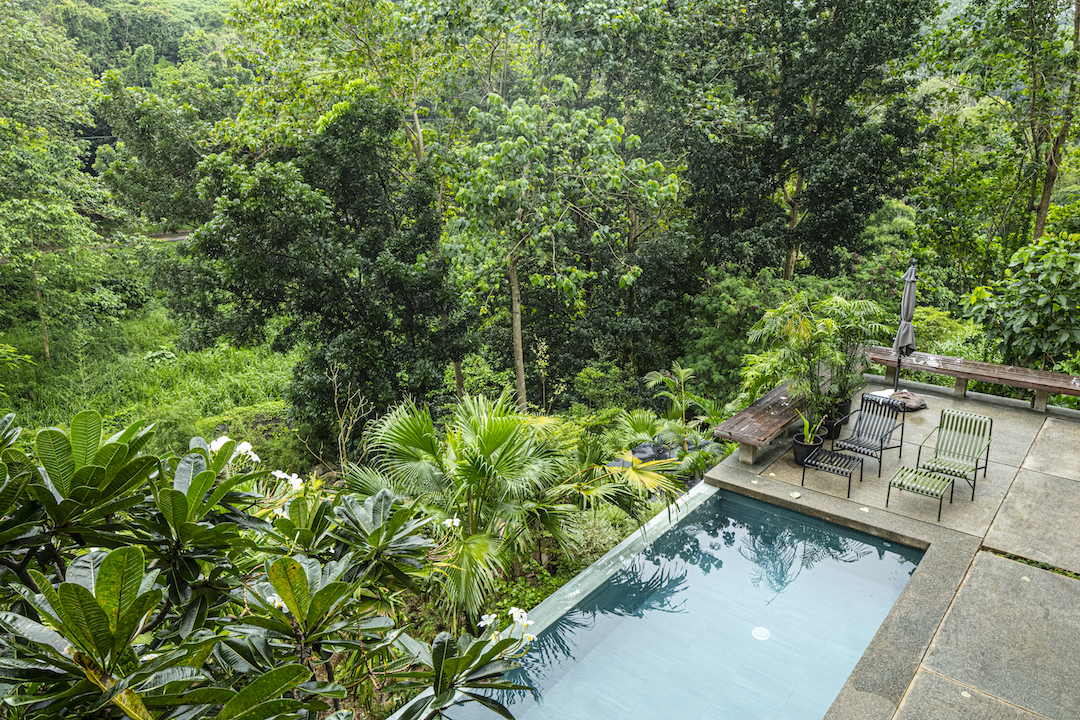 As for the house layout, Canlas didn't deviate from the original minimalist approach. "In this house I wanted to do away with too many rules to follow and so we deliberately left the finishes raw and honest. The landscaping design is also meant to look effortless even if we literally moved mountains to achieve what we have."
But perhaps the easiest and most accurate way to talk about what went into designing this house is to simply refer to the name. Casa Canlas, born out of an inside joke between family and friends, was built with Canlas's siblings and parents in mind. Given that they're a family of creatives, it was important not only to have good design in terms of both aesthetics and functionality, but also to ensure that the space reflected who they were—or, in simpler terms, what they liked.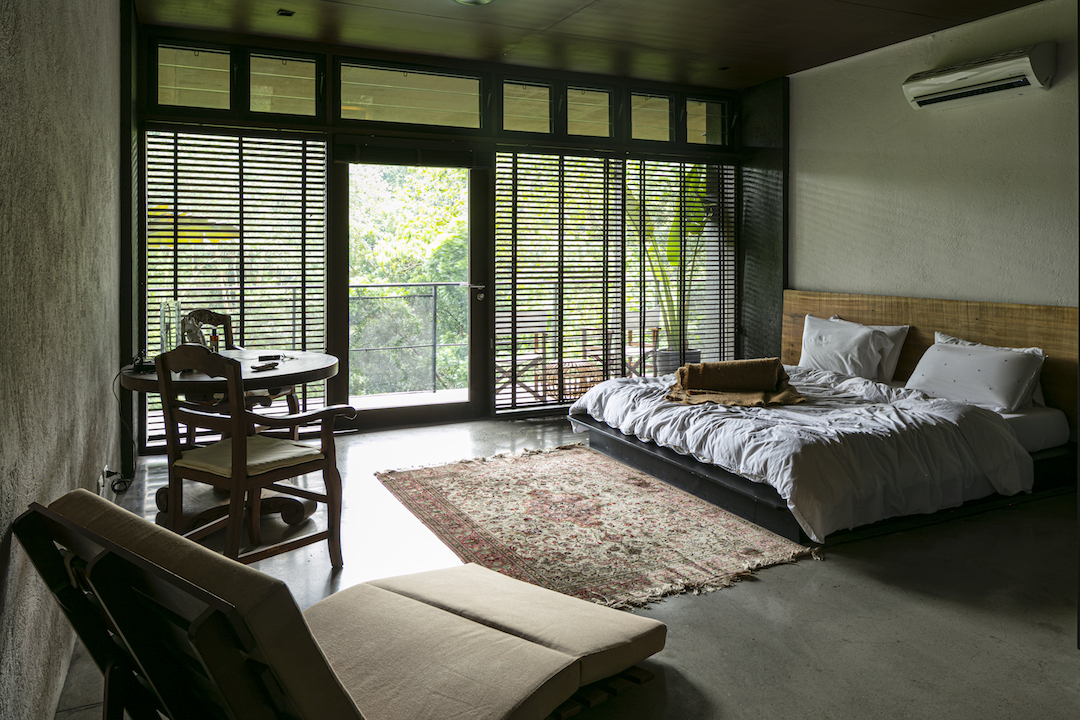 For instance, Canlas has turned the middle room into a music room, as she thought it only "made sense" for her family to have one. In that room, one would notice an eclectic record collection, as well as a long bookshelf divided into three sections, each of which reflects the interests of Canlas and her two sisters. (Dani is the co-founder of Type A Coffee; Anna is a writer).
While Canlas, as the family's sole architect, took charge in designing the house, "I'd say they're involved because I know [the family] very well. I know them so well that they trust me."
Since early last year, when Canlas started building and designing their "North Star," the house has seen new developments as well as new visitors: Last July 20, a one-day vintage sale called Okyo was held at Casa Canlas. The idea came to the 33-year-old architect after she went on a trip to Uzbekistan with some friends: "I find so many interesting things in my travels that I wish were available locally. I realized that oftentimes the value was really in our 'eye' for these finds rather than where or what we shopped for. This is how the name 'Okyo' came up—it's based on the Italian word occhio, which means eye."
Soon, Canlas will hold more Okyo events featuring more antique furniture, art, and clothing. These future iterations of the sale, besides reflecting Canlas's dedication to sharing vintage pieces ("I like the idea of a circular economy"), parallels almost too closely her future plans for Casa Canlas:
"We plan to lease this house once it's done. Who wouldn't want to share that experience?"
Get more stories like this by subscribing to our weekly newsletter here.
Read more:
Architect Carlo Calma on the dynamism of architecture
Architect couple in La Union turned a container van into a retro, functional abode
The material and immaterial space of the Aquilizans' Fruit Juice Factory
A look into the Instagrammable home of Sunnies creative director Martine Ho
Writer: CATHERINE ORDA
PHOTOGRAPHY JAR CONCENGCO