Isabel and Alfredo Aquilizan are migrants. As influential contemporary artists gallivanting around the world from one art show to the next, they might not be migrants in the typical sense of the word, but this sense of displacement has deeply influenced their work and the materials they use. Cardboard, for one, appears heavily in their pieces, and with good reason: You can find it anywhere, it's easy to carry, and it carries a special history, connoting images of balikbayan boxes and moving days. This is especially significant in their Project Another Country series, where they build small cardboard houses and boats that keenly bring to mind issues of migration and living spaces. "The way we use materials, we use it as part of the meaning of the work," says Isabel.
This take-what-we-can-get attitude combined with a respect to history carries over to the Aquilizan's studio in the country, the Fruit Juice Factory. In its previous life in the '70s, the compound off of Los Baños used to house, well, a factory that processed fruit juice and nata de coco. The artist couple honored that by preserving the factory structure, as well as christening the space with that name. It helps that Fruit Juice Factory is reminiscent of "the idea of squeezing creative juice," they add. They've also adopted it as a moniker for the community of artists they've fostered and the spaces abroad they craft pieces in, turning the physical space of the studio into a social (and global) one.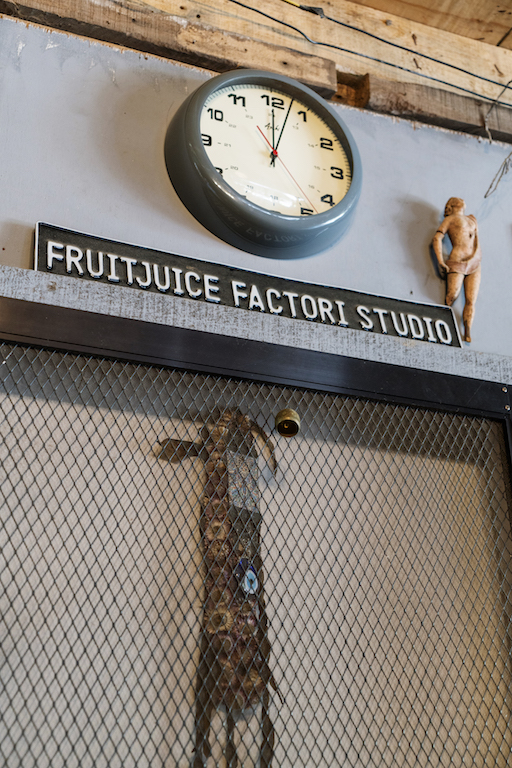 Why this off-the-grid space in the province? "You can see the lights of Manila from here at night," Isabel says, pointing to the view past their GI sheet gate. Later, Alfredo takes us to the back of the compound and points to a stretch of hills above the roof. "You can see Makiling from here," he says. It's idyllic, but with a certain je ne sais quoi that keeps it from being obvious.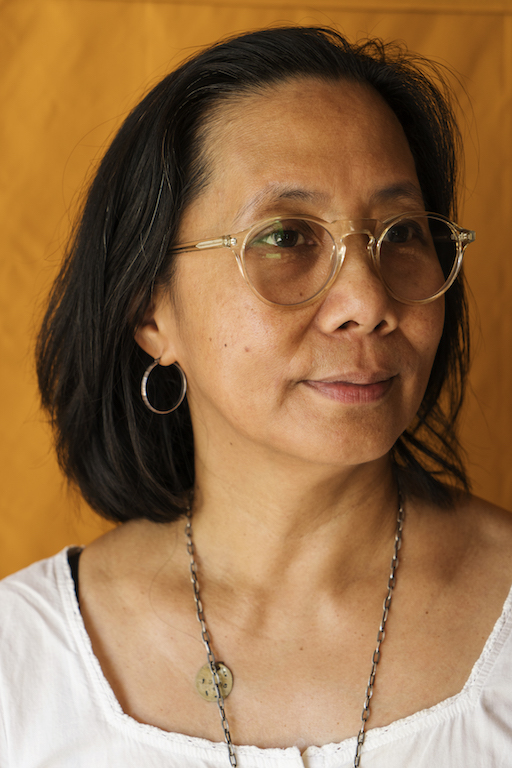 For the mostly Brisbane-based couple, the factory warehouse-turned-studio acts as their home when they're in the country (inside the same compound, the Aquilizans' son Miguel and his wife Jess—who are also artists—use a little shelter as a studio and living space). Going around it, you get a sense of comfortable haphazardness to the way they've arranged their space. There's no pretension made of separating the boundaries of their art and their personal life.
Two mountain bicycles are hung on the wall almost like art pieces; their actual art pieces (like a collection of used toothbrushes from Japan, Philippines, and Chile) are scattered like normal décor. All the while, their numerous dogs (a puspin, a beagle, and Mexican and Peruvian hairless dogs) freely run in and out of the warehouse. It's not a normal studio, they admit, and it's part of their lifelong struggle to demystify art.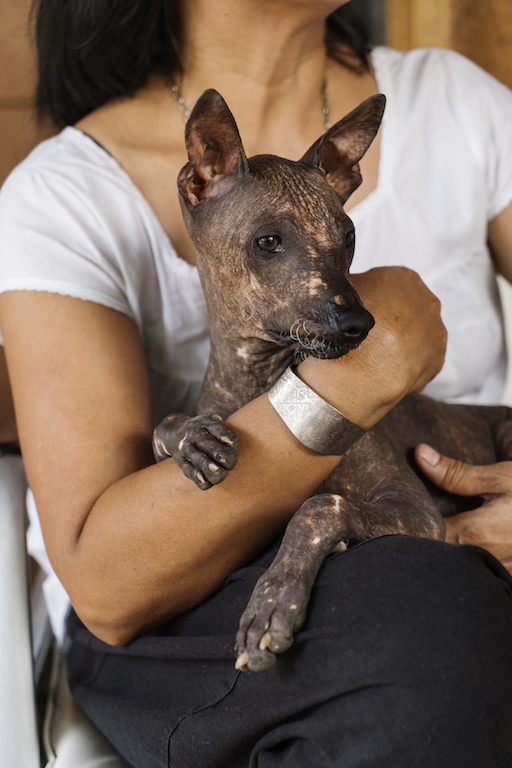 "Art and life can never be separate," Isabel maintains. That explains the way the studio is set up, but also the materials they use. All of their pieces are made with lived objects, objects that have been used and are imbibed with meaning, and that are "relevant to our life and society," Alfredo stresses. Some of their pieces are also made with items from separate artworks, both theirs and by other artists.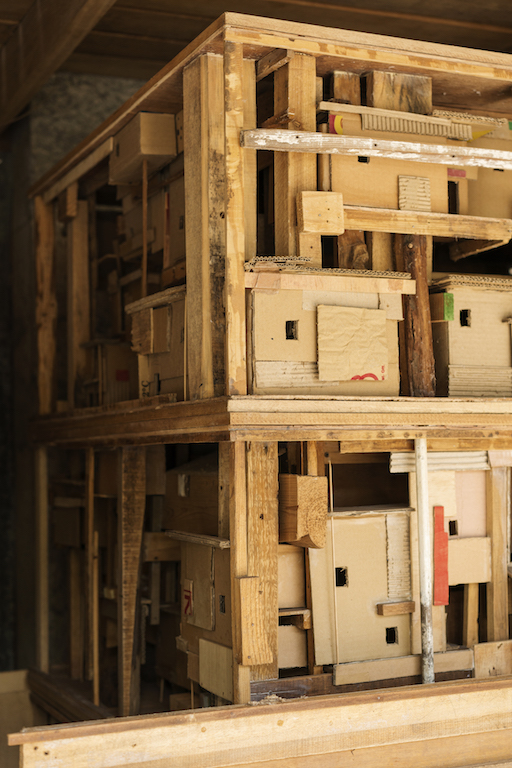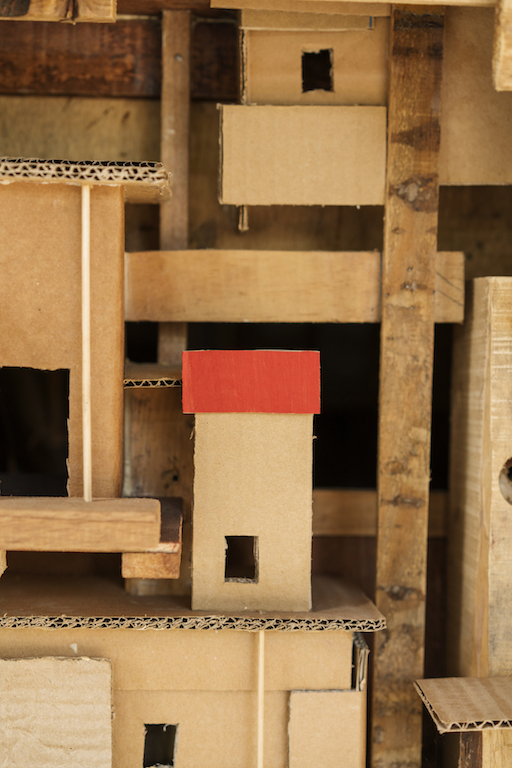 "The way we use materials, we use it as part of the meaning of the work," says Isabel.
Alfredo shows us a framed piece by Mabini artist Antonio Calma, which was part of their Mabini Art Project featured at the 2016 Art Fair Philippines, back when they headlined the art gathering. They wanted to critique the institution by framing a Mabini artist's works, which would typically be excluded from such an event and dismissed as "lowbrow," and presenting them as art. He says there is a need to question who gets to decide what is art or not. The project also served as a way to bolster local art (Mabini art is experiencing its own small renaissance thanks to the ongoing project). The couple recalls bringing Calma to the opening night and seeing his joy at being recognized by the art world.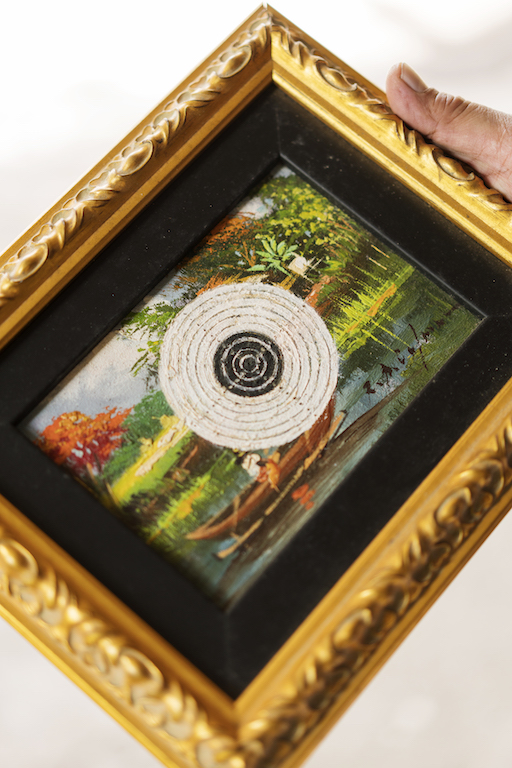 This isn't a one-off thing for the Aquilizans. The Fruit Juice Factory as a social space's raison d'être is to collaborate and share art with others. Aside from establishing connections with other visual artists, they're always in close communication with a marginalized community or a group of local artisans or craftsmen, whether in the Philippines or in their makeshift studios abroad. And the couple helps these groups by showcasing their products in art pieces. An example of this is their Commonwealth installation, which featured wearable crowns made of oil cans recycled by local artisans.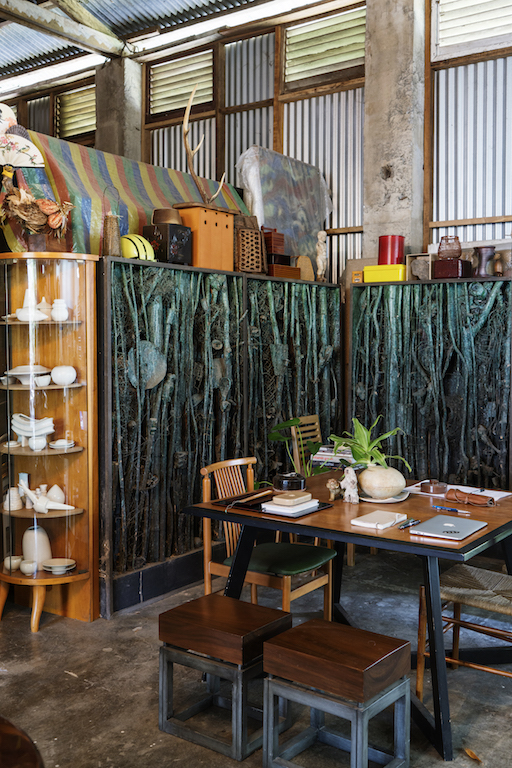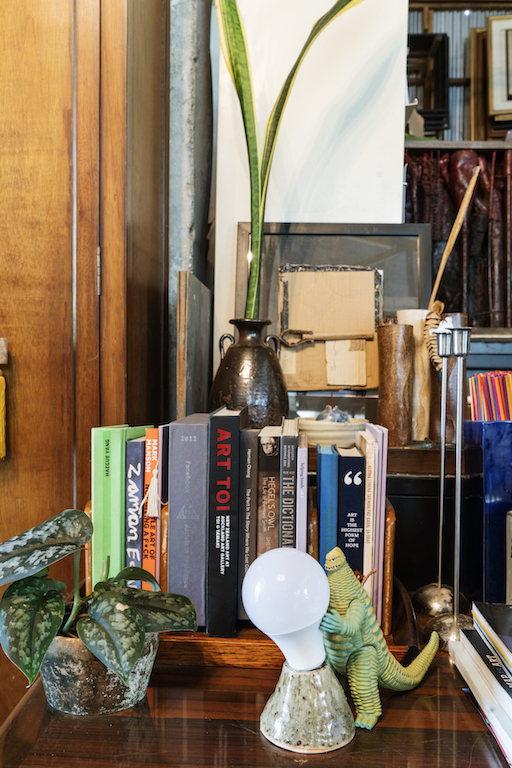 Predictably, the Aquilizans have a lot of projects in the pipeline (one of which involves a sculpture in the Facebook headquarters in San Francisco), but their vision for the Fruit Juice Factory hits closer to home. In three to five years' time, Isabel wishes they could transform the compound into an artists' commune, translating the Fruit Juice Factory's social aspect into a concrete one. It's already materialized in their eyes, and as they talk about it, you can clearly see it, too. A veranda here could be where the artists could dine, while the green lot near the gate can be the site of a café; their son's current studio will be demolished, and in its place will be a bigger studio for other artists, or a small school.
This story originally appeared in Southern Living Journey Issue
Read more:
A look into the Instagrammable home of Sunnies creative director Martine Ho
Europe-based brothers make contemporary art out of Filipino home pieces
An editor's notes on how to entertain at home during the holidays
Writer: ZOFIYA ACOSTA
PHOTOGRAPHY SONNY THAKUR