An editor's notes on how to entertain at home during the holidays
After years of opening her home to guests and sharing her finds with the rest of the world, Ria Francisco-Prieto is ready to do more
Dec 13, 2018
For any working mother with three boys, the idea of hosting people at home for a dinner or even just drinks can feel like an extra imposition on an already loaded plate, but Ria Francisco-Prieto has found her own solution.
After years of creating a space that she enjoys living in, she already has a place that lends itself welcome to both planned and spontaneous gatherings, like late-night drinks after a busy day. As for particular details—food, for example, and the dining tableau—she understands the importance of delegating.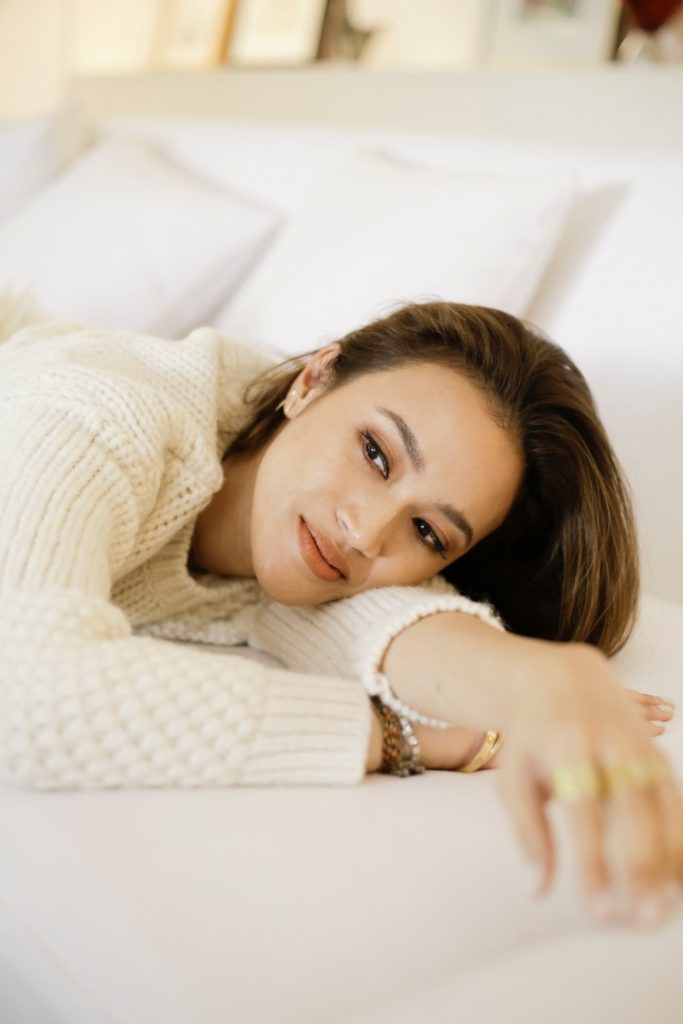 "Our helpers are super trained already," she immediately admits when asked about the prep she does whenever she has people coming over. "When we're hosting a dinner at home, which happens at least once a month, I show them a picture of the table setting that I want and say, 'This is how it should be like.' We also know which restaurants to order food from, because it's just less stressful to not have everything cooked from scratch." The Prieto household observes one rule when it comes to hosting, though: "There has to be at least one dish that's cooked here at home. I can't cook to save my life, but our cook Winda, who has been with my family since I was in high school, has certain recipes that she's good at.
"I've always felt this need to share things I've discovered with others, but I'm also very thoughtful about what I put out there because I have respect for my readers."
"I don't try to stress too much about having people over. I like things to be pretty, but if you have a good foundation already, like you already have some good stuff around the house and your staff knows what to do already, it's easier." She adds, laughing, "If I want to decorate a bit more, I just get leaves from outside."
The good foundation she mentioned is her bright home that can pass for an art gallery, what with all the artworks Prieto and her husband Paolo have collected through the years. Framed works from the likes of Malang and Jose Joya share display mileage with pieces from contemporary artists such as Nikki Luna and Jake Verzosa, and mid-sized installations are placed alongside functional furniture and gadgets, such as the wire sculptures that are placed beside an impressive sound system that includes two Sonus Faber speakers and a Clearaudio turntable. The cozy white L-couch and the boxes of records are further reminders that this is, indeed, a home.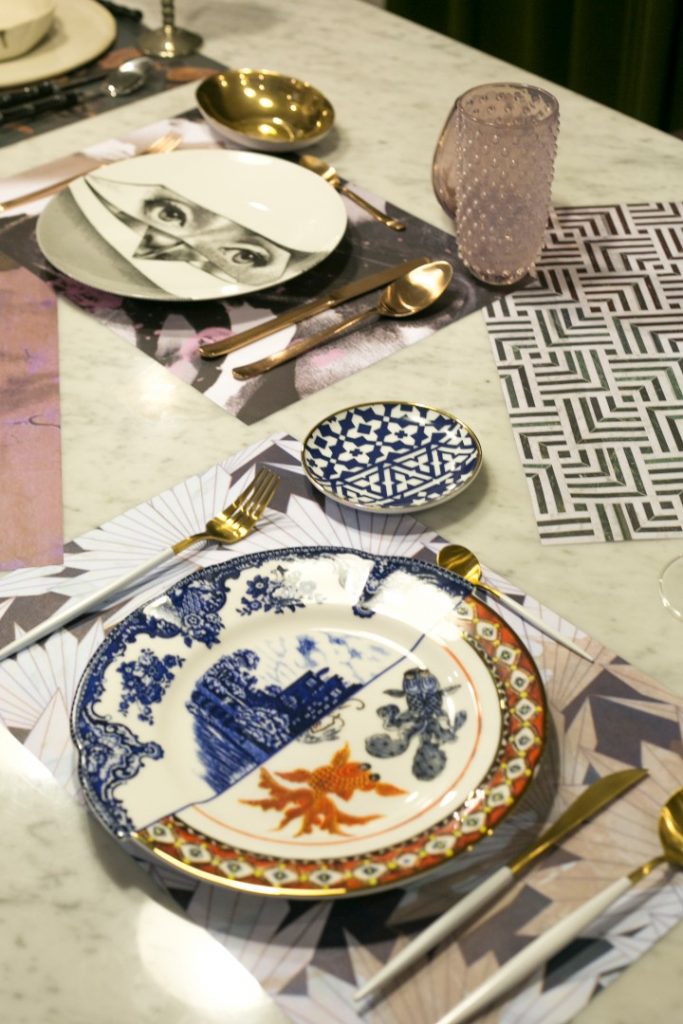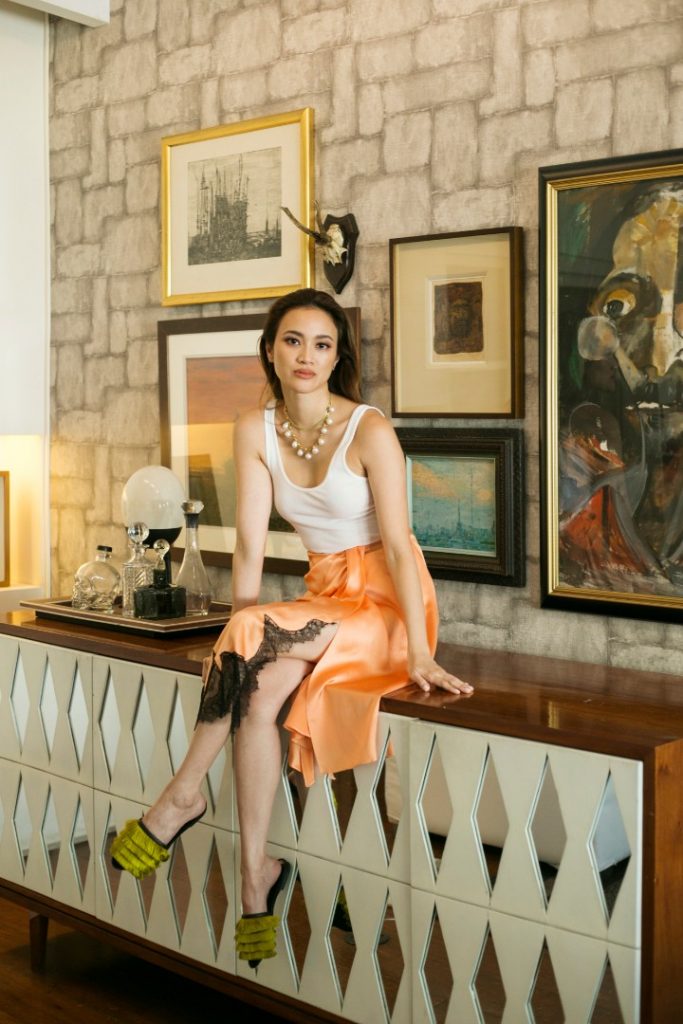 "Guests have told me how comfortable they feel here," Prieto says. "There's nothing too precious here, because I have three boys who like running around. There's nothing too precious to break or stain; not everything has to be perfect around here, because even I would be uncomfortable if everything has to remain a certain way." There's really not a lot of difference between how her family lives in their own home daily and whenever they have visitors over. "And that makes it easier on me and on the staff, because there's a system in place already. I don't have to think too much about every little detail; I can just enjoy myself, the company, and the food."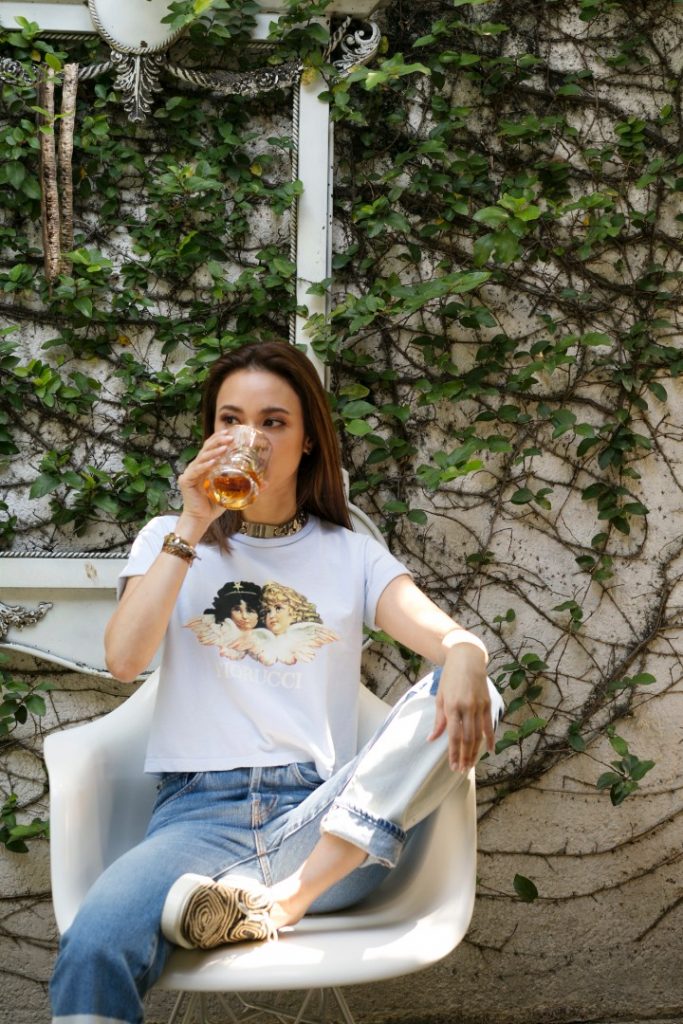 Part of building that good foundation, that working system, comes from Prieto's editor's eye. Half-joking that her taste is "actually basic," she credits the 17 years she has spent as a lifestyle editor for her confidence in sharing her ideas on what products and experiences can make life better—something she continues to do with her lifestyle website Ria Recommends. "Basically, what editors do is to recommend things, so I'm not special that way," she says. "But I've always felt responsible about what I put out there. With Inquirer RED, which was something I had conceptualized and built, I was always conscious about keeping my integrity when it came to the products we'd feature. I've always felt this need to share things I've discovered with others, but I'm also very thoughtful about what I put out there because I have respect for my readers. I know the value of money: I work, people work, and money doesn't grow on trees. With anything I present, I always consider if I'd buy it myself or if I'd use it too. That's very important to me."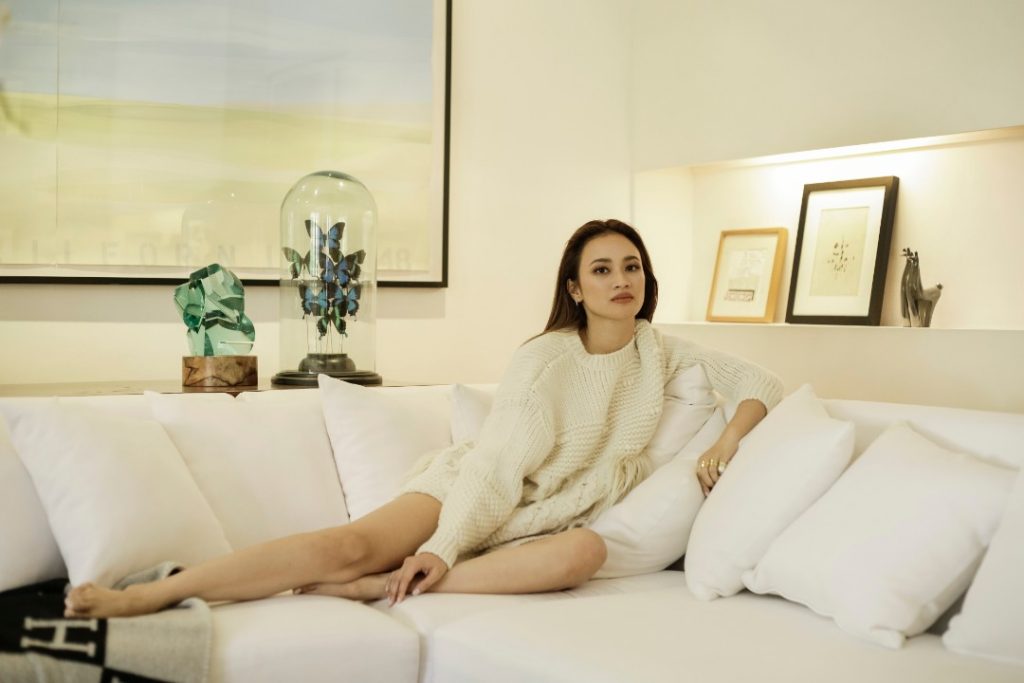 "I know I don't know everything, and that's where the curiosity and exploration come from. I think that as long as you're not hurting anyone or you're not stealing from anyone, there's no harm in exploring the world."
Prieto has begun branching out from recommending to creating products that people can buy. There are her paper placemats with their elegantly abstract prints, which she started selling last year, and which she says her helpers appreciate. "People can choose to reuse them if they want to, but really, compared to the amount of time, water, and soap they use to wash the usual placemats, mine can make things easier." There's the line of tastefully simple jewelry pieces that she has been working on. "What I like about them is that you can wear them without everything having to match each other," she describes, showing off a cuff-like earring on one ear and one done in a leaf outline on the other, both in gold. Then there is the upcoming limited selection of caftans that Prieto is collaborating on with designer Gian Romano.  All items will soon be available on her website. "I just want to present good stuff that can make life easier," she says of the ongoing evolution of her brand.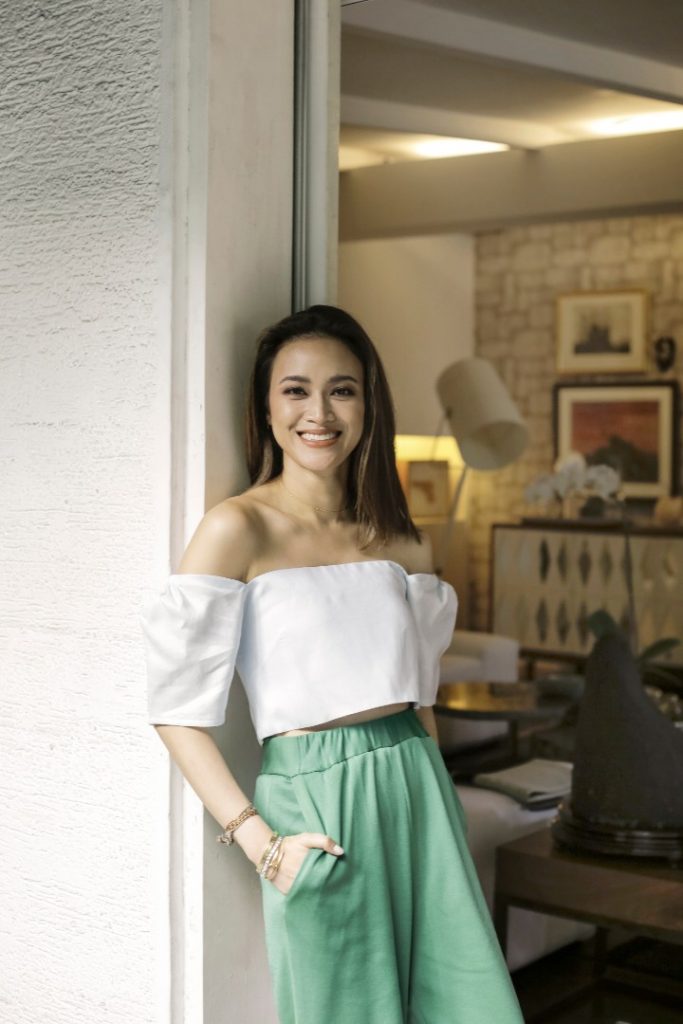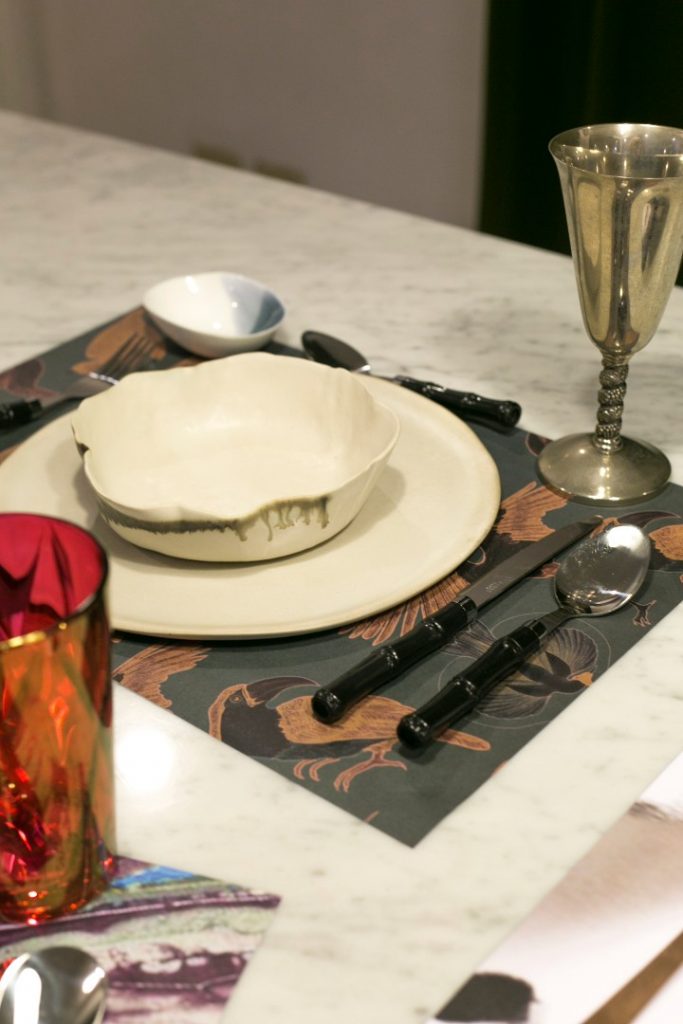 A good foundation, then proper delegation—two principles that make Prieto's life seem charmed. But at 41, she remains interested about the world at large. With her home as a welcoming place where she can always rest her head, Prieto lets her childlike curiosity lead her to new discoveries that she can then share with others. "People sometimes tend to put themselves within boxes and put too much pressure on themselves," she reflects. "I know I don't know everything, and that's where the curiosity and exploration come from. I think that as long as you're not hurting anyone or you're not stealing from anyone, there's no harm in exploring the world."

MAKEUP MAYESA DELOS SANTOS
HAIR EDDIE MAR CABILTES

This story originally appeared in Southern Living Host Issue
Read more:
Fashion is political, according to the young designers of Toqa
Andi Eigenmann now lives the life she's always wanted—by the beach
Why Xandra Rocha would rather eat than cook
TAGS: Host Issue Ria Prieto Southern Living