Why Xandra Rocha would rather eat than cook
TV personality and Nolisoli Eats host Xandra Rocha-Araneta is always out to try new things
Sep 28, 2018
"Try everything at least once," Xandra Rocha-Araneta's parents used to tell her. While a lot of children are extremely picky with food and hesitant to try new things, Rocha-Araneta, in pre-school, would go around sampling food from her classmates' lunchboxes and offering them a bite from her own.
At home, she hung around the kitchen a lot, and the cook would give her little chores to do like pluck malunggay leaves off the stems. When cooking shows started airing on cable TV, she would jot down the recipes and her dad would take her to the grocery to buy the ingredients for her to replicate in her own way.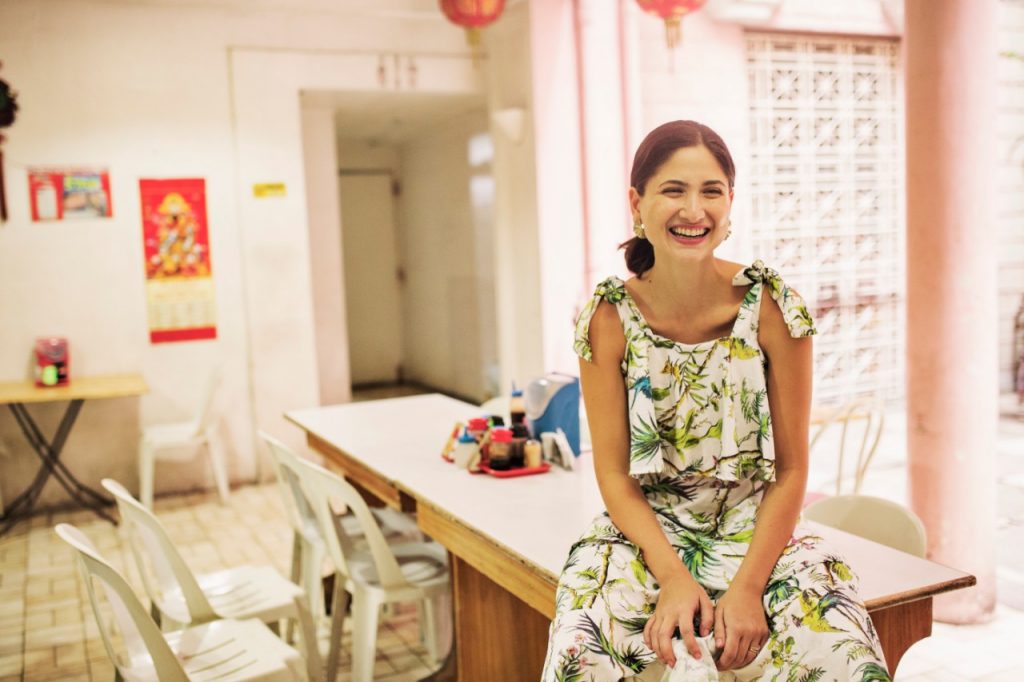 "There's always been encouragement when it came to food," she says. "It made me curious to try new things, whatever culture it may be from or whatever it looks like." This mentality has come in very handy in her life as she began to explore different corners of the food industry.
Rocha-Araneta realized she didn't want to be a chef, however, after taking up culinary arts at Enderun. "It wasn't for me. I have super high respect for chefs—it's a tough job—but I enjoy eating more." The social aspect of food was what she was really passionate about, but before she even landed her ideal job of hosting a food and travel show, she ran a successful artisan ice cream business. "Pinkerton came about by accident," Rocha-Araneta recalls. "I came up with my own ice cream flavors based on trial and error, and I would bring them over to dinner at friends' houses as my contribution."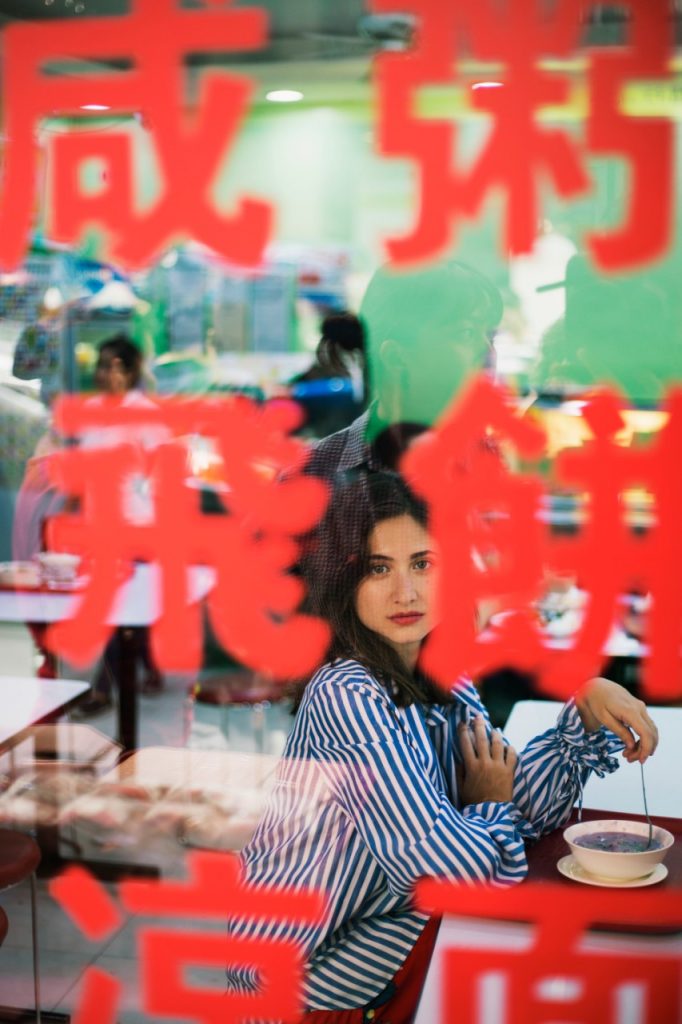 "[Culinary arts] wasn't for me. I have super high respect for chefs—it's a tough job—but I enjoy eating more."
Then people started placing orders. A friend asked her to supply ice cream for her new restaurant, and this was followed by more restaurants. Soon she was stocking at Rustan's, even reaching stores in Cebu and Bacolod. "It just happened so fast and I just dove into it. I didn't have a proper business plan, I was just rolling along." Due to the ice cream's handcrafted nature, the limited stocks were always selling out. Banana Nutella, Red Velvet, Candied Maple Bacon, and Dulce de Leche Sea Salt were some of her unique and popular flavors—none of which are available now, as Pinkerton went on an indefinite break sometime in 2015.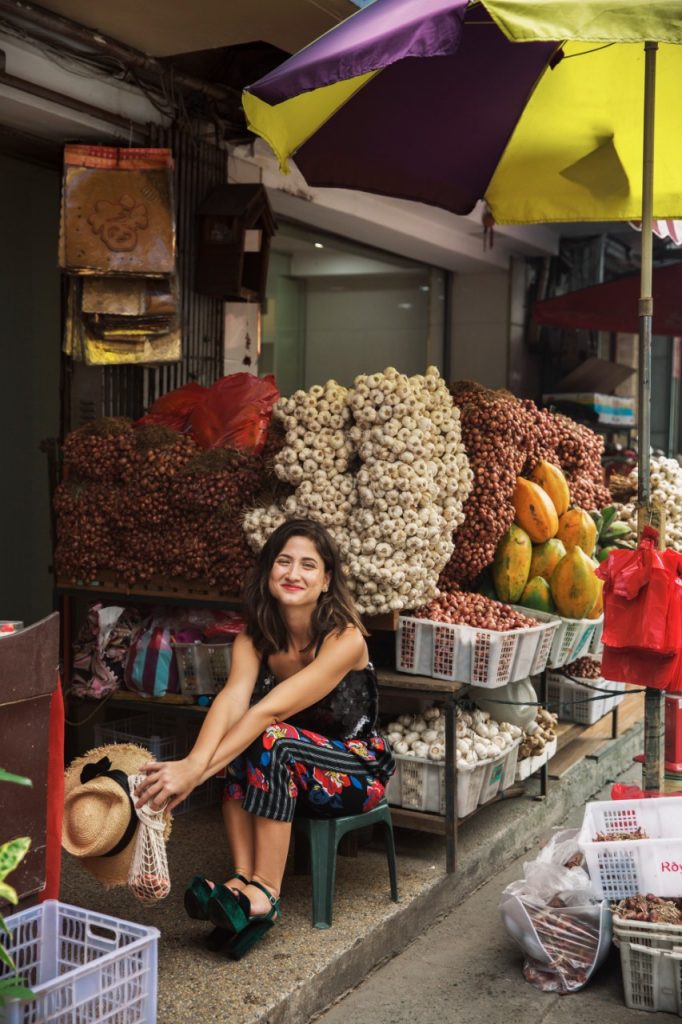 The year prior to that was a turning point in Rocha-Araneta's career and life. Publicity around Pinkerton had led to a food column in Malaya Business Insight, and she was becoming well known in the scene as a foodie/gourmand. She was invited to audition for a new TV show, which she nailed with an impromptu skit involving an imagined provincial delicacy. Despite having no previous experience, Rocha-Araneta got the job as the host of Something to Chew On, which premiered in 2014 on the former Solar News Channel, around the same time she married her long-time boyfriend.
Something To Chew On brought Rocha-Araneta to places around the Philippines she had never been to, and made her do things she's never done before. "For the second episode, we went to Masbate. The producer and director were really nervous for me because there were no real hotels, no proper toilets. I had to bring out the cowgirl side of me, literally."
Don't let her prim and proper appearance fool you, however. Rocha-Araneta knows how to get down with the best of them. She recounts the different dishes she had to try. In Palawan, the tamilok or woodworm is a popular appetizer found inside rotting mangroves. "It's long, white, and snotty looking, and you eat it raw dipped in vinegar. I was telling the director, 'I can't, I can't eat that.' But I couldn't be rude. Most of our apprehensions are just mental—I tried it, and I surprisingly liked it. It was kind of like an oyster. It had a soft, oceany flavor, but sweet."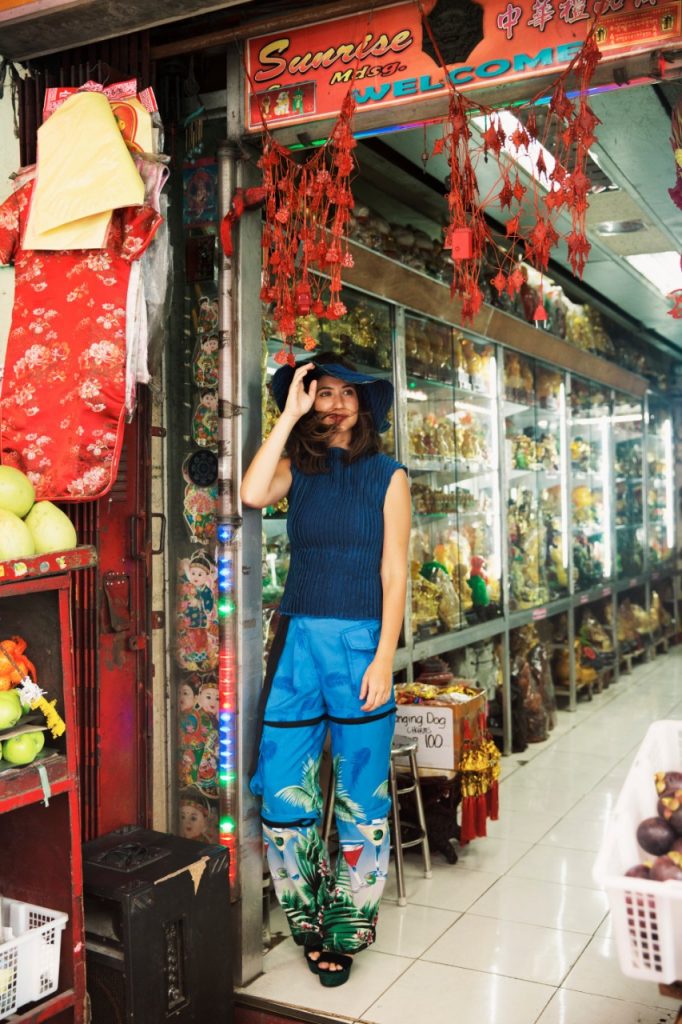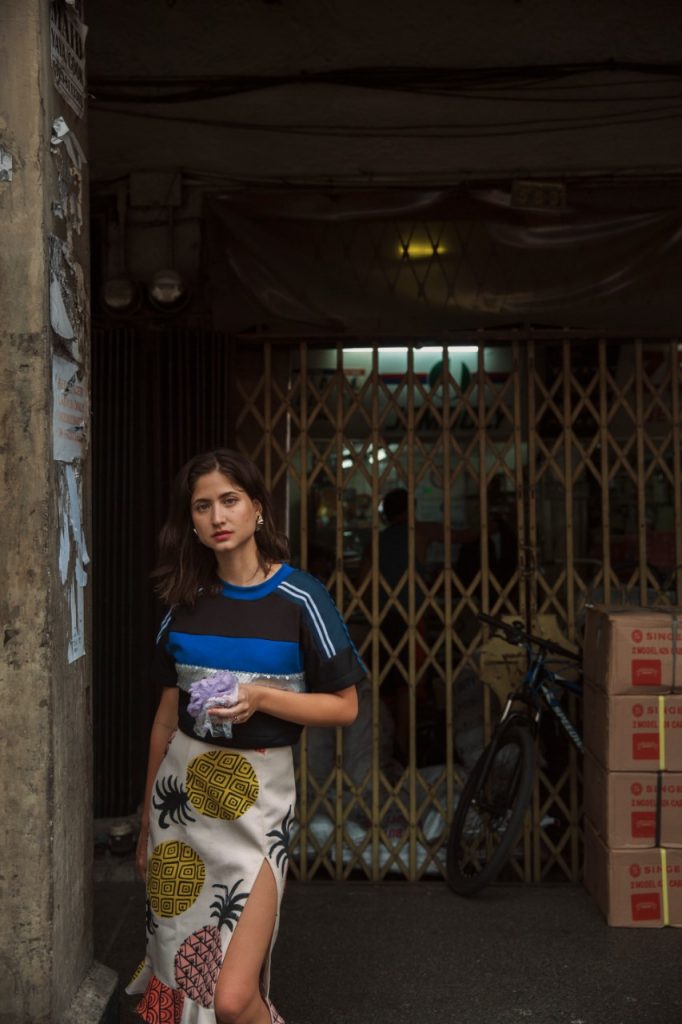 The woodworm is, actually, a type of mollusk. Rocha-Araneta also had to try uok, or coconut worms, which are harvested from dead coconut logs, a specialty in Antipolo. "The worms were fat and juicy and cooked adobo style. The owner of the restaurant told me I had to suck the insides out." She still cringes at the memory.  But there was no way around it, and with "try everything once" echoing in the back of her mind, Rocha-Araneta did as she was instructed. "I didn't enjoy it at all. It tasted medicinal and bitter, and the skin was really chewy." She brought back one live worm in a jar to make her friend experience what she did, but by the time she got around to it, she noticed the worm was wrapped in a cocoon. The uok, it turned out, was the larva of a rhinoceros beetle.
"There's always been encouragement when it came to food," she says. "It made me curious to try new things, whatever culture it may be from or whatever it looks like."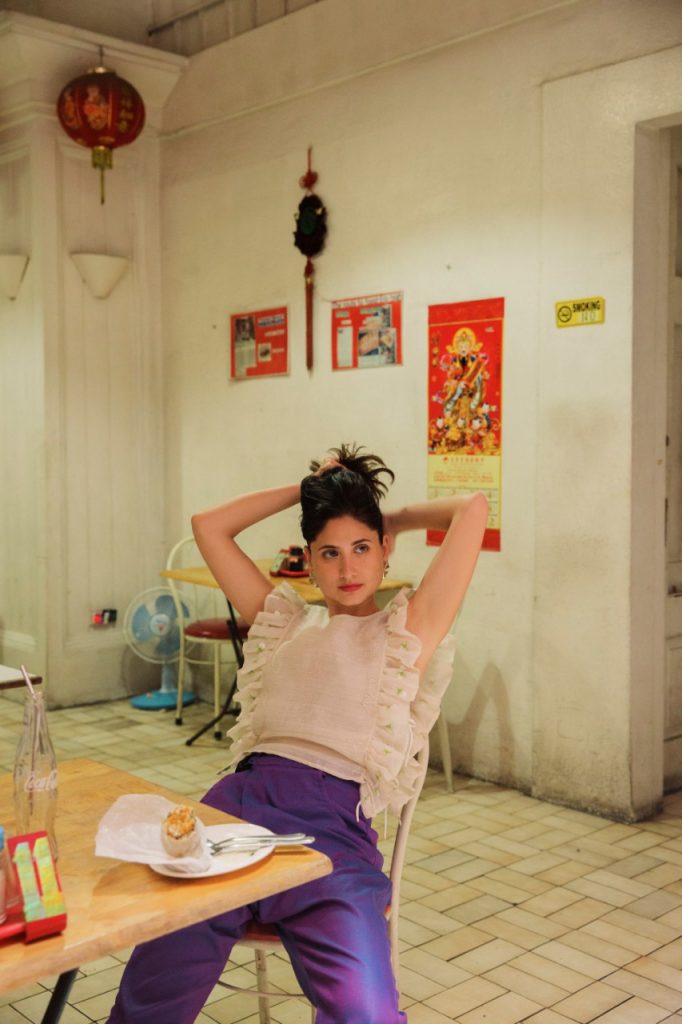 The show, which carried over to CNN Philippines, ended after five seasons for reasons Rocha-Araneta is not quite sure of. It worked out, though, because a month later she found out she was pregnant with her second child. In her current web series for this magazine, she explores the food culture of nearby environs, like La Paz and Poblacion in Makati.
The episodes highlight a variety of restaurants and food stores specializing in different local and international cuisines: Ilocos-inspired bagnet, Bacolod-style inasal, and unusual snacks from mainland China,  among others. Rocha-Araneta also recreates some of the dishes she's tried in the show, using healthier ingredients or easier techniques.

The five-minute videos are like quick appetizers, and the easy filming schedule works for her while her kids are still very young. Not that she's closing herself to other opportunities down the road—the wide world still beckons and Rocha-Araneta just loves trying things that push her out of her comfort zone. "I used to be introverted and very shy," she says. "But now I get excited at the thought of meeting new people."
SHOT ON LOCATION NEW PO HENG LUMPIA HOUSE
HAIR AND MAKEUP PAM ROBES ASSISTED BY RAFFY SO
STYLING QUAYN PEDROSO 
This story originally appeared in Southern Living Discourse Issue
Read more:
The bagnet salad you should be serving for lunch
Self-heating instant noodles, cucumber Lays, and other snacks at this hidden Chinese Mini Mart
This is as close to legit Bacolod inasal as you can get
TAGS: nolisoli eats xandra rocha